Idaho, known as the "Gem State," is truly a gem of a state for nature lovers. The state is full of scenic environments, secluded wilderness and tranquil living areas. There is so much you can do with your friends and family in Idaho. In fact, some of the most popular attractions in Idaho are its amusement parks.
Despite being a small state with a modest population, the state is full of stunning amusement parks that offer unmatched relaxation and excitement. Some theme parks in Idaho are designed naturally to highlight the modest aspects of Idaho, whereas, other parks are designed to offer unlimited thrill and excitement.
So, the most wonderful amusement parks in Idaho are listed below.
1. Silverwood Theme Park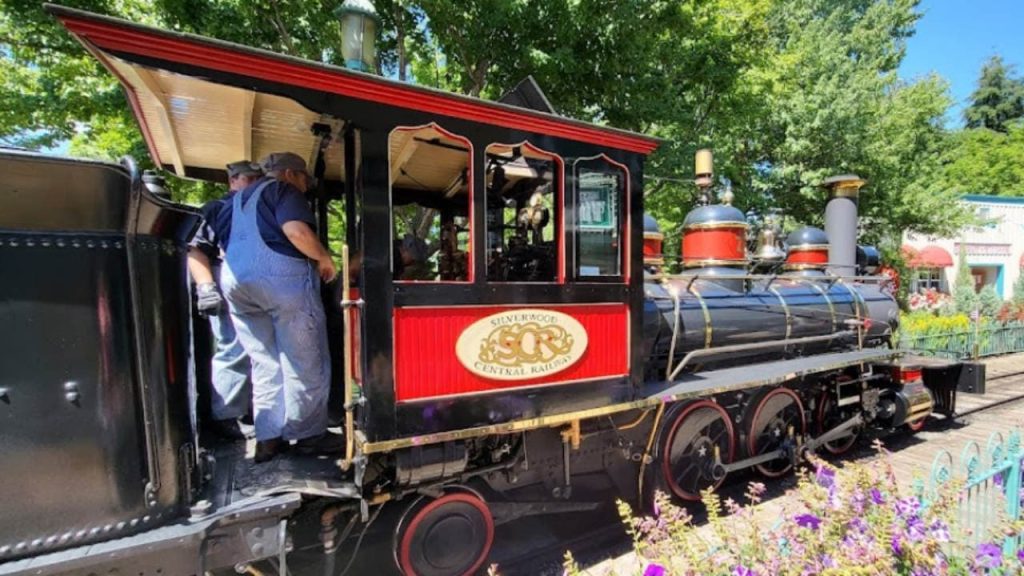 One of Idaho's finest and most renowned amusement parks is the amazing Silverwood Theme Park. Since its inception in 1988 as a modest neighborhood adventure park, it has steadily grown and provides over 70 rides.
Being one of the most popular parks in Idaho, Silverwood is full of thrilling slides, fun rides and recreational obstacles. Moreover, visitors may also have some small snacks at the nearby restaurants of this park.
2. Roaring Springs Water Park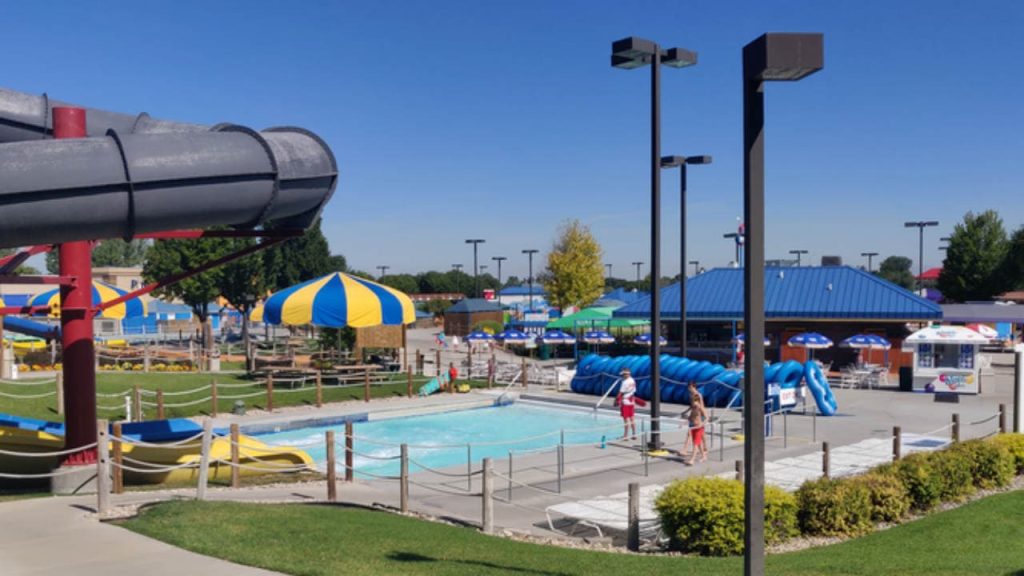 Roaring Springs Water Park is one of the most family-friendly theme parks in the state, renowned for its water amenities. It boasts that it is the greatest destination for family amusement in the state of Idaho, with activities for guests of any ages.
The Wahooz family fun zone, featuring go-karts, bumper automobiles, laser tag area and video game zone are all present in this multipurpose park. Additionally, there are also enjoyable family-friendly activities at this water park during the nighttime as well.
3. Triple Play Family Fun Park
Just like its name would imply, Triple Play Family Fun Park is a fun-filled destination for families in Idaho. It is an area where the whole family can spend quality time out during the weekends.
Triple Play Family Fun Park offers a variety of entertainment like bowling, bumper ships, bouldering wall, laser tag zones and a mini-golf course as well. Additionally, the renowned Raptor Reef Water Park is also located here.
These are the best waterparks in Idaho.
4. Lava Hot Springs Olympic Swimming Complex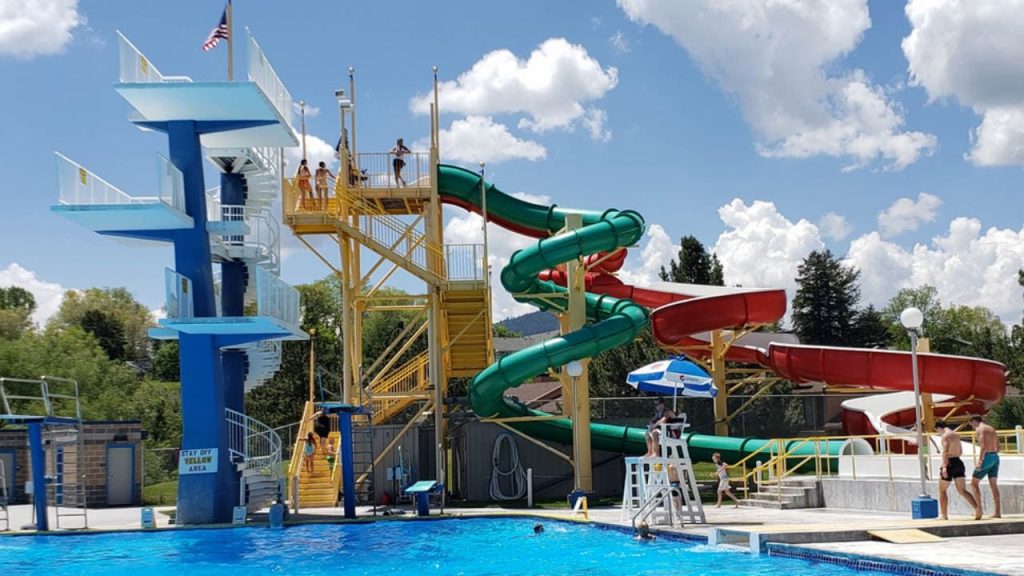 Lava Hot Springs Olympic Swimming Complex is a fantastic place to take your kids when you're in Idaho for vacation. Although it's mainly an outdoor swimming complex, its indoor facilities are open to the public all year-round.
For adults, the Olympic-sized, 8-lane swimming pool is available for use, while children may enjoy themselves near the water slides and toys zone. There are also many features in its indoor recreational complex, such as the Aqua Climb Wall and the Hot Tub.
5. Outer Limits Fun Zone
Outer Limits Fun Zone is a fun recreation area, as well as a theme park in Idaho. Due to its fantastic features, it is slowly becoming more and more popular among residents of Pocatello, Idaho.
Some of the best activities here include arcade gaming, laser tag, mini-golf course, and even a mini-bowling zone. Additionally, it offers a coffee shop as well.
6. Silver Rapids Waterpark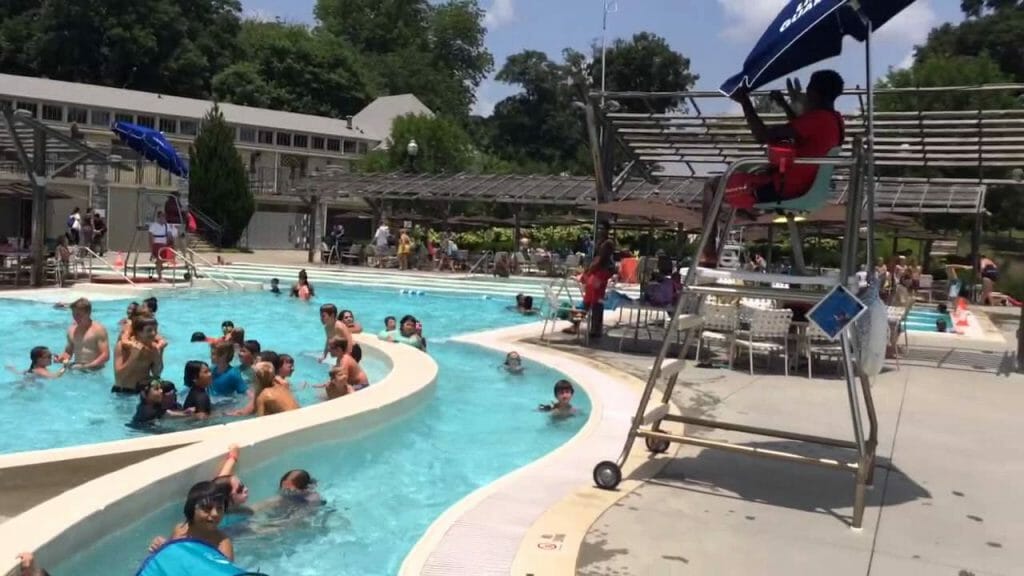 Silver Rapids Waterpark is the biggest indoor-based water park in Idaho, which is situated in the city of Kellogg. Passes can be purchased for 1 through 14 people; however, they were primarily constructed for visitors lodging at the stunning Silver Mountain Resort.
This water park provides amenities that are suitable for both children and adults, with popular attractions like the lazy river, family boat ride, pool with water basketball, and flow riders.
Take a look at these wonderful skateparks in Idaho.
7. Hamilton-Lowe Aquatics Center
Idaho-based theme park and aquatic center, Hamilton-Lowe Aquatics Center is a seasonal water park. Even though it is a small place, the park is designed in such a way that it is perfect to go with friends or family.
Hamilton, which features an engaging playroom, demonstrates that it is completely suitable for kids. It also has a lazy river, a massive swimming pool, exciting water slides and much more.
8. Yellowstone Bear World
Despite the fact that Yellowstone Bear World is largely a drive-through animal park, it contains quite a few thrill rides, such as a train and a tiny rollercoaster.
The blend of nature and thrill rides make the park one of the top recreation areas in the state for families. Bring your children here to view animals like bears, while also enjoying carnival rides as well.
9. Raptor Reef Indoor Water Park
Raptor Reef is one of the most well-known indoor amusement parks in Idaho featuring a significant wave pool. The star Slide Constrictor in this park is renowned and is claimed to be one of the best in the world.
There is also the kids' pool which has 4 enormous slides and a soothing hot tub. Additionally, the beachside eateries nearby offer delicious treats and deserts.
10. Rexburg Rapids
For a non-stop fun time in summer, you need to visit Rexburg Rapids. In southeast Idaho, this water park offers amazing water attractions like the Rock Wall where you can climb and then dive into the extended pool.
The lazy river is 388 feet long for you to ride and enjoy for hours. There's also a 3-lane lap pool, a huge swimming pool where swimmers of any level can swim. The park also offers swimming lessons via experienced lesson instructors for everyone.
11. Funland
Funland, situated in Idaho Falls, is a vintage theme park with lots of well-known kids attractions. For many people, seeing the Ferris Wheel and horse-drawn merry-go-round will fill them with a sense of nostalgia.
The guests can also explore old-fashioned gaming options they used to play as kids. Moreover, there is a tiny coffee shop nearby that offers ice creams and snacks.
The amusement parks in Idaho are themed differently and feature distinct age ranges. Every one of the parks mentioned boasts a unique set of popular thrill rides and innovative activities for both kids and adults. In fact, the facilities provided by these amusement parks are unlike any other.