Idaho is a state full of adventure, fun and beauty. Starting from hiking to exploring amusement parks, you will not run out of activities to try. For those who are looking for activities that are thrilling and soothing at the same time, visiting water parks should be the perfect choice for you. In the water parks, you can swim, enjoy water rides, rafting and more.
Before you sit searching for the best ones in the state, read this list of the top water parks in Idaho to make your life easy.
1. Roaring Springs Water Park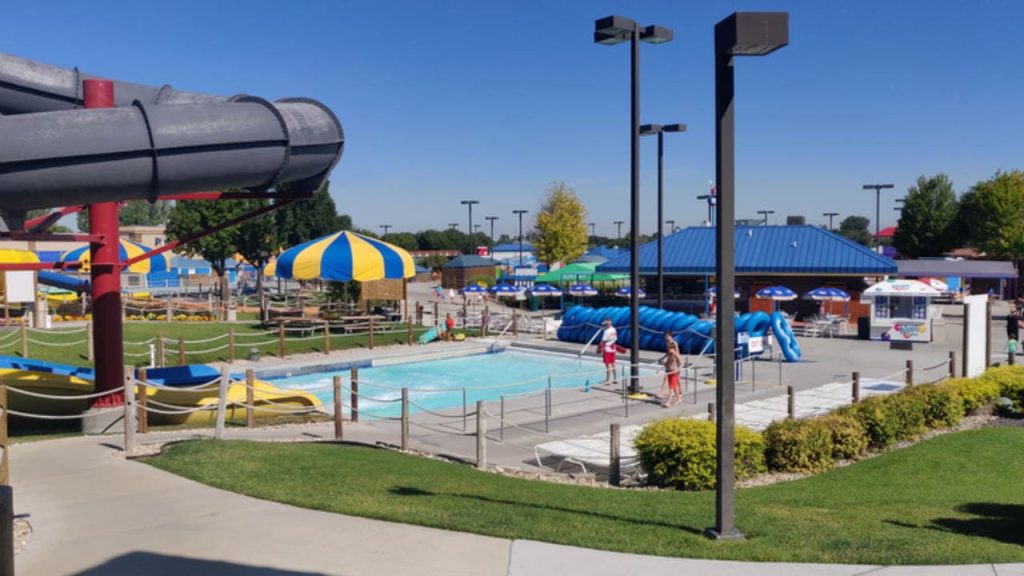 Sprawling water park where you can enjoy river rafting and try out several water-slides is Roaring Springs Water Park. It is the largest water park in the Northwest. It features multiple attractions like the bowl slide, tube slides, float river, kiddie play area and more.
There is also a new 6-story speed slide which will make you scream while you rush down. Once you are done enjoying every ride, you can dine in any one of the four restaurants available in the park. In summer, Fun combo tickets are available to double your fun.
2. Silver Rapids Water Park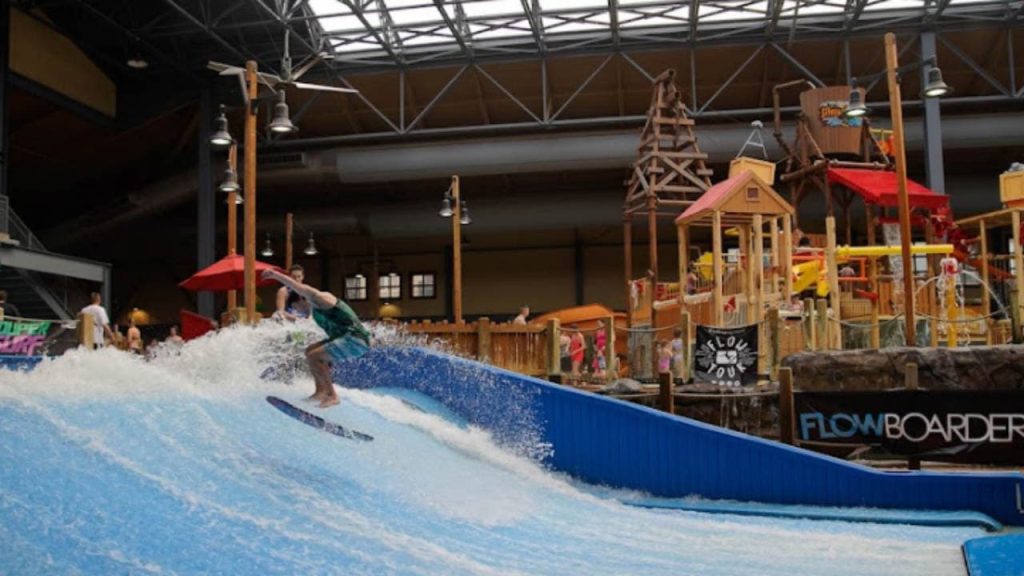 Guests of the Silver Mountain Lodging can book tickets or groups for Silver Rapids Indoor Water Park, and if you are a lucky guest, you can get discounts as well. In the water park there is a wave pool, long slides, bowl slides and more.
The swimming pool is enormous enough for entire groups to enjoy water sports like water volleyball and other fun games. Because of the high demand, you need to book your tickets ASAP, especially if you are planning for a family reunion.
3. Raptor Reef Indoor Water Park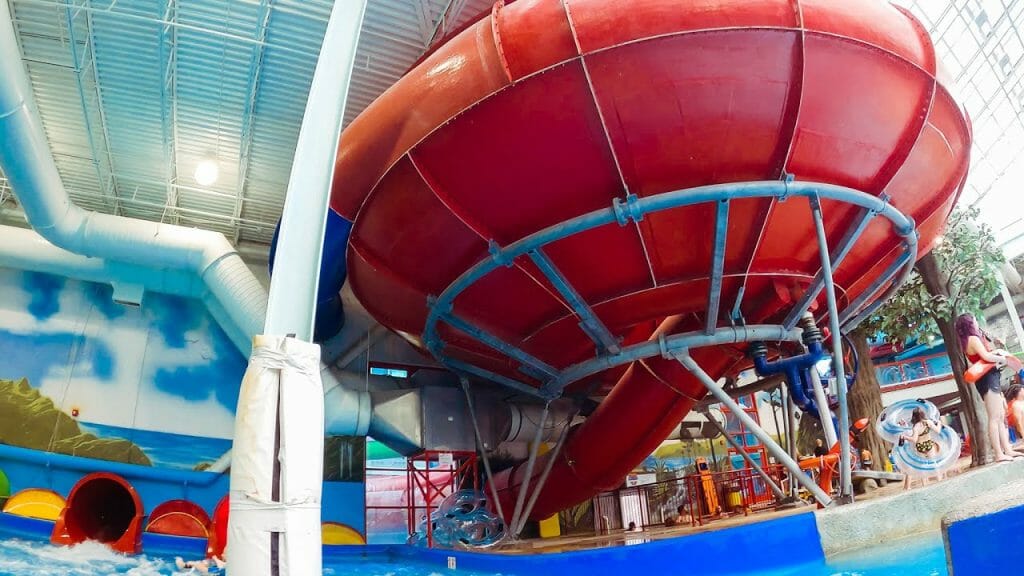 Encompassing an indoor area of 25,000 square-foot, Raptor Reef Indoor Water Park is an incredible water park. No matter what the temperature is outside, you can enjoy innumerable water rides indoors.
Three foot waves in the indoor wave pool, shots from the water guns and the two-story water play structure are designed to fulfill all your water park fantasies. To top it all, the giant water bucket and the outdoor hot tub are additional features that enhance the attractions of the park.
Try visiting these wonderful amusement parks in Idaho for a fun vacation.
4. Boulder Beach Water Park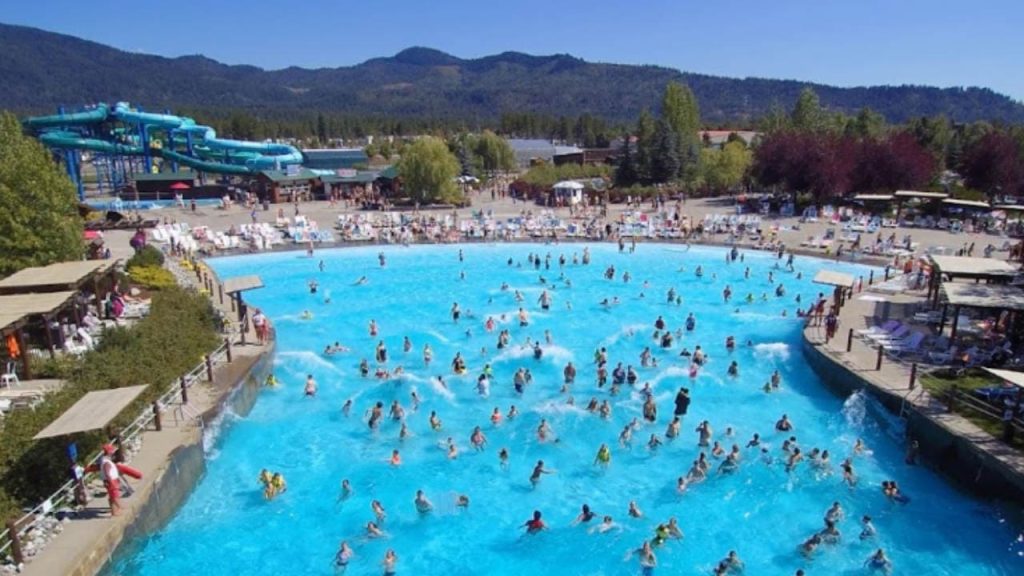 For an extreme water park experience, you need to check out Boulder Beach Water Park. It is located inside the Silverwood Theme Park, and has the best views to enjoy seeing the North Idaho beauty.
This large water park is packed with spring-fall, water-slides, wave pools and lazy river rafting. Also, you can ravish a meal in the on-site restaurants where delicious drinks and foods are available.
5. Rexburg Rapids
For a non-stop fun time in summer, you need to visit Rexburg Rapids. In southeast Idaho, this water park offers amazing water attractions like the Rock Wall where you can climb and then dive into the extended pool.
The lazy river is 388 feet long for you to ride and enjoy for hours. There's also a 3-lane lap pool, a huge swimming pool where swimmers of any level can swim. The park also offers swimming lessons via experienced lesson instructors for everyone.
6. Lava Hot Springs Olympic Swimming Complex
The Olympic Swimming Complex is a seasonal outdoor water park. It starts in mid-May and features several water attractions like speed slides, diving boards, new aqua zip and kiddie area.
The 25-yard pool has a rock wall and the kiddie area has many splash toys to intensify the fun times. The complex also offers water aerobics, swim lessons and lap swimming for visitors. Lastly, the hot tub is available for up to 10 people, so you can book it for your family to spend time in the relaxing tub.
Enjoy camping? Then make sure to check out the best campgrounds in Idaho.
7. Ross Park Aquatic Complex
Ross Park Aquatic Complex is a community gathering for children of all ages. You can enjoy a great time rafting through the Lazy River here. Separate locker rooms, restrooms, picnic areas and other amenities are plentiful in the complex. The zero depth pool is also a great feature of the area and there is a huge water slide to dive in the swimming pool as well.
8. Cottonwood Creek
With a gigantic pool, Cottonwood Creek is a fantastic place to dive in and splash water non-stop. The curvy slides will intrigue you and the speed slides will thrill you. Also, the outdoor pool is a favorite among the children.
People of all ages will enjoy this water park by the creek. The splash pool and play area is monitored by pro swimmers, so you can freely let the children play. Moreover, the on-site grill and food area is a plus point if you want to enjoy a great meal after non-stop swimming.
9. Kelly's Whitewater Park
Providing an outdoor haven for Idaho residents and visitors, Kelly's Whitewater Park is the perfect place for thrill seekers. Since 2010, this water park has been providing the best times for visitors.
Some features include a river playground ideal for kayakers, rafters, stand-up paddle-boarders and more. The family fun seekers will also enjoy the water attractions while enjoying the panoramic views from the park.
10. Hamilton-Lowe Aquatics Center
Another seasonal water park on the list is the Hamilton-Lowe Aquatics Center. This outdoor water park features a large pool, several water-slides, a lazy river and a huge interactive play area.
The lifeguards in the area ensure that swimmers of all levels are well and children are protected. So even if you take toddlers here, you do not have to worry about them.
11. Cliffhanger at Roaring Springs Water Park
Roaring Springs and Wahooz are serious about fun! It works hard to provide an outstanding experience to every guest. From keeping the entertainment experience fresh by adding new attractions, to recognition programs that encourage our employees to go above & beyond, it demonstrates every day that we are serious about fun.
Idaho's scorching heat might make you crave for some chilly times. With this list of the best water parks in Idaho, you will know where to head next for a cool and thrilling time.