Nowadays, Arkansas has become a popular summer vacation destination for many people because of their wonderful amusement parks and people travel here in flocks to spend time with the people they care about.
Moreover, Arkansas is indeed a budget-friendly destination with easy access by road and air. An Arkansas vacation is likely to be one you'll never forget, with everything from serene natural areas to thrilling amusement parks.
So, round up your family and friends and make your vacation plans a success by visiting some of the most spectacular amusement parks in Arkansas.
1. Parrot Island Waterpark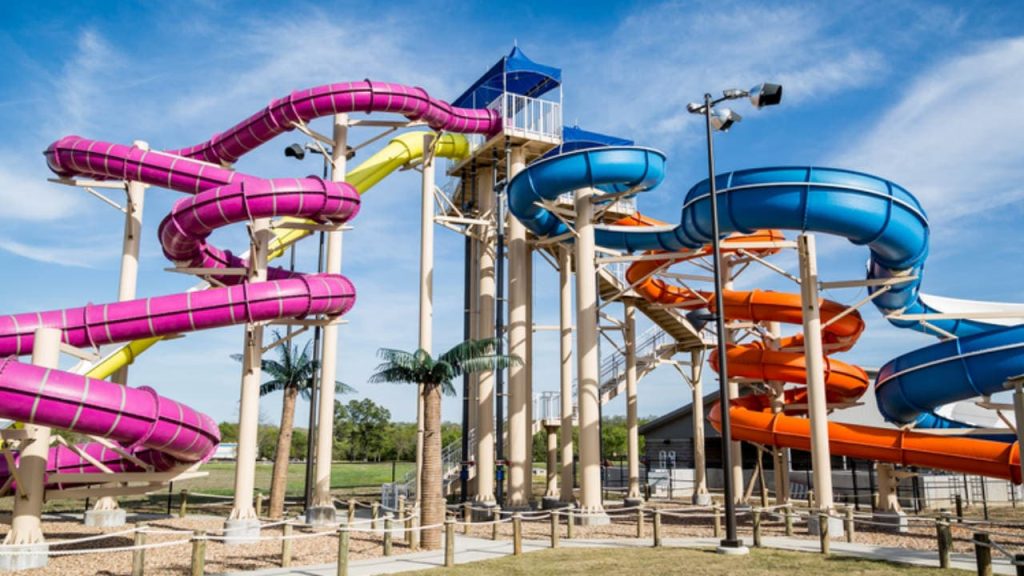 Spending a sunny summer Sunday at the Parrot Island Waterpark and splashing about all day at their different entertaining water activities is something you should not pass up. This tropical-themed water park is appropriate for both kids and those who are still kids at heart, and it will provide you with an unforgettable experience away from your daily routine and a chance to recharge.
Added to that, Tiny Turtle Island is a specially designated area for children under the age of six to crawl, play, and be fascinated by the water all around them. There is also a part of Parrot Island Waterpark where you may try your skills at surfing without having to deal with scary waves and currents.
2. Magic Springs and Crystal Falls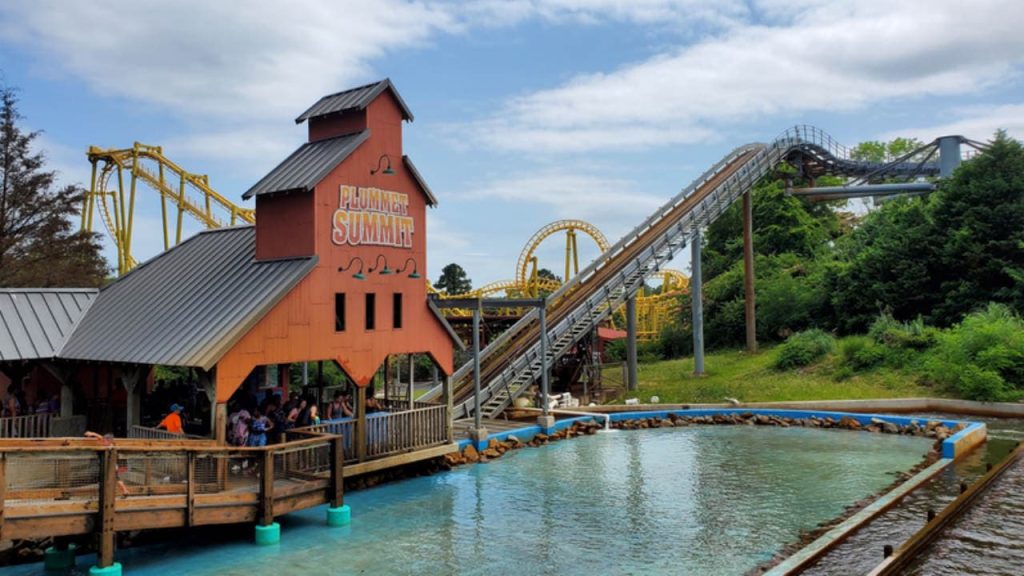 Magic Springs and Crystal Falls, which is located near Hot Springs, Arkansas, was a renowned amusement park in the 1980s and was formerly known as Magic Springs before reopening in 2000 under its current name.
One of the most well-known features here is Splash Island, which stands more than four floors tall and contains 10 water slides. In fact, this will make the entire family squeal with delight and excitement as they race down them one by one.
Moreover, if you wish to rent its personal exclusive cabana, you will receive the ultimate VIP treatment. You can book it on their official website.
3. Alma Aquatic Park
Alma Aquatic Park, which is known as Arkansas's largest water park, not only provides you with a wonderful day in the water and under the sun, but it also provides you with locations where you and your family can enjoy a nice picnic in the fresh air.
Even if you're only here for the water park, you won't have to worry about finding food because there is a food court with a variety of meal options to choose from.
These are the best ziplines in Arkansas.
4. Rogers Aquatics Center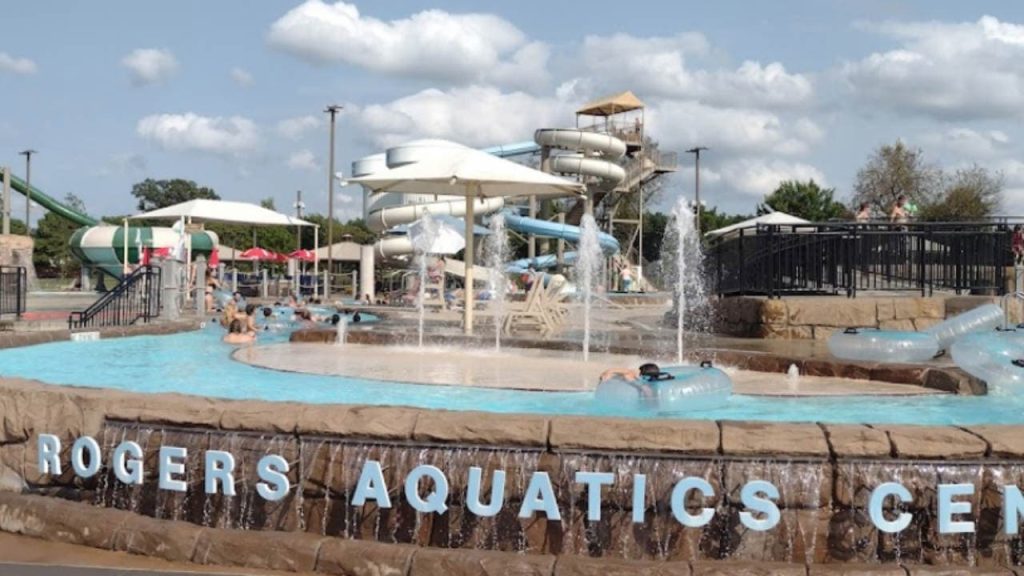 At this 3-acre water park, you'll find a variety of entertaining water features. There's a leisure pool with two play equipment and a volleyball net, a vortex plunge pool with a rock climbing wall, and a tot pool that will keep your little ones entertained while they splash around in the water.
An additional feature that guests appreciate about this location is that the personnel and lifeguards are quite friendly and show a genuine concern for the safety of those who come to the beach. At Rogers Aquatics Center, you can have a fun and thrilling day while remaining safe at all times.
5. Crenshaw Springs Water Park
It will be a wonderful pleasure for the entire family to travel to this specialized water park in Arkansas. Because of the park's numerous attractions, Crenshaw Springs Water Park is a place where everyone may have a variety of enjoyable experiences.
While adults can try their diving talents on the Deep Doggie Dive Board, children can have a splashing good time at the Turtle Tot Spot, which was specifically constructed with shallow water in mind to assure their safety.
Additionally, make sure to check out the Diamondback Dive and the Cottonmouth Curse while you're here for some thrilling sliding action. Your children can also test their skills on the rock wall by rock climbing.
6. Splash Zone Water Park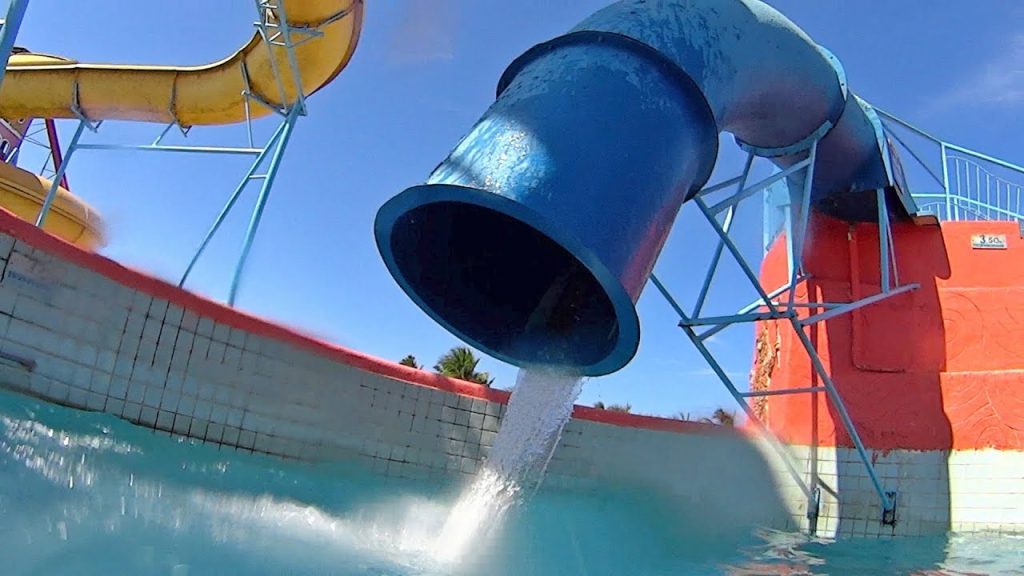 Splash Zone Water Park would be the perfect place for you to cool off on hot summer days. It is always certain that your group will have a fantastic time bouncing from one attraction to the next in this vibrant location, whether you are traveling with your family or with a group of friends.
If you have younger children in your company, the Splash dome is a must-see, as is the play pool, which has a shallow entry that is suitable for those who are under 1 meter (3.3 feet) in height.
For weekend getaways, consider visiting these amazing RV parks in Arkansas.
7. Funland Amusement Park
A trip to Funland Amusement Park will undoubtedly be one of your most unforgettable holiday experiences, according to its humorous name. And don't forget to bring your whole family here to enjoy these thrilling rides, which range from the Lil Eli Ferris Wheel (it will be a hit with the kids) to the Space Shuttle.
The Space Shuttle will give the kids an opportunity to feel like astronauts for the day. And of course, there are the usual rides for children at this location, such as a choo choo train, a climbing wall, and spinning teacups, among others.
8. Wild River Country
It doesn't matter if you enjoy wet and splashy activities or not; you can always go to Wild River Country and have a fantastic time with your close ones. Customers may now experience three new exhilarating attractions, including the Aqua Loop, the Speed Slide, and the Free Fall Plus, which were just added to the park.
In fact, Wild River Country provides a plethora of fascinating activities for the entire family that are sure to test your courage and degree of enjoyment. It should be noted that this park may be temporarily closed while it undergoes renovations; nevertheless, we believe that they will reopen shortly with even more exciting things.
9. Holiday Springs Water Park
You'll discover more than just water slides to love at Holiday Springs Water Park. Make it a point to visit this water park at least once during your summer vacation, and you'll have a great time in the water and out in the sun. You can take the 65-foot (almost 20-metre) drop in the Texas Sky Fall capsule and feel a rush of thrill and terror when the trapdoor beneath you opens and tosses you into water.
Or, you can slide in full darkness on the Green Monster attraction. Moreover, you may experience a variety of waterslides at Holiday Springs Water Park, which will give you new memories throughout your stay.
10. Manila Water Park
If you want to keep your summer days refreshing, you must consider visiting this fantastic water park in Manila, Arkansas. Despite the fact that it is most commonly referred to as the Manila Water Park, this venue is officially named as the Duncan Wall Water Park.
Why bother with a name if you can spend your time splashing around in the water with your family and friends instead! Even your youngest toddlers will have a good time splashing around in the kiddie pool or in the splash jungle gym.
11. Carnes Park & Splash Pad
Carnes Park & Splash Pad is a recreational park in Camden, Arkansas. It is open to the public. There is something for everyone at this entertainment park, regardless of age or ability. Not only will it brighten your children's day, but it will also leave you completely mesmerized as well.
Parents who may not have a lot of spare time with their kids throughout the week appreciate the fact that they can come here on the weekends. Some of the coolest rides at Enchanted Park include small trains, bumper boats, and kiddie coasters, among other things.
A splash zone and a climbing wall are also available for all the children to enjoy. All in all, it is a fantastic location for family holidays and celebrations of all kinds.
12. Prairie Grove Aquatic Center
Prairie Grove Aquatic Center is a multipurpose amusement center that has a comprehensive collection of modern theme park attractions. The main attractions at this park include a go-kart track, a laser tag zone, and bowling lanes, among other things. Furthermore, the Prairie Grove Aquatic Park offers a variety of activities such as slides, swimming areas, and amazing fast food and beverage establishments.
13. Alma Aquatic Park
Alma Aquatic Park is a seasonal water park which offers lap pools, recreational activities, and amusement attractions for the whole family. This park, which is located in Alma, a city known for its small-town charm, brings the modest essence of the city to the forefront. This wonderful amusement park also features a 35-foot drop, tubing river, and other attractions.
14. Pirate's Cove Adventure Golf
The Pirate's Cove Adventure Golf course is located near Hot Springs, Arkansas. This magnificent amusement park was first built in 1940 at a cost of approximately $150 million, according to estimates at the time of construction. With a total land area of 27 acres, this amusement park is one of the largest and one of the most beautiful in the state of Arkansas.
15. Lawrence Plaza Ice Rink and Splash Park
In addition to having a beautiful landscape and fantastic theme park facilities, Lawrence Plaza Ice Rink and Splash Park serves as a tourist attraction. This park, which is located in Bentonville, is dedicated to highlighting the distinctive landscapes of Arkansas.
Throughout the winter, this space is enclosed with a short fence, and there is an ice skating rink available for everyone to use. And summer is the perfect season to visit the splash park, where your children will have a blast splashing around.
While these amusement parks provide a luxurious experience, they also provide an excellent opportunity for spending quality time with friends and family. With their abundance of roller coasters and water slides, these amusement parks are a hotbed of recreation and amusement activities.