Idaho is known for its beautiful terrain and all the natural amenities that it offers. Secluded forest, green plains, relaxing streams, scenic peaks are all part of Idaho's natural landscape. This is why outdoor, recreational sports and adventures are so popular in Idaho.
One of the most popular outdoor activities in Idaho is outdoor skating, and this state is full of amazing skating facilities. In Idaho, the skateparks are not just for a relaxing time, but they also represent the skating culture in the state.
So, the best skateparks in Idaho are listed below.
1. Rhodes Skatepark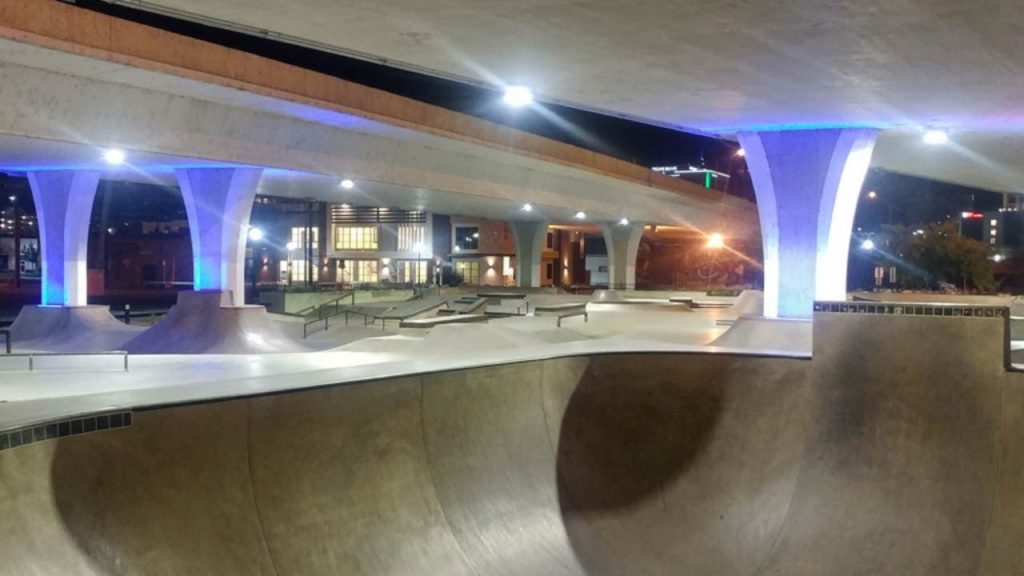 Beneath Route 84 in Boise, along 15th and 16th streets, sits the 32,750 square foot Rhodes Skatepark, that is known all across the capital. The skatepark was renovated in 2016, and it now has a wide range of amenities. Rhodes Skatepark was designed with functions for beginners, intermediate riders, and advanced shredders in mind.
2. Coeur d'Alene Skatepark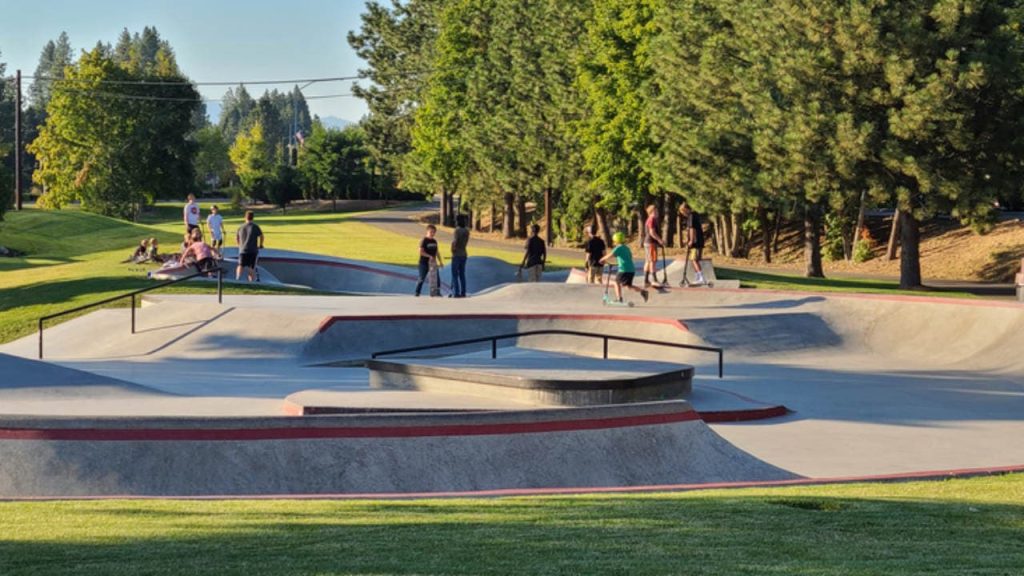 Whether you are aware of Evergreen Skateparks, or you are mindful of how unique their skateparks are, then check this one out. Designed for multiple kinds of skaters, Coeur d'Alene is a lively, floating skatepark. A bowl, slopes, and handrails are included, and the layout provides endless lines.
3. Idaho Falls Skatepark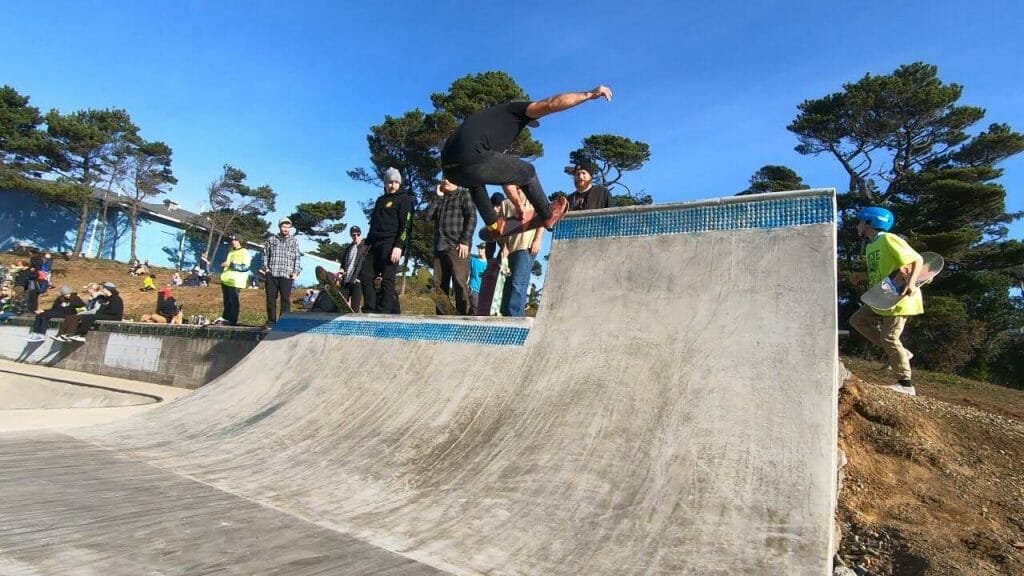 Located in the beautiful city of Idaho Falls, it is one of the best skateparks in Idaho. This skatepark offers well-known mountain biking and skating facilities while maintaining high standards. Alongside the skatepark for an amazing skating experience, Idaho Falls Skatepark also has bike parks and pump tracks.
Spend an exciting day with family and friends in these wonderful amusement parks in Idaho.
4. Mountain Dew Skate Park
Mountain Dew Skate Park is one of the biggest attractions in the city of Lewiston. Mountain Dew is synonymous with skating and this park is one of the most popular skateparks in Idaho because of its connection. The park provides basic skating features including bowls and rails, and even attracts guests from outside Lewiston.
5. Middleton Skatepark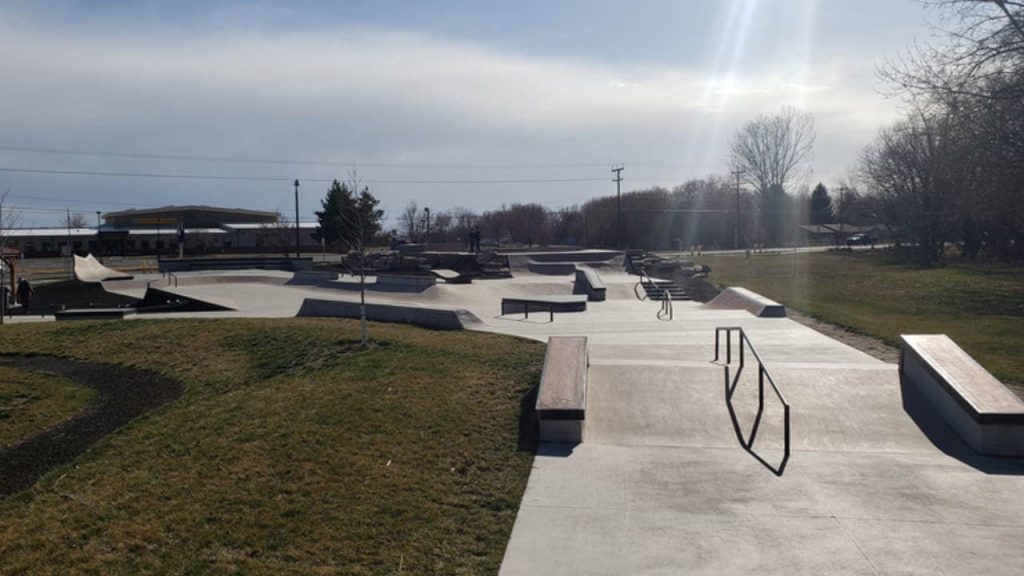 Middleton Skatepark is yet another fantastic invention of Grindline in Idaho. The 13,500 square foot skatepark consists of bowls and other sidewalk elements, including platforms, steps, and handrails. Whether you are a novice looking to advance or an experienced skater, Middleton Skatepark is fantastic for skaters of any skill set.
6. Tom Erlebach Skatepark
Tom Erlebach Skatepark, also referred to as "star skatepark" in Idaho, was constructed by the renowned Grindline Skateparks and is dripping with contemporary street center characteristics. Skateboarders of any skill-level can skate in this incredible 16,000 square feet thrilling skatepark.
Make sure to check out these awesome bike trails in Idaho, especially if you enjoy biking.
7. Hailey Skatepark
Dreamland Skateparks did an incredible job with the Hailey Skatepark in Idaho. There are many elements throughout this 21,000 square foot skatepark, including a complete pipe, bowls, ramps, platforms, handrails, pump circuit, banks, and a tiny slope. Have a skating experience of a lifetime in this amazing skatepark in Idaho.
8. Harshman Skate Park
Harshman Skate Park is a super-chilled venue with relaxing surroundings and a tranquil environment. It is quite well-known for its amazing mountain biking experience and well-structured skatepark. Some lines in this skatepark offer beautiful views of the beach as well, for those who fancy skating while enjoying some stunning beach views.
9. Idaho City Skatepark
Idaho City Skatepark is a relatively new and highly-rated skatepark in Idaho City. Situated in such a lovely location, the skatepark is incredibly popular among local skaters. Furthermore, Idaho City Skatepark also offers bike riding services and facilities as well.
10. Fort Boise Park Skatepark
A skatepark located in the capital of Idaho, Boise, this skatepark is very popular among the residents of Boise. It is a 33-acre well-designed skating park that includes lovely amenities like open recreational areas, restrooms, baseball fields and tennis courts.
11. Eagle Skate Park
Encompassing over 200 acres, The Ada/Eagle Sports Complex and Bike Park is one of the largest in the country. The park includes an extensive series of trails that connect to the Ridge to Rivers trail system, camping spots and an amazing skate park. Eagle Skate Park is one of the most well-known skate parks in Idaho, featuring stunning facilities.
Idaho has some stunning skatepark that serve multiple purposes. Choosing the best ones from them isn't easy, but based on features, ratings and quality of the obstacles, the above-mentioned skateparks are found to be the best ones in Idaho. Visit any one of these incredible skateparks for an amazing experience.