Regardless of whether you live in Arkansas for years or traveling for a vacation, exploring some of the greatest antique stores in Arkansas is a must for any antique enthusiast. Arkansas, the home to Walmart and country music legend Johnny Cash, has a wealth of historical and natural resources to offer visitors.
When it comes to flea markets, antique shows, and antique malls, you might think Little Rock is the most interesting city in Arkansas, but the rest of the state also has a lot more to offer!
So, here's a list of the best antique stores in Arkansas that sell genuine vintage and antique items.
1. In Retrospect
In Retrospect is a great Arkansas antique and flea market in the city of Fayetteville. Antique and vintage items, including furniture, kitschy antiques, rugs, and art, abound at this shopping center.
Additionally, you'll find a wide variety of books, collectible children's magazines, as well as other printed artifacts from the mall's stores. There are also a number of booths selling vintage and antique jewelry, from brooches to necklaces, in the market.
2. Antique Alley Arkansas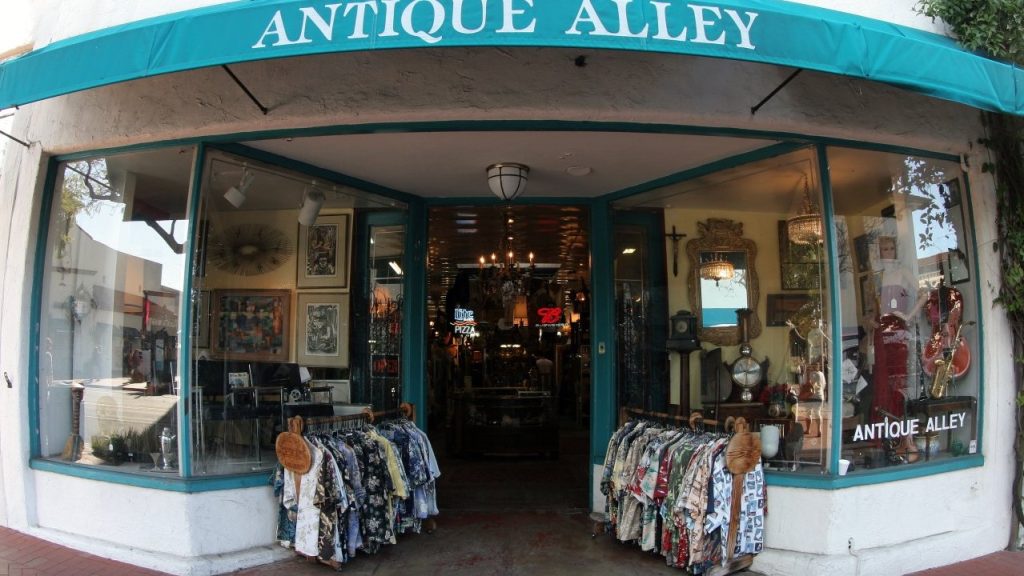 Antique Alley Arkansas in Arkansas is among the top antique markets due to its strict restrictions requiring 90 percent of the merchandise to be pre-1950. You can find an abundance of vintage and antique items at over 200 booths.
In addition, the Conway Expo Center in Conway, Arkansas, holds a spring and fall event that is great for all-day browsing and shopping. Food concession vendors are present, and weekend entrance is $5 for adults and $1 for children 12 and under. Moreover, free parking is also available here.
3. The Junk Ranch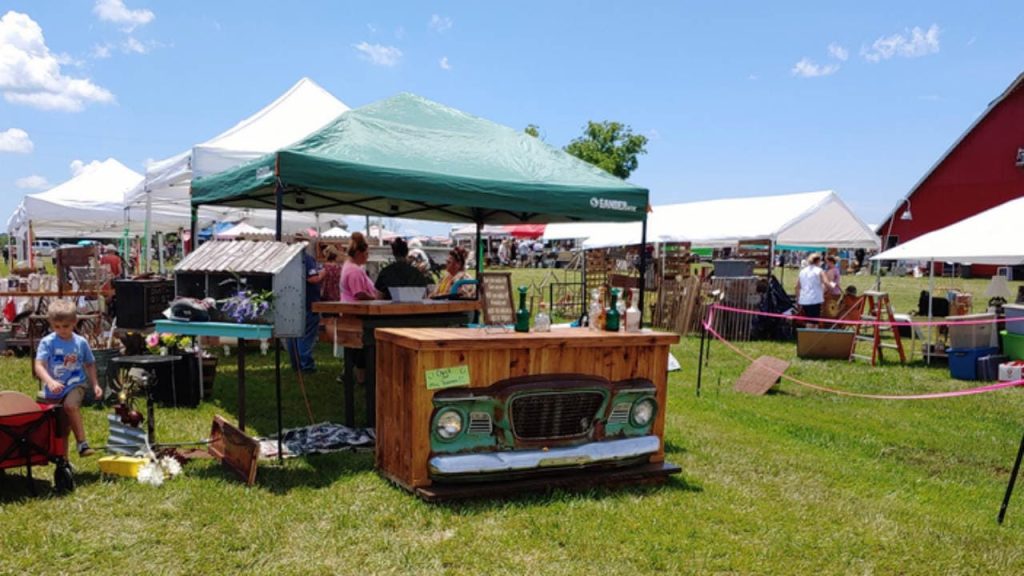 Junk Ranch may have the term "junk" in its name, yet there are plenty of gems to be discovered there. The Junk Ranch is one of the largest vintage exhibits in Arkansas and has been named a Reader Favorite by Flea Market Style Magazine for its spring, fall, and Christmas events.
About 100 sellers and more than 200 booths offer a diverse selection of vintage, antique, salvaged, and reused goods. Also, there are food vendors, crafts, and live music.
You might also be interested in visiting these farmers markets in Arkansas.
4. Arkansas Antique Peddlers Mall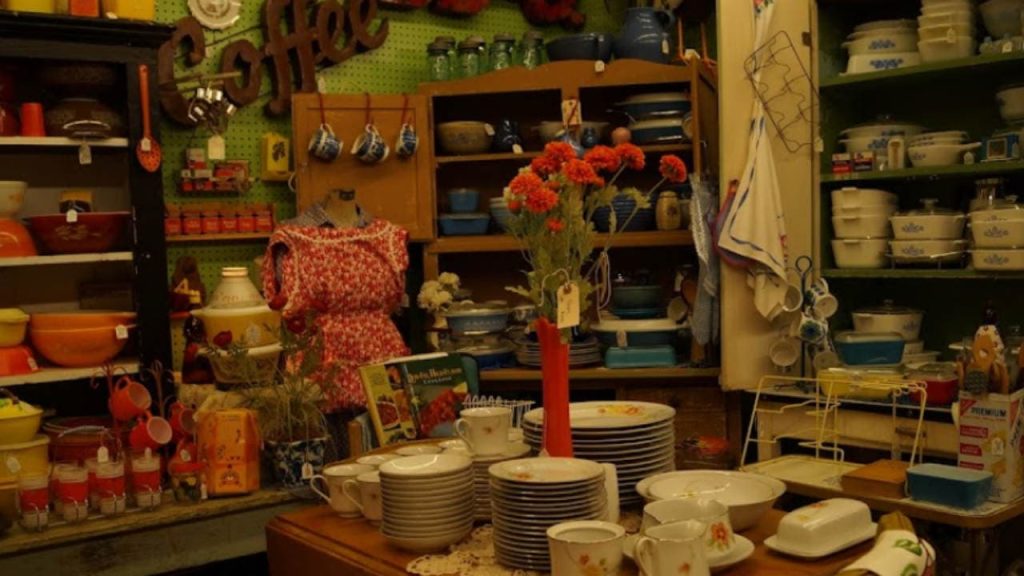 In Greenbrier, take a glance at the vintage advertising on the outside of Arkansas Peddlers Antique Mall, and you'll find yourself in antique paradise at one of the top antique markets in Arkansas. A total of over 60 exhibits with thousands of things may be found in the 24,000 square foot flea market.
Everywhere you look, antiques and collectibles may be found to satisfy any interest. Maybe you need an antique duck caller or a stack of sparkling Pyrex. You might also be thinking about getting a classic gas station sign.
No matter what you're looking for, you'll eventually locate it in this place. Depending on how much time you have, you could easily spend a couple of hours just gazing at the showcases and not even make it to any of the booths.
5. Vintage Market Days Of Northwest Arkansas
Vintage Market Days of Northwest Arkansas, which is an open-air market with barns full of goods, is held three times a year in various areas. Megan and Tammy are the owners of the business, who have picked a charity to benefit from the profits.
Here, vintage, antique, upcycled, and handcrafted goods from a carefully selected group of vendors are on display at each event. Vintage Market Days began in Paris and has since spread across the United States, with 2018 being the eighth year for the festival in Northwest Arkansas.
6. The Junk-Shun Barn
The Junk-Shun Barn has a unique name and a wide variety of interesting items, so if you're ever in Harrison, Arkansas, be sure to check it out. The 15,000 square foot barn is filled with vintage sewing machines, tableware, fishing gear, signs, and other miscellaneous items.
The store has more than 20,000 records from a wide variety of musical genres, making it a great destination for music fans of all ages. Displays ranging from wall clocks to pocket watches to model autos and commercials are housed in more than 60 glass cases.
Check out these outlet malls in Arkansas.
7. Midtown Vintage Market
Midtown Vintage Market is a recently rebuilt 22,000-square-foot flea market, and it is located in Little Rock. You will find a wide range of goods at reasonable prices in the more than 140 vendor booths in Midtown.
For a wide variety of goods, Midtown has a terrific rotating collection of housewares, collectibles, art, jewelry, apparel, and other items. Midtown, formerly known as Mid-Towne Antique Mall, is a must-see in Little Rock for antique and vintage enthusiasts. The Arkansas Times named the store as the Best Vintage Market in 2018.
8. Daisies & Olives
This 10,000 square foot Daisies & Olives, Flea Market was housed in the 1895 at the old Beverly Theater. It was launched in 1997 by the Cooper-Ritchie family and named after the family's two matriarchs.
In fact, Olive is still alive and well, and you might even see her in the store. You'll find anything from primitive items to vintage cookware to cute trinkets to country-style home décor in this store. Daisies & Olives has also assembled a fantastic team of skilled vendors.
9. Historic Downtown Main Street
When it comes to antiques, this street should definitely be on your "must see" list. Traveling down Van Buren's historic Main Street, you can't help but notice the Old Timers' captivating presence as they pass by. Main Street is referred to as "Easy Street" by the locals since it is lined with Old Town Merchants who sell antiques of all kinds and in all price ranges.
10. The Cotton Shed Vintage Market
Tim and Dani Martin who were a vintage-obsessed couple, have built this Blue Suede Shoes Antique Mall which is now known as The Cotton Shed Vintage Market. It is located in Bryant, Arkansas. Cotton is the name of their dog who is known as the shop dog and there is a chance that he may welcome you at the door.
Here, you'll be amazed at how many products are packed into this 35,000 square foot area. Around 200 sellers provide glassware, furniture, vintage jewelry, retro apparel, Tupperware, Pyrex, rustic chic, and other items. Some merchants specialize in a single category, such as sewing notions, and are experts in their specialty.
11. Remember When Antique Mall
Remember When Antique Mall will fill you with nostalgia with its large range of vintage and antique products for sale. You'll discover goods that were most likely in Grandma's home or things you wished you had when you were younger.
This vintage antique mall is located in Fort Smith, Arkansas and here they sell everything from glassware, antiques, collectibles, furniture, primitives to every other vintage item. As the holidays approach, you may expect to see things ranging from blow molds to greeting cards from the many booths and sellers.
12. Belle Starr Antique Mall
The name of this intriguing antique mall was inspired by Belle Starr, an infamous female outlaw from the Old West who inspired the name of this unique antique mall.
For her actions during the period when Fort Smith was referred to as "Hell on the Border," Starr was called "Bandit Queen." The Belle Starr Antique Mall, located in downtown Fort Smith, is a 7,000-square-foot treasure trove of antique and vintage antiques for sale.
Surely, Arkansas antique stores have the best selection of vintage and antique antiques that are visually appealing. Moreover, these wonderful objects represent elegance, heritage, and tradition that are strongly steeped in Arkansas's background.