Choosing a college is a challenging task. You must analyze many different factors that impact your decision-making process. While factors like annual fees and job opportunities are universal for the majority of applicants, some specific points might be crucial to you and irrelevant to other students. For instance, you might be looking for on-campus housing opportunities. Not all colleges in Idaho have this option. Therefore, looking through the features of every educational institution in the region of your interest is crucial. You will find the description of the five best community colleges in Idaho to help you make an informed decision.
Before we get back to the list of colleges, there is one quick point you must know. No matter what college you choose, you will come across the challenges of writing assignments. Even if you choose to enroll in the faculty of engineering at Idaho State University College of Technology, you will still need to turn in research papers from time to time. You can hire an experienced writer at services like EssayShark to cope with such assignments faster. Also, using such services is a great way to craft a convincing application letter for the college of your dreams. Meanwhile, let's get back to the list of great colleges.
College of Western Idaho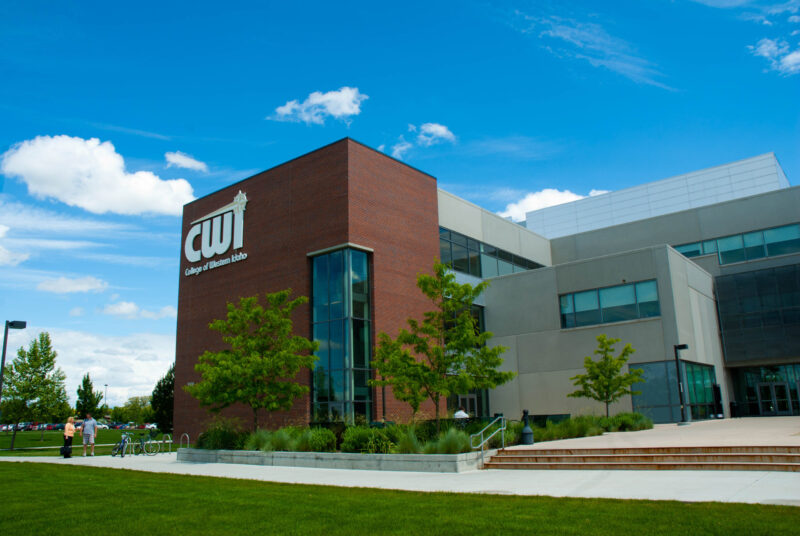 It is the largest community college in Idaho. It offers financial aid and scholarships even though the annual fee is 50% less than at Idaho public universities. The college offers different educational programs and even has a course for non-native English speakers.
Interesting facts
CWI's Nampa Campus is home to the Micron Center for Professional Technical Education. It offers cutting-edge technical training facilities.
The college offers flexible scheduling options, including evening and online classes.
Reasons to choose
Affordability. CWI has affordable tuition rates, making it an attractive option for those pursuing higher education without incurring substantial debt.
Transfer opportunities. The college has transfer agreements and partnerships with four-year institutions.
Strong local industry ties. It has strong connections with local industries and employers. It means that its students and graduates have excellent internship and job opportunities.
North Idaho College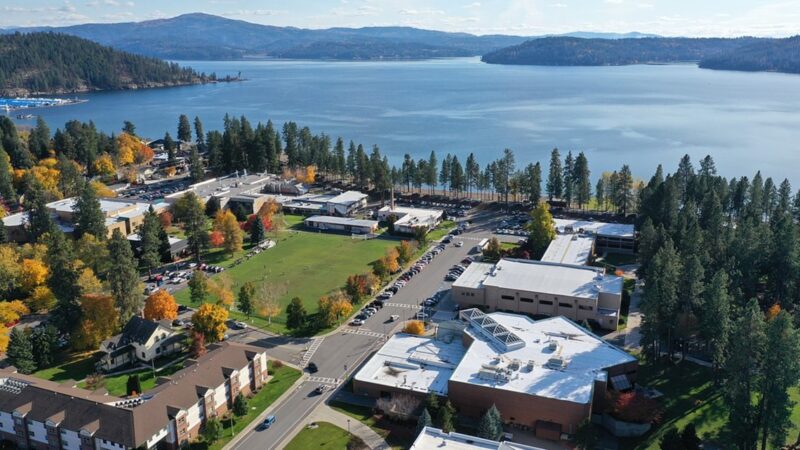 Here, you can count on smaller class sizes that allow you to interact with teachers to gain a better understanding of every topic. You can choose between in-person, online, hybrid, and evening classes to combine your studies with work or other activities.
Interesting facts
The college is famous for its scenic campus on the shores of Lake Coeur d'Alene, making it a beautiful and unique educational setting.
It hosts an annual Popcorn Forum, a lecture series that brings in renowned speakers to discuss a wide range of topics, engaging both students and the community.
Reasons to choose
Cultural and academic enrichment. The college hosts events, cultural activities, and educational lectures that enhance students' learning experiences.
Supportive community and services. It has various student services, including academic advising, counseling, and career resources. Additionally, NIC's Center for New Directions fosters inclusivity and diversity on campus.
College of Southern Idaho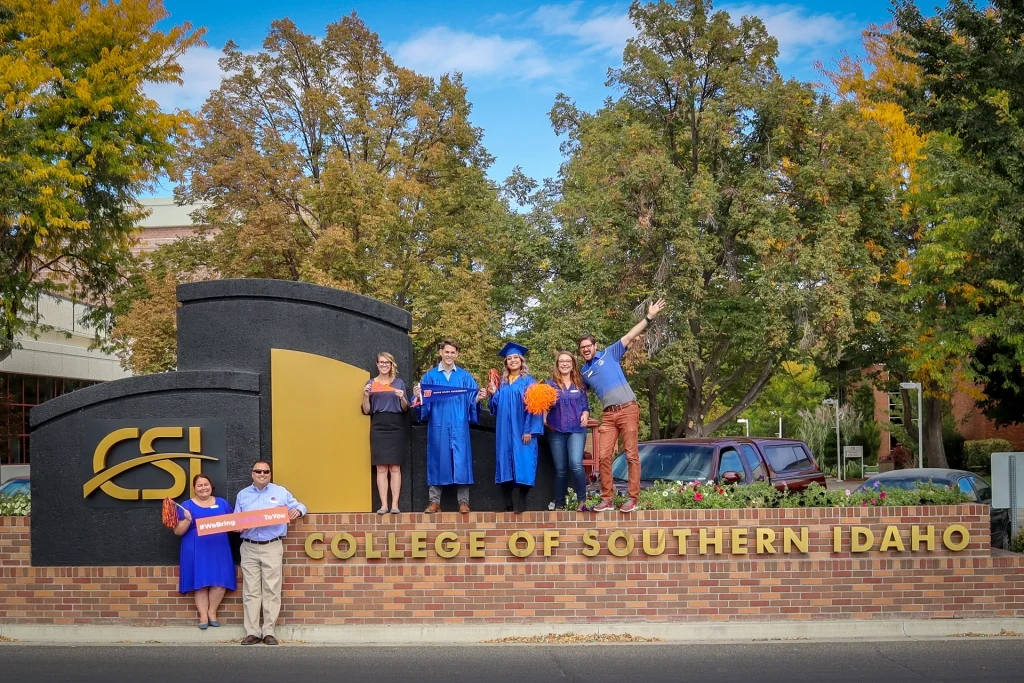 CSI offers a wide range of academic and technical programs, allowing students to explore various fields of study. Whether you are looking for a transfer degree, a technical certificate, or workforce training, CSI has options to fit your needs.
Interesting facts
CSI is home to the Herrett Center for Arts and Science, which features a planetarium, observatory, and natural history museum.
The college's Refugee Center provides support and education to refugees and immigrants in the community.
Reasons to choose
Strong healthcare and agricultural programs. CSI boasts an exceptional health science center, providing students with hands-on training in nursing, radiologic technology, and dental hygiene.
Campus facilities. CSI's campus features modern facilities, including well-equipped labs, libraries, and recreational areas.
Treasure Valley Community College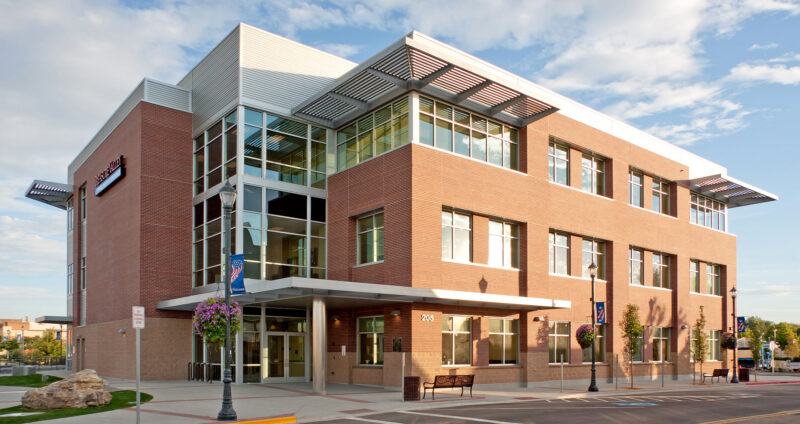 The college partners up with local high schools to offer dual-credit programs. This approach allows high school students to earn college credit while still in high school, accelerating their college education. Also, it saves them money on future tuition costs.
Interesting facts
This educational institution serves students on both sides of the Idaho-Oregon border and is a unique example of cross-state cooperation in education.
The college is home to the Four Rivers Cultural Center and Japanese Garden, showcasing cultural diversity and promoting community engagement.
Reasons to choose
Academic and technical programs. The college has many degree and certificate programs to choose from. It focuses on both theoretical and technical education and provides students with a well-rounded experience.
Small class sizes and personalized attention. The school has small class sizes, which means students can benefit from personalized attention from instructors.
Idaho State University College of Technology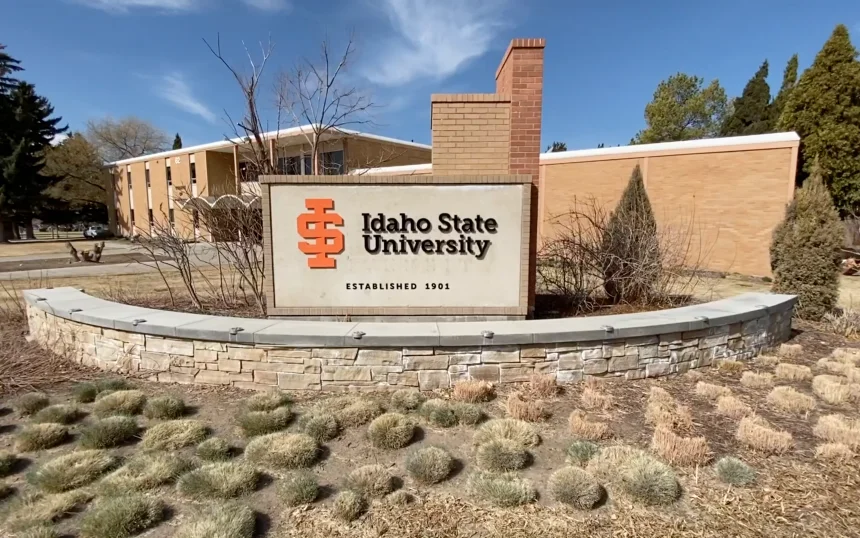 It is worth mentioning right away that Idaho State University College of Technology increased enrollment this fall. This year, 26% more students enrolled here than last year. The college has many different programs to offer, including aviation, legal, engineering, transportation, etc. To experience the atmosphere of this school, you can go on a virtual tour.
Interesting facts
The College of Technology allows students to transition to bachelor's degree programs without stress.
It has a strong reputation for its hands-on technical and health science programs.
Reasons to choose
On-campus housing. ISU College of Technology offers on-campus housing options, providing students with a sense of community while pursuing their education.
Cultural and extracurricular activities. The college hosts cultural events, clubs, and organizations. Students can engage in diverse activities, interests, and social experiences outside the classroom.
Summing Up
Visit the websites of colleges that caught your attention. You can learn about their history, application requirements, and other useful information. Allocate enough time to do this research study. You are welcome to create a pros and cons list if you can't decide which college to pick. Also, you can visit the campuses of the colleges you are considering applying to if it's possible. Nothing will give you a better understanding of whether you want to become a part of that community or not. If you know someone who is a student at one of the colleges in Idaho, talk to them and ask them to share their experience studying there.