Idaho is renowned for its beautiful natural terrain and stunning mountainous areas. This small state is home to some of the most amazing parks, lakes, resorts, hotels, mountains and trails in the United States.
A vacation in Idaho means scenic views and tranquil surroundings, and the places that offer you this combination better than any other are lake resorts. Idaho is full of top-class lakefront resorts with stunning natural settings.
And picking one to stay at among them isn't as easy as you think. Which is why I have created a list of the best lake resorts in Idaho.
1. The Coeur d'Alene Resort
Call: +12082095031 – Visit Website – View on Map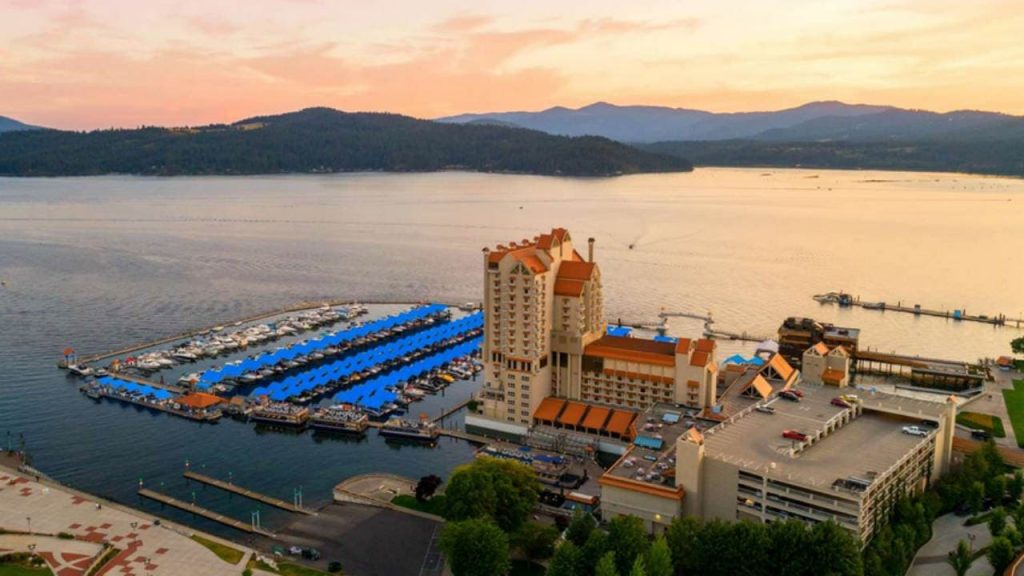 The Coeur d'Alene Resort is an elegant lakefront resort offering stylish accommodations, some with private balconies, a pristine golf course, a gym, and eating options.
Situated along one of Idaho's most majestic lakes (Lake Coeur d'Alene), this is one of Idaho's finest premium lake resorts. The resort is also situated just 5 minutes away from the city park and beach.
2. Redfish Lake Lodge
Call: +12087743536 – Visit Website – View on Map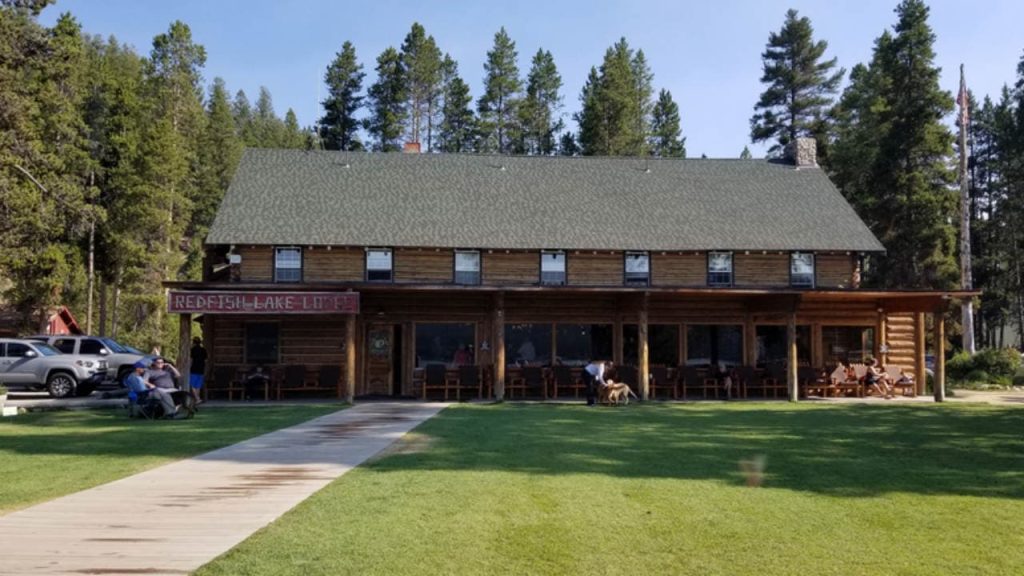 Located in Stanley, Redfish Lake Lodge is one of the finest and most well-reviewed lake resorts in Idaho. Although this resort is situated along the beautiful Redfish Lake, it also has Sawtooth Lake nearby. Redfish Lake Lodge offers great accommodations and amenities, including a relaxing bar, sightseeing and boating.
3. Shore Lodge
Call: – Visit Website – View on Map
Shore Ledge is a high-end lodge that offers gourmet restaurants, vintage lodging, a private beach, a marina, and an indoor spa. Situated in the beautiful city of McCall, this resort sits along Payette Lake in Idaho. The lake itself is just a 1-mile walk from this lakefront resort.
Take a look at these must-visit lakes in Idaho.
4. Teton Valley Resort
Call: +12087872647 – Visit Website – View on Map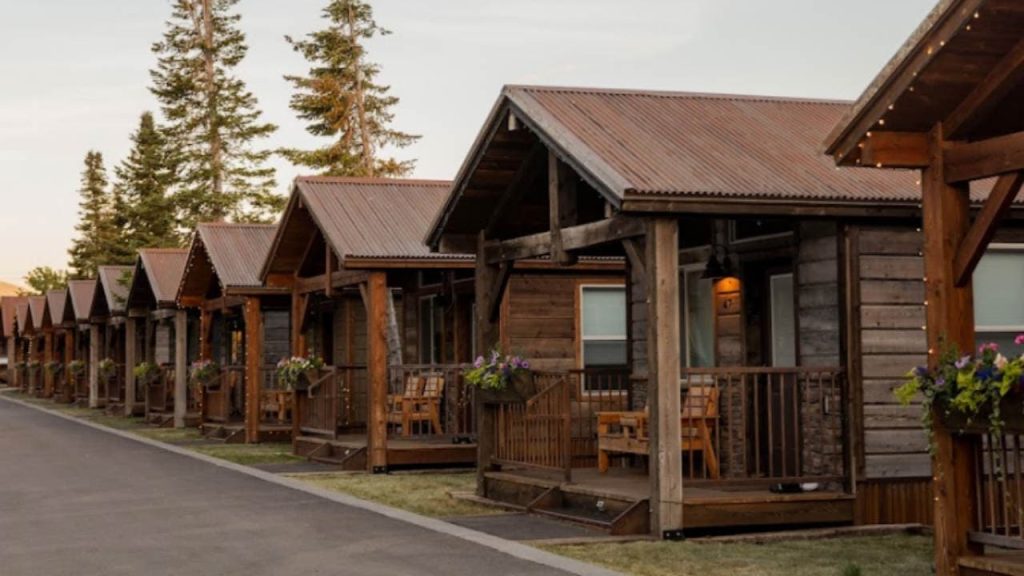 Teton Valley Resort is renowned for its casual accommodations amidst the beautiful scenery in Victor, Idaho. This resort features rustic rooms, wooden-interior villas and tents as wonderful and relaxing accommodations. If you are looking for a resort along a lake, which will connect you to nature, then Teton Valley Resort is the perfect option for you.
5. Elkins Resort
Elkins Resort offers leisure in a mix of the natural world and contemporary luxuries, situated along Priest Lake. Hidden away peacefully in the Selkirk Mountain Range and with the lovely scenic views of the lake, this resort is the perfect place for a family vacation.
6. Hill's Resort
Call: +12084432551 – Visit Website – View on Map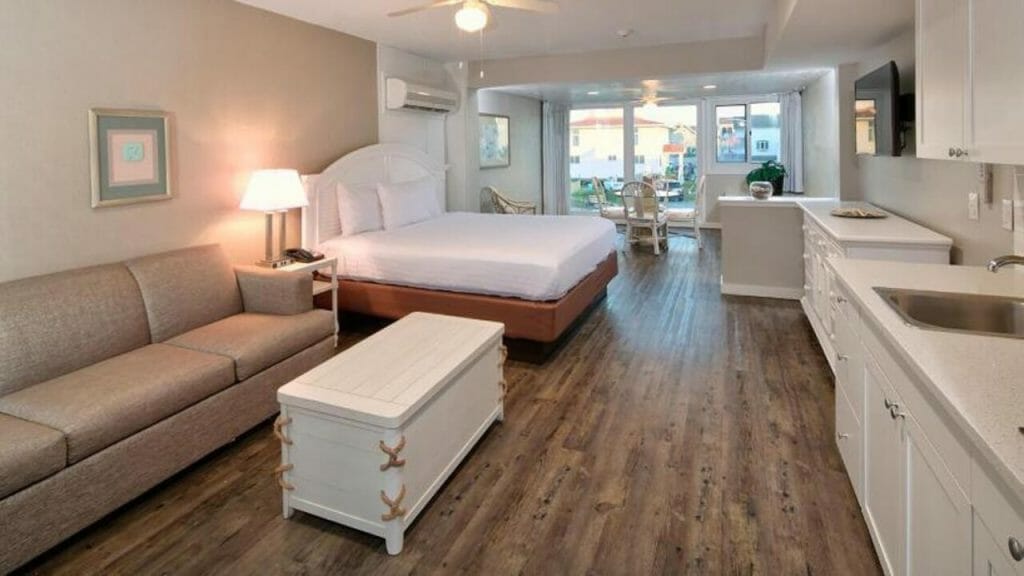 At Hill's Resort, forget all the complications, rekindle your familial bonds and unwind by the fireplace. This remote hideaway is ideal for both family vacations and business trips.
Guests can sit in the area among the massive trees that line along Priest Lake, Idaho's famous "lake without a city." The lake is renowned for its sandy shoreline and scenic views, and accessible from this resort.
These are the best ski resorts in Idaho.
7. The Ashley Inn
Call: +15419967500 – Visit Website – View on Map
The Ashley Inn is a cozy and luxurious resort located in the majestic mountain area in Central Idaho. There are fireplaces, soft bathrobes, plain TVs with cable, and free Wi-Fi in each of the 67 individually designed rooms and suites. Some of the best features of its rooms include walk-in showers, lakefront windows, UltraBath Therapy bathtubs and much more.
8. Stoneridge Resort
Call: +12084372451 – Visit Website – View on Map
Stoneridge Resort is an unpretentious condo and suites with complimentary Wi-Fi, a community center with a massive swimming pool and much more. Located in Blanchard, Stoneridge Resort also offers its guests a nearby golf course and a lake.
9. Jared's Wild Rose Ranch Resort
Jared's Wild Rose Ranch Resort is located near the amazing Island Park on the northern edge of the stunning Henry's Lake. The place is an ideal vacation spot for those who want to fish, and the lake nearby attracts many fishermen. Condos, cottages, RV sites, and campgrounds are available in this resort. Moreover, some cabins in this place even allow pets.
10. North Shore Lodge & Resort
Call: +12087743536 – Visit Website – View on Map
The Boise National Forest, where this property is perfectly situated, is home to a variety of wildlife species and sits along a beautiful lake. The animals you can view around this property include elk, deer, grouse and much more.
On top of that, popular amenities in this resort are hiking, boating, sightseeing and more. All in all, you'll discover all the conveniences of a home in the comfortable cabins of this resort.
11. The Resort at Cavanaugh's
Call: +12084432095 – Visit Website – View on Map
If you love snowboarding, then the Resort at Cavanaugh's on Priest Lake's plowed paths is the ideal destination for you. And what's more, the snowboarding services and gas are all provided by Cavanaugh Bay Resort. Accommodations in this resort include cabins and single rooms. Additionally, there is a restaurant for a relaxed dining experience and a bar.
12. The Drift Lodge
Call: +12085580152 – Visit Website – View on Map
The Drift Lodge has rustic, inexpensive cabins available for those visiting the west side of Yellowstone National Park, making it an ideal location for seasoned fisherman and nature lovers. Centrally situated amid the stunning Henrys Lake State Park, this resort is actually renowned for its fishing opportunities.
Idaho is home to incredibly luxurious and relaxing lake resorts that offer you a chance to live among the beauty of nature, while enjoying stunning amenities. The resorts mentioned in this list offer stunning lakefront views and top-class accommodations that will make sure you have a memorable experience.