With one of the highest life expectancy rates in the country and a rapidly aging population, Alaska is expected to follow many other industrialized economies in the future years. In order to ensure that every individual in Alaska had access to the best possible treatment, Alaska's hospitals built a huge hospital system.
The healthcare industry in their country is heavily influenced by technology. Innovative and long-term solutions to expanding service demand can be found in developments like smart hospitals and telehealth in this state. So, what makes them so unique?
Find out more about some of the best hospitals in Alaska and the services they provide to their residents.
1. Providence Alaska Medical Center
Call: +19075622211 – (View on Map) – (Visit Website)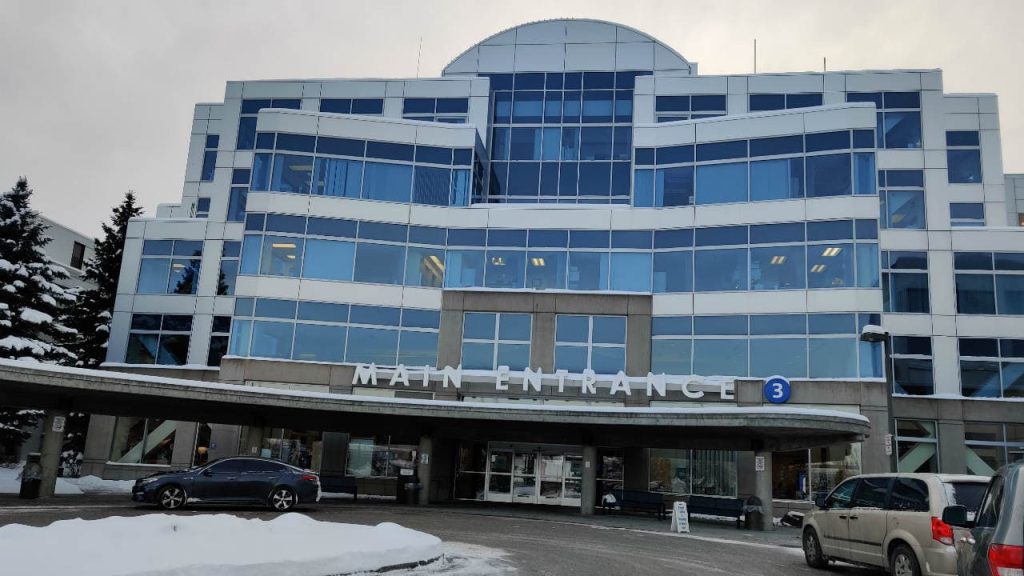 A nationally acclaimed trauma center, PAMC is known as the state's finest and biggest hospital. Because of its pioneering attitude, Providence became Alaska's foremost health care provider and set the bar for contemporary health care in the state. They provide everything from cancer treatment to pediatric care under one roof.
This service is now available to the residents of Anchorage and the surrounding area as well as Kodiak Island and Mat-Su. More than 4,000 full- and part-time people work for Providence Alaska, making it the state's largest private employer.
2. Central Peninsula General Hospital
Call: +19077144404 – (View on Map) – (Visit Website)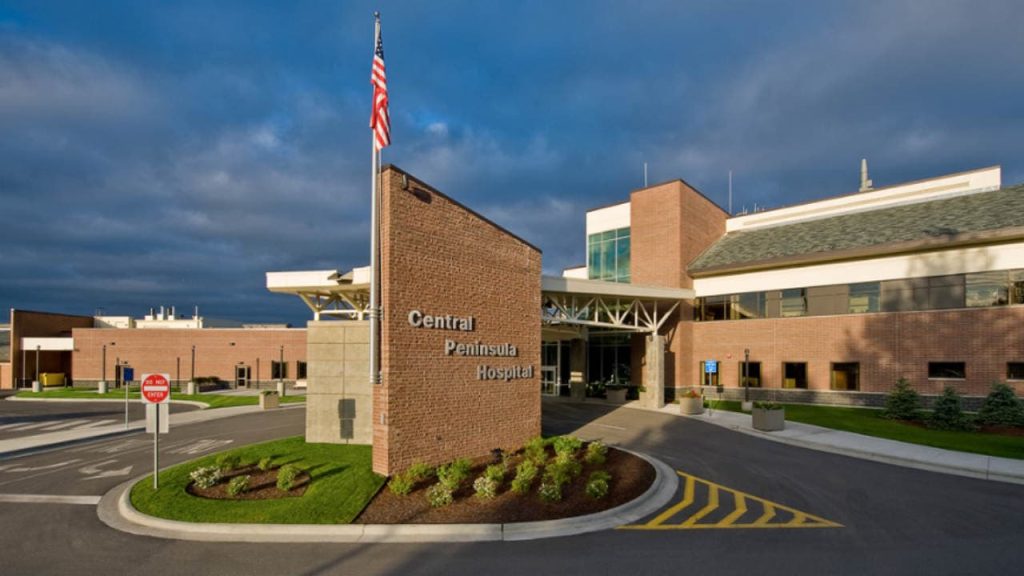 In its 49-bed capacity, CPH is a full-service hospital that tackles wellness by addressing all areas of healing – mental and emotional as well as spiritual, social, and physical – in one place. It was established in 1997 and is prepared to provide general medical and surgical sorts of medical care to its patients.
A trauma center is one of three specializations where it is nationally ranked; the others are general surgery and internal medicine. Furthermore, they collaborate with a research center dedicated to rare cases, which provides exceptional facilities as well as excellent services.
3. Mat-Su Regional Medical Center
(View on Map) – (Visit Website)
Mat-Su Regional Medical Center was the site of the birth of Sarah Palin's son Trig in 2008, when she was the governor of Alaska (and future Republican vice presidential contender). The three-story hospital includes 50 therapeutic wards, as well as eight each of critical care, rehabilitative care, and maternity beds, all of which are placed in private spaces with their own restrooms.
The 197,690 square foot (18,366 m2) three-story facility houses fifty medical / surgical beds, eight critical care beds, eight progressive care beds, and four obstetric beds. Cesarean sections are conducted in one of the operating rooms' four operating suites. A sixth surgery chamber and 52 additional conventional seats can be found on the third floor, which is yet to be completed.
You might also be interested in these nursing schools in Alaska.
4. Fairbanks Memorial Hospital
Call: +19074528181 – (View on Map) – (Visit Website)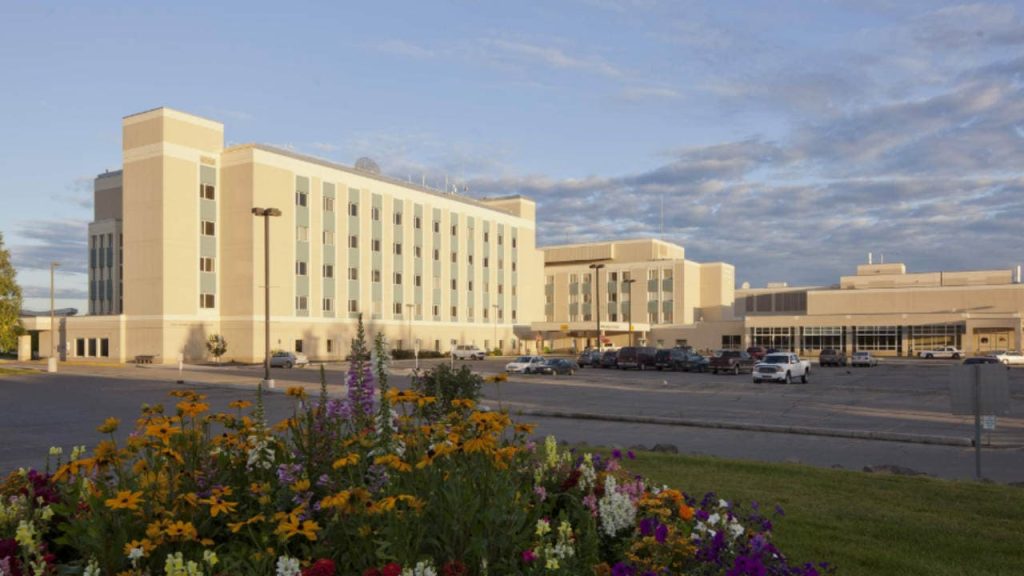 The Fairbanks Memorial Hospital (FMH) is owned by the community and operated by Banner Health, a not-for-profit health care organization. The Mountain-Pacific Quality Health Care Achievement Award has been given to the hospital numerous times.
It is their mission to provide comprehensive medical care to everyone who enters our doors as a patient, regardless of their ability to pay. They have over 120 competent doctors on staff, the majority of whom are board-certified or board-eligible, all of whom are staffed by highly trained nurses.
Harvard, Duke, Columbia, Georgetown, and Johns Hopkins, to name a few of the medical schools attended by many of their professionals.
5. Alaska Native Medical Center
Call: +19075632662 – (View on Map) – (Visit Website)
The American Nursing Medical Center (ANMC) recently won its third Magnet re-designation for nursing excellence. This distinguished title is held by only 7% of the nation's hospitals, making it extremely rare.
At this medical center, you'll find a 173-bed inpatient facility as well as a wide selection of specialty clinics, routine healthcare facilities, and diagnostic and treatment facilities. There is also a Category II infant trauma center in the ANMC building, making it the first of its kind in the state of Alaska.
Collaborative efforts between the hospitals and regional healthcare centers throughout the state enable the hospital to deliver a comprehensive array of health care and related services.
6. Alaska Regional Hospital
Call: +19072761131 – (View on Map) – (Visit Website)
This one is the only non-military hospitals in Alaska that have their own landing strips, and Alaska Regional services the entire state. The Joint Commission, the nation's top healthcare monitoring agency, has continuously awarded the hospital its highest level of accreditation.
It now boasts a number of facilities, including an emergency room, a pediatrics unit, and plans for a trauma center. This medical center may provide surgical, intensive, subacute, and long-term care to all patients.
Their pediatrics and other disciplines have been recognized as among the best in the region by peers and the public. At this facility, children and their parents have access to expert diagnostics and increased support.
7. Bartlett Regional Hospital
(View on Map) – (Visit Website)
Juneau, Alaska's Bartlett Regional Hospital (BRH) is a small, local facility. There is only one hospital in Juneau and only one emergency department at BRH. Rainforest Recovery Center, a drug and alcohol treatment facility offering inpatient and outpatient options near BRH, is also managed by BRH.
At Bartlett Regional Hospital's Rainforest Recovery Center, there are an additional 16 permanent addiction treatment facilities. Northern Southeast Alaska is home to the hospital, which serves a region spanning 15,000 square miles. Also, their service zone is home to around 55,000 people, with many of these regions inaccessible by road.
8. Yukon Kuskokwim Delta Reg Hospital
Call: +19075436395 – (View on Map) – (Visit Website)
This smaller hospital provides care to 58 indigenous settlements in the surrounding area. They emphasize holistic healthcare and incorporate elements of tribal culture and modern medicine. As the principal healthcare institution for the territory, the Yukon-Kuskokwim Delta Regional Hospital is located in Bethel.
In addition to providing outpatient family medical and pediatric care, they also provide obstetrics and women's health care as well as pharmacy, laboratory and diagnostic imaging (or x-ray) services and are accredited by the Joint Commission. However, the institution is equipped with a single emergency room, a Level 4 Trauma Center, and limited surgical capabilities.
9. Peace Health Ketchikan Medical Center
Call: +19072255171 – (View on Map) – (Visit Website)
The Sisters of St. Joseph of Peace run this critically ill not-for-profit critical access hospital, which has won numerous awards. They prioritize the patient's overall well-being and provide hospitable care as part of their family-centered care.
Their well-trained personnel and physicians uphold the highest standards. At the moment, they are adapting innovative healthcare approaches and making strenuous efforts to improve the state's quality of healthcare.
10. Bassett Army Community Hospital
Call: +19073615172 – (View on Map) – (Visit Website)
Fort Wainwright, Alaska, is home to the Bassett Army Community Hospital (it is the only Army hospital in Alaska). Fort Wainwright is located 120 miles south of the Arctic Circle in central Alaska.
A total of 21 beds make up Bassett Hospital, which is the primary medical facility for service members, their families, and retirees. Moreover, military facilities in Alaska are supplemented by a wide range of civilian medical facilities and professionals.
11. Alaska Native Medical Center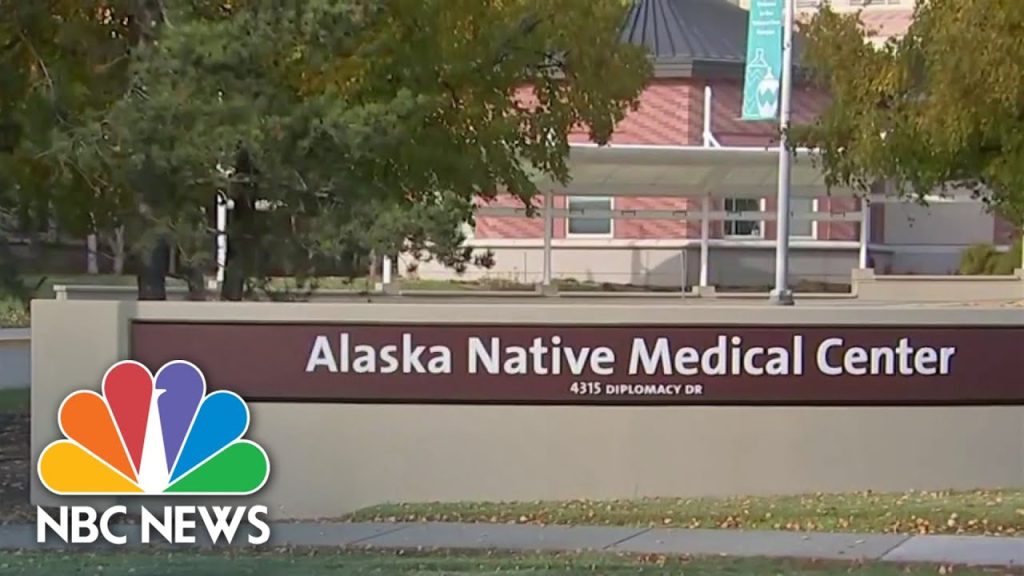 The Alaska Native Medical Institution is a health center in Anchorage, Alaska, United States, that operates on a not-for-profit basis and provides medical services to a total population of 158,000 Alaska Natives and other Native Americans living in the state of Alaska. It is the Indian Health Service's referral hospital for both secondary and tertiary care in the Alaska region, and it also treats patients directly.
12. Norton Sound Regional Hospital
Norton Sound Health Corporation (NSHC) is a tribally owned and operated, independent, not-for profit health care organization, founded in 1970 to meet the health care needs of the Inupiat, Siberian Yup'ik and Yu'pik people of the Bering Strait region. NSHC is governed by a 22-member board of directors that represents all communities and areas of the Bering Strait region, a 44,000 square-mile section of northwestern Alaska.
Alaska has one of the best medical treatment facilities in the United States. And, hospitals are a critical component of the state of Alaska's medical system. So, the state of Alaska commits a significant percentage of its budget to improving its residents' healthcare.