The United States is one of the largest countries in the world in terms of both population and area. So, it is not surprising that the US is home to some of the largest home building firms in the world.
Every year, these companies build thousands of homes and earn millions of dollars in revenue. The styles of homes built by American home building companies include Luxury/Custom, Single-Family, Move Up, Condos and many more.
So, the largest homebuilders in the US are mentioned below.
1. D.R. Horton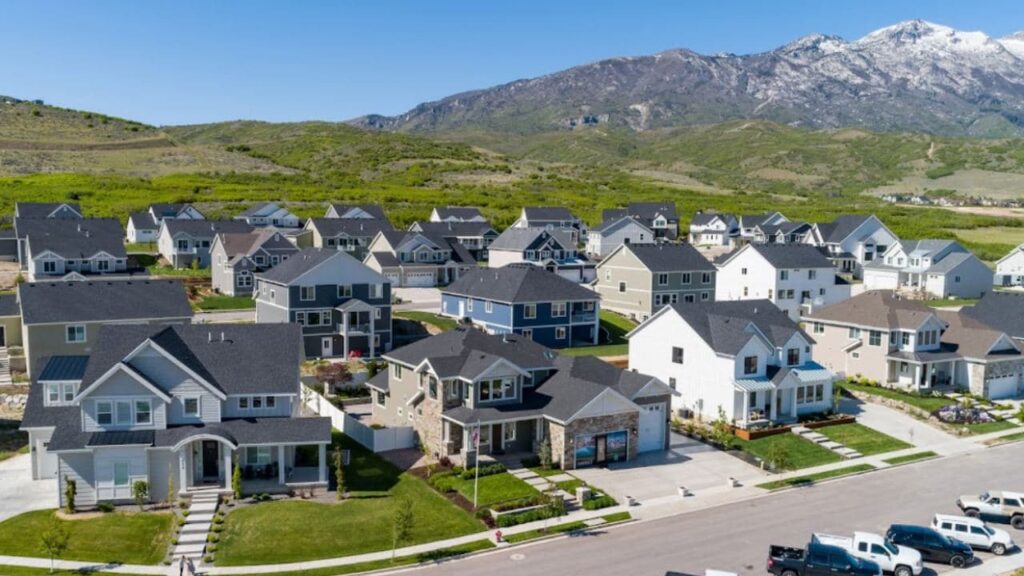 D.R. Horton is the largest homebuilder in USA with 71,292 closings last year, an increase of more than 12,000 from the previous year.
Moreover, this firm made a revenue of over $21.5 million, around 4 million more from its previous year's revenue. Operating for over 35 years, D.R. Horton has built some of the finest homes in the US over the years.
2. Lennar Corp.
Second on the list of the largest homebuilders in America is Lennar Corp., with around 53,376 closings in the year of 2020.
This was an increase of around 2,000 from the previous year, not that much to be honest. Which only goes to the stability Lennar Corp. has established at the top of American home building.
3. PulteGroup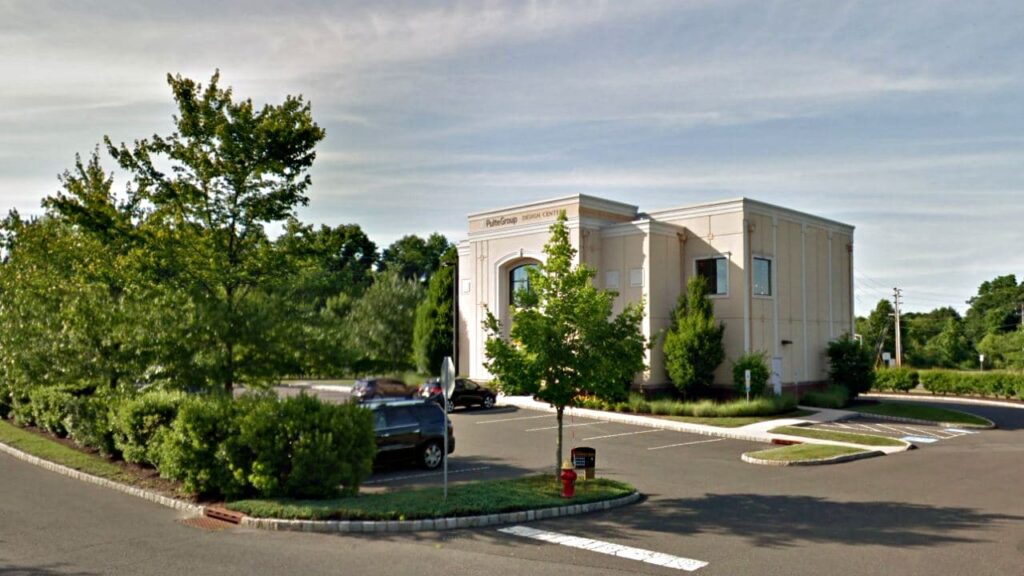 With over 24,000 closings last year, PulteGroup is one of the best homebuilders in the US. In 2020, PulteGroup made a revenue of around $10 million, which is almost the same as the previous year.
Amazingly, PulteGroup has been providing world-class home building services for the last 60 years.
You might also like to read about US property tax by states.
4. NVR Inc.
NVR, a renowned home building firm, is also one of America's biggest homebuilders and offers an array of home services. Last year, NVR had 19,766 closings, which is almost the same as the year before.
Additionally, NVR earned revenue of over $7.3 million in the year of 2020. Alongside homebuilding, NVR also offers home financing services that include NVR Settlement Services.
5. Taylor Morrison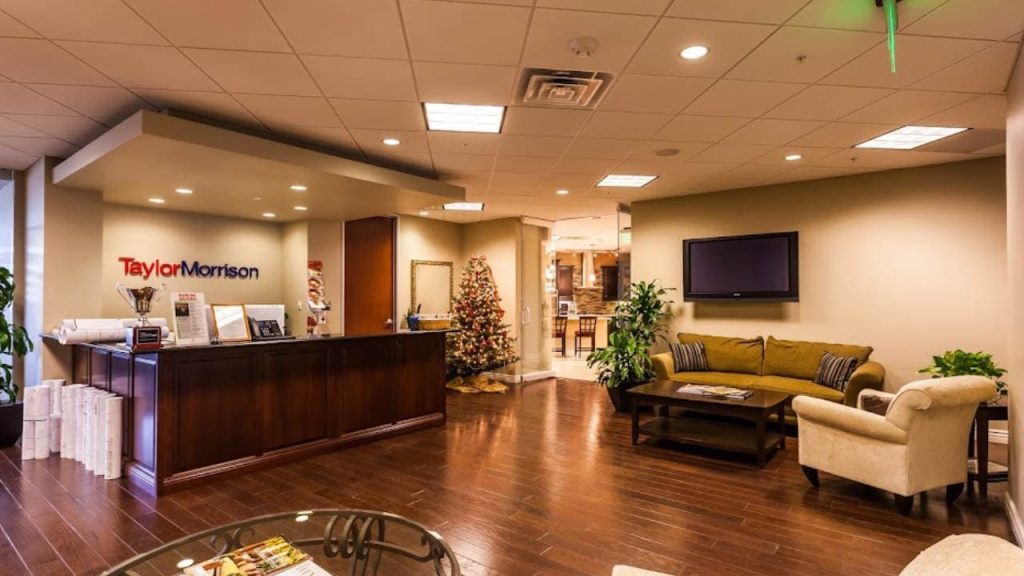 Taylor Morrison is a home building firm that is famed for its imaginative and beautiful homebuilding styles. In 2020, it recorded closings of 12,524, which is an impressive increase from its 2019's closings of 9,964.
Moreover, Taylor Morrison also increased its revenue last year by over $1.5 million to over $6 million.
6. Meritage Homes Corp.
Named as ENERGY STAR partner of the year, Meritage Homes Corp. is a famous American-based homebuilding firm that has won numerous awards.
Known for its beautifully designed houses, Meritage Homes Corp. had closings of over 11,800 in the year of 2020, an increase of more than 2,000.
Check out these cities with highest homeless rate in the US.
7. KB Home
KB Home has been operating in the country for over 60 years and has an amazing reputation in the homebuilding industry.
With over 10,000 closings, KB Home is ranked as one of the top five homebuilders in the United States. Furthermore, this firm earned an annual revenue of over $4 million last year.
8. Clayton Properties Group
One of the biggest climbers on this list is Clayton Properties Group. Last year, Clayton's closings increased by over 2,000 from 2019, which took its annual closings for 2020 to 9,475. Furthermore, Clayton Properties Group also saw a sharp increase in its annual revenue, which is around $3 million in 2020.
9. Century Communities
Century Communities is one of the biggest national homebuilders in the country with an annual revenue of $3 million.
Additionally, Century Communities had 9,453 closings last year, earning it a place on the top 10 national homebuilders of America list. This Colorado-based firm operates in 17 states across the country.
10. LGI Homes
Renowned for its family homes, LGI Homes operates in regions that include the Northeast, South and Midwest. In 2020, LGI Homes had over 9,000 closings, which helped it maintain its 10th spot on this list, just like last year.
Established in 2003, LGI Homes is relatively new to the industry but is already one of the fastest developing homebuilders in the US.
11. Toll Brothers
Well-known for its luxury and custom designed homes, Toll Brothers is a Fortune 600 homebuilding firm. Established in 1967, this firm has won many awards for its famous home designs. In 2020, Toll Brothers recorded well over 8,000 closings, which is actually a decrease from its closing numbers of 2019.
12. M.D.C. Holdings
M.D.C. Holdings, operating in the southern and western regions of the country, M.D.C. Holdings is known for making excellent family homes. In 2020, M.D.C.
Holdings recorded over 8,000 closings, which is a substantial increase from the previous year. Moreover, M.D.C. Holdings earned a revenue of $3.75 million, one of the highest in the country last year.
13. M/I Homes
One of the bestsellers of family homes in the United States, M/I Homes has sold over 113,000 homes across the country.
M/I Homes had closings of over 7,700, a slight increase from the previous year, which shows its continuous growth. Furthermore, in the year of 2020, M/I Homes earned around $3 million as its annual revenue.
14. Hovnanian Enterprises
Hovnanian Enterprises, a real estate company, offers a wide variety of home designs and services. In 2020, Hovnanian Enterprises had closings of 6,414 and earned a revenue of around $2.6 million.
Over 50 years of experience in the industry, Hovnanian Enterprises has built thousands of incredible homes.
15. Ashton Woods Homes
Despite being the last entry on our list, Ashton Woods Homes is one of the fastest growing homebuilders in the United States.
In 2020, Ashton Woods Homes had around 6,000 closings and is known for building various kinds of homes, including condos. Furthermore, the annual revenue of Ashton Woods Homes last year was around $2 million.
16. Tri Pointe Homes, Inc.
Tri Pointe Homes, Inc., trading under the ticker symbol "TPH," is a prominent homebuilder that operates under a variety of brand names, including Pardee Homes, Maracay, Quadrant Homes, Winchester Homes1, and Trendmaker Homes. In 2021, Tri Pointe Homes, Inc. brought the closing on approximately 6,200 properties, resulting in a gross income of almost $4 billion.
17. Dream Finders Homes, Inc.
The home construction company known as Dream Finders Homes, Inc. was established in 2008 and has its headquarters in Jacksonville, Florida. In 2017, the business was successful in selling 4,874 homes and keeps an asset-light business model for home building. The Corporation of Dream Finders Homes, Inc.
18. David Weekley Homes
David Weekley Homes is one of the major home builders in the United States that is still privately held. David Weekley Homes, which began operations in 1976, completed the sale of 5,619 homes in 2017. As a direct consequence of this, David Weekley Homes achieved a total gross revenue of about $2.8 billion in the year 2021.
Homebuilders like D.R. Horton and Lennar Corp. have been leading the way in home building across the United States for years now. No other company on this list can get anywhere the numbers produced by these two companies. But, companies like Clayton, NVR and PulteGroup are also growing rapidly in popularity.