Do you know Iowa is the 32nd-most populated state in the United States, but the 12th-largest in terms of area? Well, this stunning stat highlights the calm, peaceful nature of living in Iowa. Despite having just over 3 million people, it is the 12th-largest state in the United States in terms of covering area.
Which is why, the state is also home to some of the largest cities in the country. The majority of these cities are large metropolitan cities that are growing at a rapid pace.
The biggest cities in Iowa based on area are listed.
1. Des Moines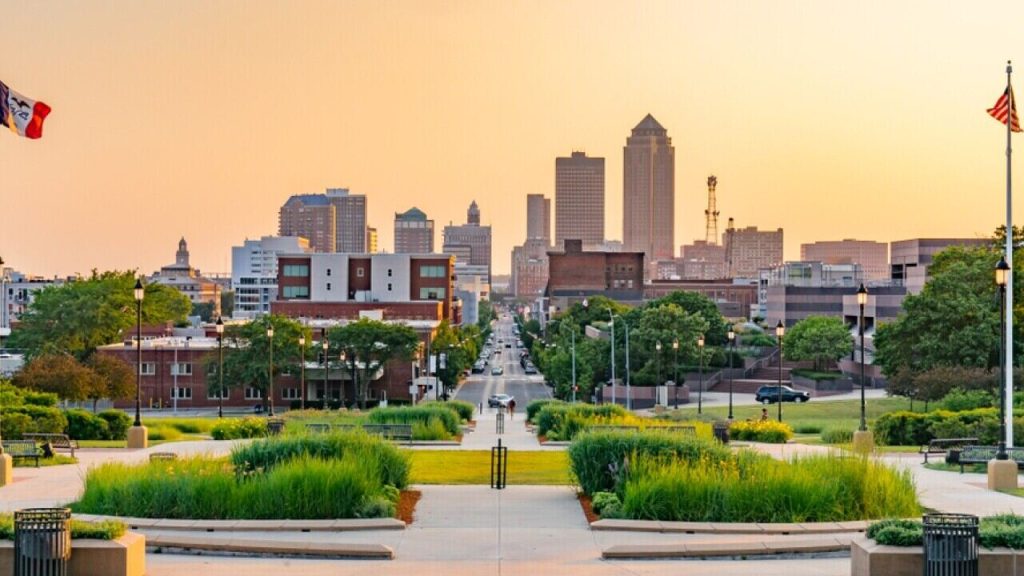 Des Moines, the capital of Iowa, is also the biggest city in the state based on area. Encompassing an area of 213.9 sq.km., the city is easily the largest in the state in terms of land, and is also the biggest city in Iowa in terms of population. Des Moines is home to over 215,000 people, all of whom enjoy the features and conveniences of living in a large metropolitan area.
2. Cedar Rapids
Comprising an area of 186.7 sq.km., Cedar Rapids is one of the largest cities in Iowa both in terms of population and area. This city, which is situated along the Cedar River, serves as the county seat of Linn County. Being a massive financial powerhouse in Iowa, Cedar Rapids is home to a number of businesses in the grain processing, aircraft, and medical care industries.
3. Davenport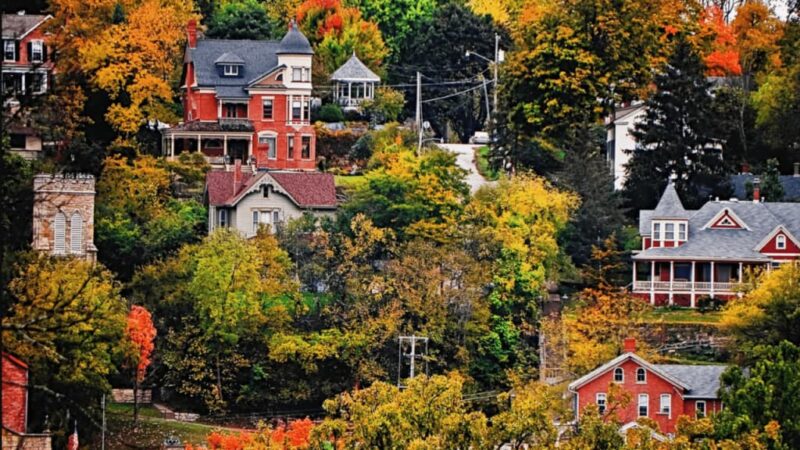 Davenport is the third-largest city in Iowa both in terms of population and area, and situated along the Mississippi River. The Figge Art Museum, one of Davenport's biggest tourist attractions, has a collection of artworks from the fifteenth century. The River Music Experience performance center, and the imposing Skybridge, which offers glimpses of the river via its glass interior, are also close by attractions. Its area is 170.7 sq.km.
Check out this list of the cheapest cities to live in Iowa.
4. Waterloo
Waterloo is a massive 164-sq.km. city that is situated in central Iowa. In addition, it serves as Black Hawk County's county seat, and is home to the famous Waterloo Center for the Arts, a highly decorated local art gallery. The city is home to many other museums and recreational centers.
5. Sioux City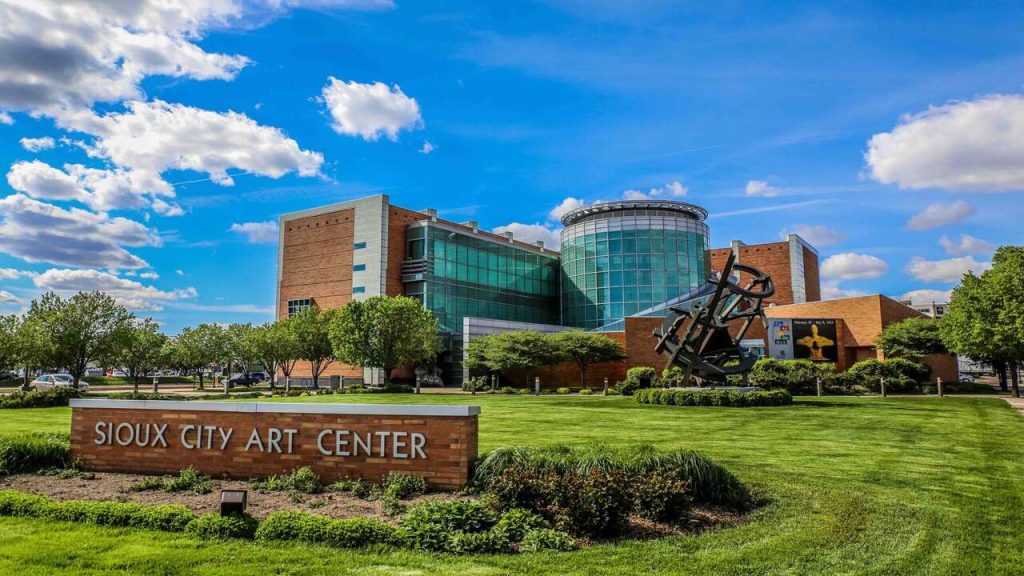 Sioux City comprises an area of 154.4 sq.km. and is located on the northern side of Iowa. Upper Midwestern art is displayed and exhibited at the Sioux City Art Center, the most well-known art gallery in the city. In the vicinity, the Sioux City Public Museum features historical exhibits, including a practical model of a fossil excavation site.
6. West Des Moines
As its name indicates, West Des Moines is a suburban city located on the western edge of Des Moines. West Des Moines has become one of the greatest places to live in Iowa thanks to a good selection of nightlife options, affordable housing, and a secure atmosphere. The population of the city is over 61,000, and a total area of 124.9 sq.km.
These are the best cities to live in Iowa.
7. Council Bluffs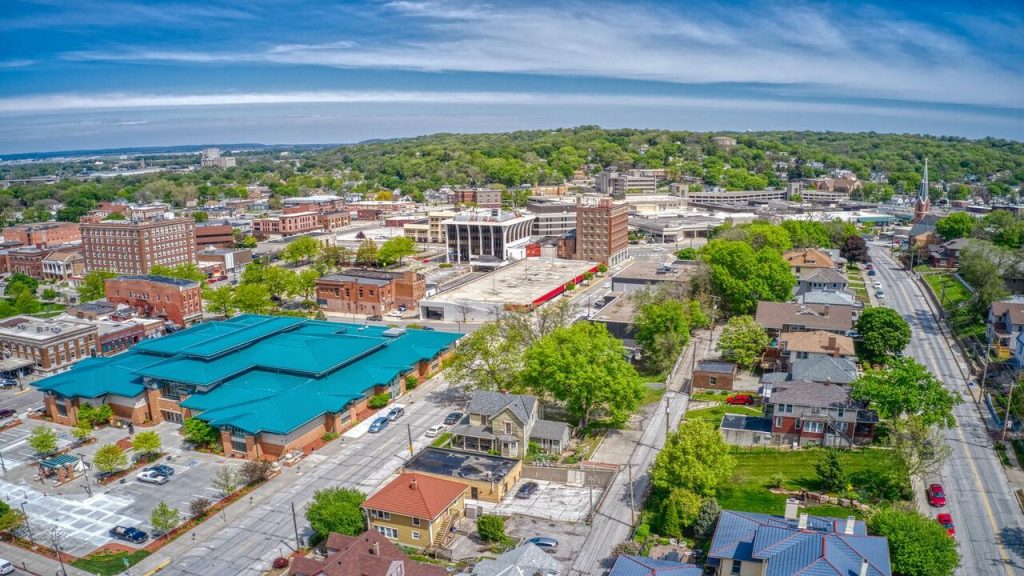 With 62,261 residents, Council Bluffs, originally known as Kanesville, is the most populated city in Southwestern Iowa. Along with being the county seat for Pottawattamie County, it has the seventh-highest population in Iowa and consists of the 7th-most area, with 118.3 sq.km. The city lies on the Missouri River.
8. Dubuque
Dubuque is a city along the Mississippi River in Iowa that spans across 80.87 sq.km. of land. The National Mississippi River Museum and Aquarium investigates the river's surroundings and its inhabitants, and is the biggest attraction in the city. Dubuque also has botanical gardens and natural recreational areas.
9. Ankeny
Ankeny is famous all across Iowa for being a pioneer in coal production. The city has a record of producing over 100,000 tons of coal in 1914, one of the highest in the state at that time. Moreover, this city is home to a sizable population of 64,744, and spans across 78.92 sq.km. of land.
10. Cedar Falls
Cedars Falls, consisting of 78.44 sq.km. of area, this city is home to over 40,000 residents. It is the second-biggest city in Black Hawk County and is home to one of Iowa's best public universities, the University of Northern Iowa. The city was renamed from Sturgis Falls to Cedar Falls in reference to the Cedar River, which is situated along the city.
11. Mason City
Mason City is the county seat of Cerro Gordo County, and is home to a declining population of around 27,000. Despite being home to a modest population, Mason City has a total area of 72.92 sq.km. The city is famous for its musical heritage, and attracts music enthusiasts every year.
12. Iowa City
Due to its name, Iowa City is frequently mistaken for the state's capital. It boasts 71,800 residents along with an area of 67.83 sq.km., and is a thriving, well-known city. When it comes to racial diversity and socioeconomic class, Iowa City's population is fairly diverse.
13. Bettendorf
Few places in Iowa present a breathtaking aerial vista comparable to what Bettendorf does. It is a beautiful suburb at the Illinois-Iowa border with affluent people. Its population is made up of 21% of children, which makes it one of Iowa's youngest cities. Additionally, this city spans across a massive area of 58.09 sq.km.
14. Urbandale
With a total area of 56.83 sq.km., Urbandale is a city in Iowa that is spread across Polk County and Dallas County. The city has a population of 43,879, most of whom enjoy great standards of living. It is also one of Iowa's natural gems, as the city consists of 36 miles of bike trails that offer awe-inspiring views of the natural surroundings.
15. Ames
The Iowa State University of Science and Technology, which is located in Ames, is the core foundation of this stunning city's cultural scene, history and economy. Over 36,000 students are currently studying in this university, which is around half of the population of Ames.
16. Fort Madison
A reasonably priced settlement on the Mississippi River is Fort Madison, with a median home price of $99,000, making it the cheapest on our list. People can travel to this place that bears the city's name to experience life as soldiers deployed at the iconic Old Fort Madison.
One very interesting observation that can be pointed out from this list is the fact that, the top three biggest cities in Iowa in terms of area are also the biggest cities in Iowa in terms of population as well. In fact, this pattern can be noticed among other cities in Iowa as well, highlighting a potential correlation between high population and large cities in the state.