If your definition of camping includes waking up to the sound of birds chirping in a forest, desert, or along a lake or stream, Arizona has everything you need. Camping in the desert, around a campfire under ponderosa pines, or even relaxing by a lake with a fishing line are all possibilities in this area.
Simply put, there is something for everyone in Arizona when it comes to camping. If you're looking for a quick getaway, some of these campgrounds are less than an hour away from the nearest major city. Actually, all of us could use a quick jaunt into nature occasionally.
Prepare for a night under the stars by perusing this list of the best campgrounds in Arizona.
1. Lee's Ferry Campground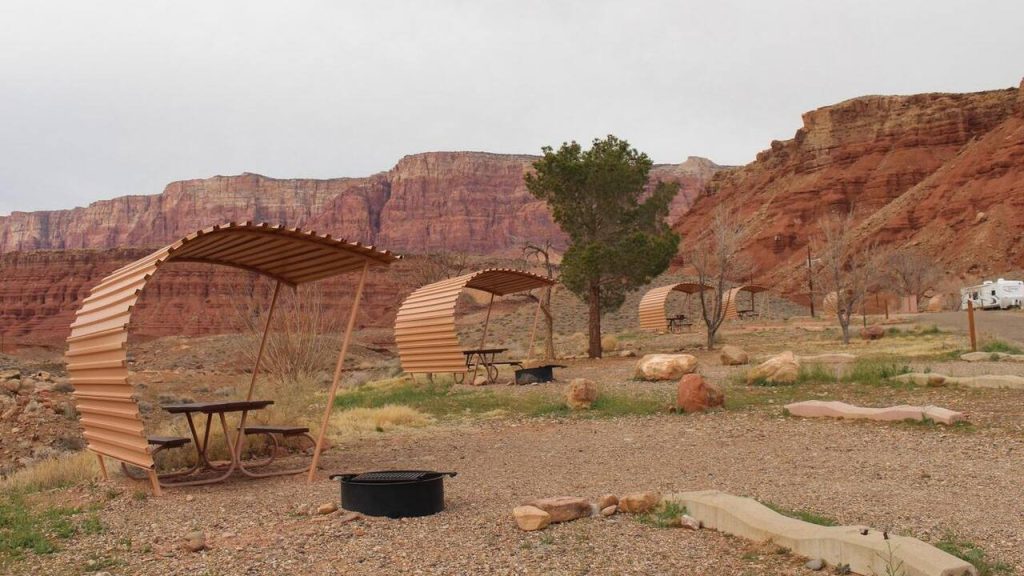 Lee's Ferry Campground is an excellent location for hikers and history buffs since it is just a short distance from the Grand Canyon. The neighborhood has a number of lovely historical landmarks, but the main attraction is the proximity to the Colorado River. You can actually drive right up to the river here in Glen Canyon, and that's a pretty unique feature.
At Lee's Ferry, visitors can also enjoy the red-orange cliff rocks and the old structures nearby. This campground is a popular starting point for multi-day hikes into the Grand Canyon, and it's easy to see why. Both tent and RV sites are available at the Lee's Ferry campsite, and flush toilets are also available.
2. Lost Dutchman State Park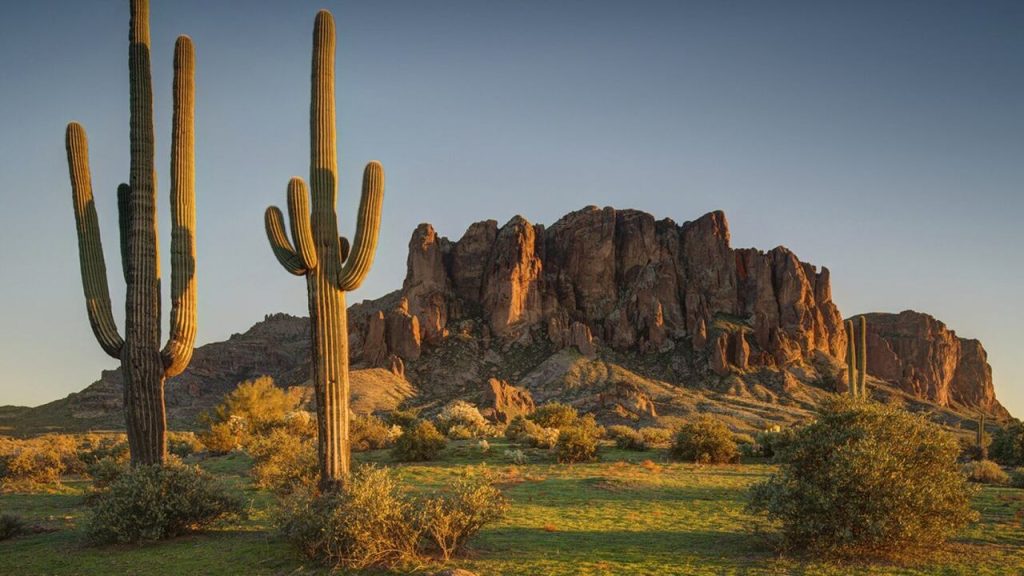 There is a state park called Lost Dutchman right in the middle of Phoenix, and it's only about 40 miles from the Superstition Mountains. Each of the campsites in the park has its own picnic table, barbecue grill, and fire pit, and 68 of them also have access to electricity and running water. A few of the overflow campsites may feel a little cramped, but otherwise, the campgrounds are quite spacious.
Lost Dutchman State Park is a fantastic destination for a family camping trip thanks to its abundance of exciting activities. Several paths lead into the Superstition Wilderness from the campground. If you're in the market for a low-key, scenic hike that doesn't need much in the way of ascent, the Treasure Loop trail is a great choice.
To reach the Flatiron top, however, many hikers take the well-known Siphon Draw trail, which is a wonderful alternative for those looking for a more challenging climb. When you reach the peak, the view is well worth the effort of getting there.
3. Organ Pipe Cactus National Monument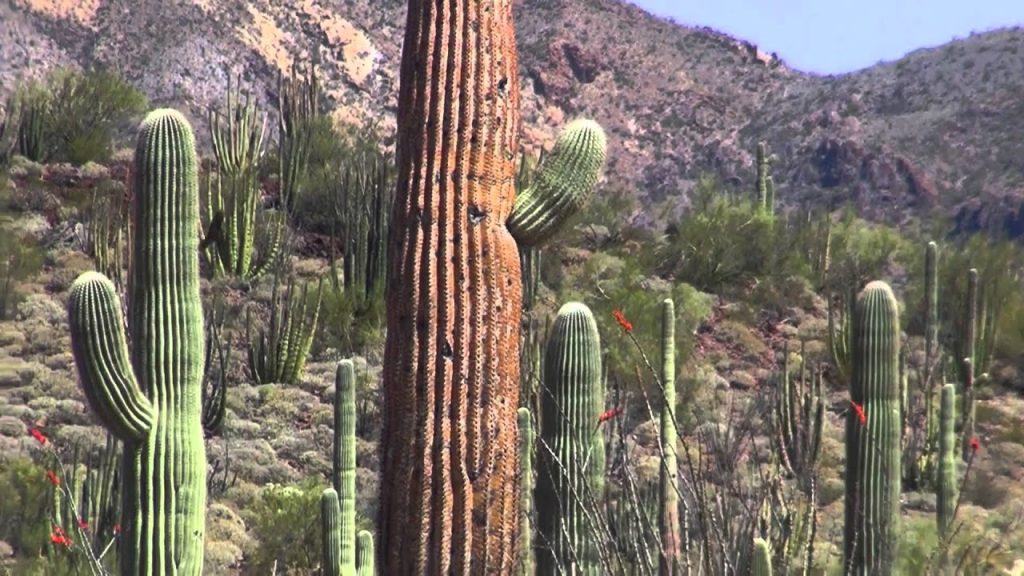 In the far south of Arizona, near the Mexico border, Organ Pipe Cactus National Monument is an often overlooked gem. For anyone looking to get away and camp out under a star-filled sky in the desert, this is the place to come.
The organ pipe cactus are an interesting sight that you only see in this area of the state. Mountains, saguaros, organ pipe cactus, and what can only be described as a green desert, make this an outstanding area of natural beauty. Organ Pipe National Monument is also home to one of the best hikes in Arizona. Besides, it's easy to entertain yourself in this park.
There are 208 sites that are divided up into an area for RVs and a separate generator-free area for tents. Moreover, the campground is surrounded by lush desert and views of the mountains. Due to its remote location, the campground rarely fills up, even on weekends.
Have a wonderful day with your family and friends in these amusement parks in Arizona.
4. Arizona Oasis RV Resort
Set on the Colorado River in Ehrenberg, just across the border from California, Arizona Oasis RV Resort is a perfect getaway for families, groups of friends, and couples who wish to escape the busyness of the city.
It features both RV sites and deluxe cabin rentals. Also, guests have access to more than 1,000 feet of the Colorado River beach, boat launch, dog park, and heated pool and spa.
5. Cave Springs Campground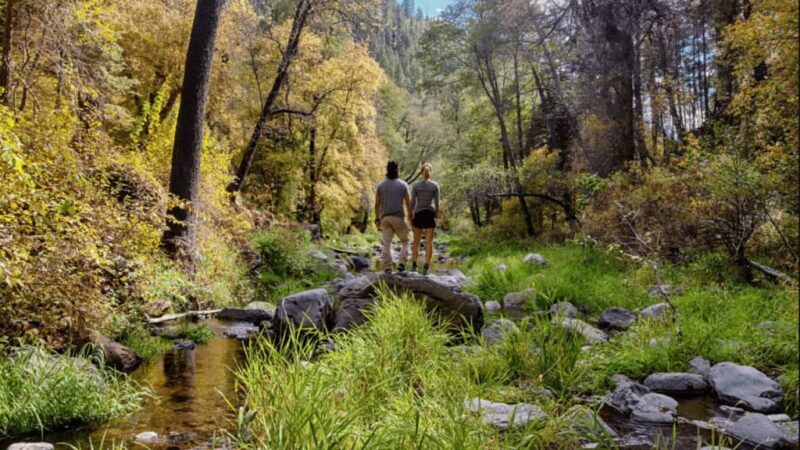 Cave Springs Campground is located in the Coconino National Forest and just a short drive from Slide Rock State Park. Nearby, Oak Creek offers great fishing for trout, as well as a lovely spot to cool off in the summer with a swim. The scenic surroundings make this campground one of Coconino National Forest's most popular spots.
The campsites are located in a shady strand of ponderosa pines in the upper reaches of the canyon, where there are spaces for tents and RVs. Many sites are actually on the banks of Oak Creek, a wonderful place to pitch your tent and unzip in the morning to the sound of the bubbling stream. There are no electric hookups, but potable water, campfire rings, and a general store are all available in the vicinity.
6. Kaibab Camper Village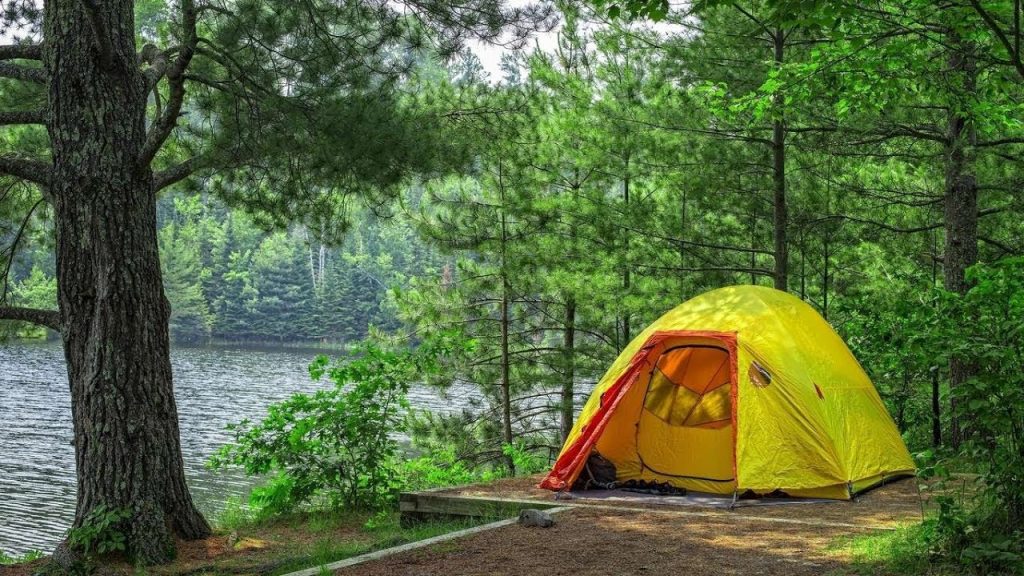 Located right on the north rim of the Grand Canyon, the campsites all sit in a shaded pine grove in the beautiful Kaibab National Forest, close to Jacob Lake. The area has plenty of scenic hiking and nature trails, including those for horseback riding. You could even take a tour of the area, or hop on a shuttle bus down to the Grand Canyon.
Kaibab Camper Village is the only campground on the north rim that offers full hookups for RVs and can accommodate even 40 foot big rigs. Toilets, fire rings, picnic tables, and showers are available onsite, as well as laundry and a camp store. This is one of the best-equipped RV campgrounds we've seen, and the overall amazing views make this one of the best camping spots in Arizona.
If you love hiking as well, you will find it necessary to know about the hiking trails in Arizona.
7. Lake Powell, Glen Canyon National Recreation Area
One of the more unique camping options in Arizona can be found along the shores of Lake Powell, just north of Page, in Glen Canyon National Recreation Area.
The camping area is large, so there is plenty of room for you to pick a spot. Camping is free here but there is a fee for entering the park. You can pitch your tent or park your RV along the shoreline of beautiful Lake Powell.
Camping here is ideal if you own a boat, canoe, or personal watercraft, as you can park it right near your campsite.
8. Gilbert Ray Campground
Gilbert Ray Campground in Tucson Mountain Park is another extraordinary campground that gives you the feeling of wilderness camping even though you're just 15 minutes from the main attractions of Tucson.
Set among saguaros and prickly pear cactus, this campground has 130 well-spaced sites with electricity and water. Moreover, the campground is set far from any roadways which makes the place more quiet and scenic.
9. Wahweap RV & Campground
Wahweap RV & Campground is all about the views! You can spend days exploring Lake Powell, the marinas, the beach, hiking, going on a boat trip or even kayaking.
Located at Wahweap Marina, just about ¼ mile from the shore of Lake Powell, this campground is an authentic water playground. Depending on how adventurous you are feeling, you can choose from going on a trip on a powerboat or getting a kayak if you are feeling sportier.
Moreover, the restaurants and other amenities are at the entrance of the park, so you should either drive or walk because they are a bit far away from the RV park.
10. Lockett Meadow
Located in the Coconino National Forest, this campground offers stunning lake and mountain views. For those looking for an authentic mountain camping experience, we recommend Lockett Meadow near Flagstaff. It's primitive camping only, but the stunning views of untouched natural areas make it worth the trip.
Sights of the San Francisco Peaks are just waiting to be enjoyed, and campers can enjoy miles of wilderness trails which wind through the cool aspen trees.
The facilities at Lockett Meadow include vault toilets, picnic tables, and fire rings. There's no drinking water, so you'll have to pack it in. The undamaged nature of this area and the scenic views that visitors can enjoy make it one of the best camping spots in Arizona, certainly for those searching for a quiet, back-to-nature getaway.
11. Mogollon Campground
Just by a ponderosa pine forest outside the Woods Canyon Recreation Area, Mogollon campground offers some of the best views in Arizona. It's one of the closest camping areas to the Mogollon Rim, where campers can enjoy incredible views of the canyon. A short drive away, Woods Canyon Lake offers additional recreation in the form of trout fishing and more scenic hiking trails.
Tent campers and RVs are welcome at Mogollon Rim campground, where drinking water and toilets are available. Each campsite has a fire ring and picnic table, perfect for chilling out in the evening after a busy day of hiking and fishing. Boat and kayak rentals are also available a short drive away for some fun on the lake.
12. Lake Havasu State Park
While beaches probably aren't what you picture when you think of camping in Arizona, it's what you can expect if you decide to camp at Lake Havasu.
The campground at Lake Havasu State Park offers campsites set among small trees right in front of a beautiful stretch of soft-sand beach. Moreover, the views out over the stunning blue waters of the lake to the barren hills in the distance are spectacular.
13. Grand Canyon National Park
One of Arizona's most iconic natural wonders is The Grand Canyon, a 277-mile-long, 18-mile wide canyon that surpasses all beauty and wonder. By camping at the Canyon you can avoid daily crowds, and it will give you firsthand access to the amazing views that surround you.
There is nothing in this world quite as enjoyable as waking up to the amazing Grand Canyon sunrise or falling asleep before the sunset. You'll find numerous free and paid campgrounds along the south and north rims of the canyon, although the north rim is closed from November 1 – May 14 of each year.
14. Palm Creek Resort & Residences
Palm Creek Resort & Residences is a vibrant 55+ community in Casa Grande. It is built around an 18-hole golf course and features three pools, pickleball, softball, tennis, lawn bowling, and other activities. There are also two premium on-site eateries if you become hungry.
The resort provides RV camping as well as vacation rentals. Back-in RV sites with full hookups, a padded patio, cable TV, and Wi-Fi are available. Vacation rentals, on the other hand, are completely furnished and include all the comforts of a house.
15. Car Camp at the Mogollon Rim
One of Arizona's best kept secrets, Mogollon Rim offers incredible, expansive views of Arizona's Coconino National Forest. This camp spot is just 2.5 hour drive from Phoenix. The Mogollon Rim is part of the Colorado Plateau in eastern Arizona above Payson. The rim stretches across the Coconino National Forest and in some parts drops off nearly 2,000 ft. This area is ideal for over-night car-camping.
The expansive vistas above thousands of acres of national forest land make this a great place for hiking and exploring during the day, but the sunset followed by the star-gazing is the best part of this place. There are dozens of campsites throughout the area – some require reservations, some are first come, first served.
In general, campgrounds in Arizona are well-maintained and conveniently located for travelers who wish to explore the best of the state's natural attractions.