Walking across Arizona's diverse area is a wonderful way to get to know the state. Based on where your adventure takes you, you may be able to walk past saguaros in the desert or ponderosa pines in the mountains on your trip.
With historic rock dwellings, cascading waterfalls, and wildlife-rich oasis thrown in for good measure, there is something for everyone, from the family out for a leisurely walk to the serious backcountry adventurer.
There is where you find hiking trails. Are you planning to go hiking in Arizona? Here is a list of the top hiking trails in Arizona!
1. Horseshoe Bend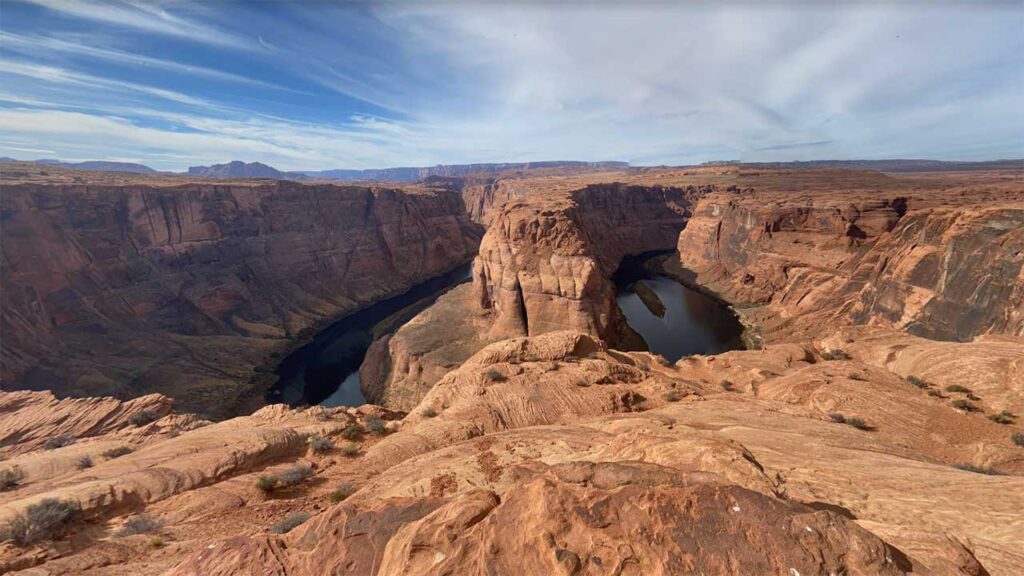 Horseshoe bend is one of the best hiking trails in Arizona. It is well-known for its breathtaking vistas of the cliff and the Colorado River. The best time to take pictures of horseshoe bend is afternoon and evening. So, if you want to take pictures while hiking, you can arrive at this place in the afternoon or evening.
You will have no problems following the hiking trail since it is extremely simple to follow. The hiking track will begin from the parking lot. You can also bring your dogs, but you need to keep them on a leash.
2. Antelope Canyon
Antelope Canyon is another beautiful and one of the fascinating hiking trails in Arizona. The hiking route is basic and uncomplicated. Hiking in the upper Antelope Canyon is easy, and the Lower Antelope Canyon is intermediate.
This hiking place is known for its colorful sandstone. The Lower Antelope Canyon is a bit more challenging than the Upper Antelope Canyon. But obviously, it will be worth all of your effort once you have reached it and give you a lifetime experience.
3. Cape Final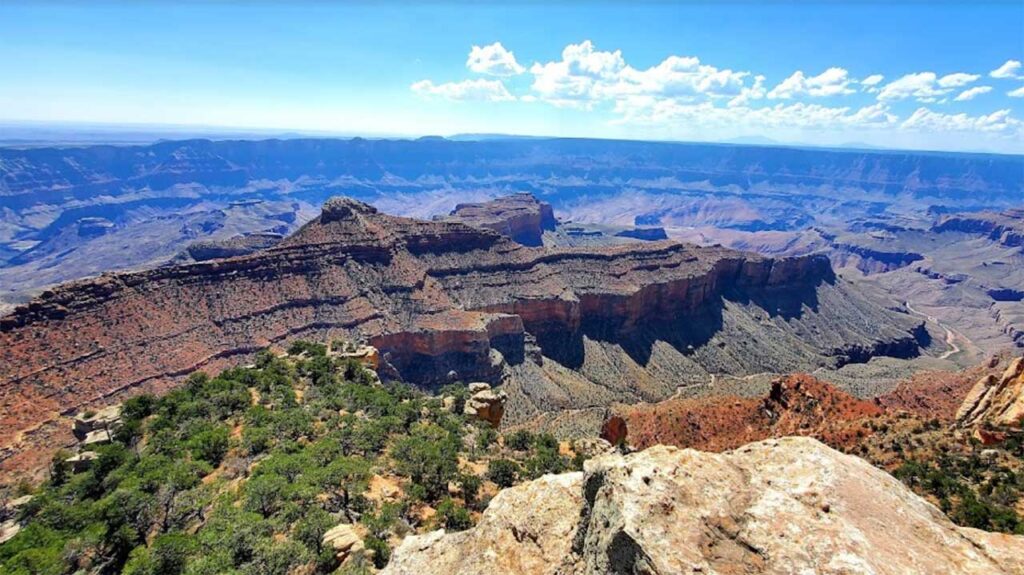 Cape Final is a hidden-gem hiking trail. The hike is easy to follow. It will present you with the best representation of the grand canyon having no crowd around.
So, if you are planning to experience the most breathtaking views of the grand canyon, then the cape final hike tract will be the one you are searching for. It offers a campsite from which you will get stunning views of the grand canyon.
Check out these campgrounds in Arizona.
4. Canyon de Chelly
The Canyon de Chelly is situated next to Chinle on native American lands. The hiking trail is easy to follow. It is another beautiful hiking trail in Arizona. It is popular for the incredible view of canyons and native American ruins. While hiking in the Canyon de Chelly, you will enjoy the beautiful natural sceneries and get to know about the lifestyle of the locals.
5. Blue Mesa Trail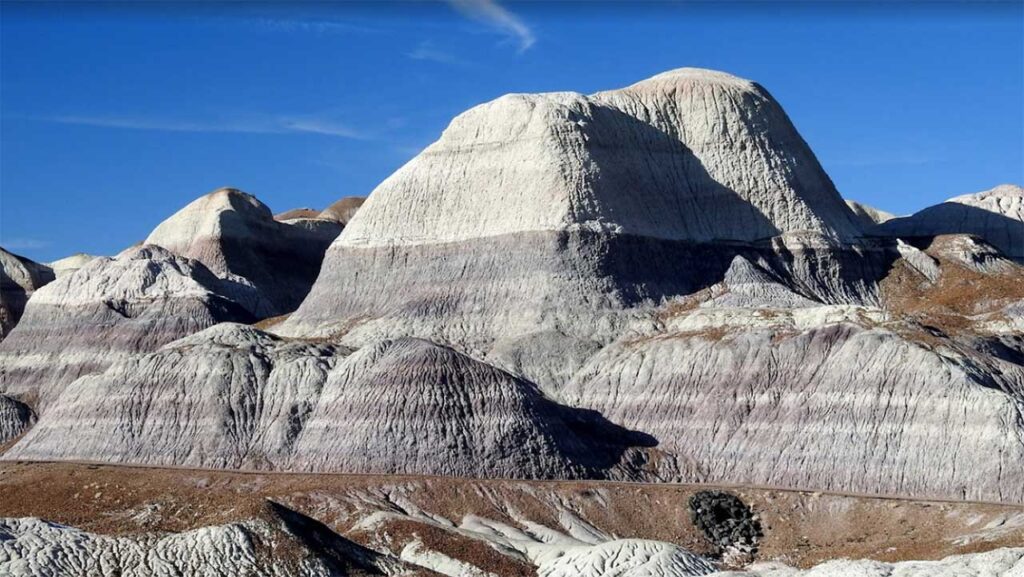 The blue mesa trail is best for viewing the colorful badlands. The hiking trail is easy to follow. It is one of the underrated hiking trails in Arizona. This hiking trail is easy and has a short loop.
This short loop starts with a stiff descent into the badlands of the Petrified Forest National Park. A sea of purple and blue will surround you. As you will not find any shades during hiking, it is better to bring a hat.
6. Oak Creek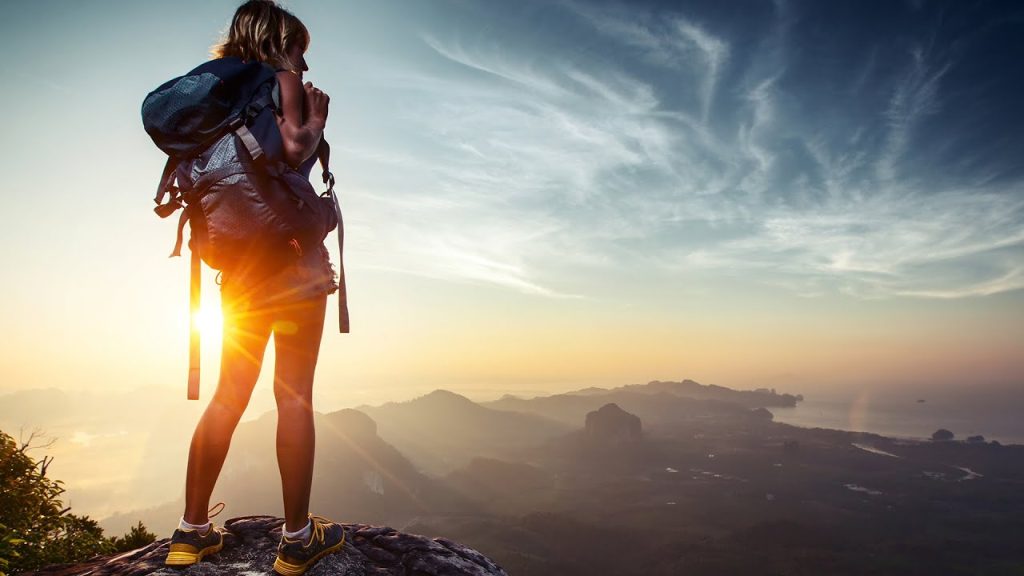 Oak Creek is a popular hiking trail in Arizona for stunning views of the creek. It has an easy-to-follow hiking trail. Those seeking activities to do in Flagstaff will find what they are looking for at Oak Creek Recreation Area.
This beautiful place is situated in Northern Arizona between Sedona and Flagstaff. It is an amazing hiking trail in Arizona for its stunning natural views and easy-to-follow paths. Also, the Oak Creek Canyon is best for exploring wildlife, specifically the birds, such as blue herons.
Take a look at these wonderful zoos in Arizona.
7. Sunset Crater Volcano
With the easy-to-follow hike trail, you will also enjoy the amazing views of Sunset Crater volcano, the Bonito Lava Flow. It is one of the best hiking trails in Arizona and is situated on Sunset Crater Volcano National Monument. However, you will not get a lot of hiking opportunities. But each hike will offer you something different.
8. The Wave
The wave has an intermediate track to follow, and it is best for the unique sandstone views. It is one of the unique hiking places in Arizona.
This hiking destination is popular for its epic red and orange wave-like sandstone formations – which are breathtaking.
A local guide should accompany you if you are having difficulty in route-finding. Once you have reached the wave, you will have a lifetime experience. It will take you to another level.
9. Havasu Falls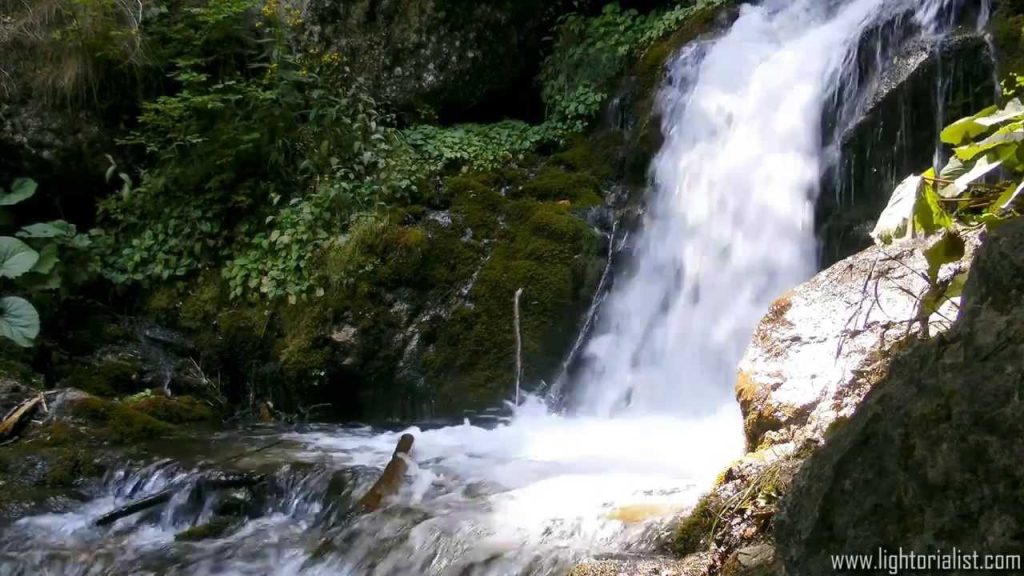 Havasu Falls is not just one of the unique hiking trails in Arizona, but it is also unquestionably one of the finest and most picturesque hiking destinations in the state. The hiking trail is intermediate to difficult.
It has become one of the unique hiking places in Arizona for its incredible waterfalls. It is situated in the Grand Canyon on the Havasupai Indian Reservation.
10. The Devil's Bridge
The Devil's Bridge is best for the red rocks of Sedona and also a natural arch. It has an easy-to-follow hiking trail. It is better to wake up early to ignore the crowd. As Sedona is a popular tourist destination in Arizona, sometimes it becomes quite crowded.
If you are planning to hike in summer, please bring plenty of water bottles. Or, in case you are making up your mind to walk in winter, then get proper footwear.
11. Wildcat Trail
Wildcat Trail is a 6.3-kilometer highly frequented circular trail in Monument Valley classified as moderate because of the abundance of wildflowers and the high volume of visitors. It is the only self-guided route in the park, but it leads trekkers through universal beauty as they pass past the Mitten Buttes and Merrick Butte, both world-renowned for their rock formations. The hiking trail of the wildcat trail is mostly easy because of its soft sandhill. It is a beautiful hiking trail with amazing views.
12. Echo Canyon Loop
If you want to explore more, then you can go to the Echo Canyon Loop. It has some steep sections that's why the hiking trail is moderate. This incredible hiking place is best for rock formations. It would be best if you planned on spending about two-three hours on the trek round way. Beginning with a steep, well-marked path for the first 3/8 mile, the walk becomes more manageable.
Whatever kind of trek you're looking for, Arizona offers a plethora of choices available to you. When planning your next hiking vacation in Arizona, take a look at these exhilarating hiking trails Arizona for your best trips in the future.