Are you looking for some of Idaho's best campgrounds? Along with the 35 million acres of public land, you also have your choice between private campgrounds and backcountry sites. So, it should not really come as a surprise when someone says Idaho is quite camping-friendly.
The state of Idaho is home to a wide variety of landscapes, some of which are ideal for camping, such as wooded lakes and arid sagebrush. Among the campers who are anglers are drawn to rivers because of the abundance of fish, while in the winter, bathers go to thermal hot springs because of the warmth they provide.
Here is a list of the best campgrounds in Idaho to assist you as it may be difficult to choose from so many options.
1. Ponderosa State Park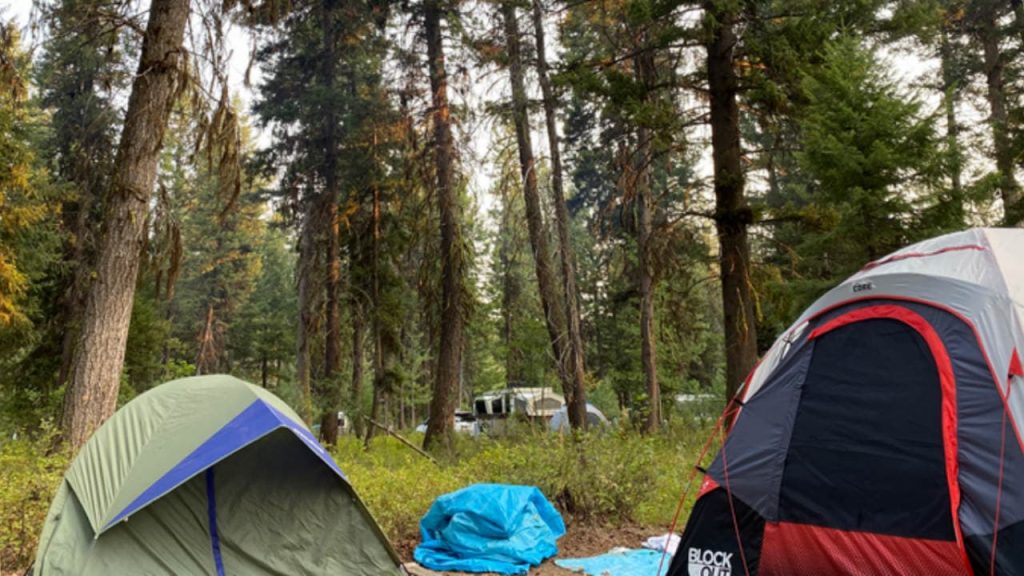 In the heart of Idaho, close to the town McCall, is where you'll find Ponderosa State Park, which is situated on a peninsula that juts into Payette Lake. The park features deluxe cottages, but it also has rustic campsites where visitors may get a true feel for the great outdoors.
From activities on the sea to land-based pursuits like hiking and riding, you can engage in almost every type of recreational activity. Because this is one of the most popular campgrounds in Idaho among the locals, reservations are highly advised.
2. Farragut State Park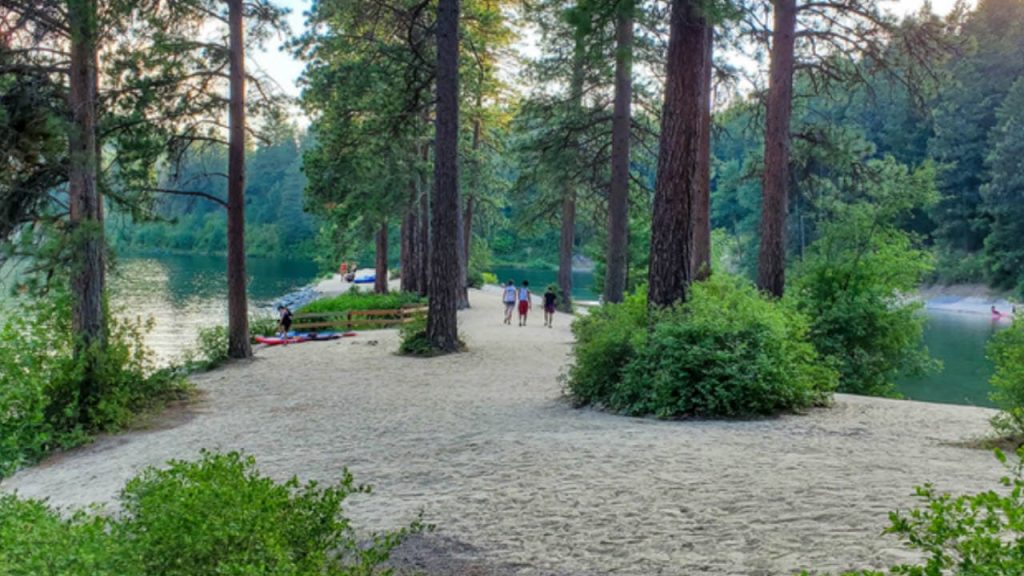 When you think of camping, roller coasters are probably not the first thing that comes to mind. However, Farragut State Park is located just a short drive away from Silverwood Theme Park, where visitors can get their fill of adrenaline before winding down in front of a campfire.
According to some who have camped here, this enormous park is the kind of location that you could visit year after year with your family and never run out of things to do.
3. Heyburn State Park
The oldest state park in the Pacific Northwest is home to many devoted campers who continue to visit the park on a constant basis, year after year. There is a well-known trail called the Trail of the Coeur d'Alene's that runs right through the middle of the park, and Lake Chatcolet is also right there, pleading to be explored. So, you can do a lot of things in Heyburn State Park before you spend the night in your tent.
These are the best RV parks in Idaho.
4. Lake Cascade State Park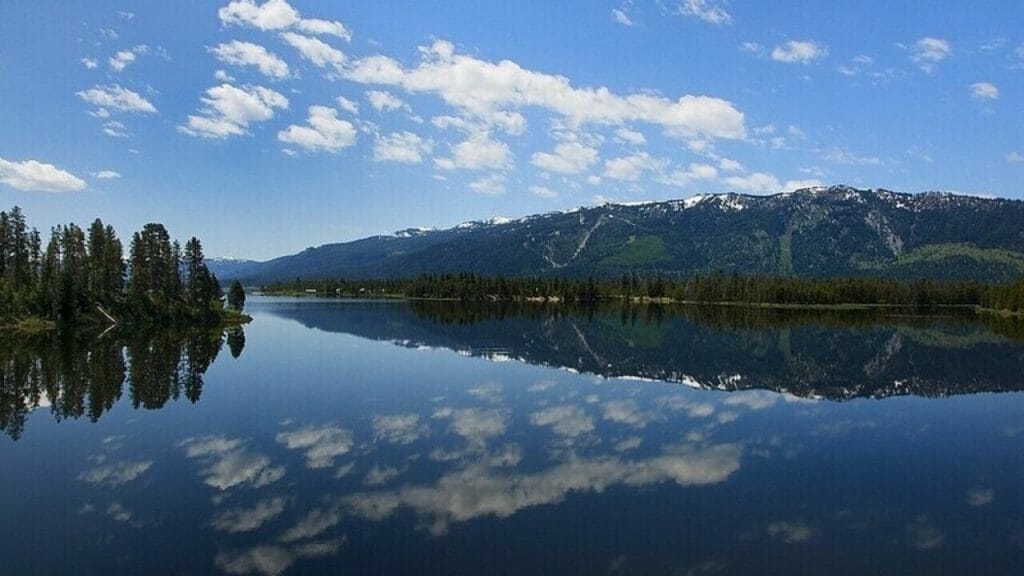 A little over an hour away from Boise, this lakeside campground is where summer memories are forged. At Lake Cascade State Park, the surroundings are so beautiful that visitors camping in tents or RVs are always pleased. So, bring the paddle boards with you, and set up your tent on the beach to have an enjoyable camping time.
5. Pine Flats Campground
Pine Flats Campground is located on the South Fork Payette river, which is home to a number of hot springs that maintain their temperature throughout the year. There are a number of tour companies in the vicinity of the river that provide kayaking and whitewater rafting trips down the river. These services are available to campers who are looking for a more active water experience while camping here.
6. Stanley Lake Campground
This tiny campground in Idaho has only three campsites available, but those who are lucky enough to score one will be rewarded with the tranquility of a lakeside that is (nearly) all their own. There are a number of trails in the region surrounding Stanley Lake that are well worth exploring, and the nearby town of Stanley is close enough to make visits there for additional food to throw on the grill.
Take a look at these wonderful skateparks in Idaho.
7. Kirkham Campground
At Kirkham Campground, the summers can get rather warm, but during the shoulder seasons, you can experience the pleasant coolness of the air at an elevation of 4,000 feet in addition to the soothing warmth of Kirkham Hot Springs. On the South Fork of the Payette River, in addition to providing opportunities for white water rafting and kayaking, the river also offers opportunities for trout fishing.
8. Bruneau Dunes State Park
Bruneau Dunes offers a glimpse into Idaho's very own Sahara desert for tourists. You may set up your camp among some of the tallest sand dunes in North America.
There are a total of 120 campsites at this campground and a public observatory where you may get a better look at the numerous stars that can be seen above the dunes in the night. The majority of the campsites come equipped with water and electrical hookups, which makes this campground ideal for campers traveling in RVs as well as those camping in tents.
9. Balanced Rock County Park
A monolith measuring 48 feet in height is perched precariously atop vivid red rocks in a canyon that was formed by the wind. This is Balanced Rock County Park, a site just a short drive from Twin Falls.
It is home to basic campgrounds that only allow tents and are located close to the iconic rock formation. During your journey through the gorge, stop to take in the peculiar formation of the canyon, but be careful not to strain your neck by staring too intently above.
10. Lava Flow Campground
The 618-square-mile lava field in southern Idaho was formed over the course of eight different eruption events between 1,500 and 2,000 years ago. The area now known as Craters of the Moon National Monument is riddled with deep fissures in the Earth, which are evidence of the area's turbulent geologic past and the promise of further upheaval in the future.
Lava Flow Campground offers 51 first-come, first-served campsites for those interested in discovering this strange area. You should definitely visit this one of the most unusual campgrounds in all of Idaho.
11. Swan Falls Campground
Swan Falls, one of many Idaho campgrounds where you can catch catfish and smallmouth bass, is a fishing hotspot, so be sure to pick up your fishing license before you set out.
Be on the lookout for waterfowl, such as eagles, owls, hawks, and falcons, while you're out on the water. Campers can spend the night in sites upriver and downstream of the dam on a first-come, first-served basis.
12. City of Rocks Campground
Numerous rock climbers, scramblers, and hikers are guaranteed to have a positive experience in City of Rocks throughout the entire year. There is an almost infinite variety of activities, each of which offers something exciting for different kinds of explorers. Along with these, primitive camping is available at City of Rocks Campground; therefore, you should bring everything you require with you before checking in.
13. Bonneville Campground
There aren't many "secret" campgrounds left in Idaho, but Bonneville Campground in the Boise National Forest is one of them. There are vault-style outhouses and a water pump at the campground, and there is also plenty of shelter for RVs and tents as well.
The neighboring hot springs, ideal for swimming and exploring, are the main attraction beyond the grounds (just an easy mile-long hike north). If you book your stay at a hot spring in advance online or arrive early, you can avoid the crowds.
The campgrounds that are mentioned above offer guests the chance to unwind and spend quality time with their loved ones as well as other friends and acquaintances. Moreover, there is a wide variety of activities available, ranging from fishing to sightseeing.