The state of Idaho is full of picturesque dreamscapes, nature trails, streams, ponds, and peaks that are just waiting to be discovered. To appreciate such places properly, Idaho hosts many of the top RV parks in the nation, offering tourists a broad variety of natural surroundings to select from and more than 600 campsites.
So, let our list of the best RV parks in Idaho help you choose the ones you want to visit.
1. Boise Riverside RV Park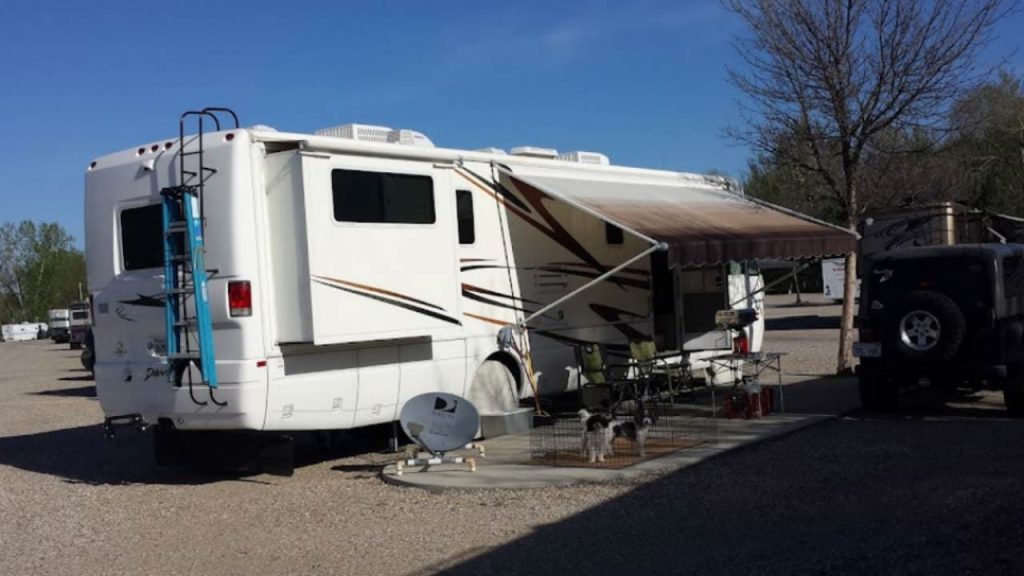 Boise Riverside RV Park can be found on the eastern side of the Boise River. Situated in Treasure Valley not too far from Garden City, this RV park provides a full complement of amenities for a pleasant family trip and also spaces for parties of any size. It is one of the best RV parks in Idaho.
2. Blackwell Island RV Park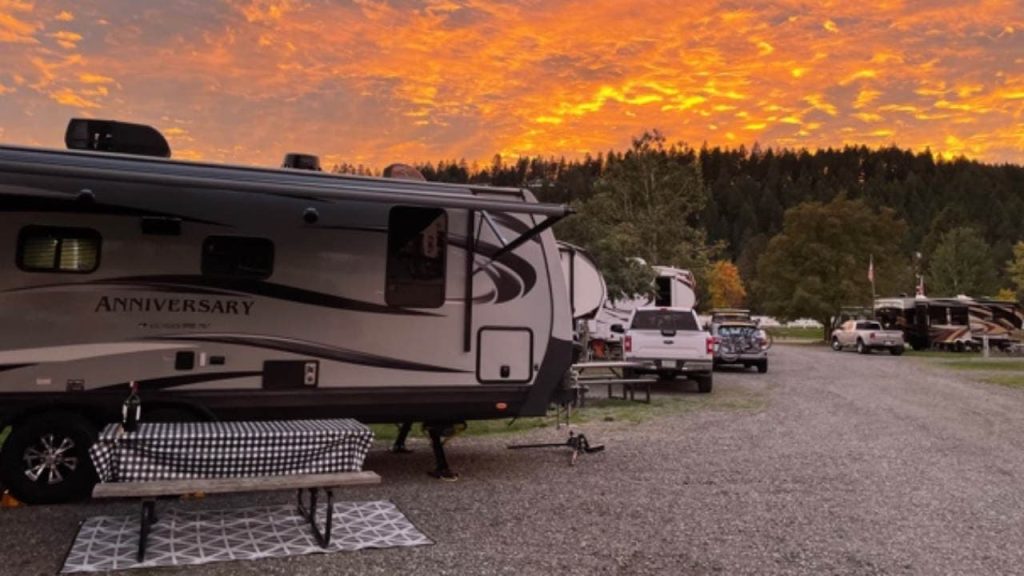 Located in Coeur d'Alene, Blackwell Island RV Park is situated directly on the stunning shore. Go swimming with your family, enjoy the sunsets just on the shoreline, or cast a net and catch some bass for supper. The standard platform in the site is 60 feet in length and 40 feet broad; however any sized setups are welcome.
3. Blue Anchor RV Park & Campground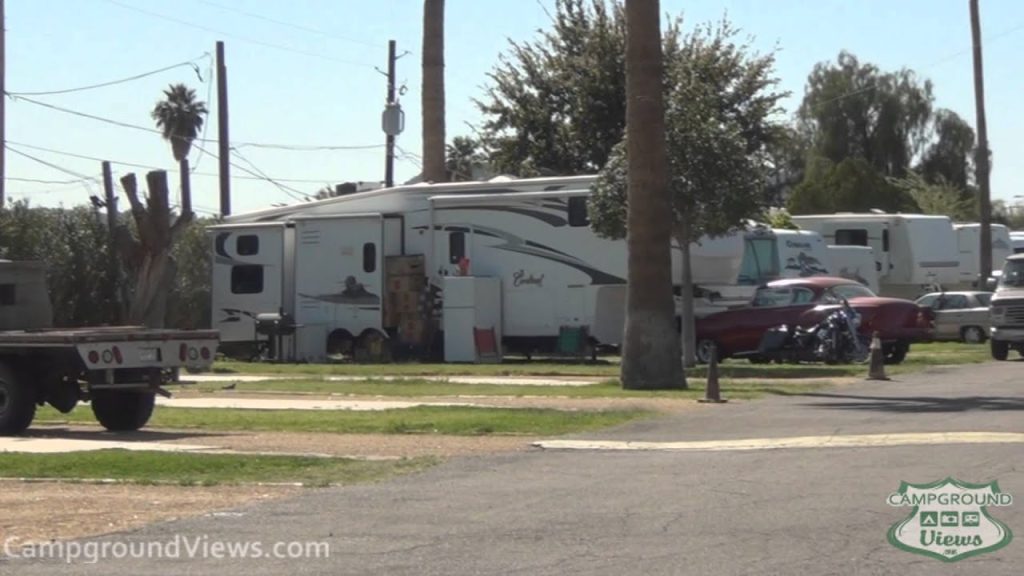 The Blue Anchor RV Park & Campground is situated along Route 90 near the city of Osburn. It is a fantastic campground for any local explorations because of its suitable area. By keeping the place well-maintained and clean, it has become one of the best RV Parks in Idaho.
You might also find it necessary to know about the best campgrounds in Idaho.
4. Cowboy RV & Mobile Home Park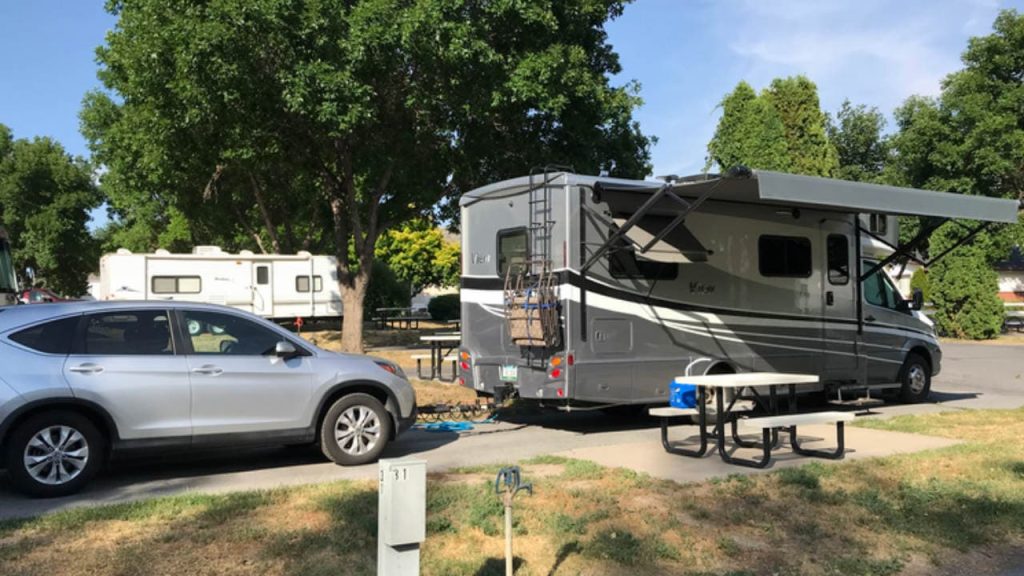 The peaceful and comprehensive Cowboy RV Park is situated in Pocatello. This RV park has 41 short-term and 43 long-term campsites for tourists. Moreover, two RVs could accommodate on every 120-foot-long platform.
5. Creekside RV Park and Campground
The two streams, Meadow Creek and Goose Creek that provide a verdant atmosphere, opportunities for playing around, and excellent fishing spots, is exactly where Creekside RV Park and Campground is situated. Additionally, there are many other natural recreational activities on offer. This park is just eight miles away from the beautiful city of McCall.
6. Harpster RV Park & Store
Between the scenic South Fork Clearwater River and Highway 13 is where you'll find this incredible RV park, renowned for its beauty. There are 25 RV sites in the campground, and many of them allow people to take in the scenic river views.
All campsites feature free Wi-Fi, bathrooms, and washing facilities with three washing machines. They also all offer 50 amp and 30 amp RV hookups for a convenient RV trip.
Spend an enjoyable day at one these wonderful amusement parks in Idaho.
7. Heyburn Riverside RV Park
The Heyburn Riverside RV Park is situated near the legendary Sawtooth Mountain in Idaho, along the well-known Snake River. This RV park is a great place to start discovering the region because it offers beautiful spectacular views and rivers along with a variety of amenities.
8. Meadows RV Park
The Meadows RV Park is the primary RV attraction inside the Wood River Valley, thanks to its beautiful scenery and clean morning air. This RV Park is the ideal starting point for visiting the famed Sawtooth Mountain region because it is situated near scenic trails, which lead to the Wood River.
9. Mountain Home RV Park
A contemporary sandy haven for RV travelers, Mountain Home RV Park is located in one of Idaho's unique areas. Near the commercial district of Mountain Home, the campground is a short distance from route 95. Impressively, there are 179 campsites; each include a sizable paved patio and full hook-ups.
There are 16 complete hookups and 30 amp spots at Pines RV Park in the city of Harvard. Additionally, this RV park provides tents, campsites, and RV rentals with space for up to six individuals, wireless Internet, hygienic facilities and bathrooms.
11. RedRock RV Park
Off the major highway, remote and tranquil, free of street noise, RedRock RV Park and Campground is situated in Island Park. It is just a 22-minute trip from historic Yellowstone National Park. So if you want to visit this national park, then RedRock is a great place to start at.
The entrance to the Sun Valley is this wonderful RV park, which is situated in Shoshone, halfway between both Twin Falls and Bellevue. It features a lawn space for camping and 41 fully equipped RV hookup spots. On-site amenities include a laundry, bathrooms, restaurants, and wireless internet.
RV camping is one of America's favorite pastimes, and some states offer this opportunity much better than others. Idaho is one of them. The state of Idaho is full of top-class RV parks due to the popularity of RV camping in the state, and the RV parks mentioned above are the standout RV parks in Idaho.