A wise man once said, "The only place you can find equality is in the cemetery." True indeed! Whether they be wealthy or impoverished, white or black—will never be privileged or discriminated against.
Illinois, just like another state in the US, is also home some well-maintained cemeteries. Not only do these cemeteries serve as a final resting place for people, but they are also known for their historical significance.
So, here is a list of some major cemeteries in Illinois.
1. Floral Lawn Cemetery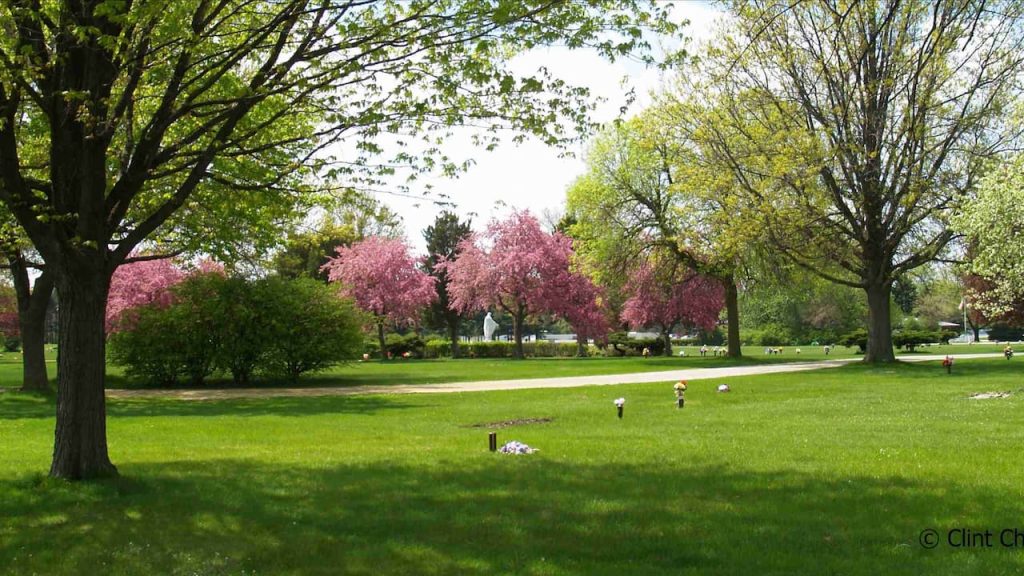 Established in 1953, Floral Lawn Cemetery in South Beloit, Illinois is located close to Pearl Lake. With a cornfield on one side and undeveloped land on the other, the grounds consist of flowering trees, shrubs, and perennial gardens. There are many statue features including sculptured figures of white Carrera marble by one of Italy's world famous sculptors, Dominic Zappia.
Floral Lawn Cemetery offers a mausoleum, private family or individual mausoleums, private columbarium, a veterans garden, a consecrated catholic garden, a chapel for committal services along with six other gardens for ground burial.
2. Bronswood Cemetery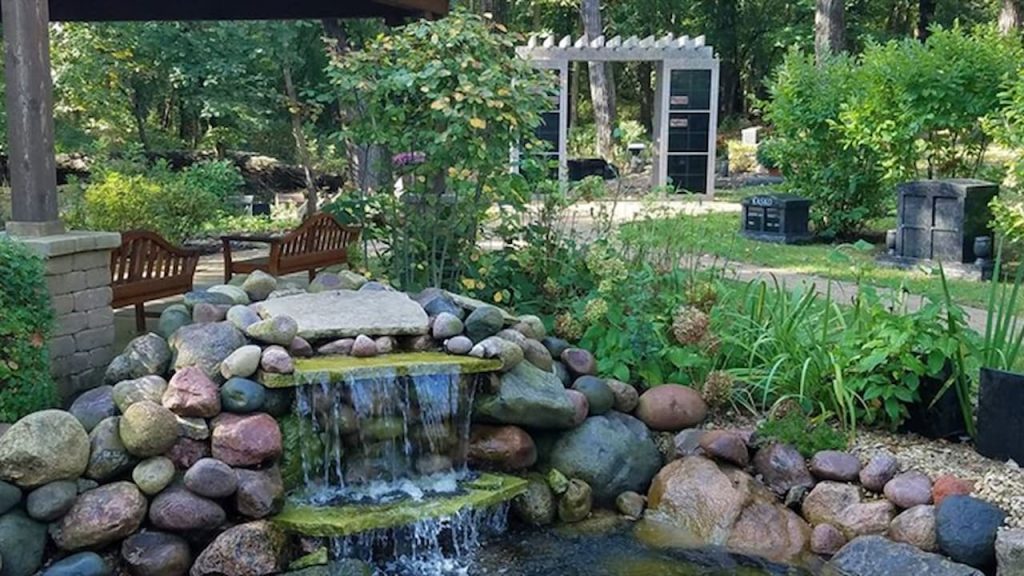 Established in 1887, Bronswood Cemetery in Oak Brook, Illinois is located in a secluded, residential section of Fullersburg, in historic Oak Brook. The natural landscape includes ponds, stone bridges, and wildlife. Greenhouses offer spring/summer planting and maintenance of urns or pots, as well as mums in the fall and fresh wreaths for the holiday season.
3. Sunset Hill Funeral Homes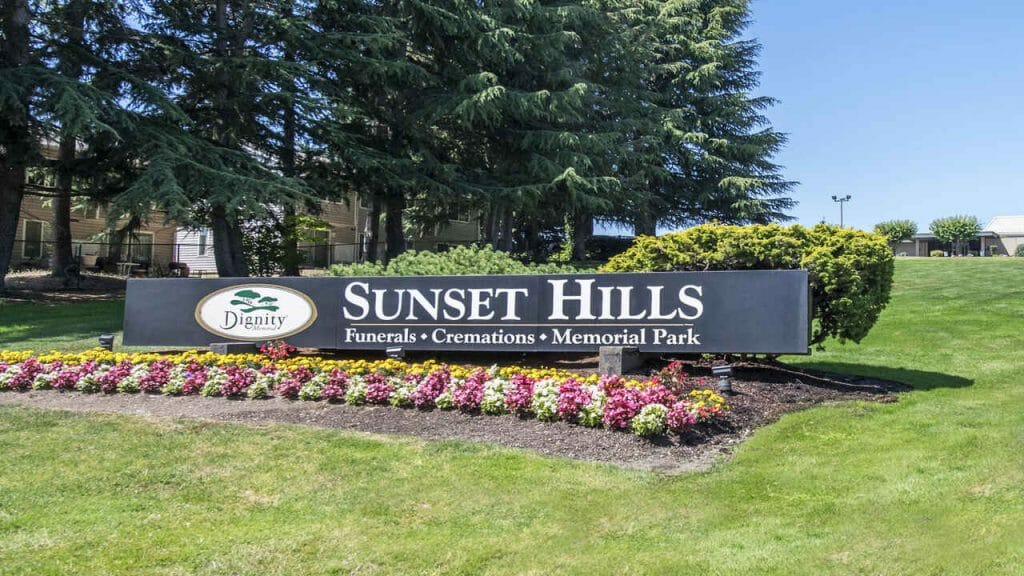 Sunset Hill Funeral Homes' history is legendary. Since their founding in 1870, they haven't forgotten that personal attention and genuine care are the most important services we can provide. They carry on the tradition of service to the southwestern Illinois community and are honored to be recognized as one of the oldest continuously-operated funeral homes in Collinsville area.
These are the most famed historical sites in Illinois.
4. Highland Memorial Park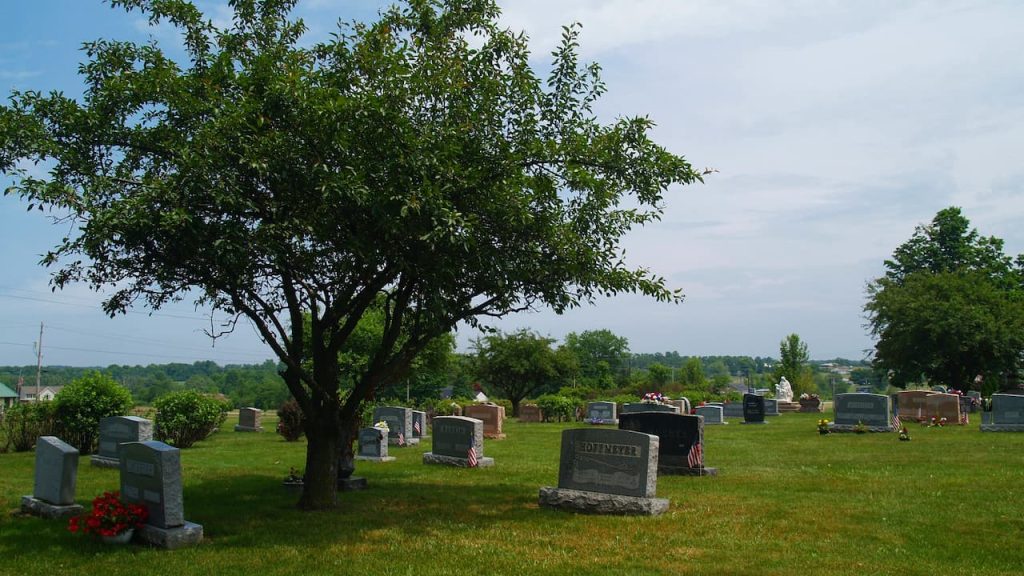 Located in Libertyville, Illinois and established in 1965, Highland Memorial Park cemetery is comprised of 35 well-kempt, tree-dotted acres. Our serene location displays seasonal decorations throughout the year and is just a few miles from the Gurnee Mills Mall. Highland Memorial Park also features a dedicated memorial to Illinois K-9 police dogs.
Burial services at Highland Memorial Park include traditional burial, community mausoleum, private mausoleum, lawn crypt, cremation burial, cremation niche, and cremation bench.
5. McHenry County Memorial Park
Established in 1939, McHenry County Memorial Park in Woodstock, Illinois is located next door to Farm 'n Fleet, across the street from Culver's Restaurant. The grounds feature a pond, mature trees, and a veterans section.
McHenry County Memorial Park offers traditional ground burials and McHenry County's only indoor mausoleum, complete with crypts and new glass front niches.
6. Mount Vernon Memorial
Established in 1913, Mount Vernon Memorial Estates in Lemont, Illinois features well-established hardwood and pine trees, as well as shrubs, bushes, and well-maintained flowerbeds.
Mount Vernon Memorial Estates offers columbarium niches, single and double depth lawn crypts, and a small upright monument section.
Check out these scary haunted places in Illinois.
7. Northshore Garden of Memories
Established in 1917, this historic cemetery in Illinois features lush greenery, plenty of trees, and two ponds. Northshore Garden of Memories is also located near Lake Michigan and Great Lakes Naval Base.
Burial services available at Northshore Garden of Memories include cremation niche, cremation bench, community mausoleum, private mausoleum, traditional and cremation burial, and lawn crypt. They also feature a Field of Honor section in our park exclusively for military families.
8. Sunset Hill Memorial Estates
Sunset Hill Memorial Estates offers families many different interment, entombment and inurnment options, including traditional burial, lawn crypts, private & community mausoleums, and cremation niches & benches.
Since 1924, this non-sectarian cemetery has served the permanent memorialization needs of the Glen Carbon community with extraordinary concern and dignity.
9. Willow Lawn Memorial Park
Established in 1961, Willow Lawn Memorial Park/Arrowwood Pet Cemetery in Vernon Hills, Illinois is located near Vernon Hills Metra Train Station. Best known for Arrowwood Pet Cemetery and cremation nature trails, the grounds also include hills of trees, a pond, a 9/11 dedication, and a veterans section.
Willow Lawn Memorial Park/Arrowwood Pet Cemetery offers traditional in-ground burial, full body and natural burial, cremation garden, niches, and private estates.
10. Windridge Memorial Park
Established in 1965, Windridge Memorial Park in Cary, Illinois was once used as a private summer estate by a local family and is currently registered as a nature sanctuary with the State of Illinois. Located close to the Fox River, the grounds feature gentle rolling hill, a pond, waterfall, nature trails, and abundant wildlife including deer, hawks, black squirrels, and bald eagle.
11. Bohemian National Cemetery
Bohemian National Cemetery is a cemetery at 5255 North Pulaski Road on the north side of Chicago, Illinois. Friends of Bohemian National Cemetery is a separate and independent organization from The Bohemian National Cemetery Association which operates the cemetery .
Illinois cemeteries are a treasure trove of historical information and a wonderful window into the state's past. Come over here so that you can reflect on your life in peace.