According to the Bible, the cemetery serves as an extension of the parish, a place where individuals who have worshiped and prayed together in life might now gather to await the resurrection of their bodies in death.
The majority of these cemeteries are steeped in old religious traditions that demonstrate reverence as well as a respect for the physical remains of the deceased. Almost every country has cemeteries and Arizona is not exempt from it.
So, here is a list of some major cemeteries in Arizona that you might want to visit to find the meaning of our lives.
1. Double Butte Cemetery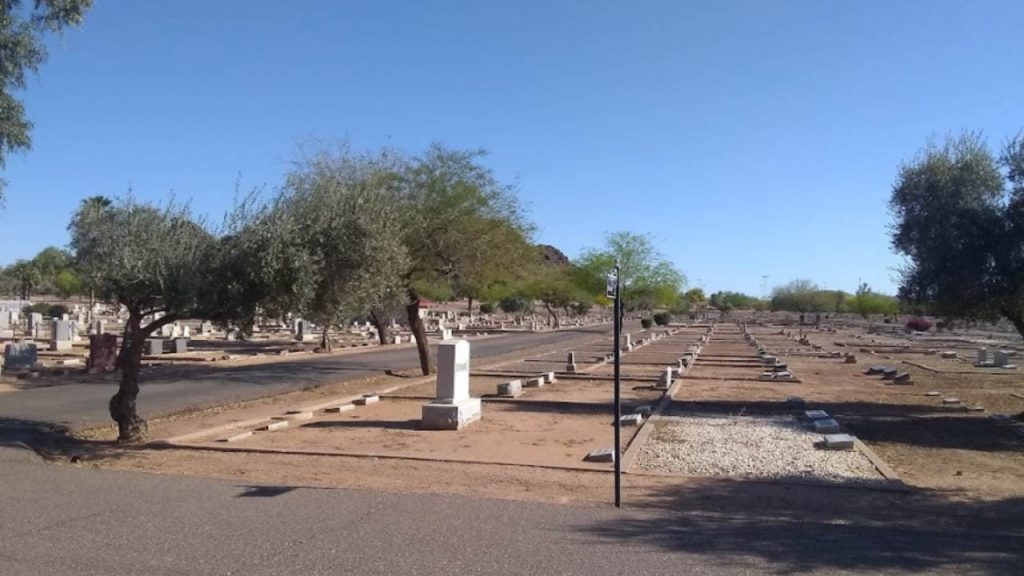 The Double Butte Cemetery is the official name given to a historic cemetery in Tempe, Arizona. The cemetery was founded in 1888 on the baseline of the Double Butte Mountain for which it is named.
It is the final resting place of various notable pioneers of the City of Tempe. Additionally, the pioneer section of the cemetery was listed on the National Register of Historic Places on July 30, 2013.
2. Sotelo-Heard Cemetery
Sotelo-Heard Cemetery is a 22-acre United States National Cemetery site that had more than 13,000 interments, as of 2015. This is also a military cemetery and is one of the largest cemeteries in Arizona.
Situated in Phoenix, Sotelo-Heard Cemetery is one of the most iconic places in the city of Phoenix. It was initially built as a burial site for members of both the Union and Confederate armies.
3. The Glendale Memorial Park Cemetery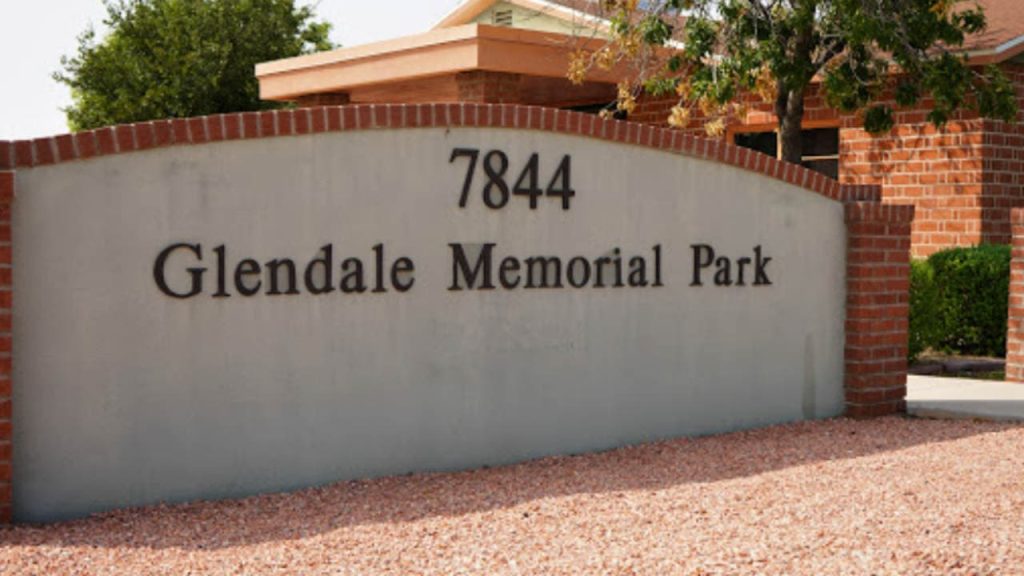 The Glendale Memorial Park Cemetery is a historic cemetery located at 7844 North 61st Avenue in Glendale, Arizona. The cemetery was originally called Glendale Memorial Park. It is the final resting place of various notable early citizens of Glendale.
Among those who are interred in the cemetery are early pioneers, mayors, businessmen and veterans who fought in every military conflict in which the United States has been involved starting from the American Civil War onward. Also, in the cemetery there is a memorial and 16 graves of immigrant farmers who perished in 1959, in a bus accident on Central Avenue.
You might also want to visit these historical sites in Arizona.
4. National Memorial Cemetery of Arizona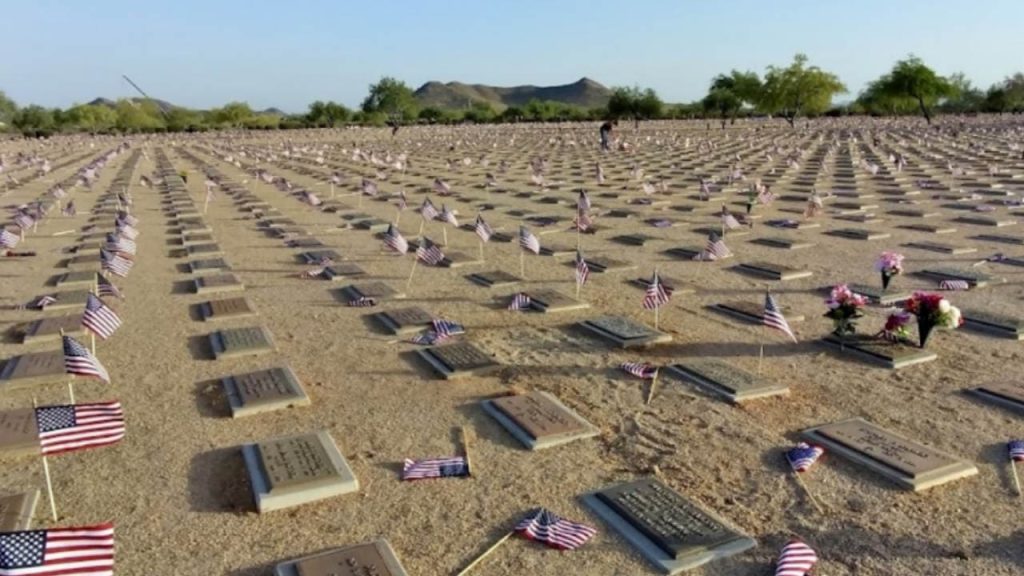 The National Memorial Cemetery of Arizona, also known as Arizona Veterans Memorial Cemetery, is a United States National Cemetery located in the city of Phoenix in Maricopa County, Arizona. It encompasses 225 acres, and as of the end of 2005, had 43,672 interments. It is one of two national cemeteries in Arizona.
5. Resthaven Park Cemetery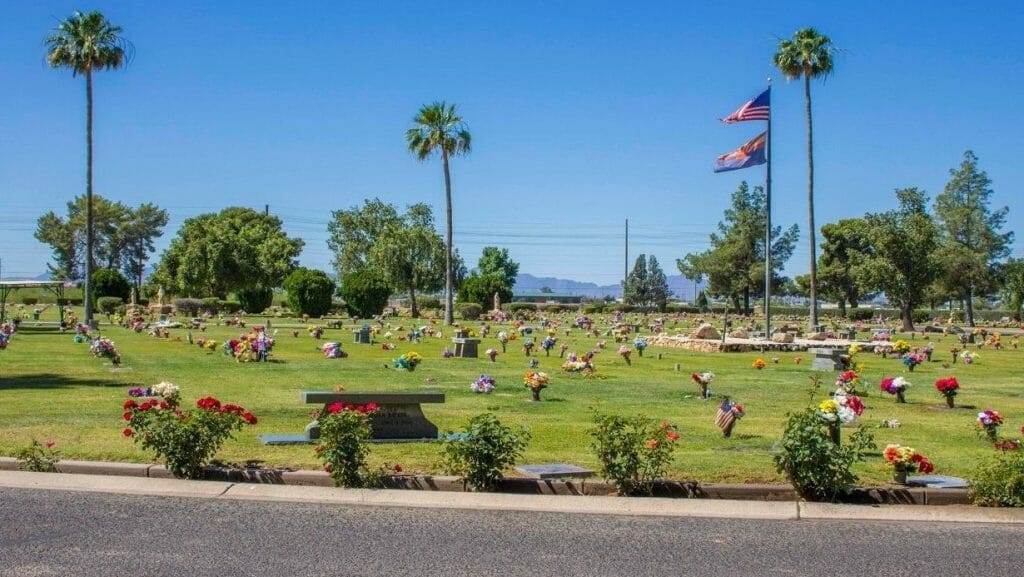 Located in Glendale, Arizona, West Resthaven Funeral Home and West Resthaven Park Cemetery are sister locations committed to caring for families and planning unique memorials that honor their loved ones. Founded in 1947, the 90-acre West Resthaven Park Cemetery is a peaceful final resting place and tranquil retreat for friends and family to remember.
The cemetery has a number of naturally soothing elements, including eucalyptus, sage, Mondale pine, mesquite and purple plum trees. The sweet aroma of honeysuckle, roses and oleander also fills the air during a warm breeze. Vibrant purple and periwinkle blue vines emerge during the spring and create beautiful spots for reflection.
6. Guadalupe Cemetery
Guadalupe is a Native American and Hispanic community of about 6,500 residents located between the cities of Phoenix and Tempe, at the base of South Mountain. Both the Guadalupe town and cemetery were founded by the Yaqui Indians around the turn of the century. The cemetery was incorporated in 1975 and is slightly less than 1000 square ft. in area.
You might also be interested in knowing about these ghost towns in Arizona.
7. Holy Cross Cemetery
Holy Cross Catholic Funeral Home is one of two funeral homes in the Phoenix area, owned and operated by the Catholic Church. For more than 100 years, it has been the sacred mission of Holy Cross Cemetery to bury the dead and care for those who mourn.
As a nonprofit ministry of the Catholic Church, they offer complete funeral and cemetery services in keeping with the Catholic faith.
8. Mesa Cemetery
Established in 1891, the Mesa Cemetery has served the community in Mesa, Arizona with dedication and distinction for more than a century. They have earned a reputation for well-kept grounds, helpful and understanding staff, and affordable services. This year marked 130 years of operation for the Mesa Cemetery.
9. Saint Francis Catholic Cemetery
St. Francis Catholic Cemetery, established in 1897, is one of the oldest in the city of Phoenix, Arizona. It consists of 52 acres, 45 of which are developed. Before 1969, the cemetery was run by the Order of St. Francis, under the Diocese of Tucson.
However, following 1969, it became an independent cemetery and is now owned and run by the Diocese of Phoenix. Its inhabitants represent pioneer families, community and business leaders, miners, those who succumbed to tuberculosis, and others who helped write the history of Phoenix and Arizona.
10. Sunland Memorial Park & Mortuary
Occupying close to 45 acres in Sun City, Sunland Memorial Park is a peaceful final resting place. In addition to lush lawns and a 2-acre lake, several varieties of olive, palm, pine, sissoo and oak trees grace the park.
Located off North Del Webb Road, behind St. Clement of Rome Catholic Church and Fountain of Life Lutheran Church, Sunland Mortuary & Cremation Center has no direct frontage or road exposure. This ensures a quiet setting that's convenient to Phoenix but seemingly far away.
11. Governor Hunt Tomb
Hunt's Mausoleum is a little white pyramid-shaped tomb hidden by a fence at the top of a hill in Papago Park in Phoenix, Arizona, in the United States. In order to bury his wife, George W. P. Hunt had the tomb constructed in 1931. After his passing in 1934, he was given that position.
12. Adamsville Cemetery
The Ancient Order of United Workmen founded the historic Adamsville Cemetery in the abandoned hamlet of Adamsville in Pinal County, Arizona. A "historic cemetery," according to the Pioneers' Cemetery Association, is one that has been in operation for more than fifty years.
These cemeteries serve as a constant reminder that death is only a part of the journey that leads to a fresh beginning in a different life. In Arizona, you may see the glory and terrible truth of the ages, as well as how these cemeteries stand motionless to remind you of the true meaning of life. To be remembered by future generations, our legacy is preserved in cemeteries that have stood the test of time.