When you're in Alaska for an extended amount of time, it's vital to see as many of the state's attractions as possible. If you're in the mood for a family outing to a market and have the finest picnic of your life, head to one of the many farmers markets and stock up on farm-fresh vegetables.
There are a few farmers markets, but "the market by the mountains" holds a unique place in the hearts of locals. The fact that the market is always evolving is one of its finest features. Due to the agricultural cycle, you should expect more crafts in June and July and more vegetables in August.
So, hurry up and explore farmers markets in Alaska for their freshly grown veggies!
1. Homer Farmers Market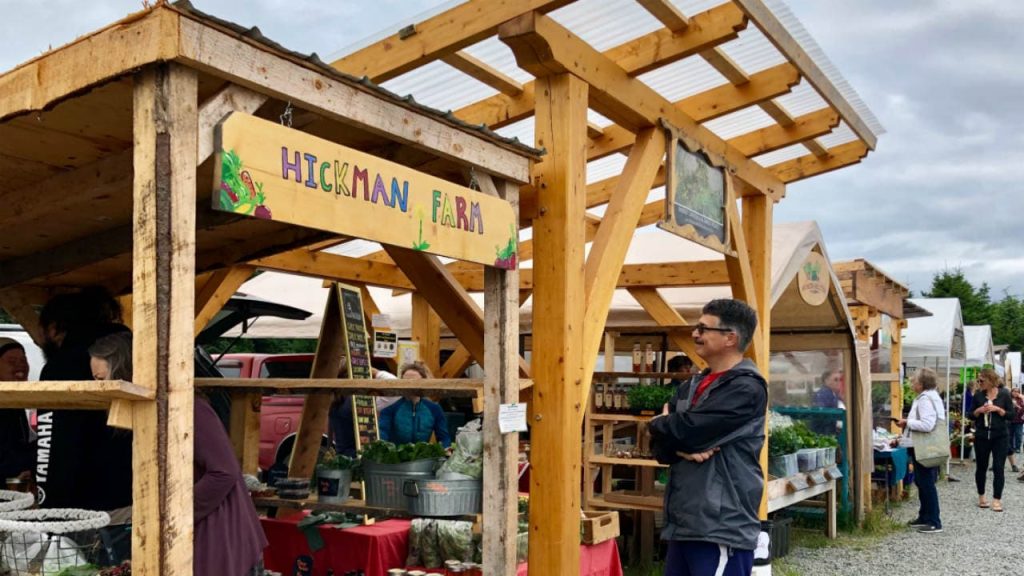 Homer, Alaska's picturesque ocean side village, is home to one of the state's greatest fresh vegetable markets. The climate is ideal, since it is a little warmer than the rest of Alaska, and you could stop by to feel the warmth of the sun on your skin if you so desired!
The midnight sun is a true phenomenon that remains visible till midnight throughout the year, and Homer is witness to its splendor. Taking use of the midnight sun allows for the maximum potential growth of vegetables, which is especially beneficial for harvesting.
2. Salt and Soil Marketplace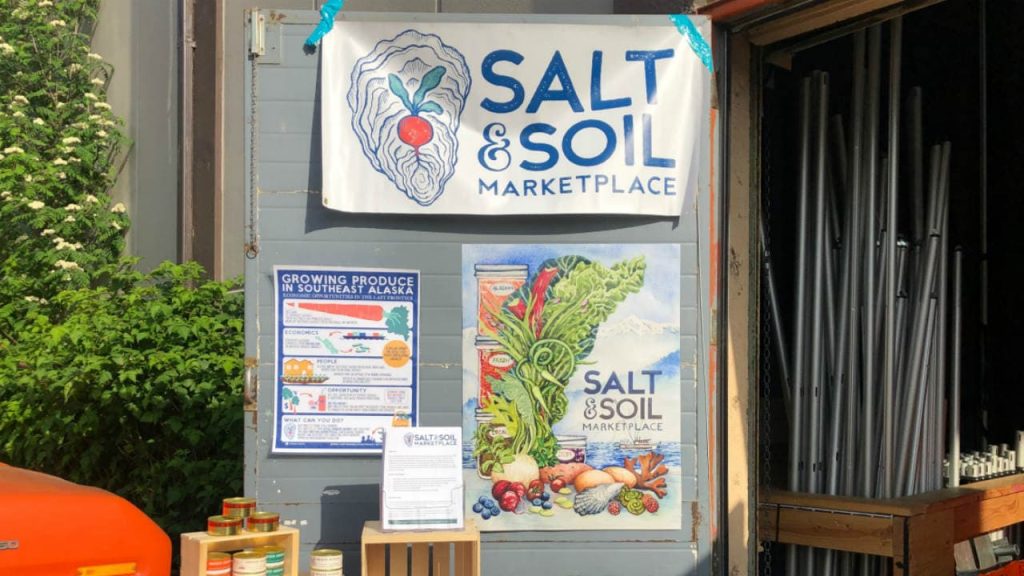 Juneau's Salt and Soil Marketplace is a unique take on the traditional farmers market. With its blend of online and brick-and-mortar purchasing, this market connects local manufacturers to the community and guarantees that less trash is generated.
There isn't much tradition at Salt and Soil Marketplace, but its mission is similar to that of other farmers markets: to assist small businesses and local communities thrive while also promoting economic self-sufficiency. What happens is that local fishermen, producers, and farmers post their weekly catches and harvests to an online marketplace.
Customers may sign up as members and order exactly what they want for the week from this marketplace. On market day, all the producers bring their goods and services to the market, and all the buyers come to pick them up.
3. Tanana Valley Farmers Market
From May through September, the Tanana Valley Farmers Market in Fairbanks brings together local companies and the people who help them succeed by providing a link between them.
This organization's purpose is to "grow and promote Alaska's agricultural, horticultural, and cottage industries while offering excellent food and goods to the public," and they've been doing so every year since 1986, when they first started.
They specialize in items and vegetables sourced from Interior Alaska's lengthy growing season, so whether you're shopping for potatoes or poinsettias, you'll feel perfectly at home here.
You might find it necessary to know about the most popular foods in Alaska.
4. Anchorage Farmers Market
The Anchorage Farmers Market is one of the state's largest and longest-running fresh food markets, and it is located in downtown Anchorage. There's more to this marketplace than meets the eye, and it'll be open every Saturday between May to October 2022, according to the schedule.
Of course, seasonal fruits and vegetables take center stage, but the sellers here also offer a variety of specialty items, such as handcrafted breads, fresh flowers, and mushrooms harvested from nearby farms. Take note of where your honey comes from and store it to use in sweetening your meals and hot beverages!
5. Spenard Farmers Market
The Spenard Farmers Market is a great place to spend the day with the whole family. In addition to hosting weekend events such as street artists, local bands and musicians, craft and jewelry displays, and other activities, Spenard has become much more than a typical food market.
There are also multiple contests and raffles for unique prizes, and spectators won't want to miss out on the Kombucha merchants for a pick-me-up healthy beverage to recharge after a long day of shopping at the various vendor booths.
6. Soldotna Saturday Farmer's Market
In operation since 1995, the Soldotna Saturday Farmer's Market serves the entire town by providing fresh vegetables, fruits, herbs and other products including honey and eggs. Local producers are actually friends and neighbors who work together as a collective to guarantee that the highest possible quality products reach the hands and mouths of the community.
While the precise opening dates for the 2022 season have not yet been announced, the market in Soldotna is typically open on Saturdays from 10 a.m. to 2 p.m. from May through September, weather permitting.
7. Willow Farmers Market
It's a foodie's dream come true in this lovely little market! It is well-known because the Willow Market offers a wide variety of handy baked goods, gourmet cuisine, and locally sourced Alaskan goods. The little community is working hard to lessen its reliance on external markets and seek to become completely self-sufficient.
It is possible to help these outstanding farmers by purchasing from them, and you think their prices are too low compared to those of fancy stores that offer cold storage goods! Visit this market and fill your plate with the finest cuisine available!
8. Mat-Su Farm Market
In addition to fresh local meats, veggies, and dairy goods including milk and cheeses, Mat-Su Farm Market and Co-Op is a great location to stock up on other treats. The co-op offers prepackaged and personalized butcher and dairy boxes that may be picked up directly from the farmers.
Residents of Palmer and other adjacent areas can always count on a steady supply of fresh seafood, steaks, and other delicacies. Alaska's farmers markets are a terrific place to get some of the state's best local products, which most people aren't aware of.
In order to assist local companies and build a healthy economy, they have a shared purpose of linking producers and buyers. In other words, don't be frightened to venture forward!
9. Wasilla Farmers Market
You'll have the best chance if you go during the months of June and September, when this market is open for business. All of your vegetable requirements may be met at this summer market, which is open year round.
Farmer-to-farmer interaction is also possible, as they usually have their goods for sale. They'll also teach you about everything that goes on behind the scenes of farming, from harvesting the crops to selling them.
There is a great grassy area surrounding the market where you can pack your picnic supplies and a wok if you're a fan of Chinese cuisine and cook up a delicious supper!
10. Reston Farmers Market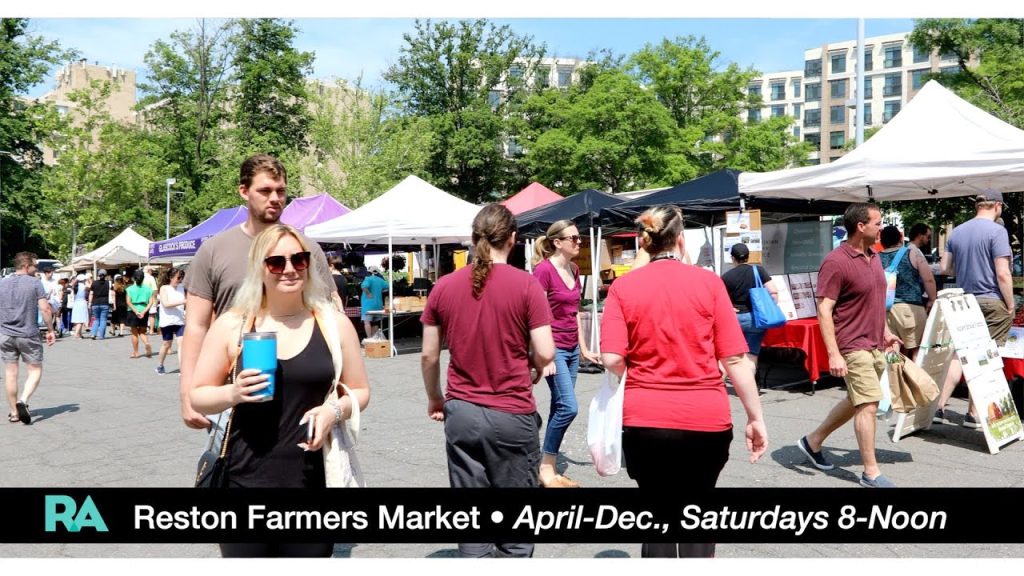 Reston is a well-known farmers market in downtown location. It operates from April to December from 8am to 2pm Usually, providing fresh and healthy food items.
11. Glennallen Wednesday Market
You'll be amazed at the variety and uniqueness of the products at his market. In addition to farm-fresh produce and a live music concert, there is also a petting zoo where you can interact with animals! Nothing else will make you queasy (in the best way) like that! In this market, you'll find everything you need to transform your shopping trip into a festival.
If you're interested in meeting members of the region's agricultural community, you will be glad to know that they welcome visitors from other countries. Also, if you've been missing the countryside, this is a great place to satisfy those cravings and learn about farm life.
12. South Anchorage Farmers Market
South Anchorage Farmers Market was started in 2006 by Arthur Keyes. The market initially ran from late June to the end of September, and now runs 9am to 2pm from early May to early October. In 2007, we added a Wednesday market at the Dimond Center, which runs from 10am to 4pm.
13. The Center Market
The mission of the Center Market is to provide Anchorage with the finest products that Alaskans have to offer. To that end, it is always a desire to serve great and unusual food to your table each night.
Alaska's farmers markets are an excellent place to get some of the state's best local products, which most people are really not familiar with. In order to assist local companies and build a healthy economy, they have a shared purpose of linking producers and buyers. It's time to go there, don't hesitate!