Colorado is well known for its all year round produce as the local farmers grow abundant crops, vegetables and fruits in summer, spring and other seasons. Because of the colorful and diverse produce, the farmer's markets are always filled with buzz by locals and visitors.
For the freshest purchase, here are some of the top farmers markets in Colorado that you must pay a visit to.
1. South Pearl Street Farmers Market
South Pearl Street Farmers Market is one of the most popular farmers markets in Denver, Colorado. Starting from fresh fruits to the freshest vegetables, this market offers the best options at affordable prices.
You will also find handmade honeys, cheese, salsa and breads that are the best to eat raw. From May to November, the market remains packed with visitors.
2. Stapleton Fresh Market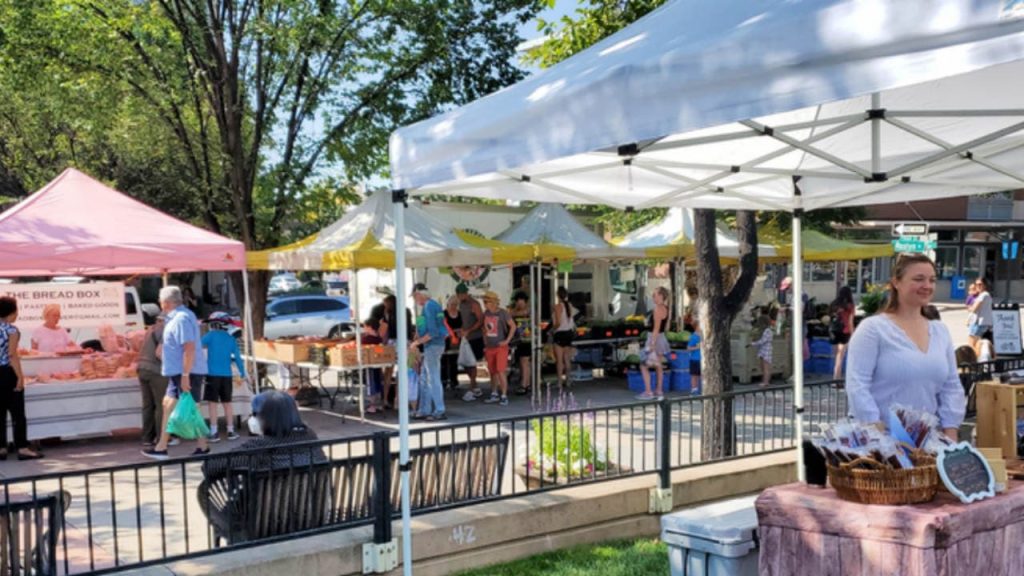 Stapleton Fresh Market is located at the intersection of Roslyn Street and 29th Avenue in Denver. Freshly popped kettle corn is the best food in this market.
Besides the healthy produce, you will also find tasty snacks that are freshly prepared by the locals. From June to October, the market opens every Sunday, whether it rains or shines.
3. Cherry Creek Fresh Market
The Cherry Creek Fresh Market features beautiful flowers, the freshest fruits and vegetables and the tastiest baked foods. Located near University Boulevard, you will find this market filled with goodies. Also, the muffins and crêpes are a must-try.
You might also want to visit these dairy farms in Colorado.
4. City Park Farmers Market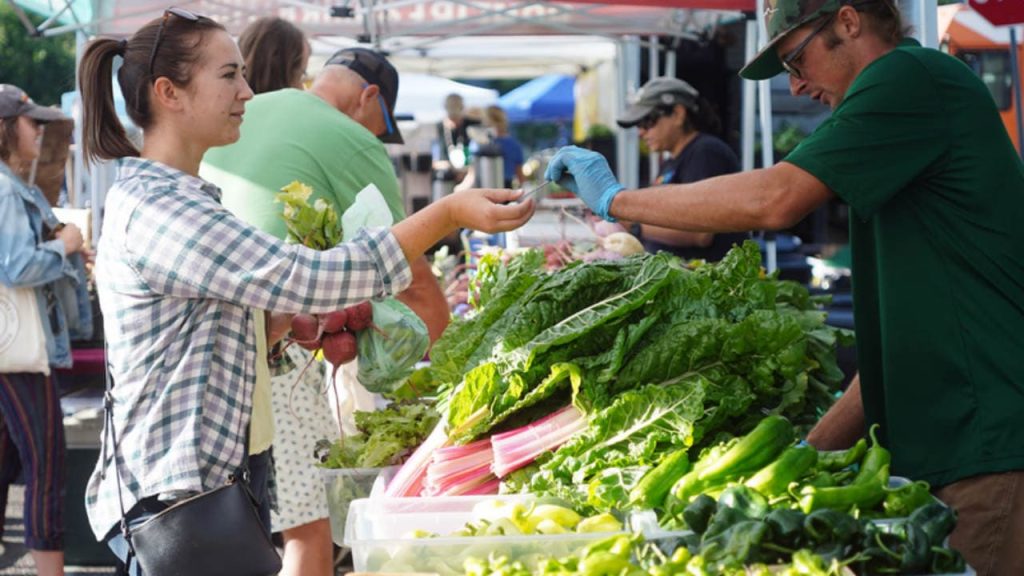 Denver's City Park Farmers Market is open every Sunday from June to October. This market takes place at the Sullivan Fountain, which is a historic place in Denver.
It remains a great place downtown to purchase the best wines and cheeses. Moreover, the local vendors select and sell organic produce at an affordable rate.
5. Larimer County Farmers Market
The oldest farmer's market is located in Fort Collins, Colorado – Larimer County Farmers Market. For its organic produce and fresh meats, eggs, and more, the market is the go-to place for the locals. You can even cut fresh flowers and purchase them. Handmade goods are another great find on the market.
6. Boulder Farmers Market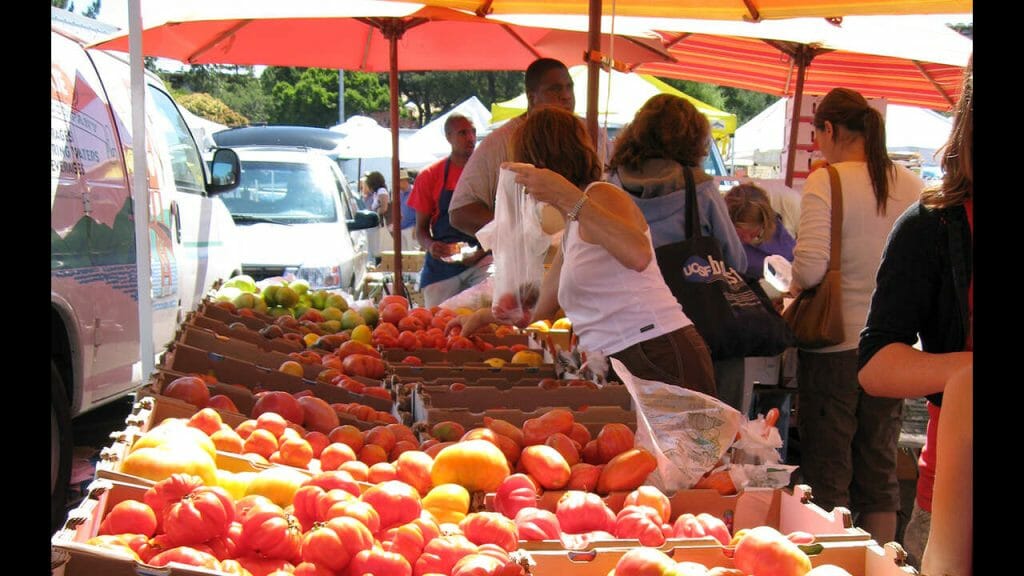 Boulders Farmers Market is one of the renowned markets in Boulder, Colorado. Taking place on Saturdays and Wednesdays, there is a range of animal products found in this market. Eggs, milk, soybeans, cheese, butter and more are the most frequently purchased items in this market. Handmade goods are also popular brought by the customers.
Love antique items? Check out these antique stores in Colorado.
7. Highlands Ranch Farmers Market
Highlands Ranch Farmers Market is the best one for market goers in Denver, Colorado. People keep going to the market not only for fresh produce, and organic foods, but also for its gardening accessories and handmade goods.
Among the handmade goods, quilts, bracelets, baked foods, etc. are most popular in this market. From May to October, it is open only on Sundays.
8. Golden Farmers Market
To purchase the exquisite gourmet products, you need to visit Golden Farmers Market in the Golden city. It caters to families and their pets as well.
You can also enjoy picnics with your family and friends at the Golden Public Library. You can even stroll in the parks next to the market and enjoy the natural beauty of the area.
9. Union Station Farmers Market
Located in Denver's Union Station, the Union Station Farmers Market is the most popular market among local artisans. Artisans from all over Colorado come together at this farmers market and exchange daily products, preserves and cheese. There is also a historic venue – Union Station, located in the Mile High City, near the market, which adds to the reason for visiting this market more.
10. City of Loveland Farmers Market
Featuring more than 40 different vendors, City of Loveland Farmers Market is a farmers market filled with music, fresh produce and a lovely atmosphere.
Located in the city of Loveland, Colorado, this farmers market stays open only on Sundays. People of all ages have a great time in this market where food trucks, live performances and organic produce are found all at once.
11. Colorado Farm and Art Market (Market At The Museum)
Colorado Farm and Art Market hosts twice-monthly spring markets from March through May, weekly outdoor markets on Wednesdays and Saturdays from June through October, and a Winter Wonderland market in December.
12. South Pearl Street Farmers' Market
South Pearl Street is one of Denver's most historic, charming, and popular shopping districts. Stretching from Buchtel to Jewell Avenues, our tree-lined blocks are the antidote to the modern mega-mall. Here you'll find an authentic mix of real people, locally-owned one-of-a-kind shops and boutiques, some of the city's hottest restaurants and night spots, as well as popular seasonal events all year long.
Farmers markets are the popular spots in Colorado where people come together to buy the best produce and interact with the community. If you visit any of the listed farmers markets in Colorado, you will surely want to go back over again.