Are you wondering what Alaskan food is? Then you are at the right place to come and find the most exotic and mouth watering food list.
Alaska has a diverse landscape and is rich in natural food variety. The exotic taste of the north and the stunning looks of the dishes will make you want to try it all.
Check out this list of the most popular foods in Alaska.
1. Muktuk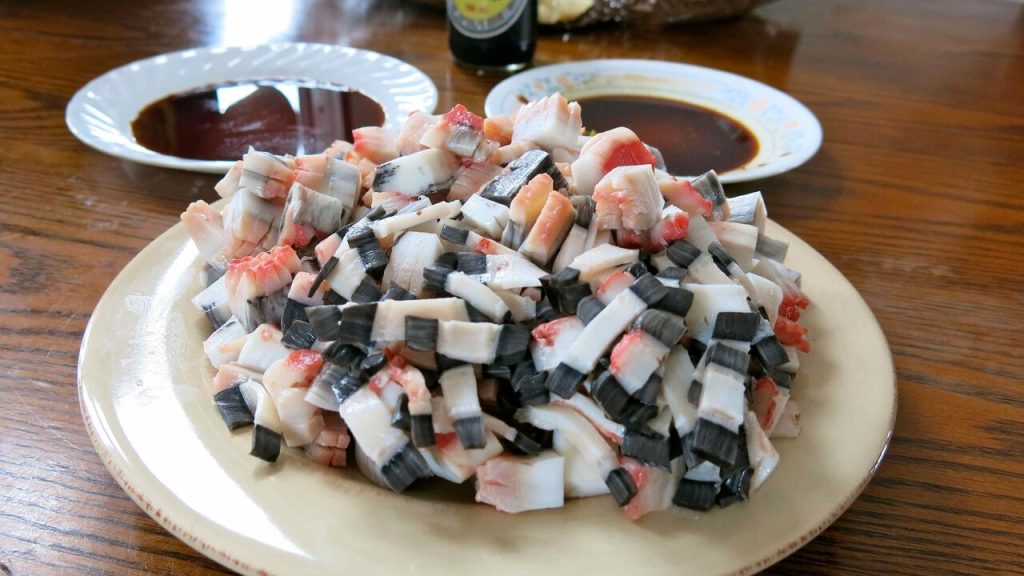 Alaska's food is as big and bold as the state itself. When you think of food in Alaska, it pretty much comes down to one thing; seafood. But besides the traditional salmon dishes or fish and chips, Alaskans have some rather unusual fish dishes on their menu. Muktuk is made from the skin, blubber, or meat of a whale.
It can be eaten raw, frozen, stuffed with other foods, or prepared as jerky. This traditional dish can be quite a challenge, but eating it is well worth it. The combination of the crispy tough skin and the sweet fatty flesh is truly a culinary treat.
2. King Crab
Alaska king crabs are an authentic world-class delicacy, not to be missed. They're harvested with pots from the deep waters of the Bering Sea and Southeast Alaska, often with some risk and significant expense.
They sport a pair of large claws (the right one is usually biggest) and three pairs of powerful legs with meat within the shells. After cleaning, the crabs are steamed and then served broken in half or with the large legs and claws as separate pieces.
3. Reindeer Sausage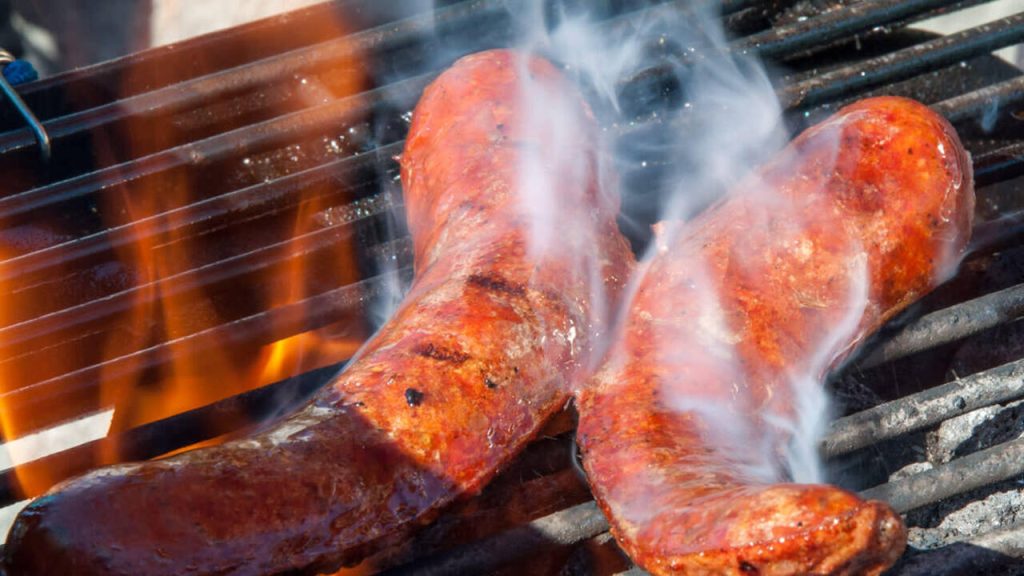 For decades, Alaskans have preserved game meat. In addition, there are several smoked and cured types of meat from non-native reindeer. A versatile food that can be enjoyed for breakfast, lunch, or dinner, reindeer sausages are seasoned, smoked, and sometimes combined with other cuts. Reindeer sausage can be found in almost every restaurant, and if you want to take this staple for the road, grab a bag of reindeer sausage jerky.
These are the best culinary schools in Alaska.
4. Chocolate Bread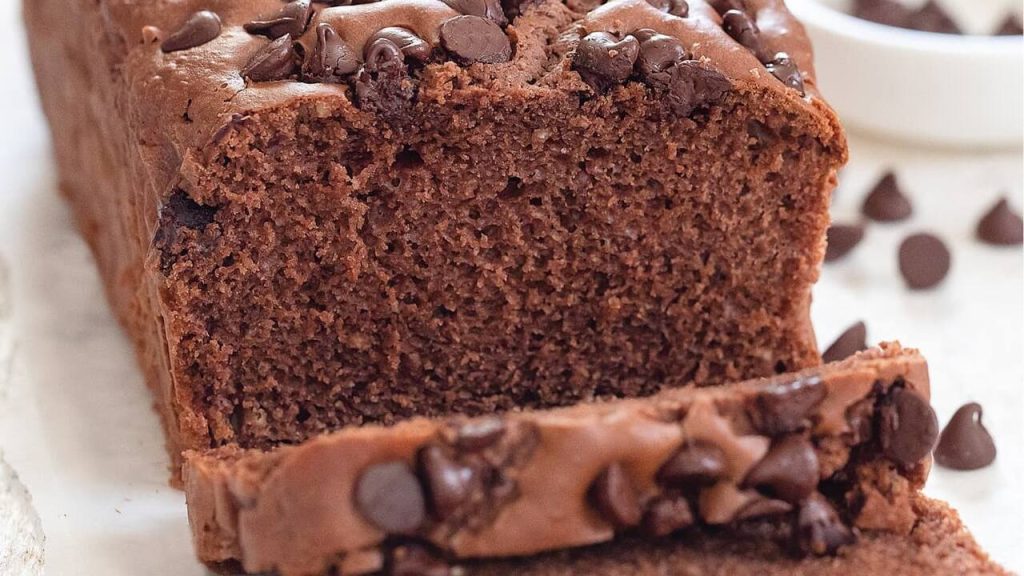 The combination of moist bread with semi-melted milk chocolate chunks makes this baked good unlike any other; it practically melts in your mouth! Delicious, mouthwatering, and irresistible! With moist, dark chocolate chunks baked right inside the bread, it's the ultimate portable food for an Alaskan adventure.
This is great with coffee or eaten all on its own, but make sure you have plenty of napkins handy! Let your chocoholic side run wild because you likely won't find anything like it outside Alaska, except maybe heaven!
5. Yak Meat
In the last few years, the demand for yak meat has surged throughout the United States. Whether it's from adventurous eaters or those looking for a healthier alternative than beef or chicken, you'll find it in restaurants and markets across the US. Yak-based products are now popping up in stores and can be used to spice up all sorts of dishes, from stews to steaks. Although yak is becoming more popular, it's still not easy to find. It would be a treat to find this delicious and juicy meat example.
6. Chinook Salmon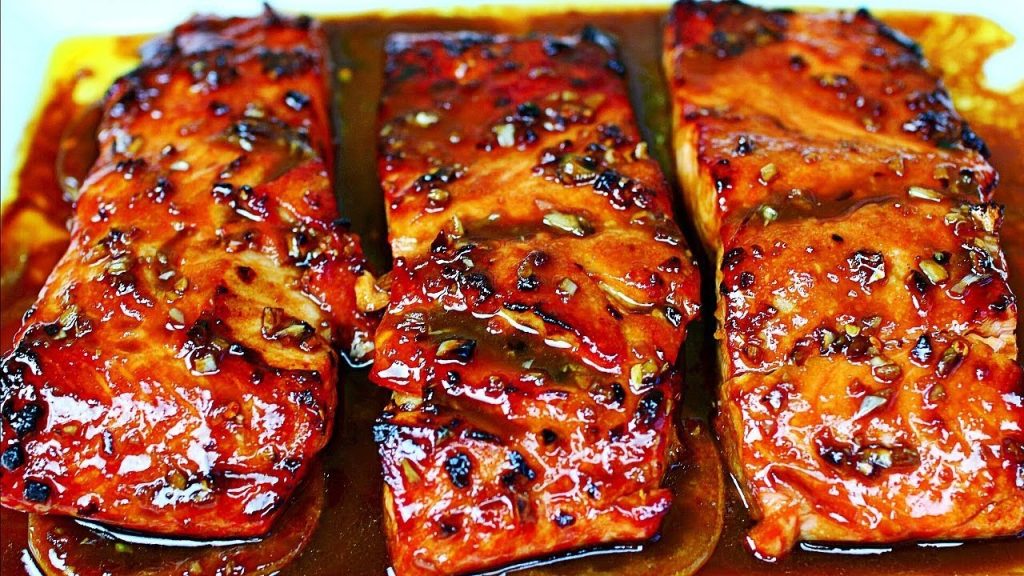 The largest species of Pacific salmon and Alaska's state fish, Chinooks (or kings) can range up to three feet long and weigh 25 to 60 pounds (the record is 125 pounds). Alaskans love the size and strong flavor, eating them as fillets or steaks and cooking them over charcoal or open flame.
The oily red flesh has a tender, melt-in-your-mouth quality, with Copper River kings almost fudge-like in consistency. Kings return May through July, but are most commonly available in June. Most dinner-oriented restaurants will serve king salmon throughout the commercial fishing season and into winter.
Check out these amazing farmers markets in Alaska.
7. Berry Dessert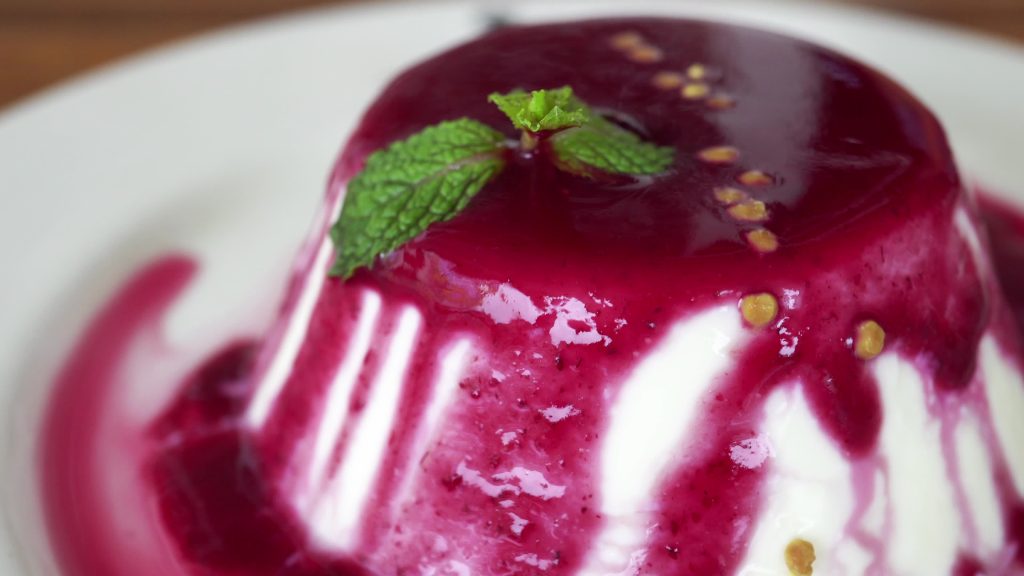 Poached or baked, whole or juiced, pureed or battered, berries always seem to shine. Among the many wild berries they have are blueberries, cranberries, salmon berries, raspberries, blackberries, and more. You should definitely order anything "berry," and I highly recommend High Bush Cranberry Jam or, of course, any wild berry cobbler. Berry cobblers are also another perfect way to enjoy Alaska's berries. Visit a bakery and order yourself a berry cobbler topped with a scoop of vanilla ice cream.
8. Fry bread
This traditional snack is sure to satisfy all of your carb cravings. A moorish delight, fry bread is made from flat dough, deep-fried until the outside is crisp and the inside soft and fluffy. While the treat is now popular in bakeries, fry bread is thought to have been invented out of desperation.
When the crops of Native Alaskan's were destroyed and their hunting lifestyles outlawed, they used their rations of flour, sugar and fat to create something edible and fry bread was born. Today, the act of making and enjoying fry bread connects generations of Alaskans to their past.
9. Snow Crab
One of the most important commercial catches in Alaska, two species of snow crab (tanner crab) are harvested from the Bering Sea and the Gulf of Alaska. The opilio variety is a bit smaller than the bairdi, but both share the same sweet, tender, and slightly salty meat, with a more delicate flavor than dungeness or king crab.
With smaller legs and pinchers, snow crabs often show up accompanying salad bars (sometimes all you can eat). Depending on the season, they're about as expensive as dungeness.
10. Eskimo Ice Cream
A real Alaskan treat that few get the chance to enjoy is Eskimo Ice Cream, better known as "Agutuk" or "Aqutak." The recipe for this Eskimo treat might sound obscure, but believe me, it is delicious! This traditional dish resembled an ice cream and typically contained animal fats, caribou meat, fish, berries, snow, and seal oil.
This "recipe" requires no cooking but instead relies on the natural freezing process of winter temperatures to complete the creation of the tasty treat. It turns out the dish is more than just ice cream with big chunks of meat mixed in; it's a cultural staple, surviving off the land.
11. Reindeer Dogs
Reindeer Dogs are without a doubt the most well-known street food in Alaska, despite the fact that reindeer sausage can be purchased in a number of other states. Visit the Authentic Sourdough Bakery the next time you're in Carcoss, and if you're curious about what "sled dogs" are, take our advice and give them a try! You are going to be presented with a scrumptious reindeer sausage that has been baked and wrapped in sourdough, what a treat!
12. Smoked Salmon Anything
Salmon in Alaska is known for being exceptionally fresh, flavorful, and in-demand. In point of fact, it's most likely one of the dishes that Alaska is best recognized internationally for. But let's face it, you can get fish anywhere, so I'll propose that you spice it up a bit and try a smoked salmon chowder bowl at Gwin's in Cooper Landing, which is one of the oldest restaurants in Alaska. Gwin's is located in Cooper Landing. Your order is going to meet all of your expectations and more.
If you visit Alaska, then you have got to try out the Alaskan cuisine so start with the listed above most popular foods in Alaska before you try anything else.