Do you know that for reducing food insecurity farmers market plays a vital role? Not only can you get healthy and fresh produce from these farmers market, but you also gain the knowledge of different farming practices from the sellers.
Important for building a healthy community as well as local food economies, these farmers markets should be visited and supported by all. So while you are in Hawaii, make sure to drop by their farmer markets.
Below is the list of farmers markets in Hawaii, where you'll be able to find the best and freshest produce.
1. Hilo Farmers' Market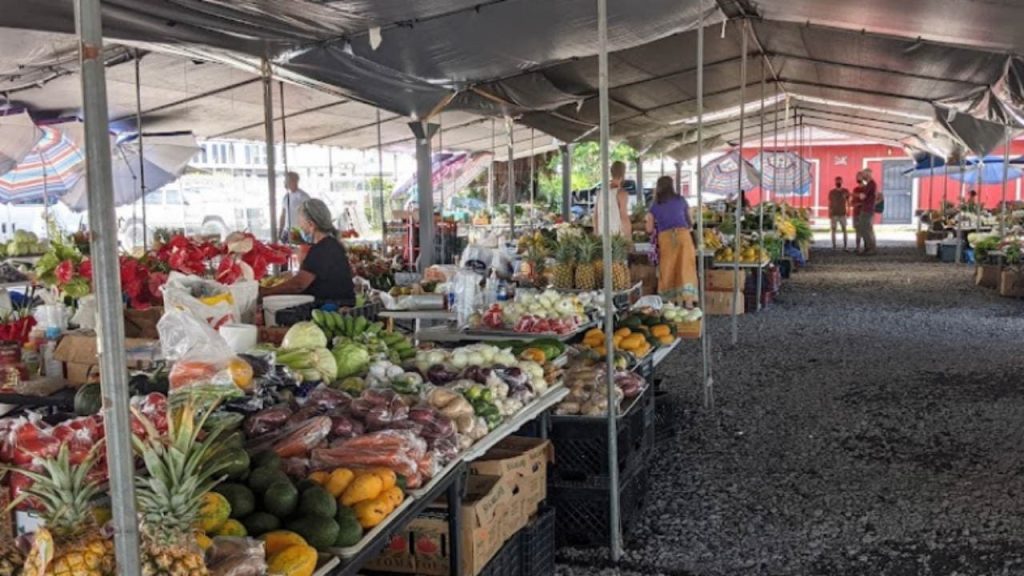 The Hilo Farmers' Market boasts more than 200 farmers and artisans who sell their food, crafts, gift goods, and tropical flowers. The market is held outside in a festive ambiance, and it is known for having the finest discounts in the area.
It's open from 7 a.m. to 4 p.m., Monday through Saturday and is located at the corner of Mamo Street and Kamehameha Avenue in ancient downtown Hilo. Moreover, Wednesday and Saturday are the days that have the most merchants and hence are the busiest days at the market.
2. KCC Farmers' Market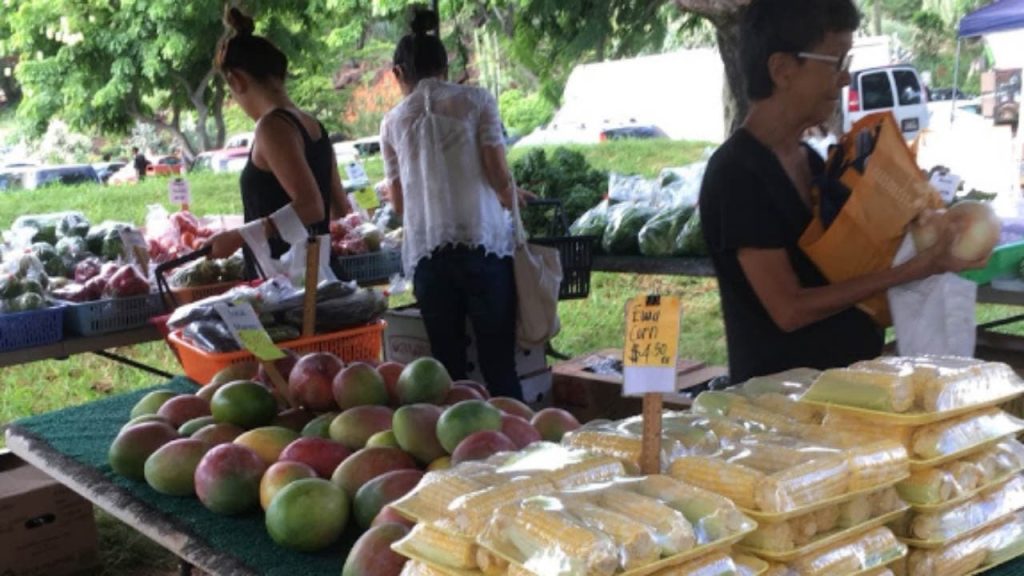 The market is located just across from the entrance to Diamond Head. This is one of the largest farmer's markets in Honolulu, and it has even become well-known among tourists. You can see lines of busses dropping off tourists from Waikiki who are looking for a bit of local flare here.
This market is hosted every Tuesday from 4 to 7 p.m. and every Saturday from 7:30 to 11 a.m; however the Saturday market is by far the larger event.
3. Hanalei Farmers' Market
Produce, cuisine, artisans, and handcrafted crafts may be found at Kauai's most popular market, which takes place every Saturday from 9:30 a.m. to noon and is open to the public. Even more impressive is the fact that readers of Hawaii Magazine ranked this particular market as one of the top five farmers markets in the state.
Check out these amazing malls in Hawaii.
4. Makawao Farmers' Market
The Makawao Farmers' Market is held every Wednesday from 9 a.m. to 1 p.m., and it only features vendors who offer products that are GMO-free and 100% organic. As a result, you can be sure that the tropical fruits and produce you purchase there are of the highest quality that can be found anywhere on Maui.
5. Hawaiian Homestead Farmers' Market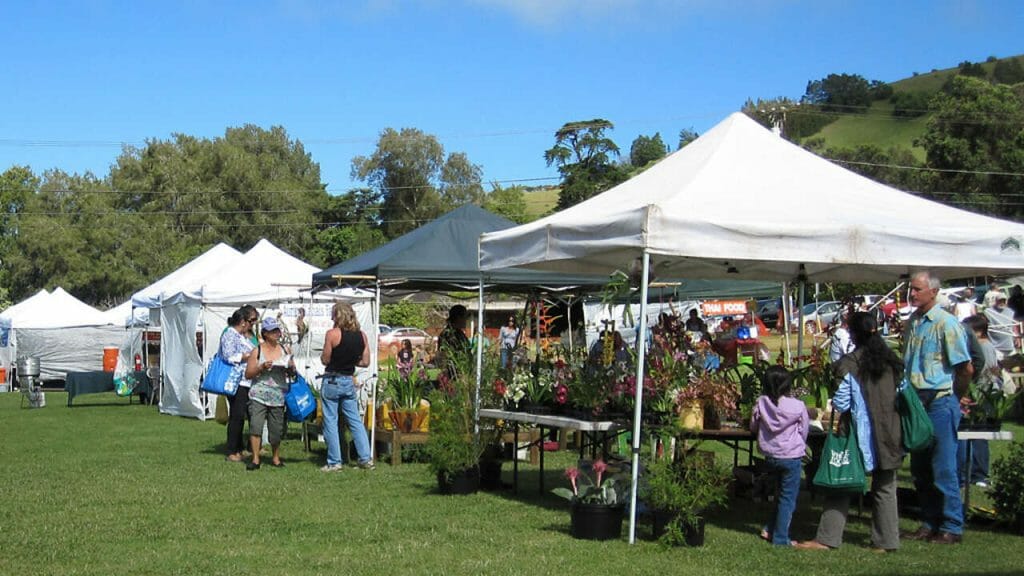 The Hawaiian Homestead Farmers' Market in Waimea is a must-visit on every Saturday from seven in the morning until twelve in the afternoon. In addition to fresh vegetables, eggs, pork, bread, plants, and goat cheese, the market also sells some great prepared foods.
6. Kaka'ako Farmers' Market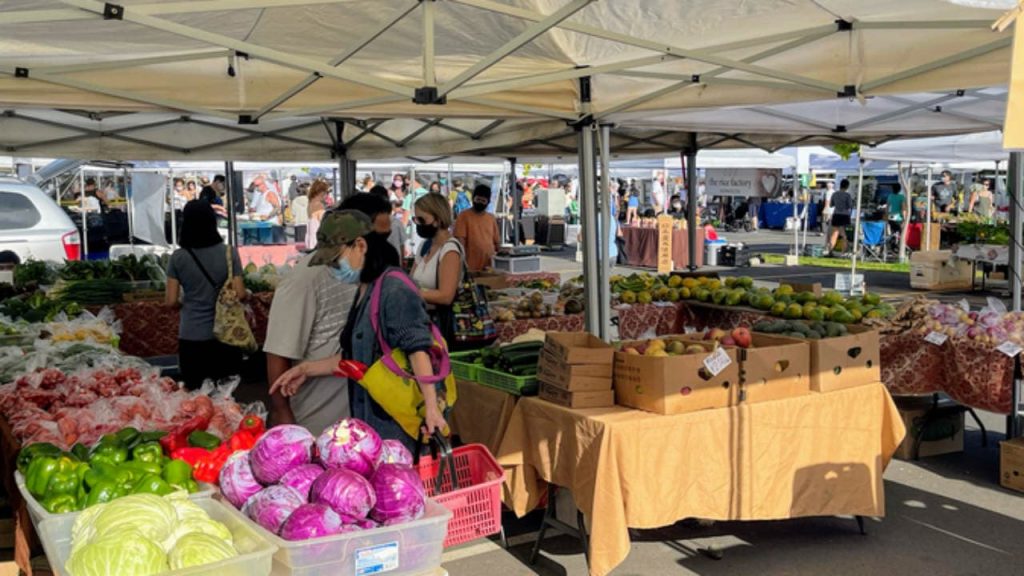 Parking at the Kakaako Farmers' Market is a breeze thanks to its convenient location right outside the Ward Warehouse mall; while you're there, you can also peruse the various stores that are located there.
Because there are fewer customers at the market on Saturdays when it is open from eight in the morning until noon, visitors have more opportunity to engage in conversation with the merchants.
Check out these incredible dairy farms in Hawaii.
7. Kapaa Farmers' Market
Residents swarm to this market every Wednesday afternoon from 3 to 4 o'clock to purchase produce that was picked that morning for this event. In addition to fresh fruits and vegetables, eggs, bacon, bread, plants, and goat cheese, the market features an excellent selection of ready-to-eat meals.
8. Napili Farmers' Market
Visit the Napili Farmers' Market every Wednesday and Saturday between the hours of 8:00 a.m. and 12:00 p.m. for the freshest produce available – from mango, pineapple, and banana to coffee, locally grown herbs, and even smoothies and juices made from that produce! If you're looking for all-local Maui produce, the Napili Farmers' Market is the place to go.
9. Haleiwa Farmers' Market
The Haleiwa Farmers Market, which can be found in Waimea Valley, is the ideal setting for a leisurely Thursday afternoon that you can spend looking at artwork and purchasing locally grown produce.
Oh, and there is usually live entertainment, activities in arts and crafts for the children so that you may shop in peace, and even a bar – possibly the only bar at a farmers' market on the island of Oahu!
10. Volcano Village Farmers' Market
Farmers markets in Hawaii's smaller towns are frequently regarded as social occasions, and the Volcano Village Farmers' Market is no exception to this rule. Visit this picturesque market on a weekly basis between the hours of 6:30 and 10:00 in the morning to pick up locally grown fruits, veggies, and flowers, as well as freshly baked foods and handcrafted items.
11. Kauai Community Market
This privately owned market is held every Saturday from 9:30 a.m. to 1 p.m. at the Kauai Community College. It features more than 100 exhibitors offering fruit, vegetables, plants, and a range of prepared dishes and dog biscuits all of which are created using products grown on Kauai.
12. Upcountry Farmers' Market
This weekly marketplace has been operating for more than 40 years at several locations, and it is currently held every Saturday from 7 to 11 a.m. at the Kulamalu Town Center. It is Maui's longest-living farmers market, and it is also known as the Kulamalu Town Center Farmers' Market.
Participants will have the opportunity to purchase a wide selection of locally grown products, fresh seafood, chilled coconuts, tropical flowers, local honey, breads, candles, presents, and much more.
Since there is so much to do and see in Hawaii, a great family adventure would be to visit one of the state's numerous farmers markets to load up on farm-fresh produce for the best picnic you've ever had!