Antique shops of various sizes may be found in abundance around the state of Colorado. One may find a store specializing in vintage and antique goods among the towns, villages, and cities in Colorado.
In these ten top antique stores in Colorado, you are sure to find the ideal second – hand bargains, whether you are searching for antique furniture or vintage small items.
1. A & J Antique Mall, Fort Collins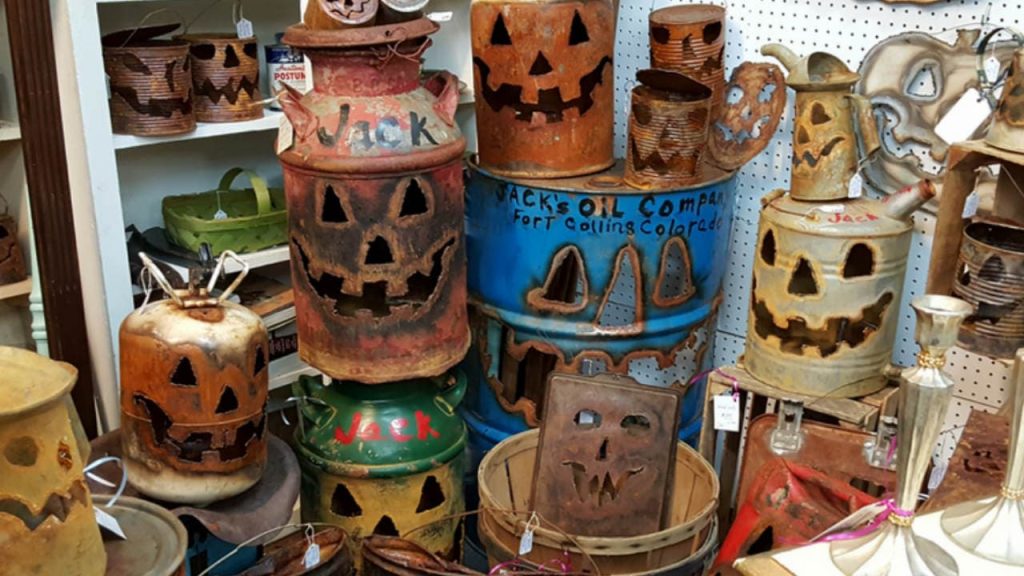 One of the best antique stores in northern Colorado is the A & J Antique Mall, which is located in Fort Collins and has a total floor space of 13,000 square feet, in addition to housing over 110 different antique vendors.
Even more impressive is the fact that A & J has won the title of "Best Antique Store" in Fort Collins for the past three years in a row. You can find a wide selection of things that have been previously owned, ranging from old furniture and linens to vintage toys and costume jewelry.
2. Antique Corral, Cortez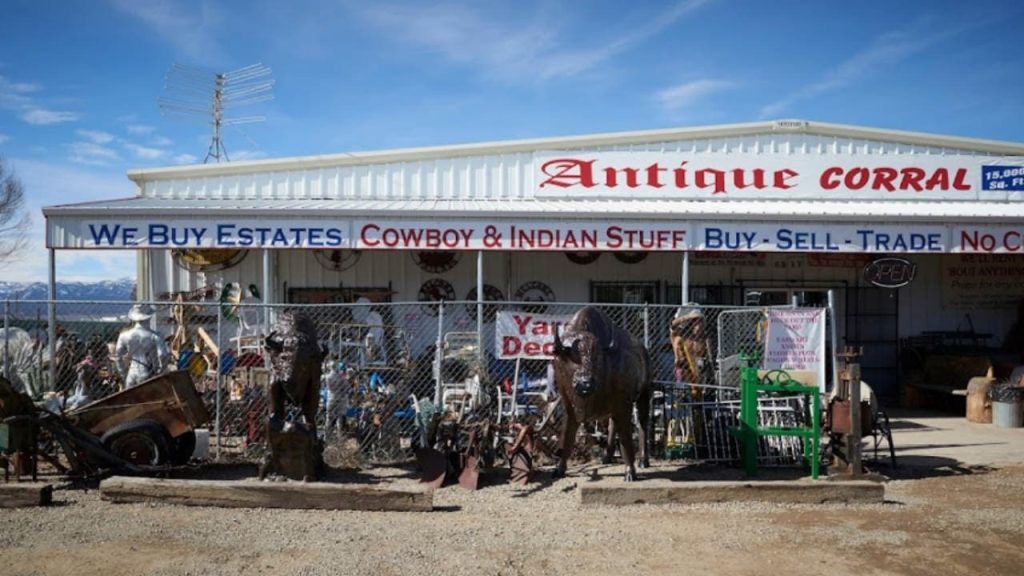 This antique shop in Cortez encompasses 15,000 square feet of area, all of which is completely crammed with a wide range of interesting antiques and secondhand items.
At Antique Corral, you may shop for a variety of antiques, including furniture, ceramics, jewelry, and toys. It is believed that the prices here are fair, and the selection is so extensive which encourages frequent consumers to continue shopping here.
3. The Brass Armadillo, Wheat Ridge
Within its 49,000 square feet of area, this enormous antique emporium in Wheat Ridge houses the wares of 600 different antique and vintage sellers.
Nearly every holiday has associated sales, and if you register for their text message notifications, you will never miss out on a great deal even if you forget to look for one. At the Brass Armadillo, you may shop for a variety of items, including paintings, apparel, glassware, and furniture.
You might also want to try visiting these farmers markets in Colorado.
4. Colorado Antique Gallery, Littleton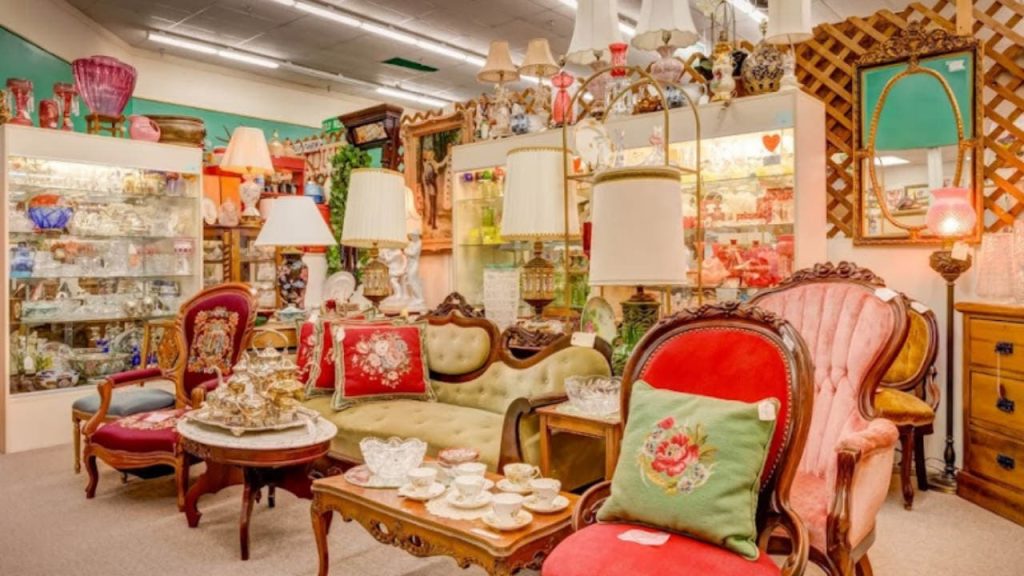 Since 1992, the Colorado Antique Gallery has been run by a local family that also owns the business. It is Colorado's biggest antique mall with 51,000 square-feet area.
You can find anything from vintage Barbie dolls and sporting products to retro furnishings and furniture from the '70s and '80s. This antique store has 275 different vendors selling their wares, so there is a good chance that you will find something of value here.
5. American Classics Marketplace, Colorado Springs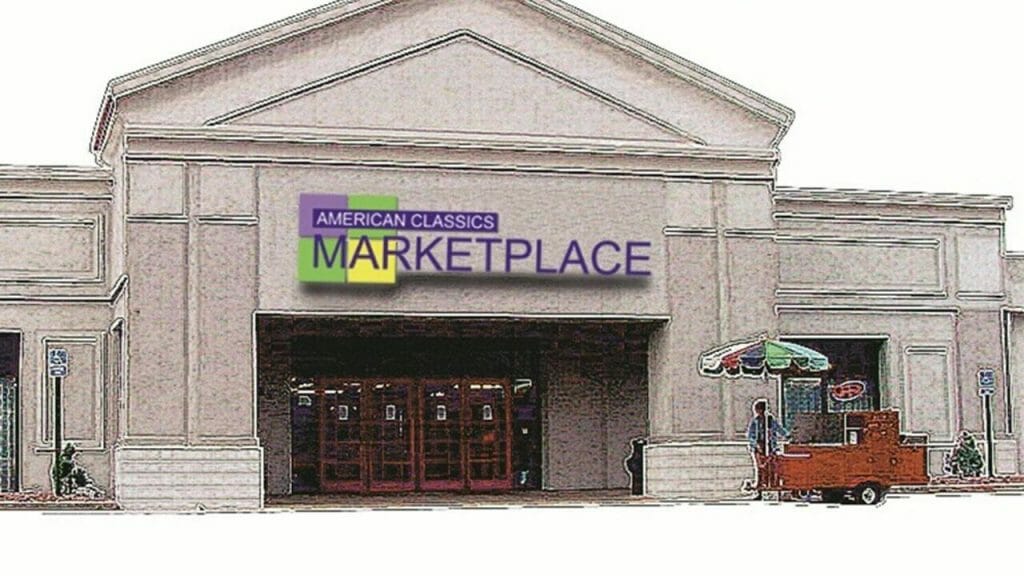 Visit the American Classics Marketplace in Colorado Springs, which has more than 300 different vendors selling antiques, if you are interested in purchasing some. Customers have been satisfied with this company's products and services for more than a decade at this point.
The American Classics Marketplace is home to a wide selection of antique goods, including glassware, furniture, and vintage apparel, among other things. You may also find handcrafted goods, in addition to other surprising treasures.
6. Eron Johnson Antiques, Denver
This is the place to go if you want to find an antique item for your house since it has more than 6,000 different pieces of antique furniture spread out over 30,000 square feet of area.
Eron Johnson has been in the business of selling old furniture and architectural junk dating back as far as the 17th century for more than 40 years. More than 38 nations are represented by the antiquities in the collection.
Learn more about these malls in Colorado.
7. Ski Country Antiques and Home, Evergreen
The Ski Country Antiques and Home shop in Evergreen carries a variety of antiques, including skis, sleds, and huge pieces of furniture. This antique shop has been run by the same family since 2011, and it sells hand-picked goods that are often updated. A lot of the locals like to shop at Ski Country Antiques and Home for seasonal decorations for their homes.
8. Antique Row, Denver
When it comes to shopping for antiques in Denver, you shouldn't start anywhere else than Antique Row. There is not just one store on Antique Row; rather, there are around 25 of them. Due to the fact that these antique stores are located along Broadway, shopping along this street is a pleasant stroll.
Even the stores themselves are housed in historic structures. In Antique Row, it's fairly obvious that most stores are dedicated to selling antique furniture. But, you can also find anything from vintage carpets to horticultural supplies right here.
9. Sarkisian's Rugs & Fine Art
The finest collection of rugs and fine art in Colorado can be found at Sarkisian's. They are known for their expertise in traditional, hand-knotted carpets as well as antiques sourced from all around the world. A unique collection of oriental rugs, great art, and archeological artifacts may be seen in the Sarkisian Gallery.
Sarkisian's is one of the leading experts in Asian weaving, and the company provides a magnificent selection of both modern and vintage oriental carpets. In addition, Sarkisian's provides clients in the state of Colorado with expert Oriental and Persian rug washing and restoration services of the highest caliber.
10. Classic Facets Antique Jewelry
Classic Facets is a Boulder institution that has been in business for four decades and specializes in antique, vintage, and estate fine jewelry. Each and every piece has been sourced from various countries all around the world.
Shopping in this location is more enjoyable for everyone because they provide such a wide choice of styles and options to choose from. For example, there are some pieces in the older English style, some southwestern ones, and some classic Tiffany's pieces.
11. Sweet William Antique Mall
Located in Colorado Springs, Sweet William Antique Mall is a stunning antique store featuring one of the most vintage collections of antique items in the state of Colorado.
12. Heirlooms Antique Mall
Heirlooms Antique Mall offers antiques that are sure to pique your palette and cultivate your curiosity. Its antiques include vinyl records, books, art, oddities, furniture, and countless vintage treasures. Heirlooms Antique Mall offers antiques that are sure to pique your palette and cultivate your curiosity. The vendors offer unique flavors to the gallery that guarantee everyone's interests are met!
13. Old Wagon Antique Mall
Old Wagon Antique Mall is a showroom for antiques dealers selling everything from furniture to trinkets. This store contains a diverse array of vintage items that rare and old, but still in top-notch condition.
Antiques are a work of art and a beautiful reminder of our rich past. So, if you are an antique lover, then make sure you visit these exclusive antique stores.