In Iowa, there are wide and beautiful running rivers and serene lakes that fascinate residents and visitors. These water bodies are the ultimate destination to enjoy water activities including kayaking, swimming, boating and more.
When it comes to water bodies, the best activity enjoyed by people of all ages is fishing. For anglers, Iowa water bodies offer crappies, largemouth bass, catfish and many more.
Before planning your next fishing trip, check out this list of fishing spots in Iowa.
1. Lake Macbride State Park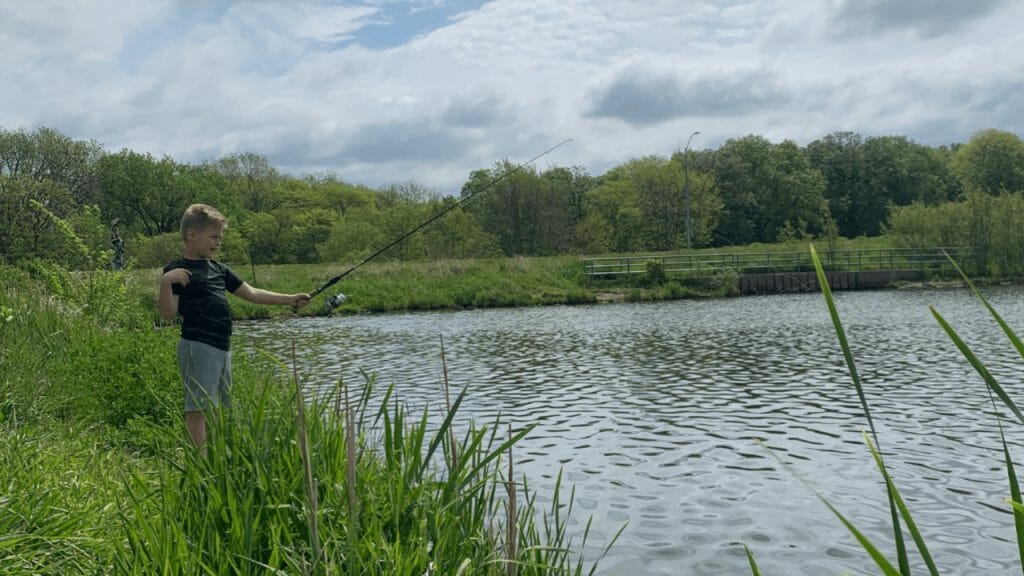 Right at Lake Macbride State Park situated in Solon, you will find the angler's dream come true. Home to the famous Kentucky spotted bass in Iowa, this park has Lake Macbride at the heart. For high quality fishing, you can fish for musky, catfish, walleye and more.
For visitors of the park, this is a famous fishing spot as well as a place to hike, camp and enjoy adventures. There are also rentals on the shore, so you can rest after a long fishing time.
2. Pinicon Ridge Park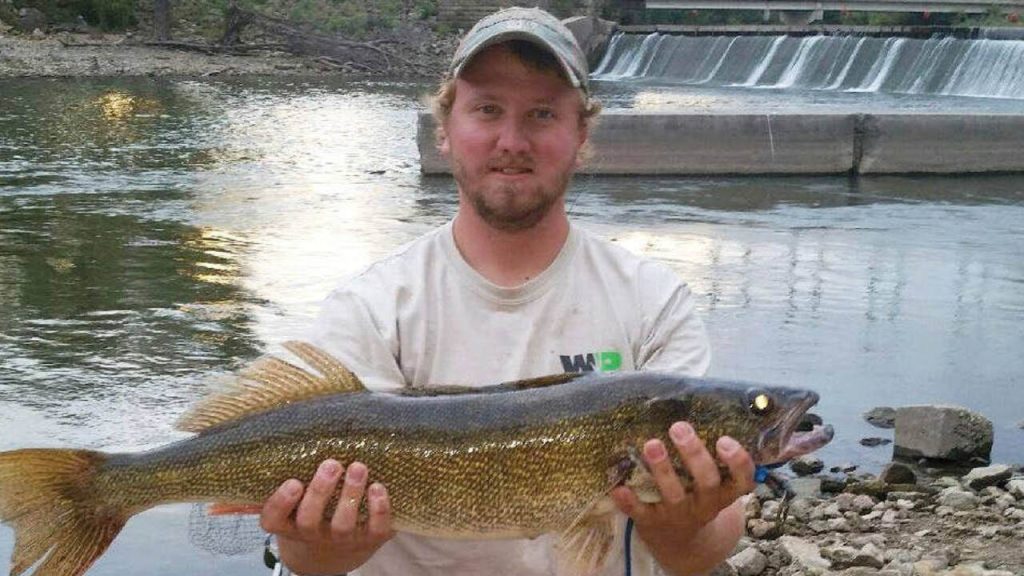 In the Central City of Iowa, Pinicon Ridge Park sits as an incredible fishing destination. Through this park, you can access the Wapsipinicon River. Featuring magnificent fishes including northern pike, bigmouth buffalo, smallmouth bass, and several other species, this fishing spot is ideal for anglers. You can enjoy outdoor activities like camping and hiking along with your fishing. So cast a line and relax until you find a good catch.
3. Big Spring Fish Hatchery
With plenty of different trout, Big Spring Fish Hatchery is one of the top hatcheries in Iowa. Right in Elkader, this hatchery is one of the best fishing spots in Iowa. Anglers need a fishing permit along with trout stamps to fish in this lake. This lake includes all the amenities of a trout pond. With a good eye and some patience, you can catch the big fishes.
Take a look at these amazing public hunting lands in Iowa.
4. Lake Darling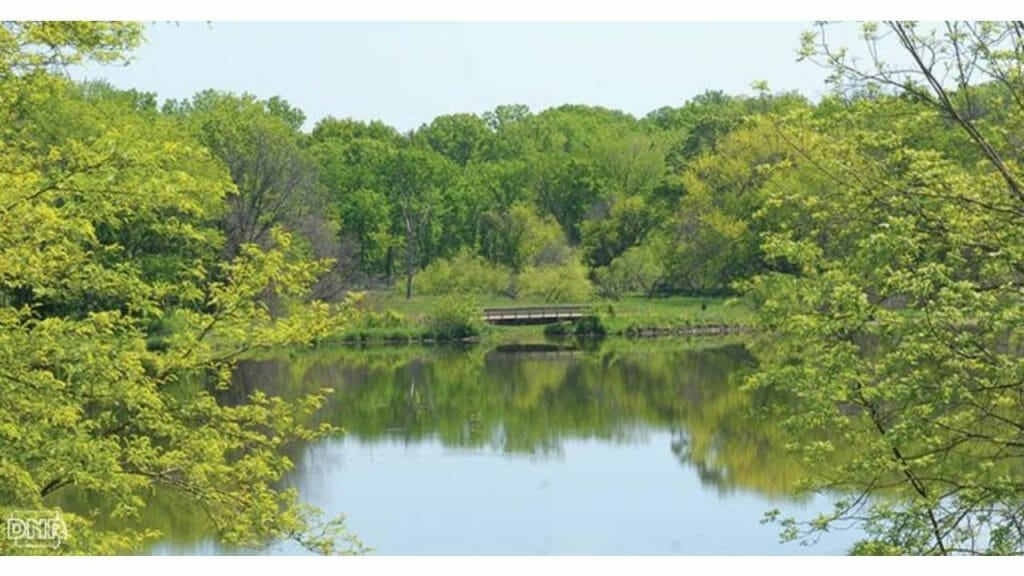 Located in Brighton, Iowa, Lake Darling is the main attraction of the Lake Darling State Park. As a fishing destination, this lake features largemouth bass, black crappie and bluegill in abundance. Throughout the year, this lake attracts many visitors to its shore for exploring the 300 acres of this lake. Not only can you guaranteed catch fish, you can also enjoy the scenic surroundings while doing so.
5. Black Hawk Lake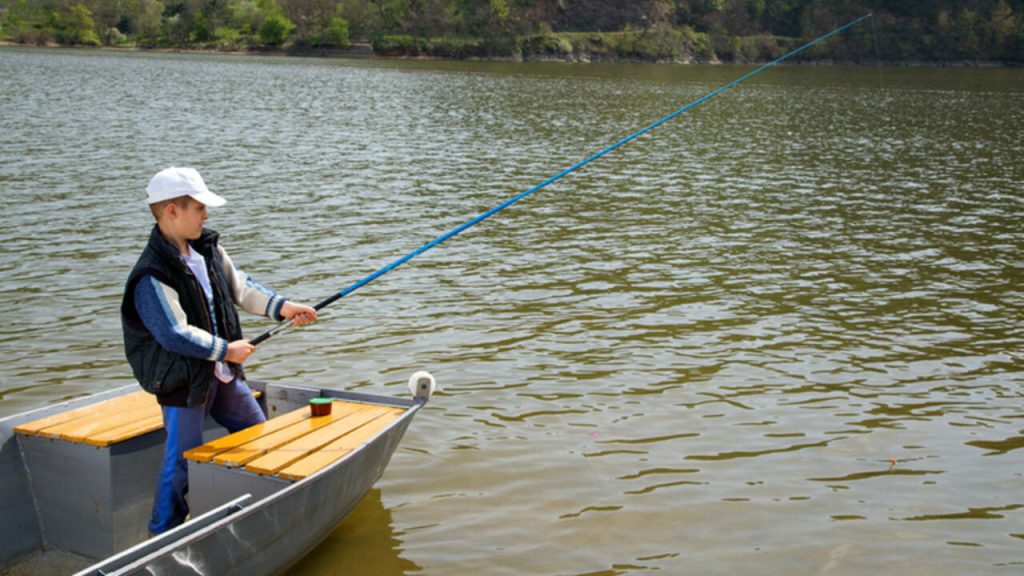 At Black Hawk Lake, different species of fishes of all ages can be found. When you visit in spring, you can find plenty of Walleye. If you visit in May, you can find 8- to 10-inch crappies.
This lake is habitat for many species of fish and the fish flourish on their own without external chemicals or artificial ways. Half of the shore is open to the public, where there are camping spots and numerous trails.
6. Hannen Park
At Hannen Park situated in Blairstown, you will find Hannen Lake. This lake is mostly stocked full of fish. Spanning over 45 acres of water to fish in, you can boat and enjoy your fishing adventure.
You can reel and have a good chance of catching bluegills, black crappie and largemouth bass. When you go for your fishing trip, you can also enjoy camping in the area and take your RV with you for your trip.
These are the most beautiful lakes in Iowa.
7. Prairie Rose Lake
Nestled among the most scenic hills of Harlan, Prairie Rose Lake is a notable fishing destination. With its excellent bluegill, channel catfish, bass and crappie, you will be content with your fishing trip in this lake. During the 2012 renovation, many rock piles and reefs were added where you can sit and enjoy the stunning scenery.
As this lake is situated inside the Prairie Rose State Park, you can enjoy different activities like kayaking, camping, trails and other amenities.
8. Volga Lake
With ice thickness of 12 inches, Volga Lake is a fantastic choice for a fishing trip. The lake spans over 5,700 acres, where you will find several fish species, including Common Carp, White Sucker, Black Crappie, Green Sunfish and more. If you want a warmer time to visit instead of the extreme icy weather, you can check the weather before you plan your trip.
9. Spirit Lake
At Spirit Lake, you will find around 40 fish species to fish. That's why it is a well known fishing spot in the state. Starting from yellow perch, walleye, bullhead and more, you can at least catch 7-8 species of fish Due to strong winds and warmer temperatures, there is a large open hole at the southwest side where you can fish. You can access the fishing spot from Marble Beach, but it is in poor condition due to ice heaving.
10. Minnewashta Lake
With plenty of pan fish and crappie, Minnewashta Lake is a fantastic fishing spot. You need to combat ice conditions but in this lake, it is safe to even venture with ATVs. When you sit by the shoreline, you can enjoy the picturesque view of the icy thickness of the frozen part of the lake and at the same time wait for fishes with your bait.
11. East Okoboji Lake
If you like fishing in a lake which is fully iced, then you can visit East Okoboji Lake. On average 14 inches of ice, the lake has many open holes and access points for you to fish. You can catch Bluegill, Black Crappie and more. Yellow Bass are also found plentiful in this gorgeous lake. Pan fish is a great option here. Remember to take tungsten jigs and live bait to get the best catches and enjoy decent bites.
Iowa is an incredible state to enjoy your fishing trip. Once you select and visit any of the listed fishing spots in Iowa, all you need to do is to select the right bait and spot for catching a big one.