When a town is abandoned, it can be extremely creepy—with its quietness, the realization that the ruins of a lifestyle have gone astray, and a general sense of emptiness. Georgia is surely home to a number of communities that were once prosperous but have since lost their luster…as well as its residents. This is the place to go if you want to have a nice scare or two.
Many tiny towns in Georgia have populations of under 100 people, and there are a few places that have been abandoned for a long time. Many ghost towns exist here that are both eerie and intriguing, and they are all well worth seeing.
Here is a list of the top fascinating Ghost Towns in Georgia:
1. Auraria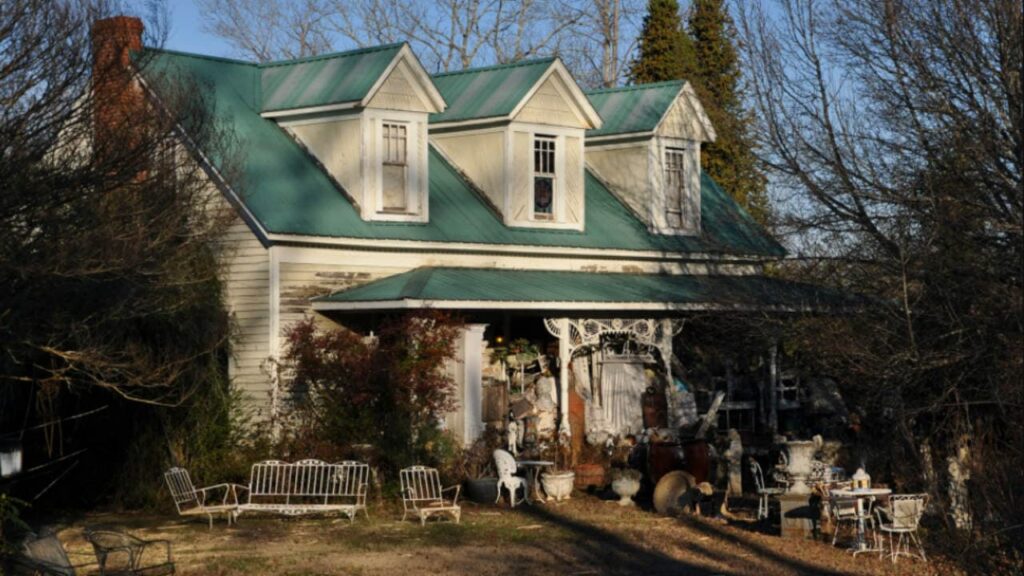 There was a time when this region was extensively populated by people hunting for gold. The Auraria gold rush occurred in 1832, when one of the country's earliest gold discoveries was made in the town of Auraria. The boom continued until gold was found in California in 1848, when the boom ended.
Additionally, it was during this period that mining activities were formed, and the town experienced prosperity, with more than $20,000,000 in gold being mined. The gold rush, however, spread rapidly to other states. There was less treasure to be discovered in Auraria because of this. It had been abandoned and had quickly become a ghost town as a result.
The town is mostly in ruins, although there are some fascinating locations to see, such as a cemetery close to the Auraria Church with gravestones going back to the town's inception, and a museum dedicated to the town's founders, among others. Also, there is a general shop that has been abandoned, as well as a variety of uninhabited dwellings.
2. White Sulphur Springs
Located in the northeastern corner of Georgia, White Sulphur Springs is near to Gainesville and approximately an hour and a half north of downtown Atlanta. The town of White Sulphur Springs became a renowned hotel and vacation destination for inhabitants of the Southeast when it was established in 1846.
Every year, tens of thousands of visitors go to this popular destination, which is owned by J.W. Oglesby. There is some private land near White Sulphur Springs, so be courteous of your circumstances, and don't trespass. Despite the fact that the majority of White Sulphur Springs were destroyed by fire, the following structures remain,
The foundation of the structure
Steps and stone paths are included
Water features
Light poles
3. Ebenezer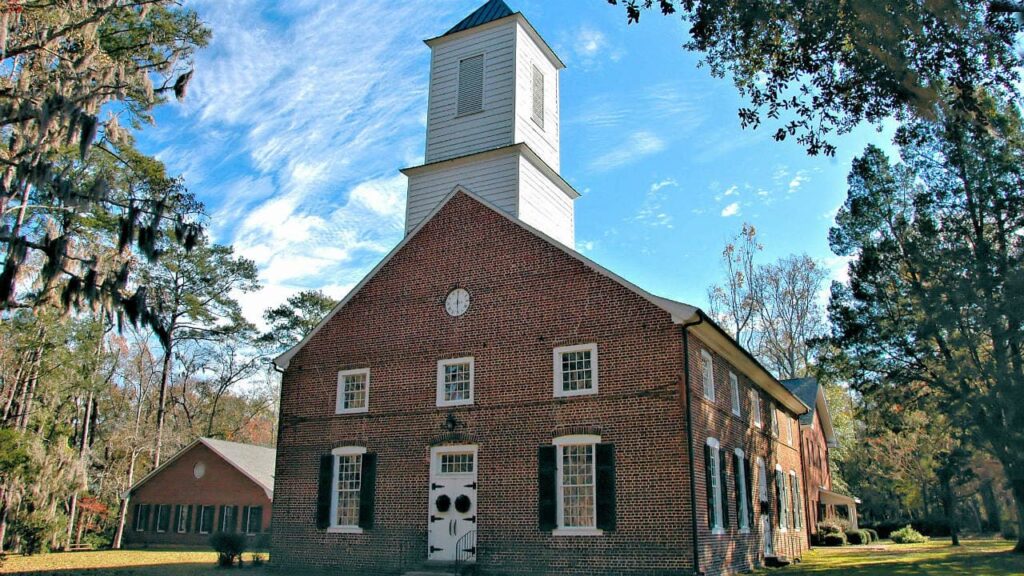 In Effingham County, Ebenezer is roughly half an hour north of Savannah and is a small town. Just to get to Savannah, use the GA-21 N and continue on it until you reach Old Augusta Rd S. Carry on till you reach GA-275 N. Continue on from there.
A military fortification for Savannah, Ebenezer (also known as New Ebenezer) was the first community in Georgia for religious refugees and was established in 1734 as a military protection for the city of Savannah. First colonists came from Salzburg, continental Europe (now Austria), where they've been expelled for their religious beliefs in the early 1730s.
Additionally, during the British invasion of 1778, the town was badly destroyed, and it was never able to recover properly. Ebenezer was effectively abandoned in 1855, rendering it one of the state's earliest ghost towns and one of the state's most historic sites. An annual pilgrimage to this town in remembrance of the Salzburg Protestants is made by relatives of the Salzburg Protestants every year.
You might also be interested in visiting these creepy haunted places in Georgia.
4. Scull Shoals
At one time, the mill hamlet of Scull Shoals, located in the Oconee National Forest, was indeed a thriving mill settlement in the eighteenth century. The settlement was home to a sawmill, a grist mill, and a paper mill, but it was also a cotton textile manufacturing center until the late nineteenth century.
Scull Shoals is located just several miles to the east of Atlanta, with the nearest town being Greensboro, which is a few miles away. When traveling from Atlanta, take the I-20 East to GA-44 in Greene County, where you will find Scull Shoals.
You'll get to your eerie destination if you take exit 130 and proceed on GA-44 E. Furthermore, take note that the destruction of historic relics or any other items in this site is absolutely banned.
5. Apalachee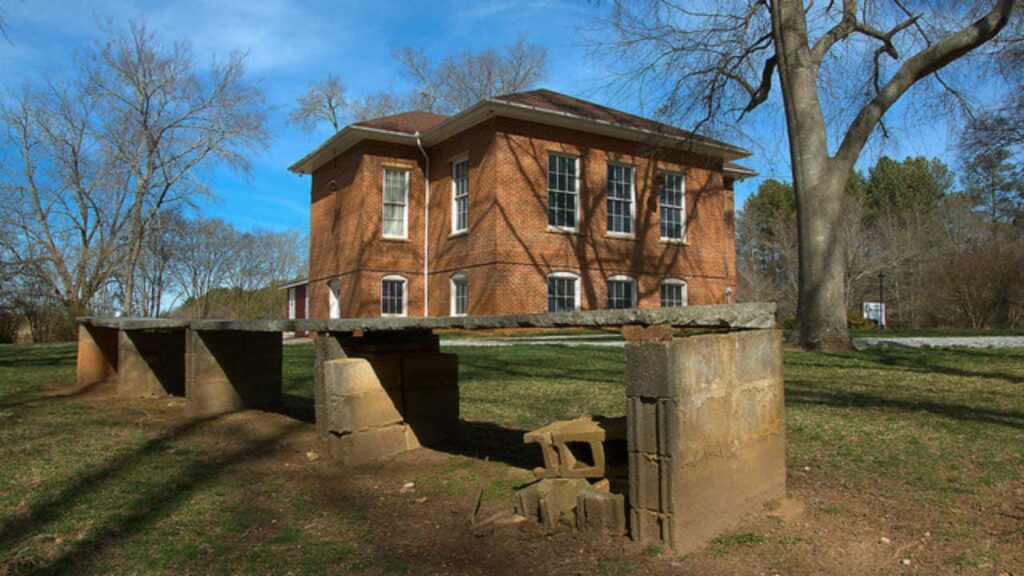 It is located in the northeastern part of Madison off US 441. There seem to be two churches in the neighborhood. The Apalachee River, which runs nearby, was the inspiration for the name. There used to be a depot and a post office. In the 1950s, the post office was closed. It has since been transformed into a rural region north of Madison, Georgia. It was Richard T. Turk, Sr. who submitted the submission.
Additionally, the city of Apalachee was founded in 1907. This community had a big school building built in the early 1900s, and this structure is still standing today. There have already been two railways that have run through this region throughout the years.
The very first railroad was constructed around the year 1888. The second one, constructed by John Bostwick in 1907, was used to transport cotton and other goods on the Georgia railway from Bostwick to Apalachee, which was built by the same company.
6. Griswold Ville
The factory was turned into a weapons manufacturer during the American Civil War. These artifacts are now very hard to come by and have a hefty price tag. More than a dozen shops and other establishments operated in the town, which peaked at 500 residents during the conflict. Sam Griswold established Griswold Ville in the 1840s.
In the town's northwest corner, Sam established a manufacturing business that was successful until the American Civil War. Nowadays, mainly farmland and a few inhabitants commemorate this town. The railway line is a significant east-west connection.
Try checking out these haunted houses in Georgia.
7. Atlanta Prison Farm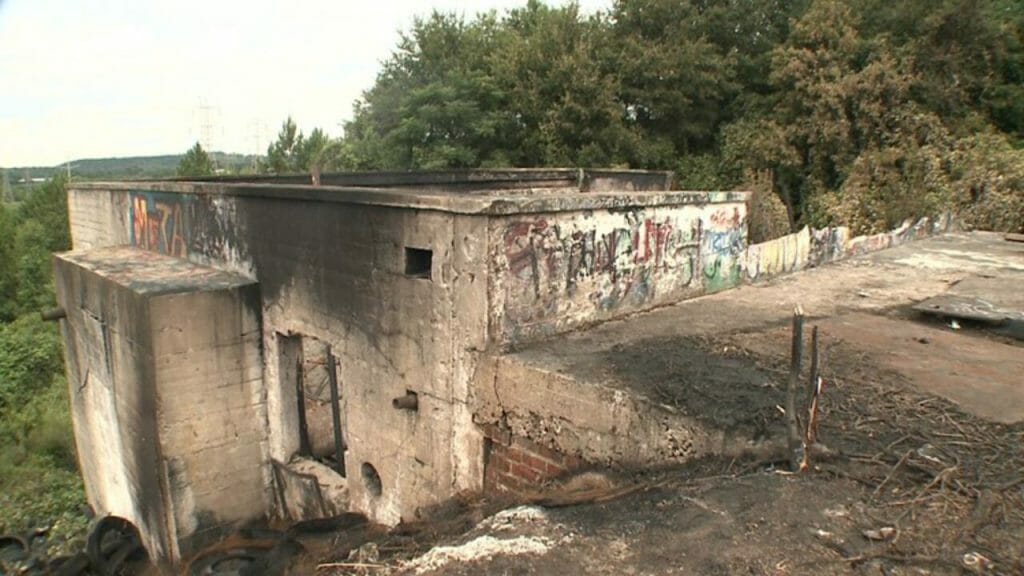 Even while it's typically unwise to spend time in a jail whether it's open or closed, this one is so rich in history that you're practically compelled to at the very minimum visit the museum of the grounds simply to view the magnificent graffiti.
Not that we recommend it, since you'd legally be infringing on City of Atlanta property, or, you know, in risk of getting brutally murdered (which is even worse) by randoms while fumbling through the poisonous, shady, and hazardous buildings on the outskirts of the city.
8. Georgia Nuclear Aircraft Laboratory
During the Cold War, the military considered developing a nuclear-powered aircraft. They were lucky in that they thought about examining it (and they did), but they were unfortunate in that they chose a structure in the heart of Dawson Forest to do it.
The construction of subterranean bunkers into which white-coated mercenaries would flee after starting the nuclear reactor to see what was happening like all the surrounding trees' leaves would fall.
9. Pullman Yard
A new development is planned for Kirkwood's ancient 25-acre recently departed rolling stock institution, which has been shuttered since the 1950s, but it has also served as a backdrop for films such as The Hunger Games and Fast Five and has hosted numerous wild and secret parties over the years. It is expected to open in the next few months.
10. Woody's General Store
This store, which was one of the few structures standing in the precious metal ghost town of Auraria, just south of Tennessee, offered products to the miners who unearthed more than $20 million worth of shining metal during the gold rush of the 1820s surrounding Dahlonega.
According to reports, if you peek inside, you will still see old Coke bottles heaped on the shelves. By looking at the old Coca-Cola sign, you can see that they weren't interested in any of the New Coke nonsense going on surrounding their hills.
In conclusion, it is without a doubt a fact that, these towns and localities are known as "ghost towns" for a reason: they are impossible to visit owing to their isolated locations and run-down situations.