Iowa is a state that is rich in history and prestige. The primarily rural state is known for its beautiful terrain, coastal towns and rural lifestyle.
But, there are also quite a few abandoned small towns in Iowa, which were deserted for various reasons. Nowadays, they are the center of many urban myths and ghost stories.
If you want to know more about them, then see our list of the scariest ghost towns in Iowa.
1. Buckhorn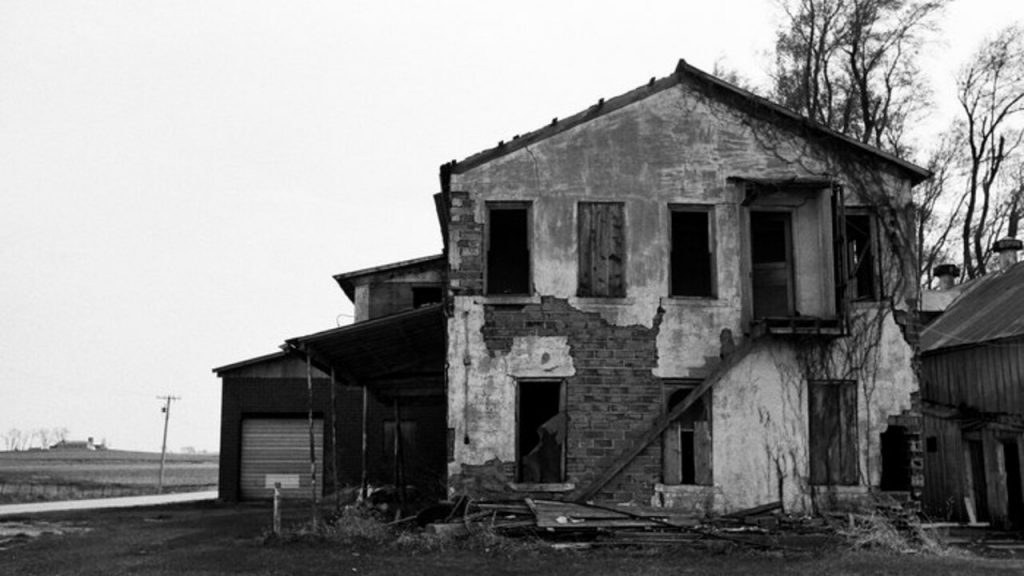 Near the intersection of Highway 64 in Jackson County sits the abandoned town of Buckhorn. It consisted of a farmers' collective established in the early mid – twentieth century that was acquired by a sizable dairy in 1962, according to some brief investigation. All that's left of it is this structure, the old Buckhorn Creamery, a cemetery, and a deserted chapel.
2. Sunbury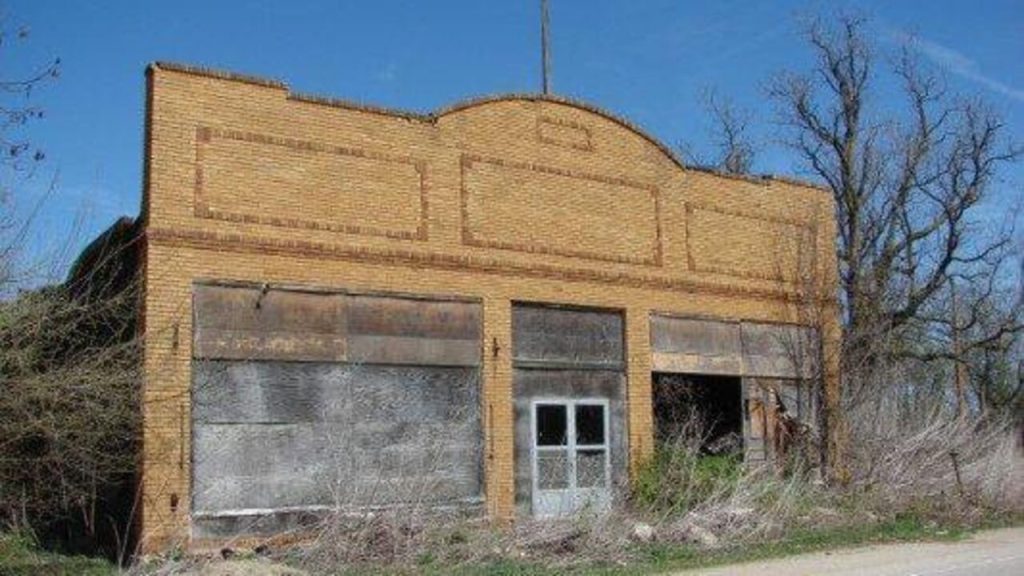 A small community named Sunbury, Iowa, may be found 30 miles to the west of Davenport. The town was established when the train arrived in the region, and its population is thought to be 50. Small farms in the countryside surrounding Sunbury provided food and income; the majority were family-run operations that persisted in large part as a result of the extremely fertile, loamy soil.
The Sunbury Bank, a tiny bank housed in a brick structure, operated in the town until failing during the Great Depression and being abandoned. It was eventually demolished about 2014.
3. Rockville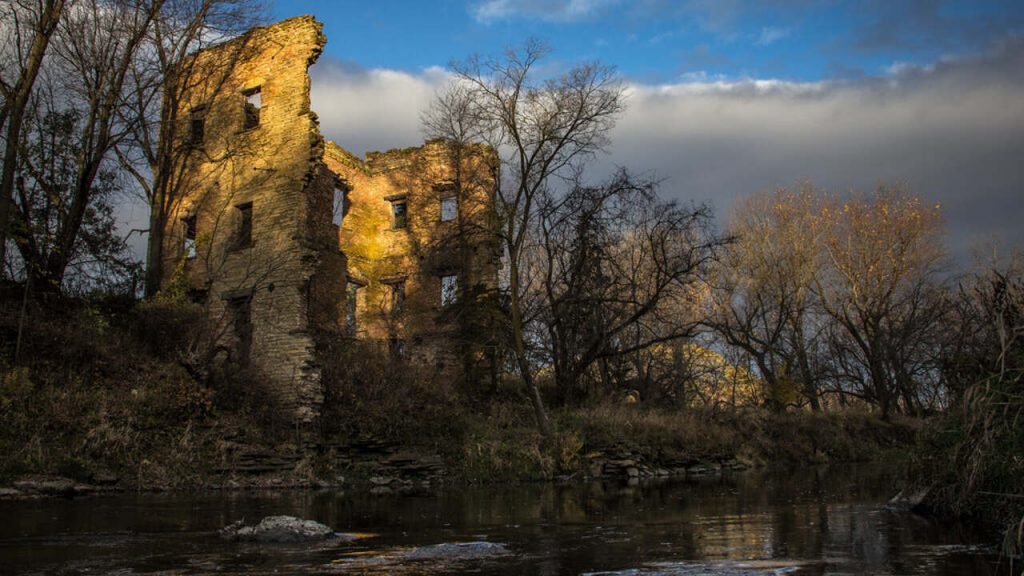 Incorporated in 1845, Rockville is a former city in Delaware County, Iowa, in the United States. It was one of the oldest communities in Delaware County, second only to Delhi.
There were several stores, a hotel, a sawmill, a gristmill, a blacksmith, and other businesses in the region, which served as a significant trading hub. Today, the location is known only as a rural outlying section of Worthington.
Take a look at these scary haunted places in Iowa.
4. Elkport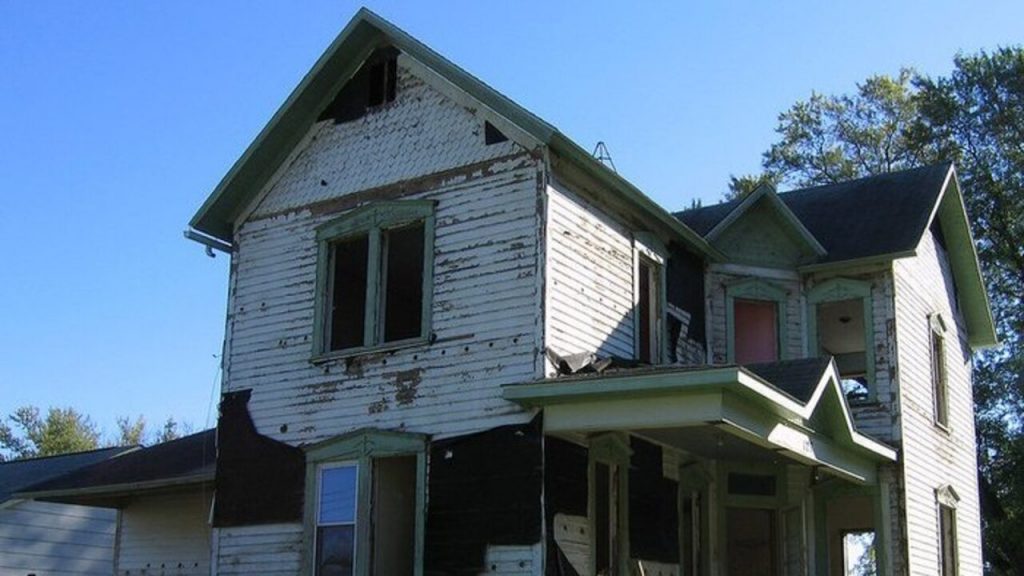 In 1855, Elkport was planned as a town. At the 2010 census, there were 37 people, down from 88 in 2000. Floods in May 2004 caused significant damage to the town.
Following the floods, every person in the community accepted the federal buyout option, selling their properties to the federal government of the United States for destruction. Nearly all of Elkport's structures were demolished in September 2006.
5. Carrollton
This old abandoned town, which is in Carroll County, once served as the county seat. Up until the construction of the Northern Railway and the layout of Carroll in 1867, the area and the county both saw modest growth.
The majority of the homes were moved into the countryside nearby, where they are now used as barns or other outbuildings. A grocery, postal service, forge shop, and one or two homes are still needed.
6. Stanzel
Stanzel is now only a deserted ghost town. There are only a few residences, a functioning church, and this structure. Between Winterset and Greenfield, in Adair County, on Highway 92, are the crumbling ruins of the settlement.
Take a look at these major cemeteries in Iowa.
7. Stiles
Stiles is a ghost town in Davis County. This town is no longer listed on the Iowa map. In 1858, the population of Stiles was one hundred people and the town boasted three stores, a grist mill, a blacksmith shop and sawmill, and two doctors who each had their own drug store.
8. Unique
Unique, Iowa was a hamlet in Weaver Township, Humboldt County, Iowa, United States. Settlers began building in the area when it was believed that a railroad would pass through the marshland. The town contained a post office from April 1878 until September 1891. It was re-established April 1892 and discontinued permanently January 1902.
9. Dublin
Dublin, Iowa has largely disappeared. This 1874 structure, which was once an Odd Fellows Lodge, had its first floor used as a store from 1904 until 1969. The community had its own cornet band, a blacksmith shop, cheese factory, glass factory, two other shops, post office, and wagon shop.
10. Mount Etna
A settlement called Mount Etna is situated somewhat close to Lake Icaria. Mount Etna originally housed a postal service, grocery shop, and numerous churches but is now essentially a ghost town. In the formerly thriving village of Mt. Etna in Adams County, Iowa, is where you can find the former one-room schoolhouse. One of the 13 primary schools in the Corning school system that shut down in 1960 was the schoolhouse.
11. Stony Hollow Road
Although Iowa has an odd assortment of ghost roads, this one is regarded as the frightening. This gravel road outside of Burlington is associated with the suicide of a woman by the name of Lucinda, who is said to have done it after learning her husband had left her. Although residents stay off of this route after dark, ghost hunters love being there.
Iowa's ghost towns are creepy and also kind of cool in a way. However, you probably shouldn't wonder off to any of these ghost towns on your own.