Few states observe Halloween in the most traditional manners, but Iowa does. Pumpkin carving, fancy dresses, spooky decorations, and many other activities.
However, due to the urban legends associated with them, there are several locations in Iowa that might be far too spooky to visit on a Halloween night.
If you are looking to visit any haunted spots in Iowa this Halloween, or just for the intrigue, then you should definitely check out our list of the creepiest haunted places in Iowa.
1. The Villisca Ax Murder House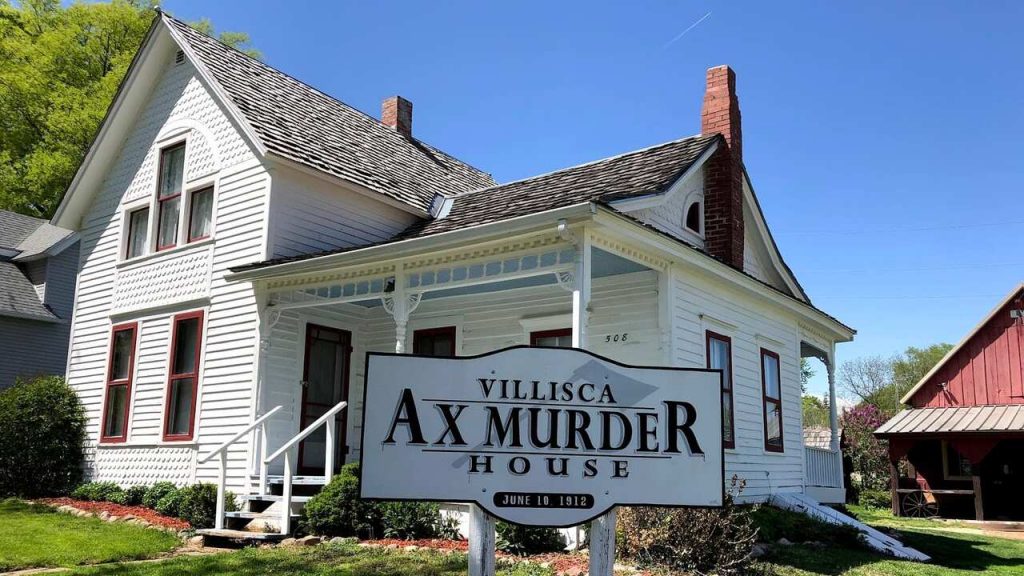 Guests have experienced everything from hearing children laughing and playing with toys in vacant rooms to hearing a door open and close on its own. In the Villisca Ax Murder House, where eight people, including six children, were killed while they slept more than a century ago, encounter these feelings and more.
2. Edinburgh Manor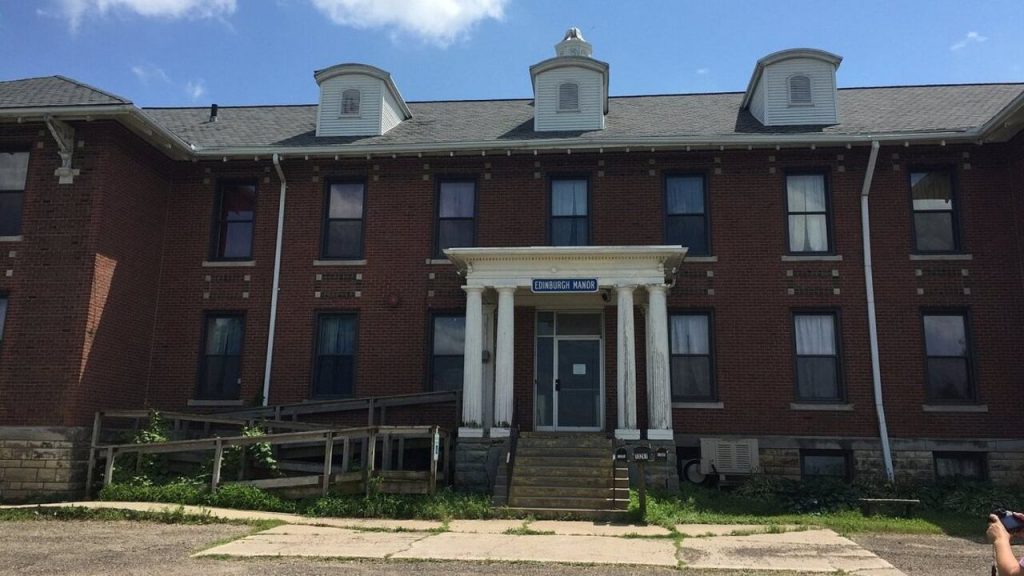 There is more to the Edinburgh property than meets the eye. The building, which was originally intended to be a courthouse, was renovated in the middle of the 1800s to become a poor farm, where the underprivileged, handicapped, and incurably mad worked on the land in exchange for lodging and food.
3. Farrar Schoolhouse
The abandoned schoolhouse, which was built in 1921 on donated farmland, is situated in a remote area with few nearby structures, including a 150-year-old cemetery directly across the street. Five years after it closed its doors in 2001, the structure was bought by a local couple who soon discovered that it wasn't entirely empty.
These are Iowa's creepiest ghost towns.
4. Independence State Mental Health Institute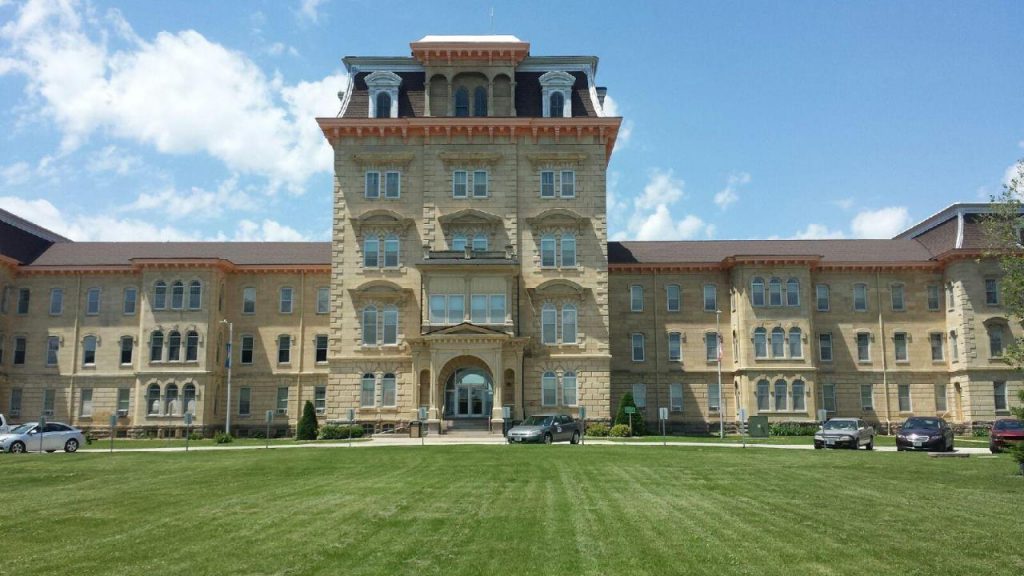 The Independence hospital, Iowa's second asylum, was built in 1873 to relieve the Mount Pleasant State Hospital's congestion. By appointment, you can visit the hospital's graveyard and its older wings.
5. Oakland Cemetery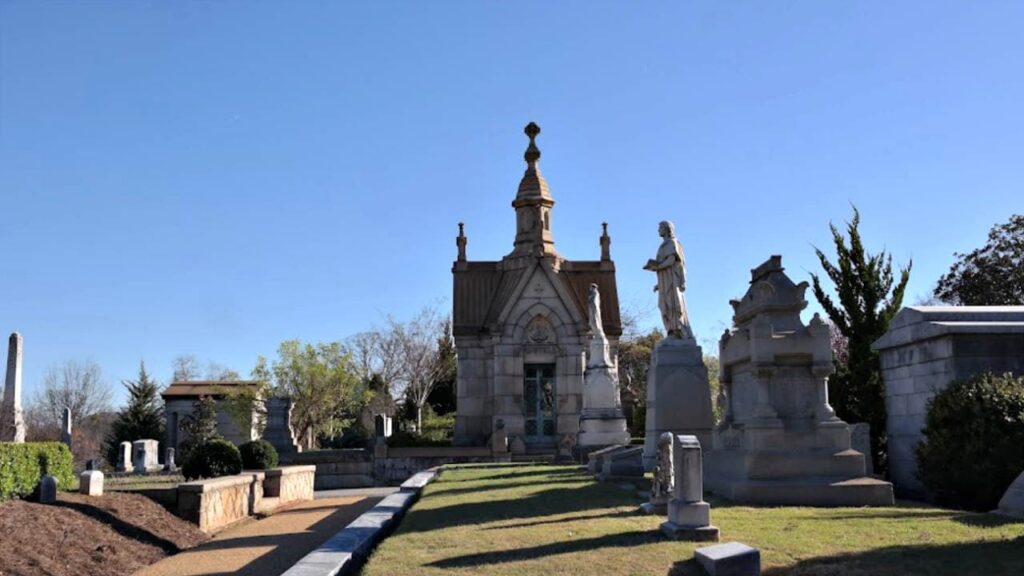 This Iowa City cemetery, which is home to the scary eight-foot-tall Black Angel statue, has long terrified thrill-seekers out late at night. The statue, which once was a lovely golden monument, now keeps vigil over the Feldevert family grave. Oakland Cemetery is one of one of the spookiest haunted houses in Iowa.
6. Franklin Hotel
Dating back to the 1900s, this fully restored Victorian Hotel in StrawberryPoint will take visitors back in time with its vintage lobby, dining room and staircase. However, throughout its history it has attracted some visitors that refuse to leave. Many claim the hotel is home to two ghosts.
Take a look at these major cemeteries in Iowa.
7. Banwell Bridge
There are several legends surrounding this isolated bridge, but the most well-known is very horrifying. According to legend, a mother brought her kids to the bridge to see the trains go by below. She pushed the kids over the railings of the bridge instead, watched as they were run over and killed, and then leaped in front of the train.
8. Stony Hollow Road
Although Iowa has an odd assortment of ghost roads, this one is regarded as the frightening. This gravel road outside of Burlington is associated with the suicide of a woman by the name of Lucinda, who is said to have done it after learning her husband had left her. Although residents stay off of this route after dark, ghost hunters love being there.
9. Cresco Theatre & Opera House
Voted as one of the top 10 most haunted theaters in the Midwest, the CrescoTheatre opened in 1915 and offers a 100-year history of live performances and modern motion pictures. While the theatre is still in operation, it is now home to some unwelcome guests.
10. Squirrel Cage Jail
The Squirrel Cage Jail has a unique history being the only three-story revolving jail ever constructed. It was constructed in 1885 and was in operation until 1969; currently, it is a museum and a popular tourist destination with many strange happenings.
11. Mars Hill Church and Cemetery
This log church, which was constructed between 1850 and 1857, is the only one of its sort remaining in operation in the United States and was formerly the biggest log structure in Iowa. Despite being destroyed by fire in 2006, the neighborhood reconstructed it in 2008.
Pentagrams and candles are sometimes left behind as proof of ceremonial masses that occasionally take place there in the middle of the night, making it one of Iowa's creepiest locations today.
12. Mathias Ham House
This house-turned-museum, often known as a "textbook haunting," provides tourists with a wealth of history and chills. After moving to Dubuque in 1833 to take advantage of the steamboat trade, the previous owner of this house, Mathias Ham, met his wife here and expanded the house to accommodate their six children.
13. Woodland Cemetery
Since it was founded in 1848, Woodland Cemetery holds the title of being Des Moines, Iowa's oldest cemetery. This distinction was earned prior to Des Moines' status as the capital of Iowa. It is a municipal cemetery that is run by the Parks and Recreation Department of Des Moines, which also owns the cemetery.
Over 80,000 people are buried in an area that spans 69 acres and is located near the intersection of 20th Street and Woodland Avenue. Woodland Cemetery is one of the most well-known cemeteries in Iowa.
There are hundreds of places in the state of Iowa with haunted stories and paranormal myths attached to them. But, the ones listed above are standouts due to the fact how well-known they are in the state.