While Alaska has a plethora of locations where you may witness awe-inspiring heavenly natural wonders, it also has plenty of locations where you can have some thrilling adventures.
Alaska is filled with creepy haunted stories dating back to the 1800s and ghosts from the past that linger around every corner. However, there are a few daring souls who prefer to seek out the most harrowing of situations.
Here are a few haunted places in Alaska in the hopes that they pique your interest in learning more about their sinister past.
1. Hotel Captain Cook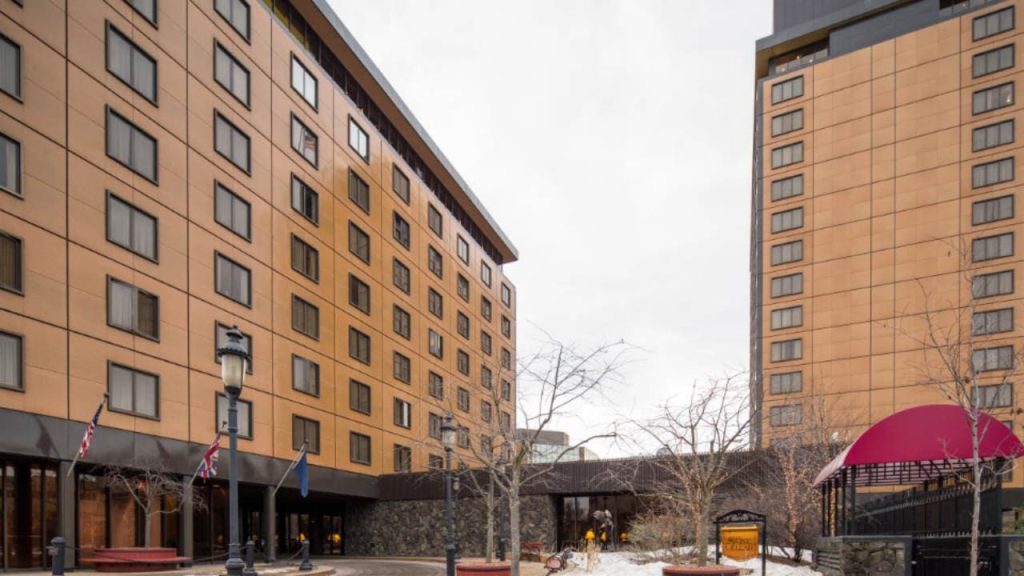 People claim to have had paranormal experiences at this location in Alaska, which is well-known throughout the state. The personnel and management of this hotel insist that they have observed a woman loitering near the hotel lavatory.
Moreover, they have also had the opportunity to see the opening and closing of doors as well as the turning on and off of lights. According to the villagers, the lady is confined to this location and is unable to leave. As a result, a strange presence might be felt at this place.
2. The White House Bed & Breakfast
This structure was constructed in the year 1902. It served a variety of functions during the course of time. Originally, it was a hospital, and afterwards it was converted into a daycare facility. After some time had passed, it was converted into a hotel.
But unfortunately, this location experienced substantial damage as a result of a fire that occurred in the year 1980. It was then restored to its former splendor over a period of time. One or two people claim to have witnessed a lady who does nothing except stand in one place and gaze over her shoulder at you from behind. People in the neighborhood speculate that she was formerly the owner of this property, when it was utilized as a daycare center.
3. Buckner Building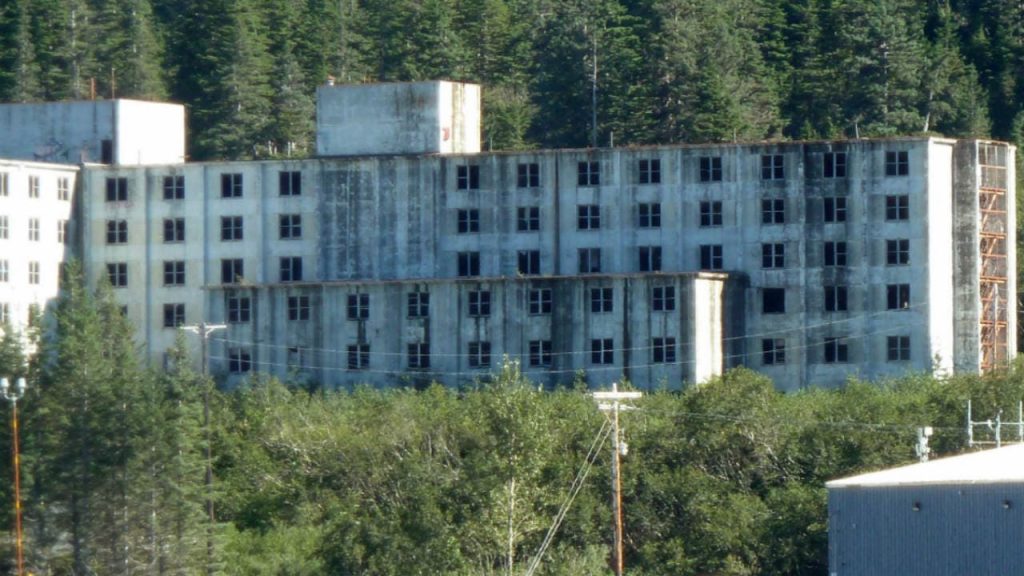 Whittier's old abandoned building, which stands several floors tall, is undoubtedly the creepiest sight you'll see when exploring the city. However, outsiders will not be able to enter or spy around because a gate has been installed.
This skyscraper, which was completed in 1953, was constructed to be extremely sturdy in order to withstand nuclear weapons during the Cold War. At this point, the only things that remain are terrible ghosts and graffiti-splattered buildings. In fact, the Buckner Building is considered to be one of Alaska's most haunted abandoned structures.
You might also want to check out these creepy ghost towns in Alaska.
4. Golden North Hotel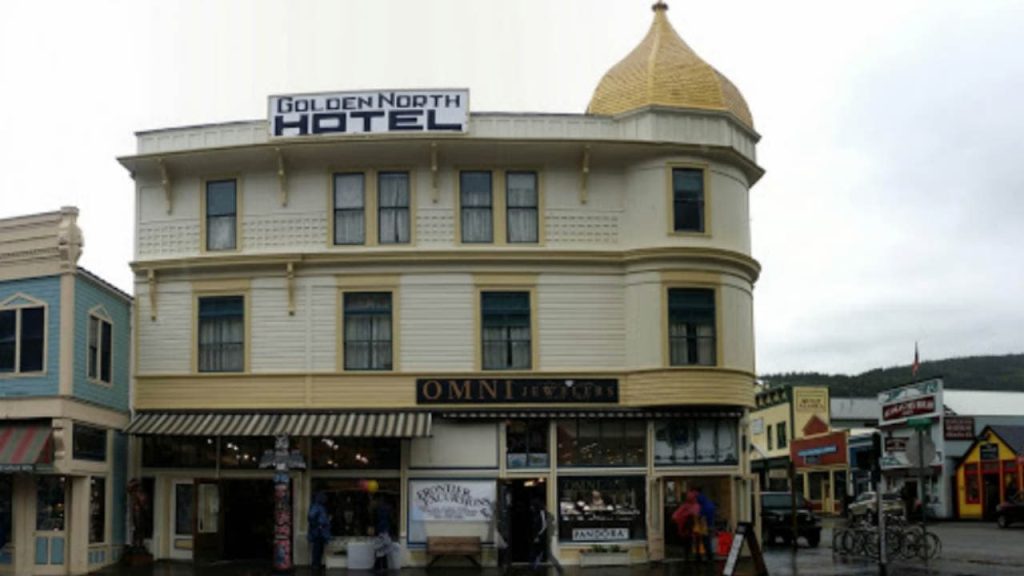 People claim that this location is haunted by a lady whose presence can be sensed throughout the structure and its surroundings. It is reported that she visited the location with her spouse at one point. He then embarked on a gold prospecting excursion. Meanwhile, this lady contracted pneumonia and, unfortunately, passed away without anyone's assistance.
In room 23 on the third level, she is confined, according to the staff members. Moreover, the locals in this area say to have heard choking sounds and occasionally seen an unknown figure in this area.
5. Eklutna Spirit Houses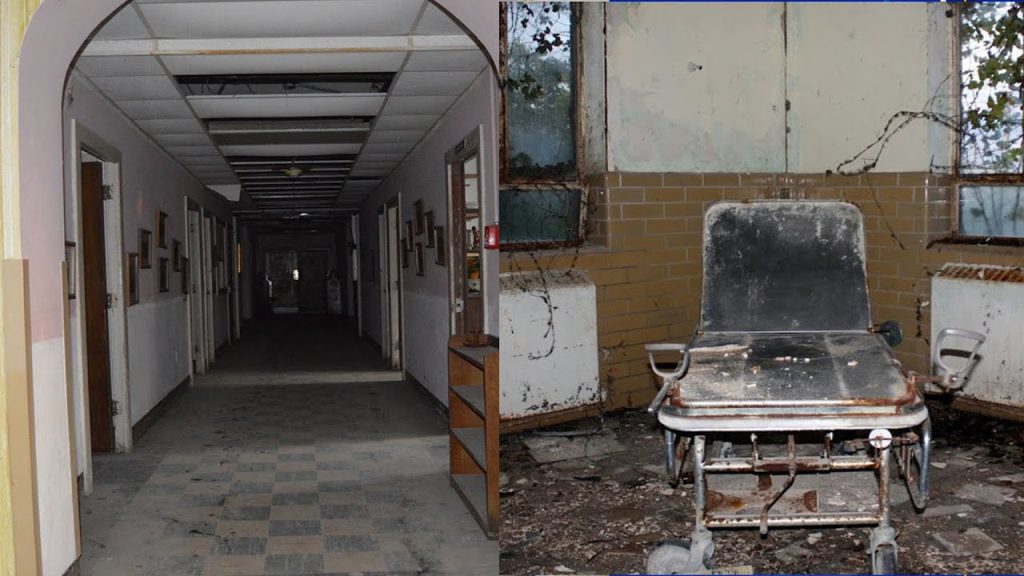 This is definitely one of the most bizarre and interesting cemeteries in all of Alaska. Small spirit boxes are placed on top of graves that contain personal objects belonging to people who have passed away and are buried beneath the earth.
However, it is believed by those who adhere to the Eklutna religion (which is a hybrid of Russian Orthodox and Eskimo beliefs) that the souls of the deceased travel for 40 days in search of their personal belongings. Hence, it was decided to build the boxes in order to stop their souls from roaming.
6. Gakona Lodge & Trading Post
Gakona Lodge & Trading Post is one of the state's oldest operating roadhouses, having been in business since 1898. Daily, many visitors come and stay at the hotel. But, they claim to have heard footsteps but were unable to determine where they were coming from at the time.
They also had the impression that someone was smoking tobacco from time to time. Again, they failed to find anyone smoking when they went to check. As this is a very ancient guest home, stories like these are typical of this place because of its history.
Make sure you visit these junkyards in Alaska.
7. Motherlodge Lodge
When this lodge first opened its doors, it welcomed guests who wished to spend the night. In a way, it served as a temporary home for those who were not permanent residents of this establishment.
So, among the countless visitors who have stayed here, some have claimed to have sensed the presence of certain unexplainable and unknown entities. Moreover, they have also heard beating on the door and the drapes opening and closing in the middle of the night. In 2015, this location was destroyed by fire.
8. Westmark Fairbanks Hotel
Several prior visitors have reported seeing an odd figure while staying at the hotel. According to the residents, this figure resembles a large man who is known to spend the night in room 277 of the establishment. The visitors who have been here, claimed to have witnessed occurrences such as doors opening and closing.
9. Hilton Anchorage Hotel
The Hilton Anchorage Hotel is a well-known destination in Alaska. Numerous sightings of odd figures were reported by the guests, who were unsure if they were humans or spirits. Also, they claim to have heard strange noises made by unidentified objects.
The second level is believed to be more out of the ordinary than the rest of the building. It is possible to hear the opening and closing of doors as well as the chattering of voices. In addition, the sound of unidentified footfall can be heard.
10. Van Gilder Hotel
This old establishment was constructed in 1916. People who live in the area claim to have seen a lady, but have no idea who she was or where she came from. However, people claim that she used to reside in this location at one point in time.
She was in her late forties when she died, and her presence may still be felt occasionally. Visitors to the Van Gilder Hotel throughout the year make the same claims, which is why the hotel is so popular.
11. Inlet Tower Hotel & Suites
Several witnesses, including those who work in and around this location, have claimed to have observed strange figures prowling around the structure. The new allegations describe a man who is generally seen in the lift or wandering on the floor, but then suddenly vanishes into thin air without a trace. Many myths surround the Inlet Tower Hotel & Suites, and this is one of them.
12. Tonsina River Lodge
Locals claim that they have witnessed certain strange and unexplained phenomena taking place at Tonsina River Lodge. Additionally, they had heard some unfamiliar voices that were out of ordinary. Visit Tonsina River Lodge only if you have the courage to do so.
So, if you're a fan of solving mysteries, or simply a lover of thrillers, you may not want to miss any of the ghost sightings and haunted hotels that Alaska has to offer.