Haunted places have always been a story book of mystery. I think, no other place in the world can give us that much thrill than a paranormal place. A place filled with supernatural things always brings some mystery to the place. Indiana is a state not only filled with natural beauties and places, but is also a home for some mysterious haunted places.
So, if you are someone who loves haunting thrills, these scary haunted places in Indiana are waiting for you.
1. The Story Inn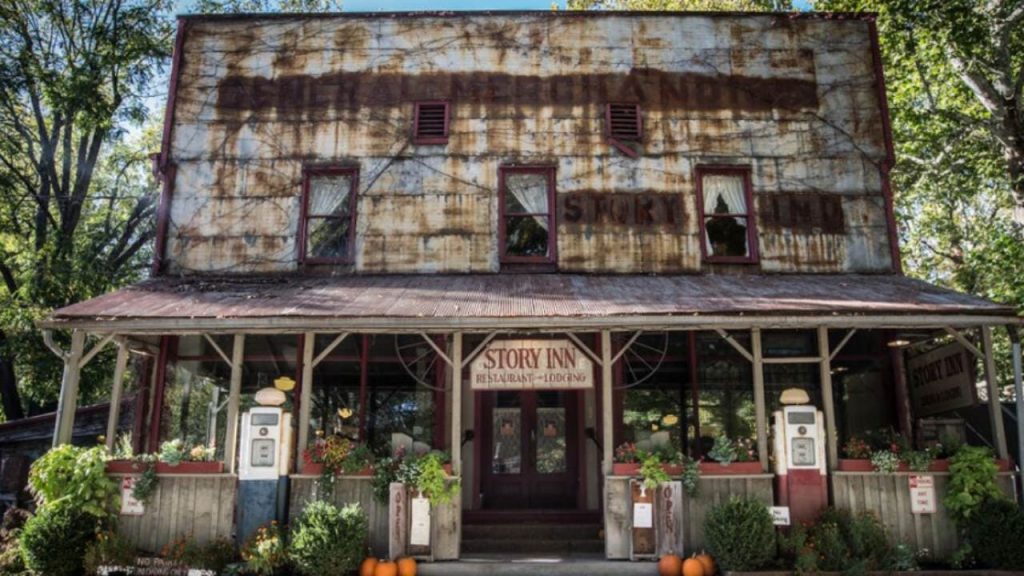 The slogan of the inn, "One inconvenient location since 1851," is more accurate than most people realize. Visitors must travel 20 miles into the wilderness along State Road 135 from Nashville to reach the inn.
The only structure from the former little mining town of Story that is still intact is the Story Inn. The inn was renovated in the 1960s and is currently located on the edge of Brown County State Park. The town was abandoned in the early 1900s.
The "Blue Lady," who is thought to be Dr. George Story's wife, is believed to emerge if you put on a blue light in one of the rooms above the restaurant. For years, the owners kept logs in each room so that customers could record their paranormal encounters. Her favorite scent, cherry tobacco, indicates that she has already left.
2. Edna Collins Bridge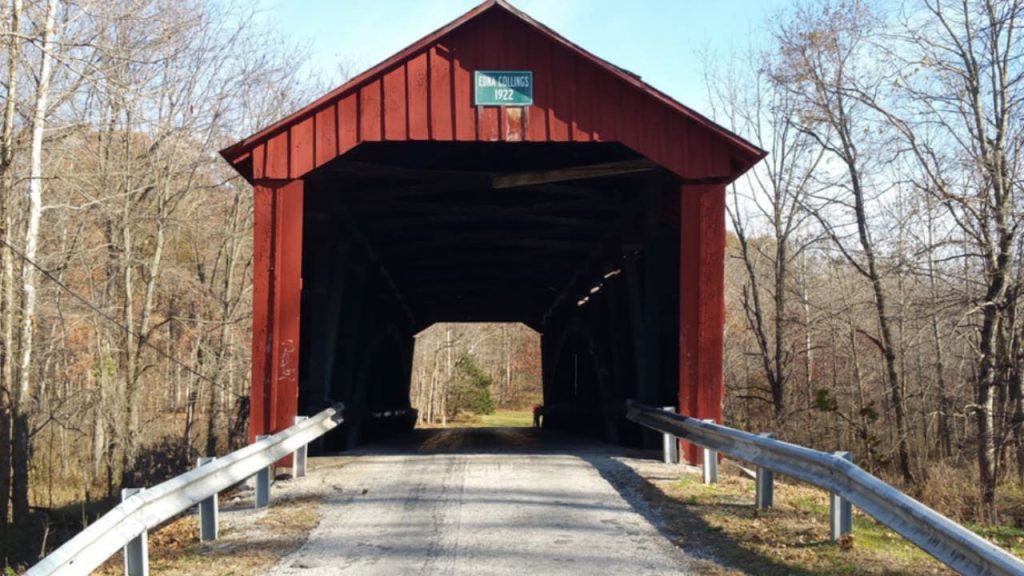 The Little Walnut Creek crossing was the final-covered bridge constructed in Putnam County, and it was built in 1922. Legend has it that Little Edna Collins' parents used to drop her off at Walnut Creek with her dog, so they could go swimming on their way to Greencastle. They would drive onto the bridge after their journey and honk three times to signal Edna it was time to get home.
When they honked at Edna one day, and she didn't arrive, later her body was discovered downstream. The majority of tales claim she was attempting to save her dog, however some claim she was viciously murdered.
Little Edna's ghost is rumored to emerge on the bridge and try to climb inside your car if you drive onto the bridge and honk three times. Some folks have even captured hearing a young girl giggle while driving away and discovering small children's handprints on their car.
3. Whispers Estate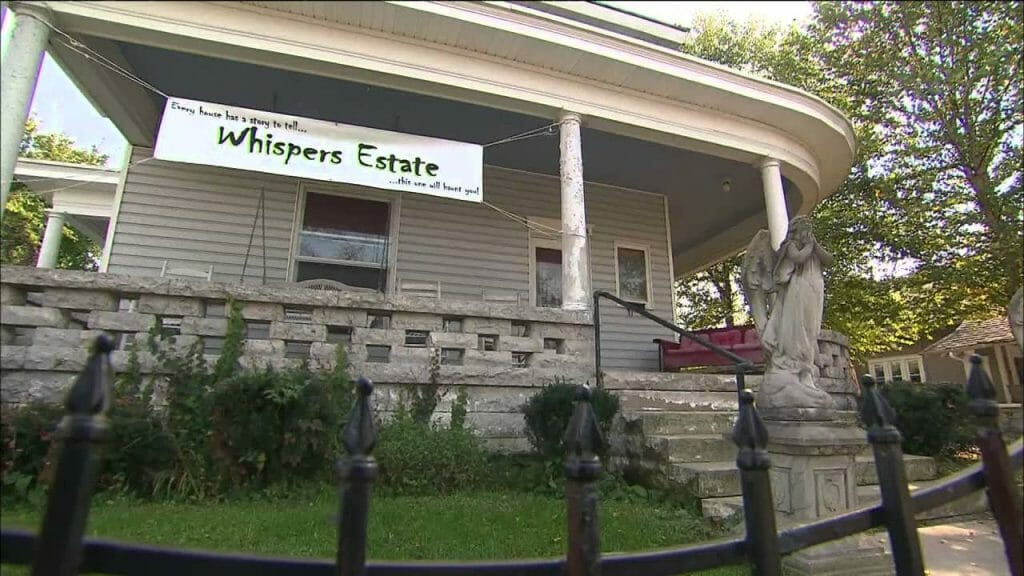 Whispers Estate, one of the most well-known haunted places in Indiana, has been the subject of numerous books and television programs. It was ranked as the fourth-most horrifying spot in America by the Travel Channel.
Dr. John and Jessie Gibbons bought the mansion, which was constructed at the turn of the 20th century, and are said to have adopted a number of orphans. A 10-year-old girl named Rachael, one of those orphans, is said to have set a fire in the front parlor, which caused her to suffer fatal burns.
Later, a 10-month-old baby called Elizabeth passed away in the master bedroom, and a distraught Mrs. Gibbons passed away from double pneumonia in the same space.
Check out Indiana's major cemeteries.
4. French Lick Springs Hotel
Thomas Taggart, who built the hotel in 1845 and owned it, is said to have been so committed to it that even his death did not prevent him from keeping an eye on how things were doing there. It's said that his ghost resides in the service elevator.
A few employees claim to have smelled or seen mists or cigar or pipe smoke. The most well-known legend states that when the hotel is overcrowded, Taggart's ghost will assist by operating the elevator. When nobody is using it in the middle of the night, it is also known to move between floors.
Taggart was renowned for riding his horse into the ballroom during the numerous parties he gave at the hotel. Some visitors and staff claim to have heard the sound of a horse trotting down the corridor. Additionally, staff members assert that they receive calls from empty hotel rooms in the middle of the night and that they can hear the voices of ghostly visitors throwing a party in the ballroom.
5. Central State Hospital
The Central State Hospital has a dark and painful history. It was first established in 1848 as the "Indiana Hospital for the Insane." The hospital not only housed the mentally ill, but also the "criminally mad," who were violent and imprisoned in the dungeons at the facility's basement.
The institution was plagued by claims of poor and abusive patient care until it was shut down in 1994. People who perished inside its walls are still there, sobbing in the night and manifesting as apparitions all around the grounds. There have also been reports of footsteps, groans, screams, and even physical assaults.
6. Hays Cemetery
According to legend, the "devil's child" is interred here; her grave is identified by the flower with the shape of a pitchfork that grows from it. Additionally, there are claims that Satanists exhume the remains of the deceased to use in ceremonies. Over the years, vandals have targeted the location, also known as Main Street Cemetery, and neighborhood law enforcement keeps a close check on the cemetery for trespassers.
Take a look at these major ghost towns in Indiana.
7. Highland Lawn Cemetery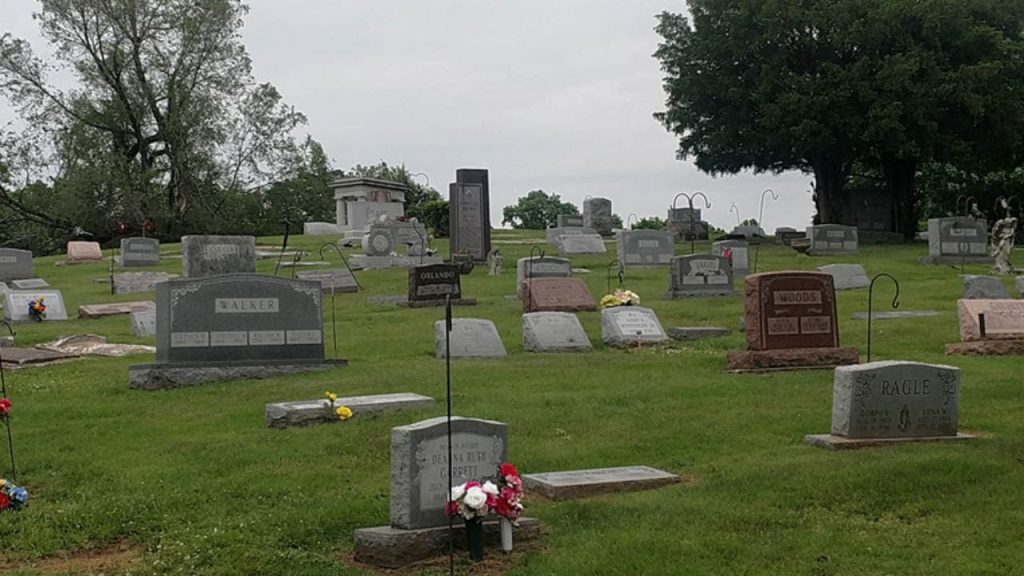 John Heinl had a tiny bulldog named Stiffy Green who was always by his side. Stiffy Green would frequently vanish from his new home and be spotted guarding his former master's tomb after Heinl passed away and was interred in the cemetery. The dog was eventually permitted to settle there and passed away shortly after.
A local taxidermist stuffed Stiffy and left him to watch over his master's remains. Even now, rumors of a little dog barking close to the mausoleum continue. A stiff-legged bulldog with Stiffy's distinctive green eyes is sometimes seen accompanying an old apparition as they meander through the cemetery.
8. Hannah House
The house, which Alexander Hannah built in 1858, served as a stopover for slaves traveling on the Underground Railroad. According to a legend, a straw bale caught fire when an oil light dropped on it, killing numerous slaves.
To conceal his involvement in the Railroad, Hannah allegedly buried their bones in the cellar. The entire house is said to be filled with moaning and screaming, as well as cold spots, apparitions, and an awful odor compared to the smell of death.
9. Slippery Noodle Inn
This Indiana bar has been open since 1850 and has operated under many names. Consequently, ghost stories are a given. According to legend, the location is haunted by the ghosts of deceased prostitutes from the time in the mid-20th century when an old-style bordello was located upstairs.
In 1953, it abruptly shuttered when one of its customers killed another and put the murder weapon, a bloodied knife, on the bar. The spirits today torment visitors (particularly guys) who dare to go upstairs in remembrance of those more colorful times. Staff members have reported seeing apparitions down staircases, while customers periodically have their attention diverted by unidentified forces.
10. The Haunted Bridge
One of the creepiest-looking haunted bridges in the country is located in Avon. The dilapidated concrete railroad span has an unmistakably ominous aspect, especially if you drive beneath it at night. It appears to be as old as the Pyramids.
Locals claim that if you park and wander around, you might stumble into the ghosts of a grieving mother whose child was killed on the railroad lines or a drunken construction worker who was buried alive in the bridge after falling into a load of wet concrete.
11. Willard Library
The Grey Lady of Willard Library was first noticed in the 1930s by a custodian and is dressed in 1880s-era garb (the library opened in 1885). A number of library staff members have claimed to have seen the peaceful, pale, and benign anomaly.
The library hosts a Grey Lady Ghost Tour each October. In 2007, psychics who went to the library claimed that they were able to confirm the presence of a ghost, and paranormal investigation teams have also brought in equipment to find the ghost.
12. Winchester Mansion
This 1905 home is said to be haunted by the ghost of a former occupant named Nellie Knickerbocker. The attic light goes on by itself, things fall from the shelves, and weird noises have been observed by witnesses who work at the businesses situated inside the home.
According to legend, Nellie had a peculiar personality when she was a living person. She purchased a casket for herself and put it in the mansion's foyer because she loved the one she had purchased for her husband William.
So, tell us which one seemed more thrilling to you and would you love to visit these places to solve their mystery?