Nicknamed "The Hawkeye State", Iowa is an iconic American state that was first established in 1846. Since then, The Hawkeye State has been through a lot, and seen so much changes.
Iowa is excellent at preserving its historical landmarks, and that's a great thing because it is home to so many of them. Some of Iowa's historical sites are renowned nationwide and attract visitors from all across the US.
So, these are most renowned historical sites in Iowa.
1. Old Capitol, Iowa City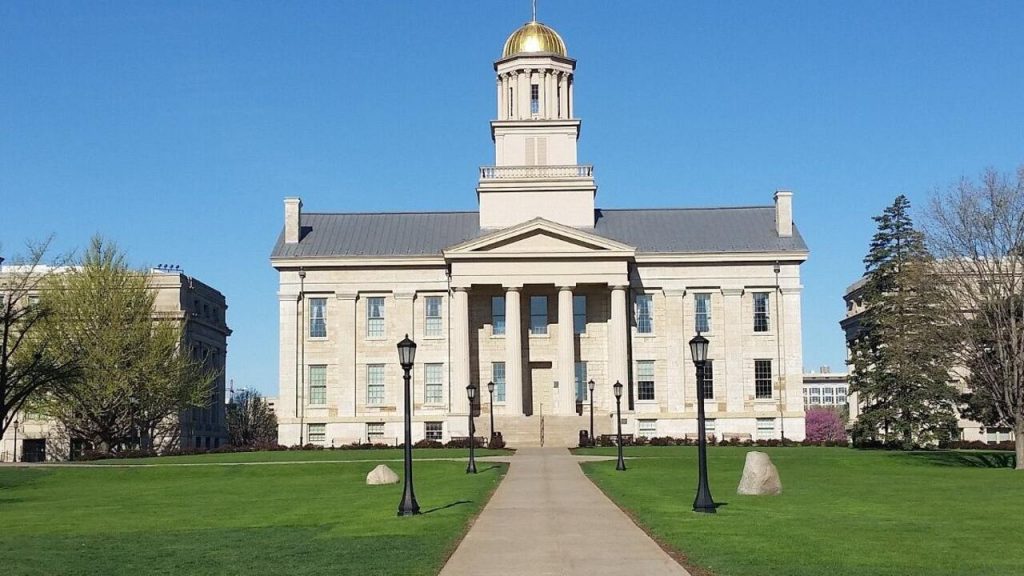 Restored to represent its history as the first State Capitol building (1846–1857), the final Iowa Territory capital (1842–1846), and the founding structure of the University of Iowa. The self-guided tour and the galleries featuring changing exhibitions represent Iowa's tradition, history, and legacy.
2. Farm House Museum, Ames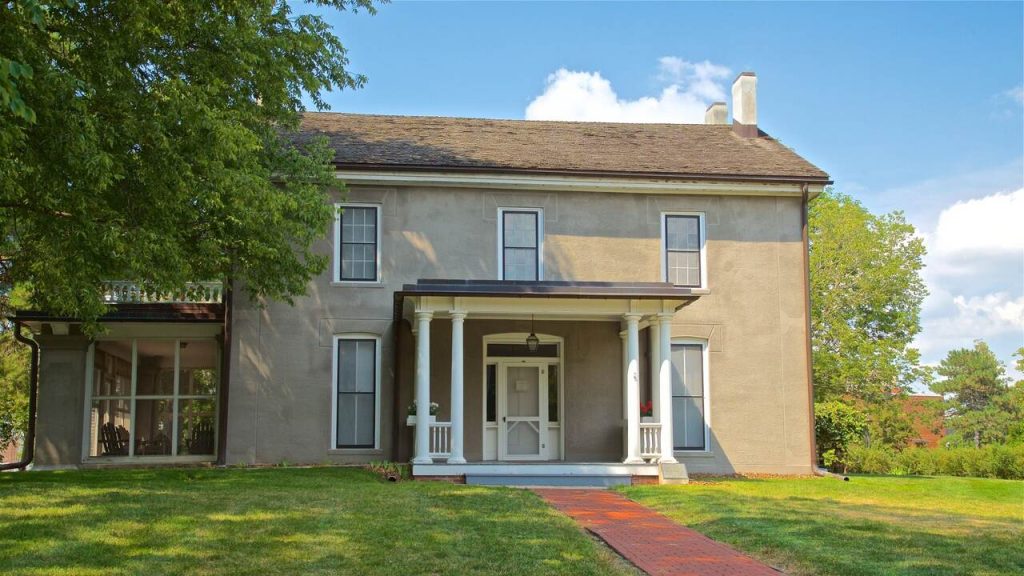 The Farm House, the original structure at Iowa State Agricultural College and Model Farm in Ames, was constructed in 1860. A look into the lives of the university's first two presidents and over 6,000 items of Victorian ornamental art and antique furniture are provided by these exhibits.
3. George M. Verity Riverboat, Keokuk
The Dubuque-built George M. Verity paddlewheel steamer, which was withdrawn in 1960, was built in 1927. View the boiler, equipment, crew quarters, and pilothouse from when it was built. There are also images of riverboats from the 19th century and items from the steamboat era on exhibit.
Take a look at these stunning landmarks in Iowa.
4. Herbert Hoover Birthplace, West Branch
The President Hoover ancestral cottage, the tombs of the President and Mrs. Lou Henry Hoover, a recreated forge shop, a one-room schoolhouse, and a 76-acre tall-grass prairie are all located on the West Branch grounds of this presidential library and museum. The National Park Service's visitor center provides an explanation of Hoover's early years in Iowa. A temporary gallery features varying historical American exhibits.
5. Amana Colonies, Amana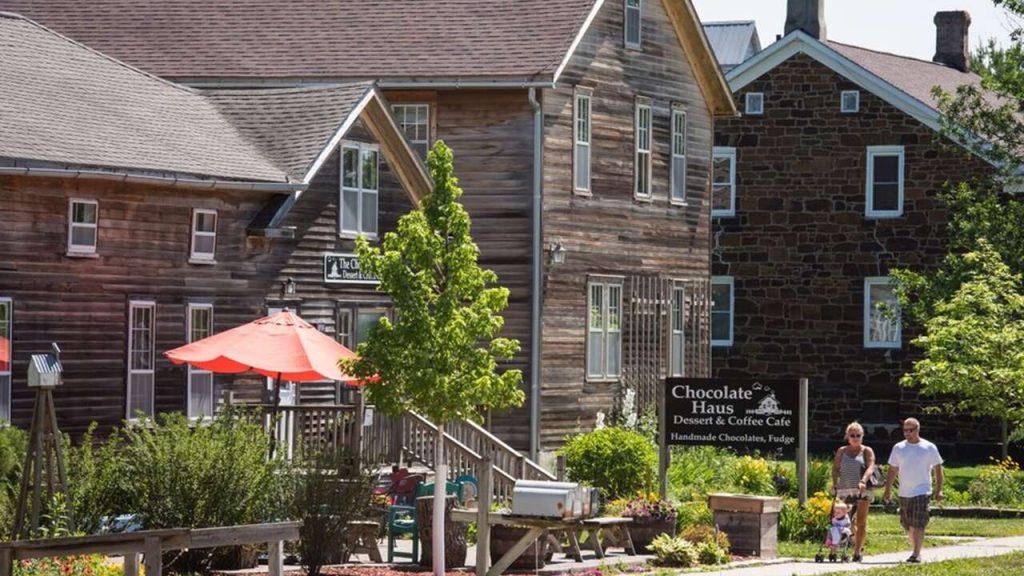 These seven ancient settlements were established in 1855 as a religious communal organization by German immigrants. The Amana Colonies, one of Iowa's most well-known tourist destinations, preserves its crafts and culture while providing a range of activities.
6. James B. Weaver House, Bloomfield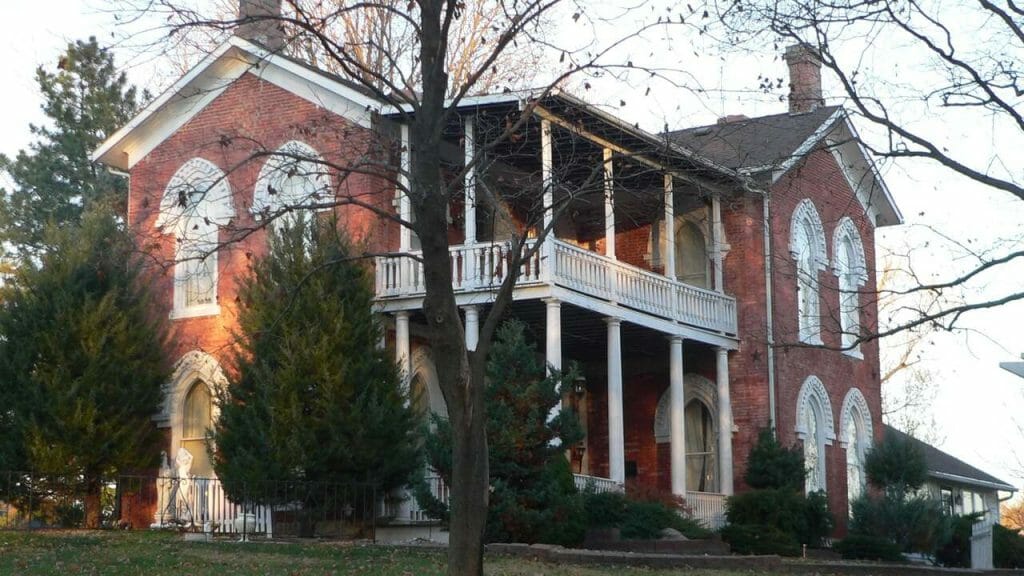 James B. Weaver, a Bloomfield attorney and Civil War general, lived in The Weaver House. The once-representative of the United States constructed this magnificent, two-story house out of pink brick in 1867.
Check out these incredible mountains in Iowa.
7. The Reverend George B. Hitchcock House, Lewis
The Hitchcock House was built in 1856 by Reverend George Hitchcock, a Congregational minister and served as a station on the Underground Railroad. In 2001, the home was recognized as a National Park Service Underground Railroad Network to Freedom Site.
8. Sergeant Floyd Monument, Sioux City
This 100-foot-tall white stone obelisk was the first registered National Historic Landmark in the United States. Overlooking Sioux City and the Missouri River valley, it marks the burial place of Sergeant Charles Floyd, the only fatality of the 1804 Lewis and Clark Expedition.
9. Historic General Dodge House, Council Bluffs
The 14-room, three-story Victorian General Dodge House was built in 1869 by Grenville and Mrs. Dodge. Dodge, a Civil War commander, railway constructor, financier, and politician, had a significant role in the design process and made changes that included installing central heating and providing hot and cold water.
10. Sergeant Floyd Towboat, Sioux City
This diesel inspection ship served as the U.S. Army Corps of Engineers construction fleet's flagship for 50 years while navigating interior waterways. On the Sergeant Floyd Towboat, you may view historical transportation on the Missouri River through rare photographs, antiques, and dioramas.
11. Mines of Spain Recreation Area, Dubuque
Near Dubuque, this historical landmark contains a large number of archaeological sites that offer a detailed account of American Indian colonization, lead mine, fur trafficking, logging, and farm life. There are 14 miles of footpaths, river vistas, prairies, and an educational center at the Mines of Spain.
12. Blood Run Site, Granite
From 900 to 1720 A.D., Blood Run served as a ceremonial and intertribal meeting place for the Oneota and Prairie Dakota tribes. The location, which is near the Big Sioux River and Blood Run Creek, has walking access to burial mounds and settlement remains.
13. Terrace Hill, Des Moines
Currently housing Iowa's governor, this lavish Victorian palace from 1869 was erected by the state's first millionaire, Benjamin F. Allen. Terrace Hill is an eight-acre site with a formal Victorian garden that has a view of downtown Des Moines.
Although we have listed thirteen historical landmarks, there are many other historical sites in Iowa that couldn't make this list, showcasing the heritage and deep history of this midwestern state.