Indiana is home to many beautiful lakes, many of which have received commercialized investments, leading to the birth of some luxurious resorts. These resorts not only allow the residents of Indiana to have a nice relaxing getaway in nearby cities, but also boost the state's tourism industry.
Indiana is home to famous lakes like Lake Shafer and Swan Lake, which have their own lure. The thought of spending some quality time with family and friends in a relaxing resort with lakefront views is convenient for all.
So, these are the best lake resorts in Indiana.
1. The Lighthouse Lodge
Call: +15745839142 – Visit Website – View on Map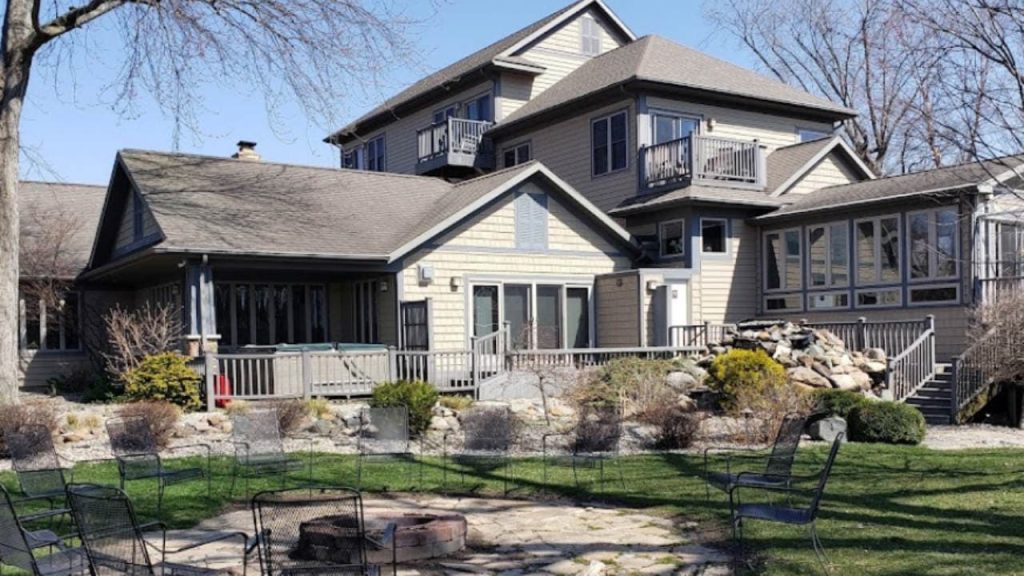 Along the tranquil Lake Shafer shoreline is the Lighthouse Lodge, known for its luxury. 7 luxurious suites with kitchens, terraces and heaters are available as amenities.
Additionally, there are two independent cabins with full kitchens, which offer more room and convenience. The Lighthouse Lodge also has a recreational room with pool and card tables, making it one of the best lake resorts in Indiana.
2. Swan Lake Resort
Call: +15749355680 – Visit Website – View on Map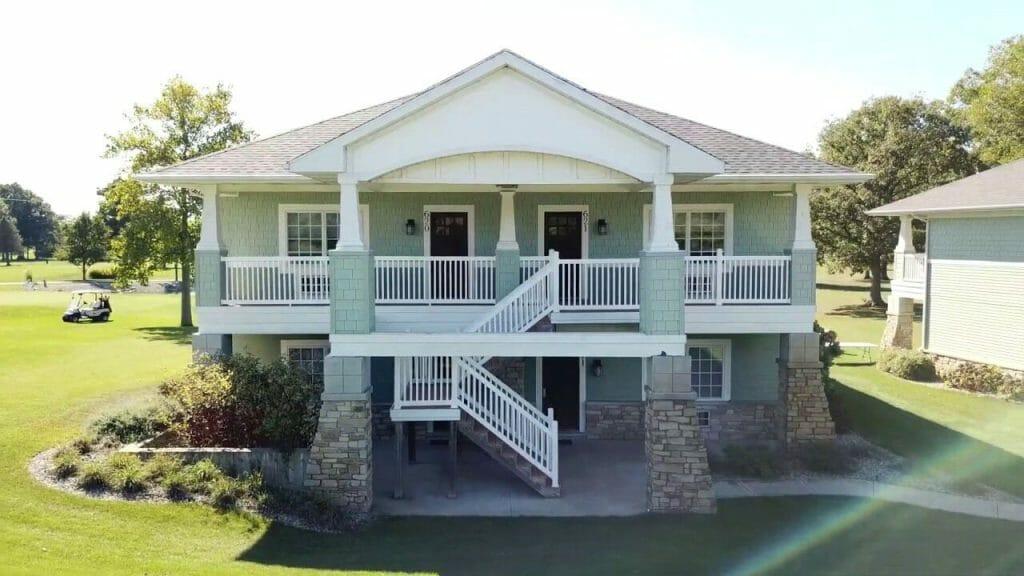 A 500-acre lake resort in Indiana, Swan Lake Resort, is focused primarily on golf, and offers lakefront golf courses. The United States Golf Academy, which provides golf programs and courses, is located at this stunning lake resort and offers 36 holes of wonderful golfing experience. The resort offers a variety of accommodations, including normal hotel rooms, lakefront villas, bungalows and lodges.
3. Potawatomi Inn Resort and Conference Center
Call: +12608331077 – Visit Website – View on Map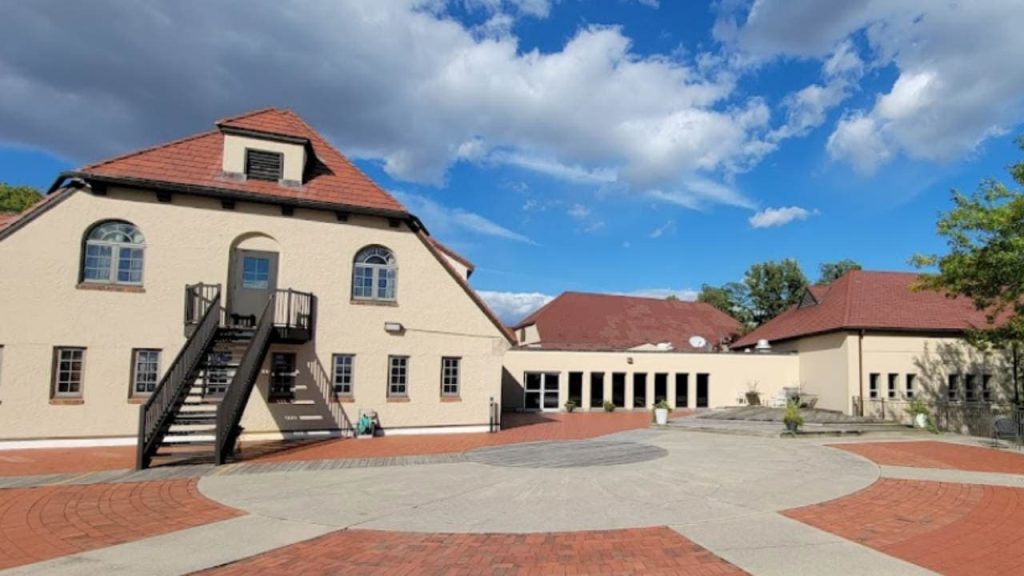 Just within the confines of Pokagon State Park, the Potawatomi Inn Resort is situated on the coast of Lake James, and offers scenic lake views. The rustic lodge features crooked timber paneling and mattresses covered in classic Amish quilts, drawing influence from its forested environment. Accommodations include cabins, rooms, suites and patio villas.
Check out these luxurious golf resorts in Indiana.
4. Raccoon Lakeside Lodge
Call: +15749355680 – Visit Website – View on Map
Condos and rooms with views of the lake are the primary attraction of Raccoon Lakeside Lodge. 6 to 8 persons can be accommodated in rooms with 1 to 3 beds. Every room has a fully functional kitchenette in addition to a patio with a barbecue grill and furniture for a table. However, the lake is still the centerpiece of this resort.
5. Beachwalk Resort
Beachwalk Resort is situated along the stunning coastline of Lake Michigan. A collection of little lakeside cottages serve as the resort's main lodging. This resort is a well-liked family vacation destination during the summer, and a lot of its nearby attractions also bring visitors here. The Beachwalk Resort includes several opportunities for being active despite being designed as a peaceful escape.
6. Oakwood Resort
Call: +15744577100 – Visit Website – View on Map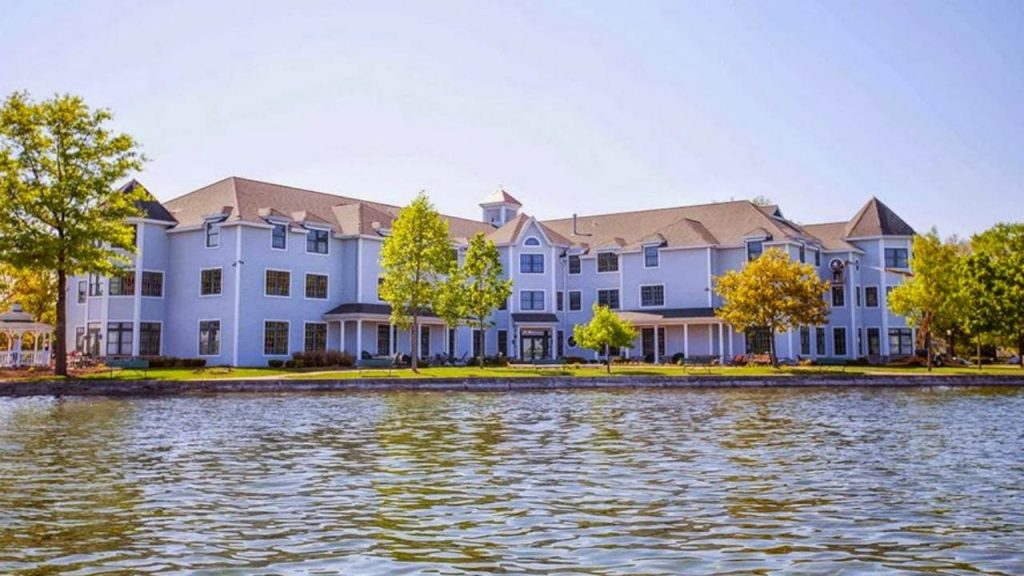 Just on the banks of Lake Wawasee, stands the Oakwood Resort, one of the most well-known lake resorts in Indiana. Lake Wawasee, which is the biggest natural lake in Indiana, offers the ideal atmosphere for a family getaway or any special event.
With 77 private rooms and luxury accommodations, as well as 10 extra vacation houses on the grounds, Oakwood Resort can accommodate any range of people at versatile prices.
Check out these amazing lakes in Indiana.
7. Fourwinds Lakeside Inn & Marina
Call: +18128242628 – Visit Website – View on Map
Families will love the laid-back lakeside refuge at Fourwinds Lakeside Inn & Marina, which offers convenience. This resort is a piece of the Fairfax State Recreation Area and is situated on Lake Monroe, with the lake being its main attraction. There are 118 rooms at this lake resort, which provides a casual yet classy atmosphere.
8. Patoka Four Seasons Resort
Call: +15744577100 – Visit Website – View on Map
Patoka Four Seasons Resort is a lakeside resort with wooden huts, cabins with hot tubs, a swimming pool and a game room. Moreover, there are quite a few scenic hiking trails along the resort that lead to the nearby Patoka Lake.
9. Andrews Lakeside Resort
Call: +15745837222 – View on Map
Situated in Monticello, Indiana, Andrews Lakeside Resort is an awe-inspiring lake resort providing amazing surroundings. Andrews Lakeside Resort features basic accommodations with boat docks, a heated swimming pool and fishing areas. The outdoor pool goes perfectly with stunning views of Lake Shafer.
10. Dixie Haven Resort
Dixie Haven Resort is a lake resort located in North Webster and is well-known for its boat docks. It features a stunning collection of relaxed cabins with heated pools, barbecue grills and boats, and is situated in a lakefront area.
11. French Lick Resort
French Lick Resort is a fantastic golf resort which was designed by Pete Dye. With country lane cart paths, and volcano bunkers, this place is one of a kind. Currently, the resort along with the golf course encompasses 8,325 yards. The impressive design of the course is called the Pines Course of the resort.
The lake resort mentioned above offers more than just scenic views of the lake and fishing opportunities. These resorts are designed to give the luxury of premium hotels, while also blending it with the tranquil, natural feel of a lakeside area, and they have certainly been successful at doing that.