In Alaska, the wildlife is quite scary with crazy hunters, Grizzly bears, crazy hunters, and boars. But it is not just a natural threat, in this massive state, there are also some dangerous areas where crime rate is high.
Isolation, dark weather and less population are the key factors to some areas being more dangerous than others. If you plan on visiting Alaska, you need to know from this list the most dangerous cities in Alaska.
This list includes all kinds of crime including property crime, theft, violent crime and other types to get you an overall estimation of which places to avoid.
1. Anchorage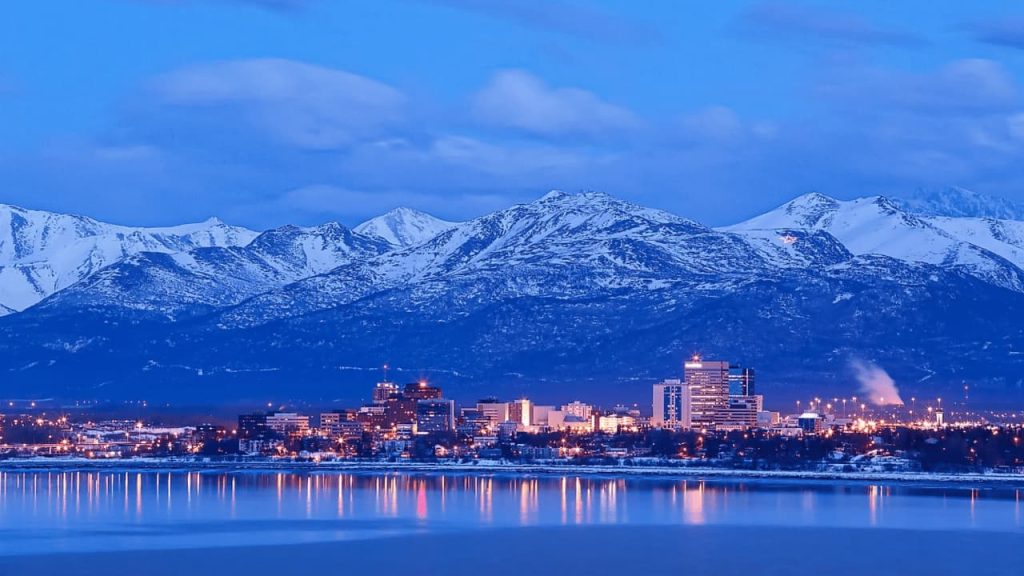 As one of the largest cities in Alaska featured on our list of the most dangerous places, Anchorage has a population of more than 286,388, which puts it in 1st in terms of size. It is first in terms of dangerous cities in the state.
Specifically, Anchorage is known for its high levels of violent crimes, aggravated assaults, and property crimes. In 2020, there were 3,472 violent crimes, 2,338 aggravated assaults, and 9,872 property crimes reports in the city. Anchorage also ranks 2nd for the number of burglaries it reported in the same year.
2. Fairbanks
While Fairbanks, Alaska might rank 3rd in population, it ranks second highest in total crime for 2022. Its thriving downtown community with lots of entertainment cannot make up for the fact that Fairbanks ranks highest in Alaska for property crime.
Unlike other more remote cities in Alaska, Fairbanks receives a large amount of tourism throughout the year. It is one of the best places to watch the northern lights during the Aurora season and has the summer sun 24 hours a day throughout the summer. It is also home to the University of Alaska Fairbanks, which houses a large number of college students.
3. Wasilla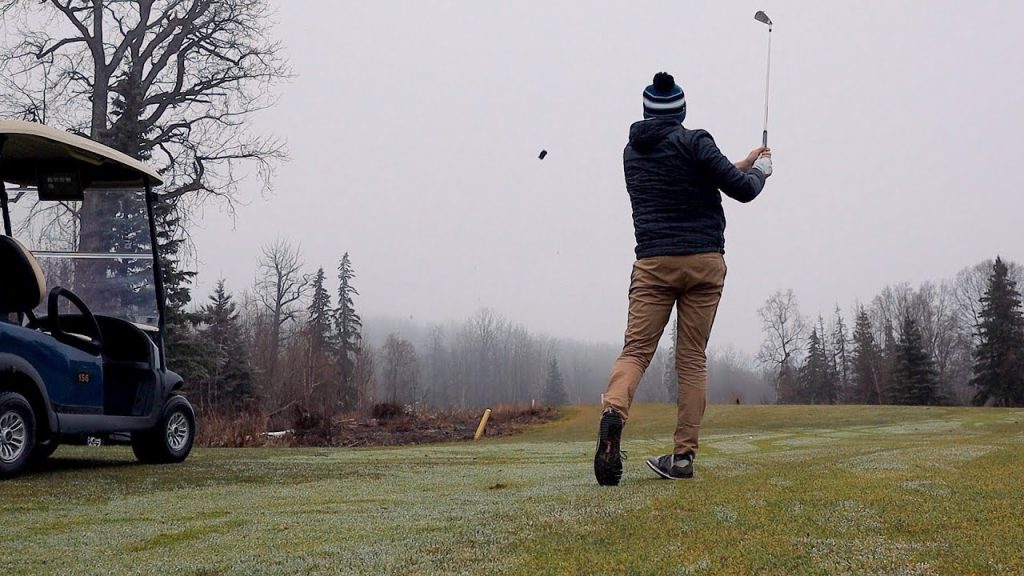 Located on the northern part of Cook Inlet, Wasilla is one of the largest cities in the state of Alaska. It ranks 4th in population with 11,228 residents. It is easily one of the more dangerous cities in Alaska.
Specifically, Wasilla has a problem with property crimes and burglaries. It ranks 10th for burglaries and third highest in property crimes in 2020. It might not be the best place to move your family to. Unrelated to its status as a dangerous city, Wasilla is the headquartered for the famous Iditarod Trail Sled Dog Race. It is also known for being the home of Sarah Palin.
These are the most inhuman serial killers in Alaska.
4. Juneau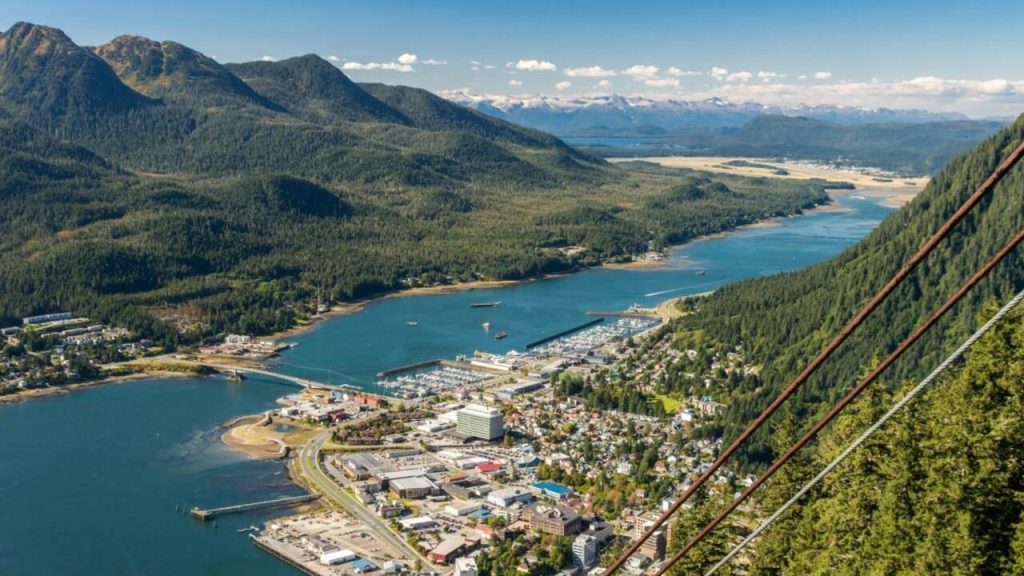 Juneau, the state capital, is also one of the most dangers in Alaska based on the most recently release of FBI crime data. Unfortunately, this is not the first time this city has appeared on our list — it has made it every year since we started ranking cities in 2015. While it's very hard to exit or enter the city, the people that do live there seem to steal and cheat each other a little more than you'd like in the Last Frontier state. Burglary is the main problem as the city ranks third highest for burglaries this year.
5. Nome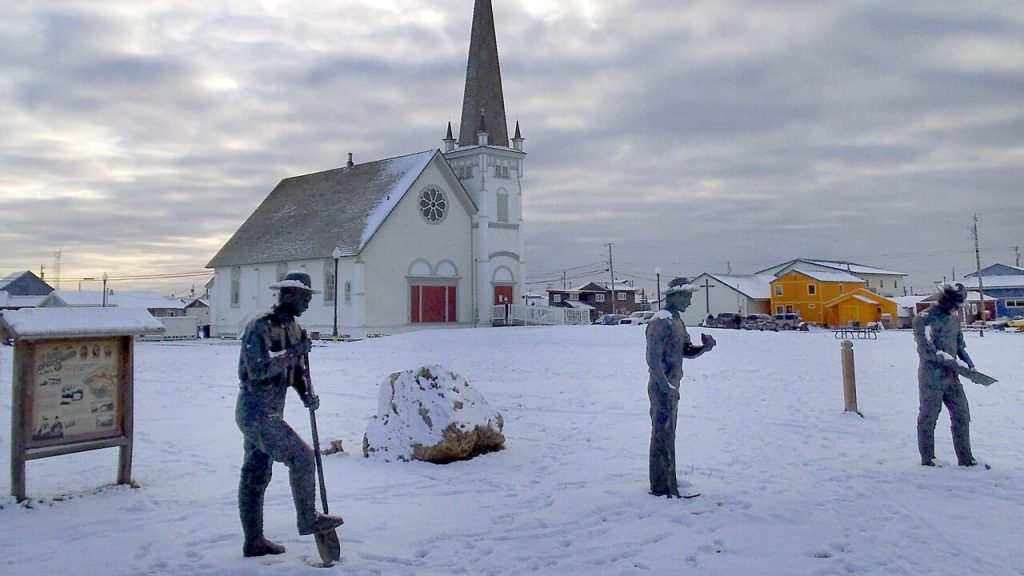 Are you into dog sledding? Like, really into dog sledding? Like, bore your friends at every party discussing the intricacies of harnesses and brushbow maintenance? Well, then Nome might be the place for you. The town represents the finish line for the iconic Iditarod Trail Sled Dog Race, which begins in Anchorage, more than 900 miles away.
6. North Pole
The North Pole has a bit of a reputation for being the reputed home of Santa Claus. However, North Pole, Alaska actually does not have much to do with the mythical place or the city in the center of the Arctic Circle. Rather, it is a town of 2,090 people living in central Alaska. North Pole, Alaska is more dangerous for your stuff than it is for your physical body. For 2022, it ranks 4th for burglary and sixth highest for property crimes.
Take a look at the safest cities in Alaska.
7. Ketchikan
Ketchikan, Alaska is sometimes referred to the Salmon Capital of the World. With 8,307 residents, it is one of the more populous cities in the state. While Ketchikan might be relatively safe from violent crimes, the same cannot be written about its rates of property crimes. Ketchikan ranks fourth highest for property crimes and sixth highest in overall crime. There is a 3,454/100k people rate for per capita crime in the city, as measured in 2020. This means that you are relatively likely to experience a property crime if you live here, compared to living in other communities in Alaska.
8. Bethel
This is Alaska. Your definition of "city" needs recalibration. Yes, Bethel only has 6,642 people. Yes, it sits near the Yukon Delta National Wildlife Refuge, in one of the great untamed wildernesses in the country. Yet, with all this, Bethel still counts as the biggest city in western Alaska. Guess that's where the big-city crime rate comes from. This lawless streak lands Bethel at number 8 on the list of most dangerous spots in Alaska.
9. Dillingham
Dillingham is also known as Curyung. It is located in southwestern Alaska near the Nushagak Bay. It remains near the largest salmon fishery in the world. Despite its remote location that you can only reach by air or boat, Dillingham faces its fair share of challenges with local crime rates. In 2020, it ranks 16th in murder. If that wasn't enough, the city ranked fifth highest for violent crimes.
10. Seward
When the U.S. bought Alaska back in 1867, they called it "Seward's folly," a dig at Secretary of State William Seward, who paid $7.2 million for the massive territory. Well, here's a city named after him. The main folly here? Leaving your car parked in a darkened alley at night. In terms of violence, Seward is relatively tame. But better check your car alarm before you head to town. The city reported 8 car thefts last year, in an area with 2,806 residents. That gives it the number 10 highest pace of auto theft in the Last Frontier.
11. Kenai
Kenai ranks as second for most dangerous city overall, but it actually holds the top spot for property crime. As a resident in Kenai, you have a 1 in 14 chance of having someone commit property crime against you. But for violent crime, it's some of the lowest odds on the list. You only have a 1 in 127 chance of someone committing violence against you. There is lots of natural beauty in this town, despite its crime statistics. Learn about the Kenai River.
12. Soldotna
Soldotna is the 12th most dangerous place to live in Alaska. It ranks in the tenth position for property crimes and in the 13th position for violent crimes. Located in the Kenai Peninsula Borough, Soldotna has a population of under 5,000 people. The low property prices and the low cost of living are indicators of a poor economy in this area.
13. Homer
Property crimes are one of the biggest issues in Homer, which is a city in the Kenai Peninsula Borough that is home to just over 5,000 people. It is the ninth-worst city in Alaska for property crimes. Violent crimes are less of an issue, as Homer is only the 21st worst place to live for violent crimes. However, that is still bad enough to put a lot of people off living in the area. An interesting fact about Homer is that it is known as the halibut fishing capital of the world, and fishing is one of the biggest industries in the area.
14. Petersburg
Petersburg makes it into the 20 worst places to live in Alaska as it ranks in the top 20 for both violent and property crimes. It is the 15th worst city for property crimes and the 16th worst city for violent crimes. According to Niche, crime rates are not the only issue in Petersburg. Another problem is that there is a lack of amenities and leisure activities in the area. On the plus side, the schools in the area are above average.
15. Unalaska
Located on an island of the same name, Unalaska is a city with a population of 4,546 people. It has the 14th most reported violent crimes in Alaska and the 18th most reported property crimes. Therefore, it is generally considered a dangerous place to live. The location means that access to medical facilities is limited. A further issue of living in this city is the lack of leisure and entertainment options. On the plus side, there are decent schools in the area.
16. Kotzebue
The city of Kotzebue, also known as Qikiqtaruk, is located in the Northwest Arctic Borough of the state of Alaska, in the United States. It is the administrative center of the borough, by far the most populous community within the borough, and the financial and logistical centre of the subregion of Alaska that includes the borough.
17. Palmer
Over 6,500 people make their home in the city of Palmer, which is found just north of Anchorage. With a rate of violent crime that was 567 for per 100,000 residents in the city in 2019, it was classified as the fourth most dangerous city in Alaska. In addition, property crimes are relatively widespread in Palmer; therefore, it is imperative that you take appropriate safety measures if you will be traveling in this area.
The law enforcement agencies of Alaska need to up their level to combat the crime in this state. But, you need to be aware when you are traveling to any of the listed most dangerous cities in Alaska.