California is the state of rich billionaires, founders of multinational companies and legendary Hollywood stars. In fact, according to Forbes, there are 186 billionaires currently living in the state. The houses owned by them are not only full of luxurious facilities, but are also incredibly expensive.
Those prices don't even faze some of the richest in the world, who are currently residing in California. However, it's unimaginable for a normal man in California to even think of buying one of those luxuries mansions in areas like Malibu and Beverly Hills due to their staggering prices.
So here are the most expensive homes in California.
1. Paradise Cove ($177 million)
Paradise Cove is the most expensive home in California that is owned by Silicon Valley capitalist, Marc Andreessen. The staggering $177 million dollars he dropped on this home eclipsed the previously owned record of $165 million, which was the price of Warner Estate.
It is a 10,000-square-feet house that consists of a main house, two guesthouses, a stunning collector's garage, pools and much more. Located in Malibu, Paradise Cove is an unbelievably beautiful house that offers scenic views of mountains and the ocean.
2. Warner Estate ($165 million)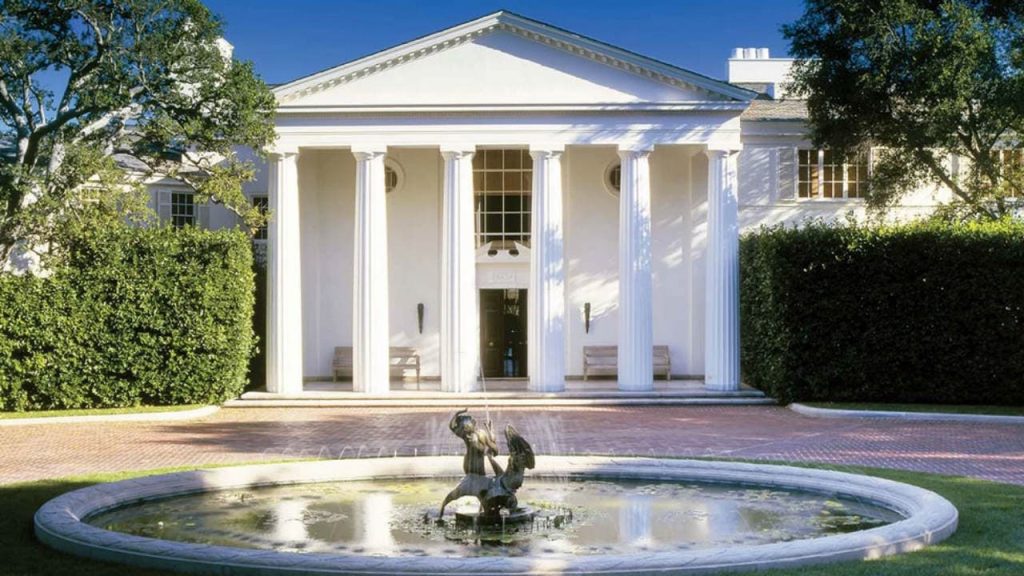 Warner Estate is a 13,600-square-feet luxurious mansion in Beverly Hills, that used to be the most expensive house in California before Marc Andreesen bought Warner Estate.
It is a Georgian-style house that features beautiful gardens, a golf course, a motor court, gas pumps, a tennis court and much more. Later, the house was bought by Jeff Bezos, the second-richest man in the world, for a record-breaking $165 million dollars.
3. Chartwell Estate ($150 million)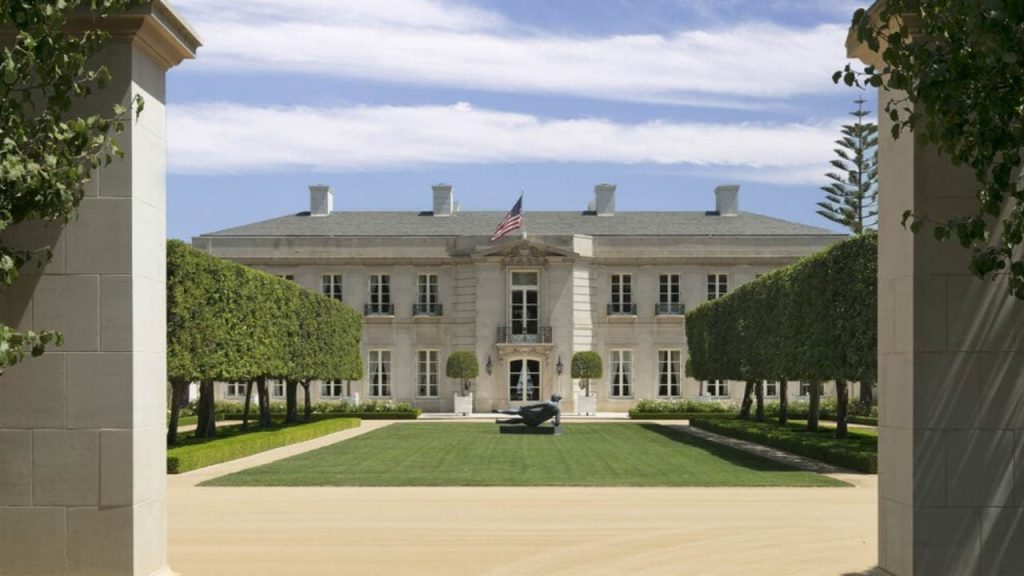 Chartwell Estate is a renowned house in California that was built during the 1930s in the French Neoclassic Style. It is one of the finest mansions in California, located at 875 Nimes Road, Los Angeles.
The interior of this house looks like something out of a big budget Hollywood movie, or a French castle. Moreover, the house is built on 10 acres of land, and consists of a 75-foot swimming pool, guesthouses and a garage that fits more than 40 cars.
You might also want to know more about the most expensive cities in California.
4. The One ($141 million)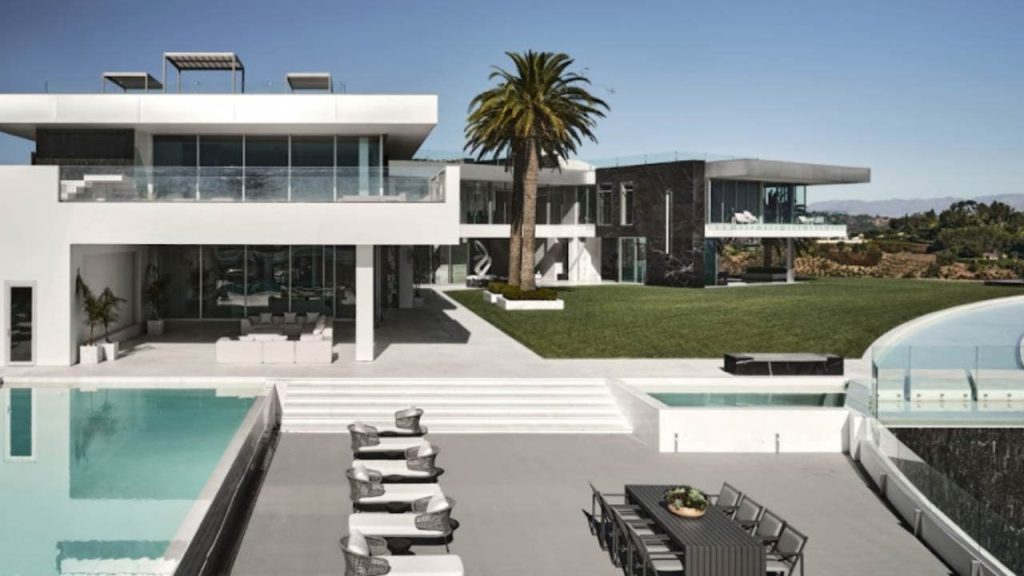 The One is one of the most talked about homes in recent California history, with an initial price of $500 million dollars. The house was eventually sold for a whopping $141 million dollars to Richard Saghian.
It features 21 bedrooms and 49 bathrooms and encompasses an area of 105,000 square feet, making it one of the biggest houses in California. The One is located at 944 Airole Way, Los Angeles.
5. Green Gables ($135 million)
Located in Woodside, Green Gables is the most expensive house in California outside Los Angeles. The house is built on 74 acres of pristine green land and has 32 bedrooms, along with 26 bathrooms.
Constructed in 1911, the house is over 100 years old and has all its vintage features despite recent renovations. It is truly the house for a nature lover, as it consists of rose gardens, mature oaks, wooded trails and more.
6. 10671 Chalon Road ($133 million)
10671 Chalon Road is a beautiful 4.6-acre mansion in Bel Air, Los Angeles that was bought by Brain Armstrong in 2021 for $133 million dollars. The main house is more than 18,000 square feet in size and has 6 bedrooms and 10 bathrooms. Moreover, it also has amazing outdoor features, like 2 swimming pools and a tennis court as well.
Learn more about the richest person in California.
7. The Manor ($120 million)
The Manor, also known as "Spelling Manor", is one of the most famous and expensive homes in California, located at 594 South Mapleton, Los Angeles. It is a French Chateau-style house with a total size of 56,500 square feet, making it one of the biggest houses on this list.
The house has lawns, rose gardens, fountains, koi ponds, statues, a pool, a tennis court and much more. Additionally, The Manor also consists of 20 custom rooms, tailored to fit the owner's preference perfectly.
8. Steve Wynn's House ($115 million)
Steve Wynn, a famed real estate developer in the United States, owns one of the most luxurious and expensive homes in Beverly Hills. His incredible mansion is 27,150 square feet in size and the property encompasses a total area of 2.7 acres.
Additionally, Steve Wynn's House consists of 11 bedrooms and 14 bathrooms. The house itself is history and has an iconic painting of Superman in the living room area, which is fitting considering this is a house that would be perfect for Superman himself.
9. The Playboy Mansion ($100 million)
The Playboy Mansion is one of the most iconic mansions in the world, not just in California. Located at 10236 Charing Cross Road, Los Angeles, it was the home of the founder of Playboy magazine, Hugh Hefner.
Designed in the Gothic and Tudor Revival style, this 22,000-square-feet house is still one of the most famous properties in Los Angeles. Alongside having entertainment and gaming rooms, the house also features a tennis court, a basketball court, a swimming pool, as well as 30 rooms in total.
10. Billionaire ($94 million)
Situated at 924 Bel Air Road, Los Angeles, Billionaire is a luxury house that is designed for billionaires. The Billionaire is a huge 38,000-square-feet house that consists of 12 bedrooms, 21 bathrooms, five bars, three kitchens and a fitness center. In addition, it also has a bowling alley, a 360-inch TV, two elevators and 130 paintings and artworks.
California is the state of super-expensive and luxurious mansions and legendary houses. Almost all the houses mentioned above cost more than 100 million dollars and are owned by billionaires. Moreover, most of them are located in Los Angeles, the City of Angels, Californian billionaires and iconic Hollywood stars.