As of 2023, the United States is home to hundreds of billionaires. Almost all the CEOs and founders of multi-billion dollar companies like Microsoft, Apple and Google all reside in the United States, including the richest man in the world, the founder of SpaceX and Tesla, Elon Musk.
One might wonder: where exactly do these affluent, rich people live in the US? Well, most of them live in affluent, luxurious suburban towns in states like California, New York, Florida and Texas.
If you want to live in these stunning towns that are famed for their high standards of living, then check out our list of the richest towns in America.
1. Atherton, CA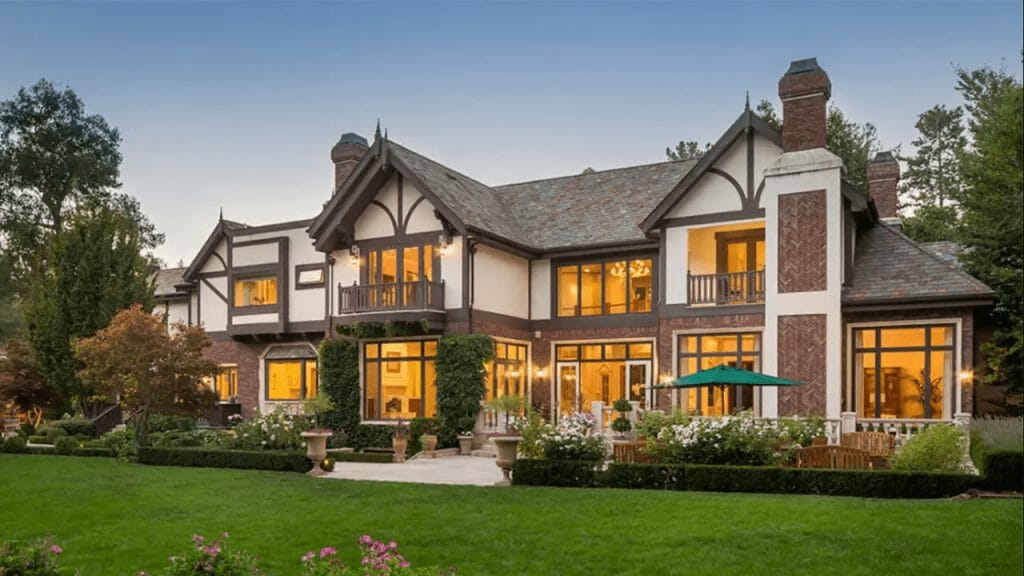 Atherton is a small suburban town in California that is renowned for its affluent residents and top-class living standards. The average price of homes in this city is $7.8 million, which is absolutely staggering, while the average median household income is $525,000. The city is famed for its tech billionaire residents and is one of the best cities around the Greater San Francisco area.
2. Scarsdale, NY
This suburban town in Westchester County is the wealthiest community on American's Eastern Coast and is one of the best places to live in New York City. The list of famous people who have lived in Scarsdale comprises Susan Lucci, Judy Garland and many others. The average median household income in Scarsdale is around $452,000.
3. Hillsborough, CA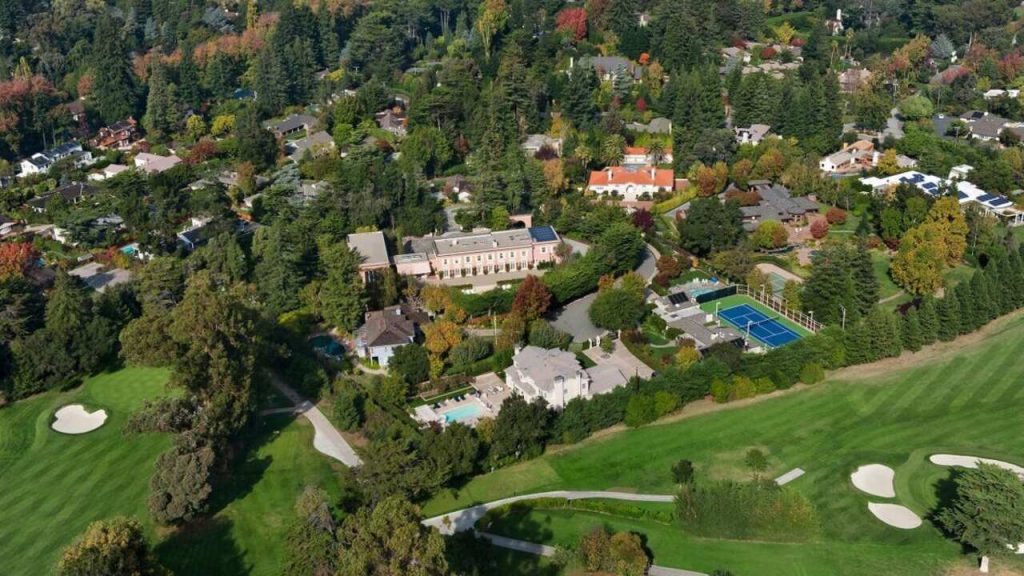 Hillsborough, an affluent suburb in San Mateo County, is the place of residence of numerous prominent historical mansions, namely the Carolands, which was constructed by Harriet Pullman Carolan. Hillsborough is located about 17 miles away from the city of San Francisco and is one of the richest cities in America with an average median income of $430,681.
Check out this article about the richest cities in the US.
4. Cherry Hills Village, CO
Easily the richest city in Colorado, Cherry Hills Village is located quite close to Denver. The average values of here are $2.6 million, while the average household income is $430,000. This luxurious suburban town near Denver is home to two of Colorado's most well-known athletes, like Peyton Manning and John Elway.
5. Los Altos Hills, CA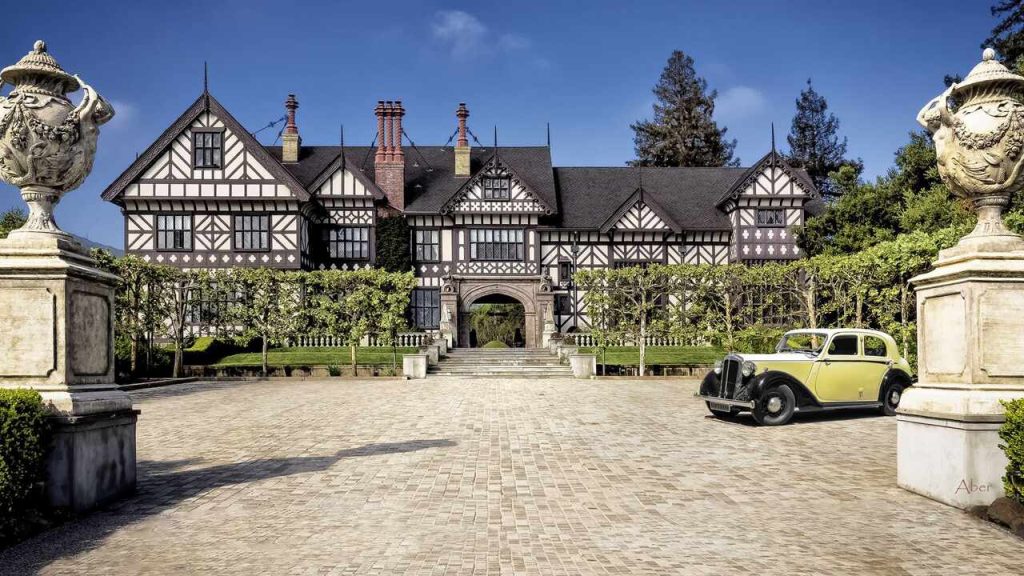 Despite receiving recent financial support from Silicon Valley, this town in California has managed to retain a rural vibe that dates back to its farming history. Both former MLB athlete, Barry Bonds, and tech-genius and investor Steve Kirsch reside in stunning mansions in Los Altos Hills, where the median household income is just over $405,000.
6. Short Hills, NJ
This suburban town in New York City has a median property value of slightly below $1.75 million. World-famous Hollywood star Anne Hathaway and popular fashionista Rachel Zoe are two renowned Americans who have resided in Short Hills, where the median household income is $388,760.
You might like to read this article on the richest counties in the US.
7. Highland Park, TX
They say everything is big in Texas and the houses and job markets in Highland Park, the richest city in Texas, lives up to that name. Highland Park is one of the best suburban towns in Texas, situated in Dallas, where the average household income is $365,000. The town is full of classic mansions and historical sites as well.
8. Glencoe, IL
The Chicago Botanic Garden is the biggest attraction of Glencoe town in Illinois. This is a botanical garden featuring 27 gardens and 6 miles of scenic coastline, and spans over 385 acres in land. With an average household income of $358,543, Glencoe is one of the richest towns in America and the richest in Illinois.
9. Winnetka, IL
Winnetka is mostly famous for serving as the location for the iconic film Home Alone. It is a suburban town in Chicago that has been home to a number of famed performers, including Chris O'Donnell, Rock Hudson and more. Houses and churches in this suburb have been created by a number of well-known architects. The median household income in Winnetka is $353,700.
10. Darien, CT
Darien is the wealthiest town in Connecticut, featuring a dozen public parks, 2 stunning public beaches and a number of exclusive clubs that cater to hobbies like golf and sailing. Moreover, a typical home's median price here is $1.6 million, while the median household income is just over $352,000.
11. West University Place, TX
This town in Texas was founded in 1917 and was named after the nearby Rice University. It is only 7 miles away from Houston, one of the largest metropolitan cities in the state. Most of the streets and roads in this town were named after writers like William Shakespeare and John Dryden. The average median household income in West University Place is $352,400.
12. Rumson, NJ
Rumson, a small town in New Jersey, is home to just around 7,000 people and has a median household income of $337,700. Bruce Springsteen, among other famous American superstars, have lived in this suburban town, which is conveniently located near the city of New York.
13. Bronxville, NY
Bronxville's residents enjoy convenient accessibility to the city, as well as all the amenities of affluent small-town living, including lovely traditional houses, a pedestrian town center and top-notch public schools. Furthermore, this town was also home to President John F Kennedy and his loved ones for quite a few years. With a median household income of $330,420, Bronxville is one of the wealthiest and most recognized towns in New York.
14. Paradise Valley, AZ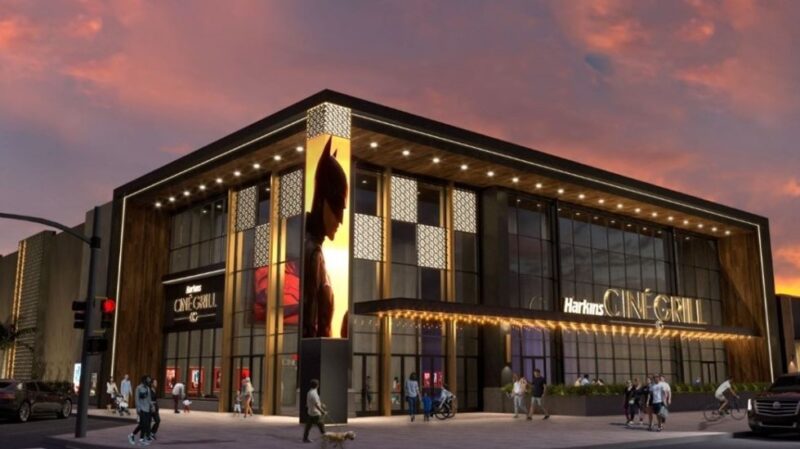 Many famous people, notably Emma Stone, were raised in this suburban town in Arizona, which is famed for its golf, world-class golf courses and luxurious hotels. The average median household income of Paradise Valley is $328,353, which is Phoenix's ultimate golfing town.
15. Larchmont, NY
The oldest remaining mansion in Larchmont, called "the Manor House", is also one of the most expensive mansions in the United States. In this suburban town of New York City, the median property price is currently above $1.4 million, which is equalized by the incredibly high median household income of $324,835.
16. Bridgeport, CT
This metropolitan area has ranked as the fourth-best richest city by median household income. However, a sharp economic disparity runs through this metropolitan region, making it one of the worst in the country. Despite the exceptionally high median income, many inhabitants, notably in Bridgeport, the historic manufacturing centre, live in poverty.
According to the Economic Policy Institute, the richest 1% in Bridgeport-Stamford-Norwalk earn 62.2 times more than the bottom 99 per cent. The median home value is $444,500 with the median household income of $97,053.
17. Napa, CA
Napa is one of the richest towns in California, as well as, in the United States. Napa is a tiny city with a population of fewer than 150,000 people, located just north of the San Francisco Bay, which is home to numerous other metro areas on this list. Most Napa households make at least $92,769 per year, with 12.4 per cent earning more than $200,000.
When looking at this list, it is easy to say that if you want to live in one of America's most affluent towns, then move to states like California or New York. This is not really a surprise, considering that California and New York have two of the largest economies in the United States, while also boasting the highest paying job opportunities.