Population of the states of Delaware is slight over 1 million, which is less than most of America's major cities. This small state is known for its its central location, low crime rates, zero sales tax, relatively low cost of living and beautiful clean beaches.
However, what's interesting is the number of houses that are situated in this small state, which are worth multi million dollars. These houses host Delaware's most influential and wealthiest people.
So, check out our list of the most expensive houses in Delaware.
1. 33 Hall Avenue, Rehoboth Beach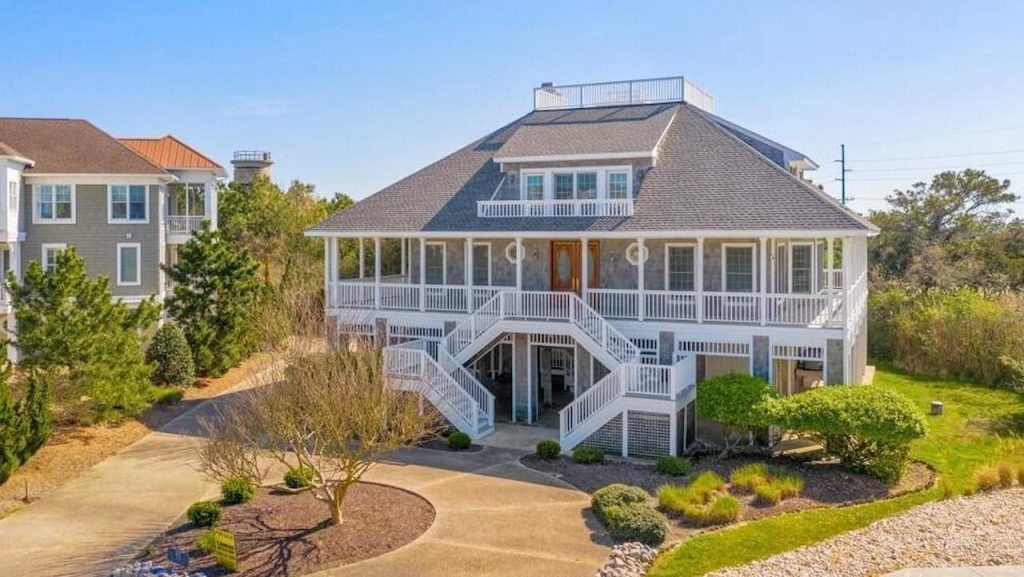 This is a $5.75 million beach property where you can enjoy waterfront views, seven bedrooms, eight full baths, and 9,500 square-feet of space to sprawl out in. The single-family dwelling also offers an elevator, an expansive floor plan, a commercial kitchen, a grand master suite with spa-like bath, a grand custom spiral staircase, vaulted ceilings, and exposed wood beams.
You will also find two gas fireplaces, three levels of porches and decks, an ocean-side pool & spa, and an outdoor shower.
2. Surfside Drive, Bethany Beach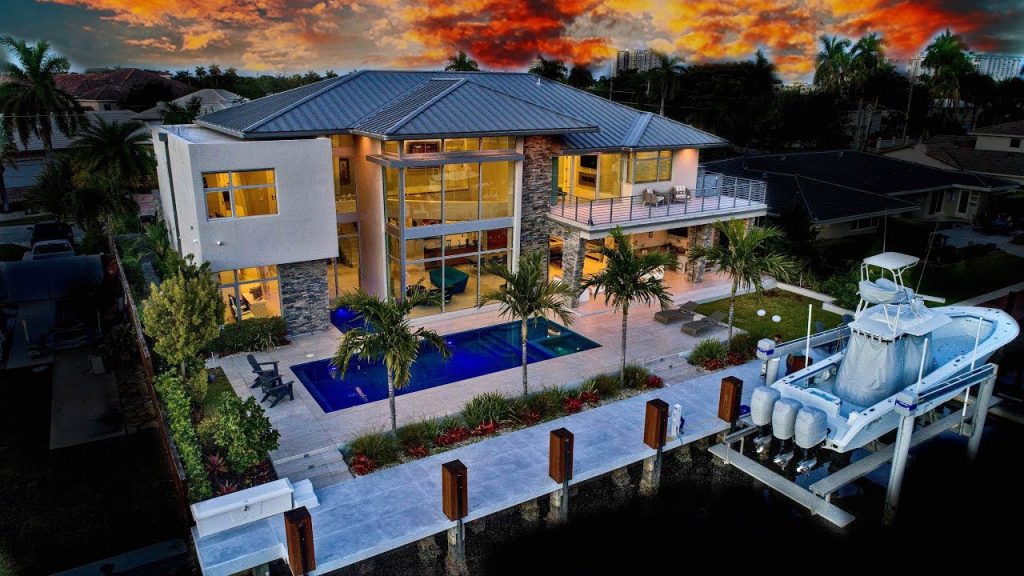 On less than half an acre, this $5.895 million oceanfront residence captures breathtaking ocean views from three levels. With direct beach access from a private walkway, the 7,000-square-foot home offers seven bedrooms suites.
The expansive main level includes a commercial kitchen, great room, wet bar, large solarium, screened porch, and a fitness room. The upper level features eight baths and seven bedrooms, culminating in a large private master suite with spectacular vistas across the Atlantic.
3. Du Pont Estate, Wilmington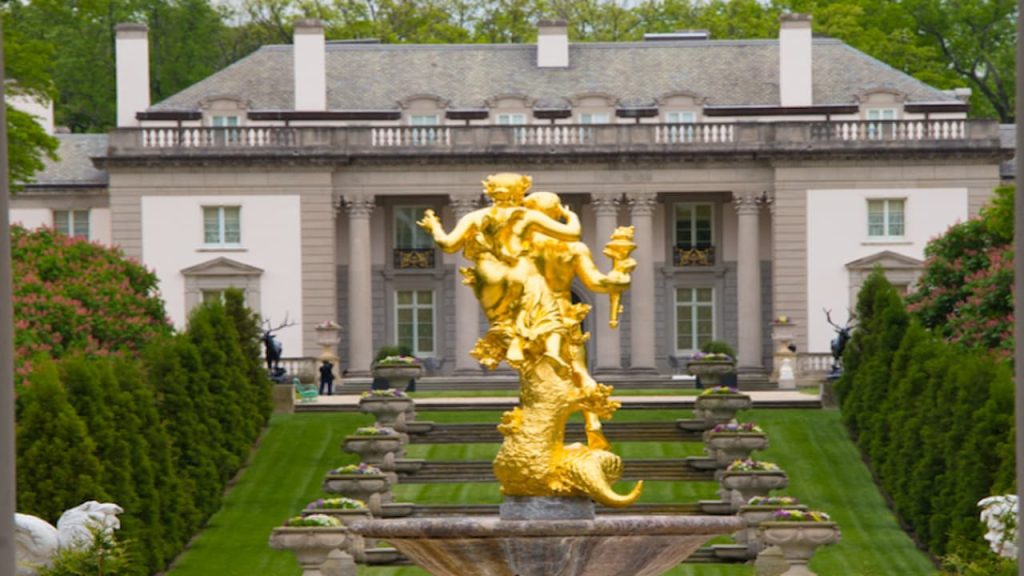 This $5.5 million du Pont estate was built in 1939 and retains its stoic demeanor with its stone and wrought iron balconies and two-story copper bay windows. In the hills of Chateau Country and set on 22.15 acres, this single-family home is surrounded by more than 300 acres of conserved land owned by the Delaware Nature Society.
With nine bedrooms, seven full bathrooms, five powder rooms, elegant formal rooms, and English conservatory this 21,000-square-foot home represent a bit of old world beauty in a realty landscape dominated by coastal homes.
You might also like these golf resorts in Delaware.
4. Hazlett Avenue, Rehoboth Beach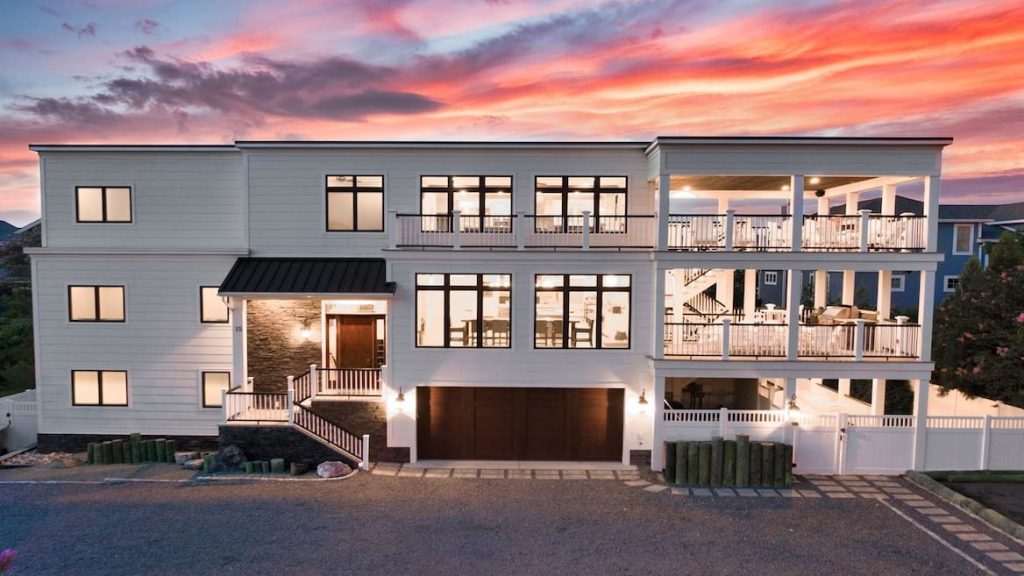 Again, enjoy panoramic ocean views and breezes from this six bedrooms, five full baths, $5.5 million single-family home that features a commercial kitchen, vaulted ceilings, pine beam construction, custom trim, and a wood-burning fireplace.
5. South Ocean Way, Bethany Beach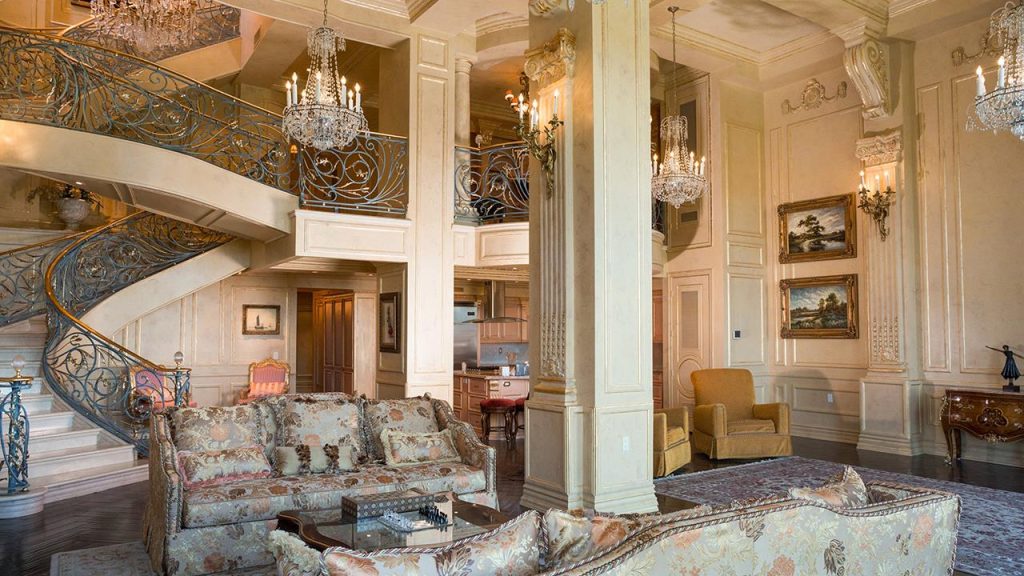 This $4.6 million home, built in 1989, sits on less than an acre and offers 4,500 square-feet in space. On a quiet cull de sac, this single-family dwelling offers multi-level hardwood floors, a family kitchen, and a wood-burning fireplace and sitting area.
Feel the ocean vibe with three ocean-front master suites that offer breathtaking views of the beach & ocean. This immaculately landscaped lot is part of a gated community so not only do you have access to a private beach, but you are also within walking distance to downtown.
6. Surfside Drive, Bethany Beach
Built in 1986, this $4.5 million, 2,000-square-foot single-family home offers all of the amenities of similar beachfront homes, plus it features renovations like an oversized wrap-around porch, a new roof, and a new heat pump.
The lot also features a brand new irrigation system, and you also get four full baths, a sizable kitchen, and views you can write home about. Oh, and as a rental, the property fetches upwards of $14,500 per month.
Do you know the wealthy person in Delaware? If not, get to know these richest person in Delaware.
7. Montchanin Road, Greenville
From the beach to the country, let's move on to this almost four-acres property worth $4.5 million. Built in 2007, this single-family dwelling is a country estate with all of the modern amenities. It includes an originally restored and renovated barn, pool, hot tub, and outdoor recreational spaces adjacent to the more than 70-acre Winterthur Museum.
The modern farmhouse offers six bedrooms, six baths, five powder rooms, five fireplaces, and a five-car heated garage with media room.
8. South Boardwalk Unit 2, Rehoboth Beach
This $4.5 million oceanfront condo encompasses entire second floor with four suites, including a spacious master suite with a luxurious master bath & walk-in closets. The large, covered, wrap-around balcony offers panoramic views of the boardwalk, beach, and, ocean. A custom-built, gourmet kitchen, private entrance by elevator, and hot tub round out the amenities.
9. Coastal Highway, Fenwick Island
Overlooking the Little Assawoman Bay, this $4.45 million spacious custom 14,000-square-foot home offers multiple decks, seven bedrooms, six full baths, multiple fireplaces, three powder rooms, marble kitchen counter tops, custom bathroom vanities, and wide-plank English oak floors. You'll also find a service elevator, a sunroom, media room, four garages, and a pool on two acres.
10. Centrenest Lane, Centreville
On this almost three-acre lot, sits a 16,000-square-foot property worth $4 million and featuring over 28 rooms. The master bedroom wing features spacious his & hers walk-in closets, a dressing room, and a master bathroom with radiant floors, a Jacuzzi, and a steam shower.
Vaulted ceilings on the first floor lead to an outsized kitchen with abundant cabinets and restaurant quality appliances. Eight fireplaces can be found throughout the home, as well as a copper-roofed sun-room with ceiling to floor windows.
The second floor features a large master suite, and the first floor offers a game room, gym, and a two-car garage. The exterior boasts a wrap-around decks, an oversized spa, beautiful landscaping a "bell tower" for spectacular sunrise views.
11. 17 Summit Lane, Wilmington
The most costly home to sell in New Castle County over the past five years was a five-bedroom, English manor-style residence that was custom-built and sat on a three-acre lot at the back of a cul-de-sac. The home was the most expensive property ever sold in New Castle County. The listing agent, Stephen Mottola, highlights the residence's extensive woodwork, high ceilings, grand staircase, enormous custom gourmet kitchen, dining room that is "large enough to hold a banquet dinner," lower level that has "every imaginable recreation amenity," and first-floor master suite that "makes you feel as if you were in a five-star resort." It is valued at $4 million dollars.
12. 313 PENTLAND DRIVE, CENTREVILLE
Do you want to make a house amid the rolling hills of Centreville that has seven bedrooms even more special? Include a complete indoor basketball court, as well as three catering kitchens, a separate annex movie theater, and a greenhouse in the design.
Then you should purchase the lots that are adjacent to your current property so that you have room for a tennis court, a swimming pool, and a pool house. Include, just for good measure, a six-car drive that is just perfect for parking a number of premium vehicles. This will be a nice touch. According to Mottola, the 8-acre estate is perfect for living in with a family, having fun, and hosting guests. It is valued at $3.3 million dollars.
Although Delaware is known for being a modest state, there is nothing modest about these massive houses. They are not only massive in size, but also offer luxury of the highest order, while also representing Delaware's finest architecture.