Looking for a romantic getaway? Indiana, home to great lakes and a variety of attractions, offers a pure blissful vacation for couples. Be it within the bustling capital of Indianapolis or rural areas of the state, you are in for a wonderful experience. Besides activities and attractions, what guarantees a romantic getaway are the hotels.
So, for you and your loved one, check out this list of the most romantic hotels in Indiana.
1. Hilton Indianapolis Hotel & Suites
Call: +13179720600 – Visit Website – View on Map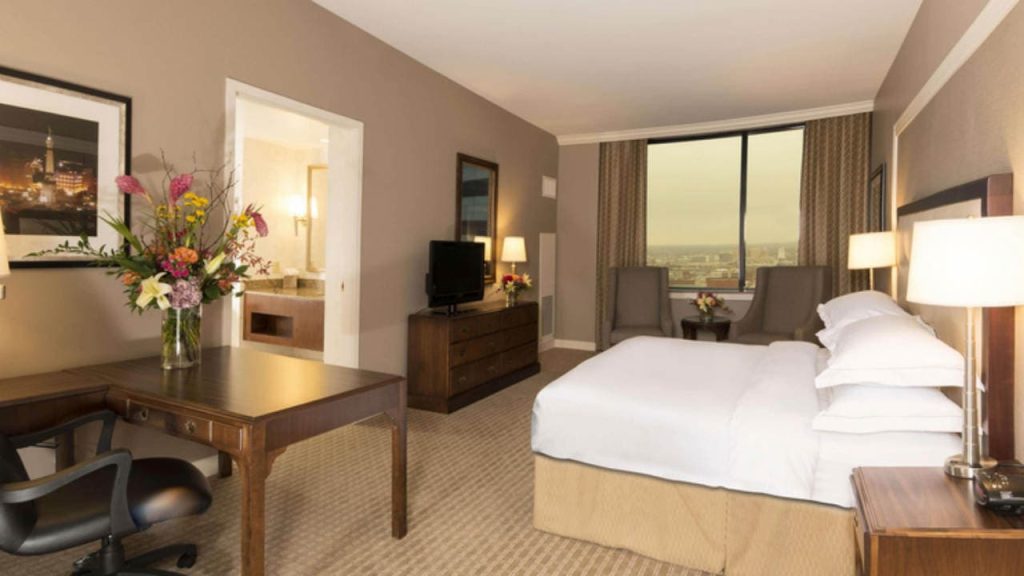 With its luxurious stay and comfort, Hilton Indianapolis Hotel & Suites is a fantastic choice. By staying in this romantic hotel, you can enjoy an on-site bar, feasts, barbecue, and other amenities. You can cuddle up in bed and order for their commendable room service. Besides the hotel, there are many landmarks close by, including the Monument Circle and Indiana State Capitol.
2. Omni Severin Hotel
Call: – Visit Website – View on Map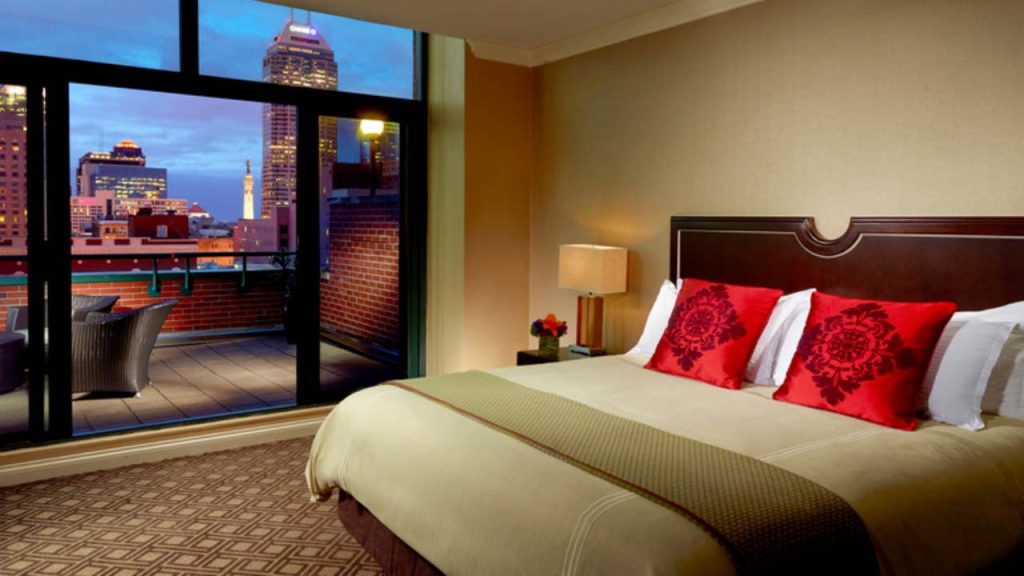 One of the longest running luxury hotels in downtown Indianapolis is Omni Severin Hotel. Standing for more than a century, this hotel has developed modern amenities for couples.
With its elegant grandeur, you can enjoy a timeless experience. There are many landmarks near the hotel and even this hotel can be considered a landmark itself because of its amazing years of service. One of the key highlights of the hotel is the indoor-heated pool.
3. Conrad Indianapolis
Conrad Indianapolis is a downtown hotel that is linked to a mall. If you want a comfortable staying place which is closer to other spots, then this is a great choice. This contemporary style hotel is elegantly designed. You can pamper and relax with your partner in the salon and spa of the hotel. The wine bar is also an excellent spot to have intimate conversations and spend quality time.
These are Indiana's finest wedding venues.
4. Renaissance Indianapolis North Hotel
Call: +13179720600 – Visit Website – View on Map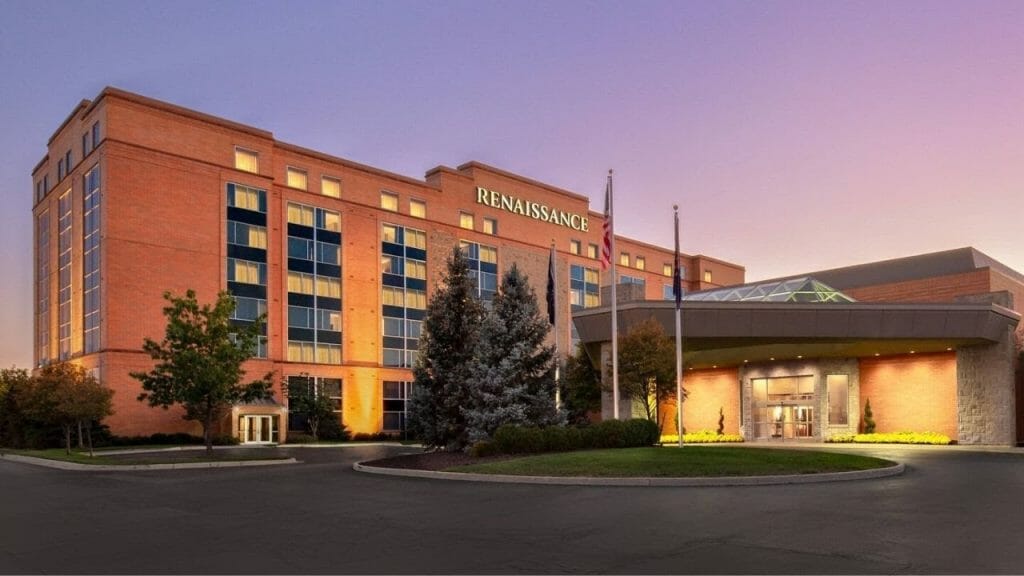 Renaissance Indianapolis North Hotel is an upscale hotel where you can enjoy a relaxing intimate time with your other half. The polished rooms are featured with plenty of amenities, including coffee makers, premium cable channels, Wi-Fi and more. The lounge of the hotel provides a free continental breakfast. Suites can be booked based on your budget and are equipped with plenty of features.
5. West Baden Springs Hotel
Call: +18552865859 – Visit Website – View on Map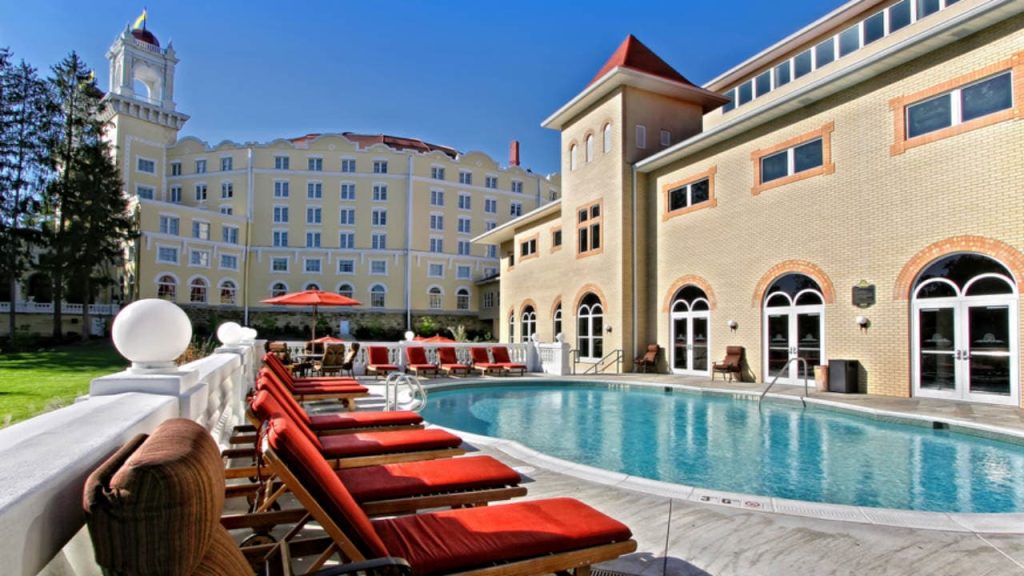 With tons of facilities, West Baden Springs Hotel is a fantastic choice for you and your partner. Some amenities of the suites include mini-fridges, Wi-Fi, flat screen TVs, coffee makers and more. Some rooms even have atrium views so that you can relax and cuddle in them comfortably.
You can also visit nearby places for a romantic stroll or dinner. Vintage Café and French Lick Winery are some excellent options. The hotel also provides free shuttle service to plan a tour and explore the city.
6. The Westin Indianapolis
Call: +13172628100 – Visit Website – View on Map
In Indianapolis, the Westin Indianapolis is one of the favorite hotels for travelers and couples. With its functional amenities, the hotel provides comfortable and elegant accommodations. Features like indoor heated pool, coffee facilities, minibar, in-room massages and more win the heart of the visitors. There is also a sports lounge where you can enjoy drinking with your spouse.
Check out these luxurious golf resorts in Indiana.
7. Sheraton Indianapolis City Center Hotel
Call: +13176352000 – Visit Website – View on Map
Looking for a classic style suite to enjoy your romantic vacation? You can select the rooms of Sheraton Indianapolis City Center Hotel with its plush beds, tons of features and beautiful scenery. With its ungraded suites, you can enjoy upscale accommodation.
The suites have 2 bedrooms and kitchenettes which feature Wi-Fi, snacks and more. Some attractive amenities include a gym, seasonal rooftop pool, casual bar and grill. There is also a café inside the hotel for enjoying long conversations over coffee.
With its enchanting views and cozy rooms, Bottleworks Hotel offers a congenial stay. The hotel provides a wide range of amenities, so you can completely enjoy your vacation without hassle.
Some property amenities include Wi-Fi, bar, lounge, dry cleaning, concierge services, 24-hour front desk, workout room and more. You and your partner can enjoy each other's company within the comfortable vicinity and hang around while enjoying the amenities of the suite.
9. The Alexander
Call: +18552865859 – Visit Website – View on Map
The Alexander is a stylish upscale hotel located in downtown Indianapolis. The contemporary rooms are elegantly designed and equipped with all the amenities required for your warm and enjoyable stay.
Fully polished suites have 2 bedrooms, a full kitchen and living area for you and your partner to loosen up and enjoy each other's company. Room service is available so if you both are in for an indoor lazy day, then it is perfect to order and enjoy the facilities of the room.
10. Inn at DePauw
Call: +13176352000 – Visit Website – View on Map
If you are looking for an incredible romantic stay option within budget, Inn at DePauw is the right place for you. This casual hotel has relaxed quarters equipped with a variety of amenities. If you book the suites, then you will get a gas fireplace and a sunken hot tub along with other amenities.
One of the nearby highlights of the hotel is the Putnam County Museum. If you or your partner are bookworms and enjoy reading books next to each other, then you can read books from the local authors in the Great Room with a fireplace in the hotel.
11. Swan Lake Resort
Call: +15749355680 – Visit Website – View on Map
The Swan Lake Resort is located in Plymouth, Indiana. This 36-hole golf course of the resort is an incredible place to enjoy a great golfing experience. Opened in 1969, this resort has rustic cabins, modern guest houses and a pool area. Besides golfing, you can enjoy other outdoor activities in this resort, including swimming and partying.
While you plan your romantic getaway, you can look for many activities like hiking, dining and more. The listed most romantic hotels in Indiana offer packages for suites with other amenities to completely enjoy your time with your spouse.