Are you looking for an unforgettable romantic getaway in Iowa? This state offers an exquisite chance for you to enjoy a relaxed and meaningful time with your partner.
This Midwestern state has gorgeous landscapes and tons of options for couple activities. Whether you are a native in Iowa or a visitor, you would want to pamper your partner by spending quality time while having access to amenities.
So, let us explore the most romantic hotels in Iowa where you can plan your stay for a romantic getaway.
1. Hotel Julien Dubuque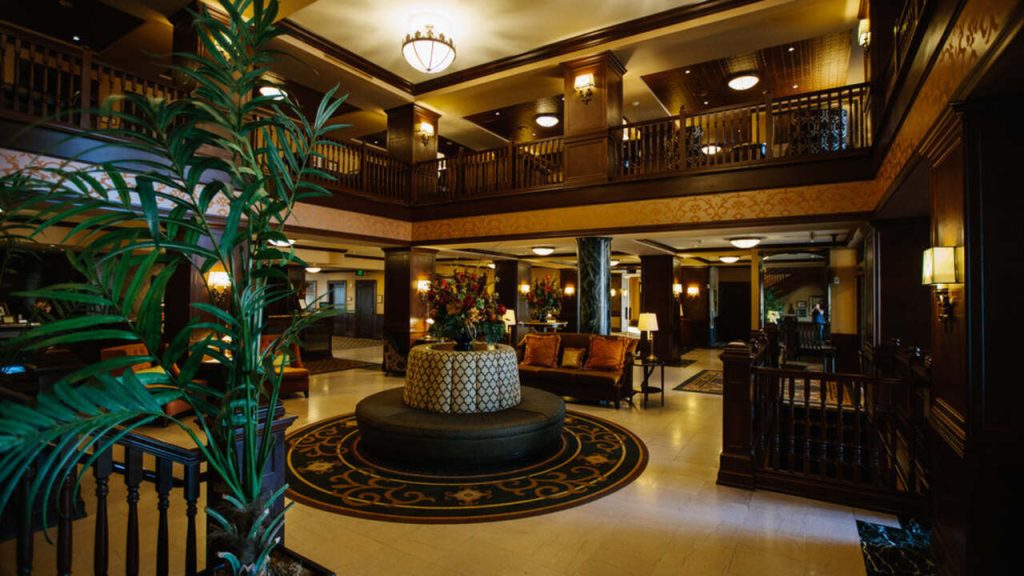 Hotel Julien Dubuque is the ideal place for a romantic hotel with its historic charm. You and your partner can feel antique royal like stay with the comfort of modern amenities. Since 1839, this hotel has been improving their boundaries of elegance.
Over a century, the hotel did renovations of $33 million and now the hotel is the perfect blend of classic historical elements along with upgraded modern amenities. The indoor heated pool, gourmet room service and full service spa are some of the key features.
2. Historic Park Inn Hotel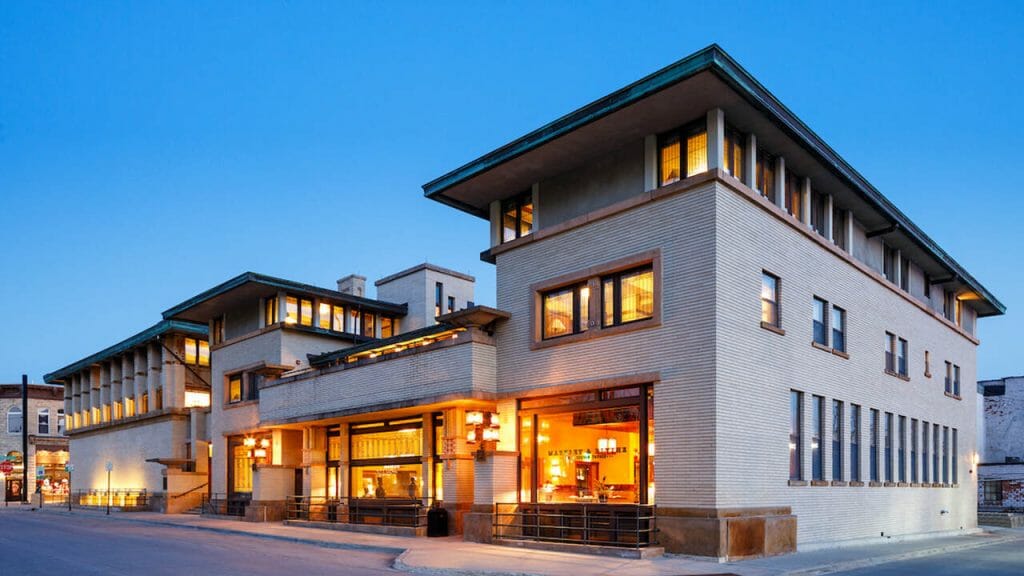 To experience the stunning architecture where nature and environmental harmony are used to design and build the hotel, visit Historic Park Inn Hotel. This hotel in Mason City is designed and built by a master architect, Frank Lloyd Wright.
The innovative design of the hotel includes 27 stunning guest rooms, each with different designs. You and your partner can enjoy staying at an original historic suit and enjoying a contented time.
3. Kingsley Inn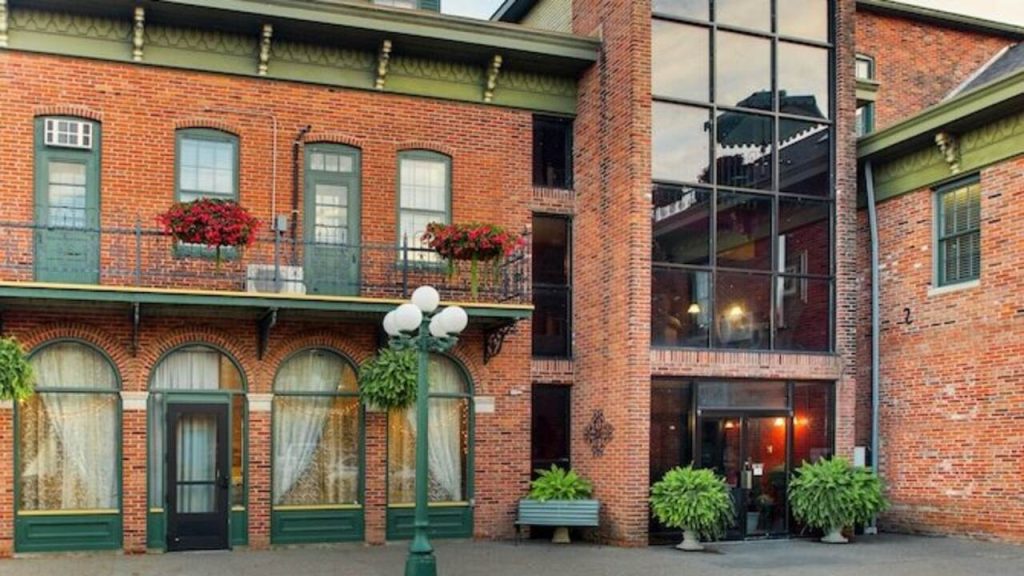 You and your beloved one can enjoy living like a king and queen in Kingsley Inn. These hotel rooms offer you an intimate time with rooms featuring wood-burning fireplaces, cozy rooms, and tons of amenities.
You can both enjoy pampering treatments from their King Suite featuring a Spa Bath. Adorned in Victorian elegance, the hotel provides in-house dinner at Atlas Steak & Smokehouse.
These are the best wedding venues in Iowa.
4. Des Lux Hotel
Des Lux Hotel has an accurate name, as it provides a luxurious stay. Similar to world-class hotel service, this hotel provides a regal experience for you and your partner. Constructed in 1912, this hotel has offered luxurious accommodations for more than a century. Their King Whirlpool Suite is one of the unique rooms to stay with 24-hour room service and gorgeous interior.
5. Hotel Pattee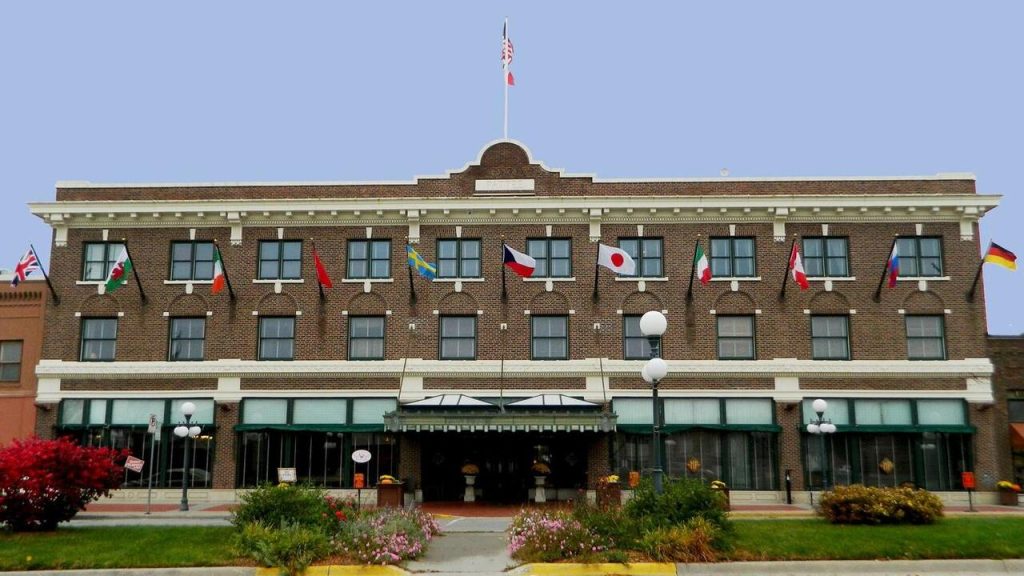 In Perry, Hotel Pattee is one of the best places to spend romantic nights. With its excellent night view offered from the room, the accommodations are well furnished. You and your partner can choose a room from 40 uniquely themed guest rooms.
Some theme options are luxurious suites, colonies room, farmhouse room, Italian room and more. For a truly unique experience, you can book your room here.
6. Hotel Renovo
Hotel Renovo offers accommodations with a country chic vibe. With bars and restaurants close – by, the hotel has polished rooms filled with features. Some include free Wi-Fi, dining area, 24-hour room service, kitchenettes, and more. The indoor pool is the ideal place to enjoy a relaxed swimming time with your beloved ones.
Check out these stunning lake resorts in Iowa.
7. Hotel Blackhawk
With its chic rooms and upscale accommodations, Hotel Blackhawk is an excellent choice. Since 1915, this hotel has maintained a polished outlook and increased their number of amenities and services. Some excellent features are upgraded suites with multiple bedrooms, whirlpool tubs, an indoor pool, free Wi-Fi, minifridges, a bowling alley and more.
8. hotelVetro Iowa City
hotelVetro Iowa City is an all-suite hotel and with its modern and contemporary features, it attracts a lot of couple visitors. Only 10.1 miles away from the Herbert Hoover National Historic Site, this hotel provides upgraded amenities and excellent services. An additional feature that is convenient for you and your partner to explore the surrounding area is that the hotel provides shuttle transportation.
9. The Highlander Hotel
With its stylish and retro-chic rooms, The Highlander Hotel has it all. Once you start enjoying your stay here, you do not have to look for amenities. The upgraded rooms have TVs, patios, balconies, direct access to the indoor pool, and more. There is also a courtyard featuring a fire pit where you both can sit next to each other and enjoy stargazing.
10. Surety Hotel
Surety Hotel is set within an elegant beaux arts former bank building, featuring original artwork dating back to 1913, this hotel is an incredible option. The suites are designed with chic rooms and there are amenities like designer toiletries, flat screen and more. Curated minibars are also available to enjoy drinks with your partner.
11. Salisbury House & Gardens
Call: +15152741777 – Visit Website – View on Map
With a history that goes backbone to the 1920s, Salisbury House & Gardens is a distinctive and historic wedding and event location that offers a taste of old-town Des Moines. The 42-room Salisbury House & Gardens is available for rental for weddings and receptions.
Services offered include access to chairs and tables devoted to workers to ensure the smooth operation of the marriage day, a one-hour rehearsal, two changing rooms for getting ready, on-site parking, setup & cleanup, and other similar practical services.
Iowa offers you a wide range of activities which you can enjoy with your partner unlike anywhere else. Don't forget to plan your stay in any of the listed romantic hotels in Iowa so that you do not have to worry about a chaotic experience as these hotels produced excellent services.