What comes to your mind when someone mentions Alaska? At first, it could be mountains. However, museums, the state's finest places, may come to mind if you're a history enthusiast.
It's quite conceivable that you were unaware that Alaska has a long and varied history of indigenous art. Alaskan culture is certainly defined by more than moose, oil and mountains.
So, here I am! Introducing you to some of the most wonderful and finest museums in Alaska you can ever imagine!
1. University of Alaska Museum of the North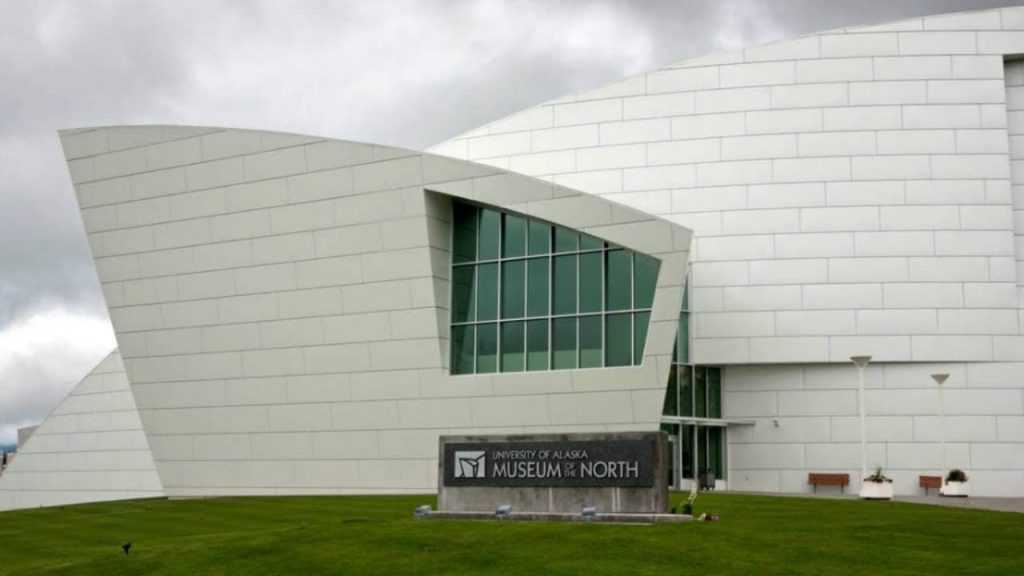 The University of Alaska Museum of the North is not only Alaska's largest museum, but it is also an essential part of the University of Alaska Fairbanks and the state's only museum dedicated to both research and instruction.
The 1.4 million objects and specimens in the museum's research collections represent millions of years of biological diversity and thousands of years of cultural traditions in the North. In addition to being a valuable resource for research on climate change and other issues affecting Alaska and the circumpolar North, the collections are organized into ten different disciplines (archaeology, birds, documentary film, earth sciences, ethnology / history, fine arts, fishes / marine invertebrates, insects, mammals and plants).
The museum serves a variety of functions; whether being Alaska's most important repository for public lands collections or being a pioneer in northern natural and cultural history studies.
2. Alaska Aviation Museum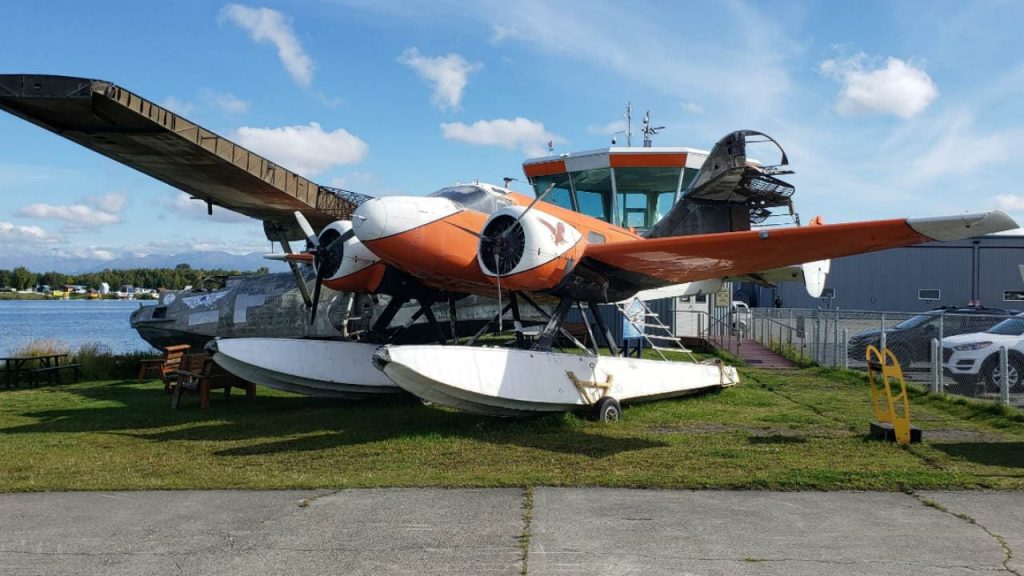 This is one of the most important museums in Alaska. The Alaska Aviation Heritage Museum opened its doors in 1988, and was previously known as the Alaska Aviation Museum of History and Innovation. Anchorage's Lake Hood Seaplane Base is home to this popular museum.
At the Museum of American Aviation, you may learn more about the history of aviation in the United States. This is a museum dedicated to the preservation and display of historic airplanes. People, especially young people, are encouraged to learn about Alaska's aviation sector through the preservation and display of historic aircraft.
Over thirty aircraft, flight simulators, and a restoration hangar may be found here. Thanks to its meticulous preservation efforts, the Alaska Aviation Museum has been successful in educating visitors about the state's aviation history.
3. Alaska Museum of Science and Nature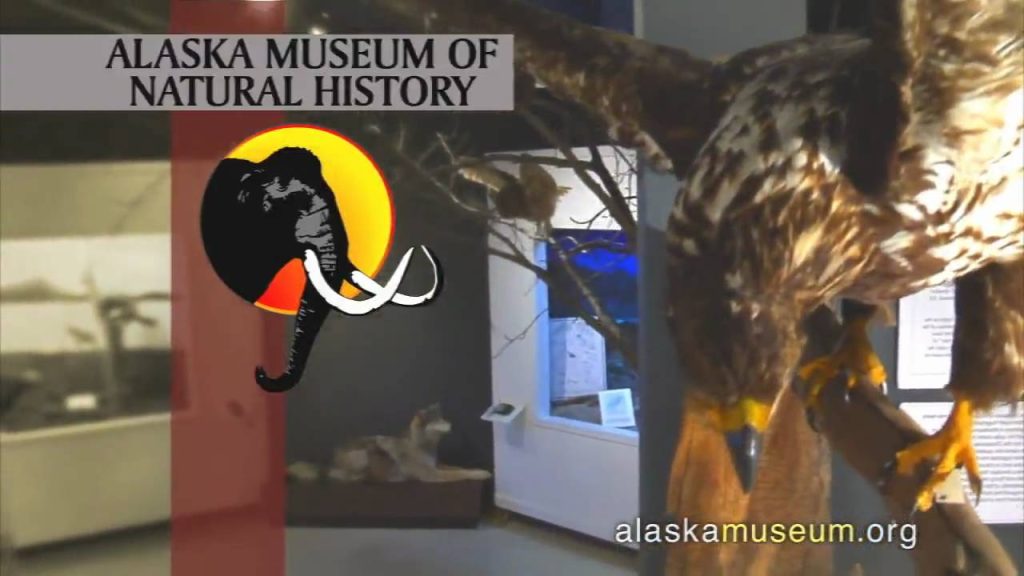 The fossils, wildlife, and geology of this country are the primary emphasis of this well-known museum. Once you've arrived, you'll have the opportunity to observe dinosaur, avian, and ammonite skeletons, as well as learn more about the Ice Age.
In 1994, this well-known museum opened its doors to the public thanks to the assistance of local residents and businesses. You'll find an impressive collection of prehistoric fossils in this museum. Additionally, the Alaska Museum of Science and Nature focuses on the country's geography and history.
While you are in Alaska, make sure to also visit the most beautiful places in Alaska.
4. Anchorage Museum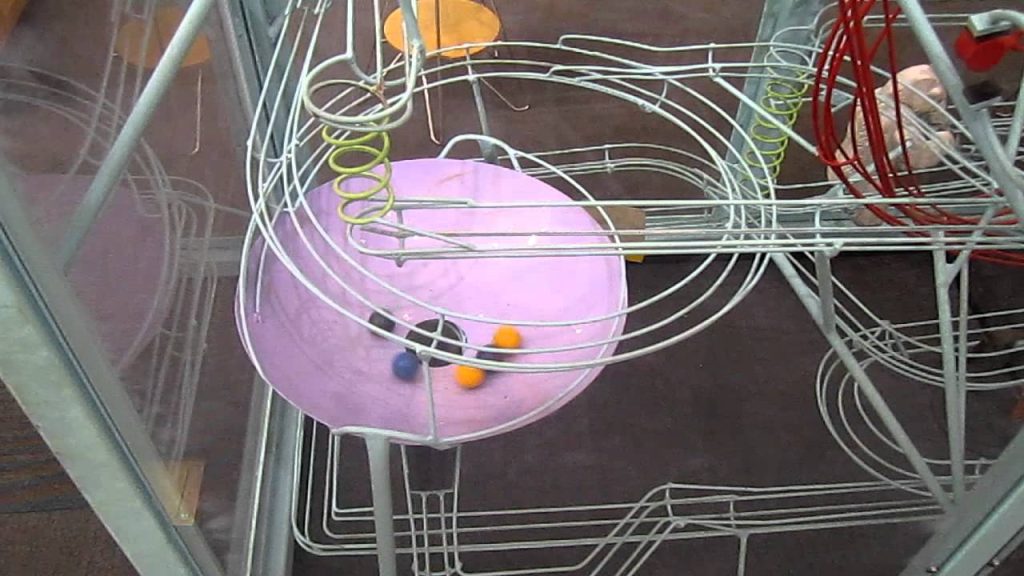 Anchorage Museum at Rasmuson Center is dedicated to honoring the history of Dena'ina people. You will find clothes, jewelry, timepieces, weapons, tools, equipment, etc. which represent the early life of the native people of Alaska.
Their collection now contains 26,000 objects and 700,000 photographs and archives. Moreover, the museum encourages researchers, artists and visitors who want to access their collections.
5. Alaska Native Heritage Center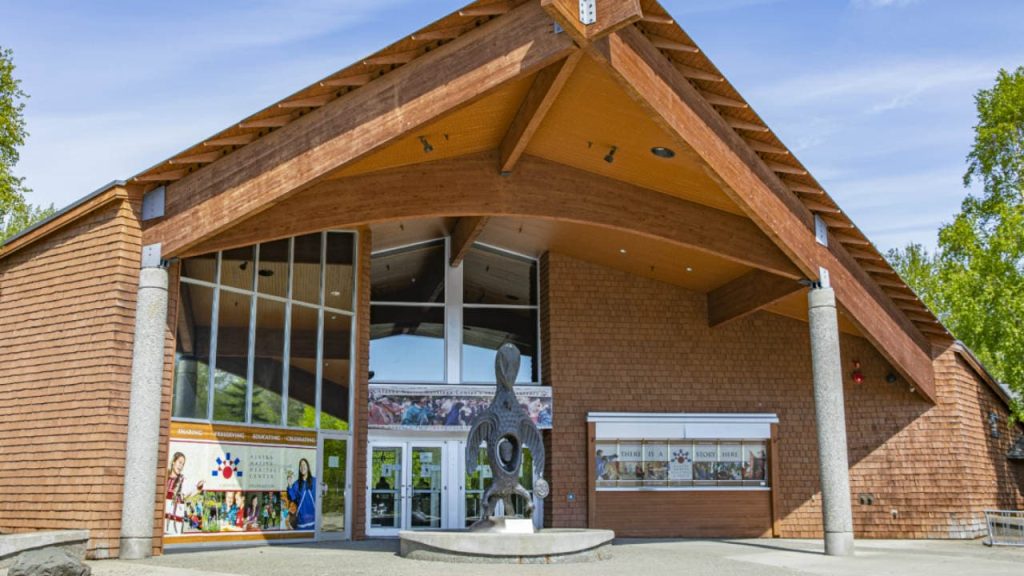 Besides being one of the most popular museums in Alaska, the Native Heritage Center is also a prominent educational and cultural facility. Anchorage, Alaska, is the location of this popular museum. The museum, which was opened to the public in 1999, now displays artifacts from eleven distinct Alaskan ethnic groups.
The historical center sits on 26 acres of woodland land and features a Hall of Culture and a large meeting area inside the building. If you want to learn more about the people who lived in the United States, this is the finest resource.
6. Pratt Museum
Located in Homer, Alaska, Pratt Museum is a private museum. The museum is focused on preserving the history of Kachemak Bay region. There are two types of exhibits here : while indoor exhibits show collections of art, natural history, etc., outdoor exhibits provide opportunities to see Harrington cabin and botanical garden. Till now, it is being regarded as one of the leading cultural and educational institutions in Alaska.
Make sure to have an exciting day with your family and friends in these popular tourist destinations in Alaska.
7. The Alaska Islands and Ocean Visitor Center
The Alaska Islands and Ocean Visitor Center was created through a partnership between the Alaska Maritime National Wildlife Refuge and the Kachemak Bay Research Reserve. The Alaska Maritime National Wildlife Refuge and the Kachemak Bay Research Reserve, both in Homer, Alaska, are featured in the building's interactive and educational displays and exhibits.
The exhibit hall, instructive DVDs, and regular educational programming, as well as walks and presentations led by Ranger / Naturalists, may all be found at 95 Sterling Highway. Moreover, Alaska Islands and Ocean Visitor Center will be your front-row seat to all of Kachemak Bay's natural splendor and the world's largest seabird refuge.
8. The Alaska State Museum
APK (Fr Andrew P. Kashevaroff) Building, downtown, houses the Alaska State Museum. You'll get a complete look at Alaska's rich history and different cultures, from fine art and mining to fishing and forestry to tourism and Russia-America relations.
There are several shows on offer at Science on a Sphere. Discover a replica of an early sailing ship and fun activities for all ages in the discovery room. In summer there is a fee of $14, but you can access the museum for $9 in the winter.
9. Fountainhead Antique Auto Museum
This hidden gem at Wedgewood Resort is home to an impressive collection of vintage automobiles and clothing, as well as educational exhibits on the state's rich automotive history.
American-made automobiles, including restored horseless carriages, nickel-plated touring cars and a rakish speedy from the 1920s, are on display at the museum. Visitors will be awestruck by the beauty, creativity, and history of these rolling wonders, from rare marquees like Compound and Argonne to well-known brands like Packard and Stutz.
10. Totem Heritage Center
Learn about the history of indigenous peoples of South East Alaska in person. The city of Ketchikan began the process of rescuing important cultural relics from abandoned island villages in the mid-20th century, with the permission of indigenous peoples.
As a result, the biggest collection of totem poles in the United States, some of which date back to the early 19th century, is now on display. We simply can't afford to neglect this significant aspect of Alaskan heritage.
11. Sheldon Museum and Cultural Center
You can learn about the Chilkat Valley's illustrious past, culture, and artistic achievements at the Haines Sheldon Museum, which is recognized on a national level. Learn how the Tlingit stronghold of Jilkáat Aani developed into a thriving multi-ethnic community, and experience displays that are permanent, temporary, and touring.
12. Prince William Sound Museum
Admission fees, grants, and contributions from members of the local community are the primary sources of revenue for the Prince William Sound Museum, which is a charitable organization. It is a little museum, but it is fascinating, and it allows visitors to get a glimpse into the vibrant history of Whittier.
13. Alaska SeaLife Center
The Alaska SeaLife Center, which opened in 1998, is a private, non-profit research organization and public aquarium offering wildlife response and education programs. The Exxon Valdez Oil Spill Fund was used to build this world-class 115,000-square-foot complex, which seeks to educate visitors about the necessity of understanding and conserving the integrity of Alaska's waters.
A trip to a museum is the best method to get a sense of a country's history. Museums should be protected and funded by us so that future generations can learn about their forebears.