Looking for a fun group activity? Why not try such an activity where not only you will be thrilled but also test your problem-solving skills? The ultimate answer is to Try out an escape room!
Over the years, escape rooms have become one of the most popular spots to enjoy a thrilling time. In Iowa, many escape rooms have been popping all over the state to offer an amazing experience to the visitors. Wonder which escape rooms to try out?
Read this list of the epic escape rooms in Iowa.
1. Breakout Games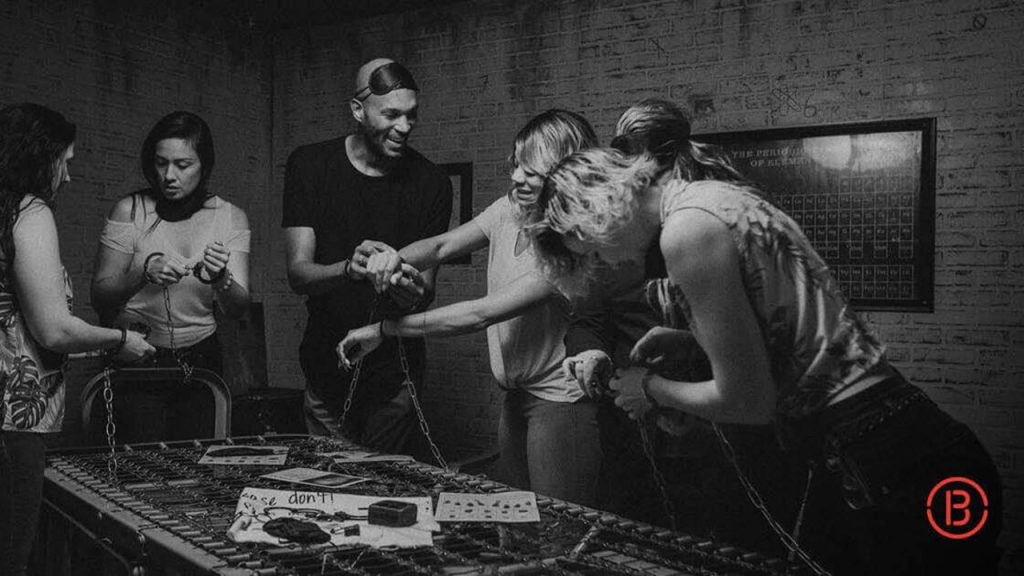 Breakout Games's main goal is to give the best thrill and excitement within an hour. In this escape room, you will have to solve puzzles, find hidden items and crack codes to escape. This 5-star escape room is designed to be immersive to enhance the experience of friends and family. Leading in the escape room industry, this one promises 60 minutes of non-stop fun and thrill.
2. Escapology Escape Rooms
Escape your normal life and become the hero of the thematic story inside the escape room of Escapology Escape Rooms. You and your family or friends can come together as a team and solve puzzles and pick locks to make it out. Up to 8 people can make a group and enjoy the adventures. There are private rooms and different thematic rooms including Mansion Murder, Arizona Shootout and more.
3. The Fantastic Escape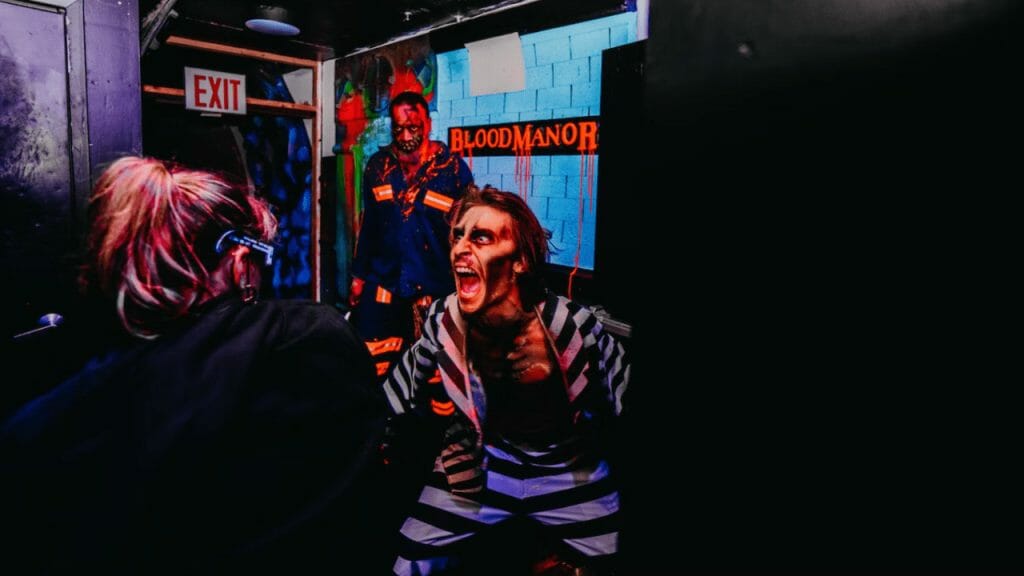 At Cedar Rapids, The Fantastic Escape offers a thematic and immersive escape room experience. The games follow a different story-line which makes them more fun and interesting. With hidden rooms, and several puzzles and games, you need to make it through the rooms. They emphasize on the theatrics of the rooms to make it more engaging. This place is a family-friendly place, so you can plan a thrilling adventure for your family trip.
Take a look at these scary haunted houses in Iowa.
4. Cryptiq Escapes
If you are in for challenging your problem-solving skills, Cryptiq Escapes is the ideal place to visit. In this escape room, your skills will be challenged in a whole new way. Be very careful about the time. Once the door is closed, time will be ticking, and you need to make it through different themed rooms which will have cryptic puzzles and messages to decode. During different seasons, they add seasonal rooms with different concepts to make it more interesting.
5. GoFree Escape Rooms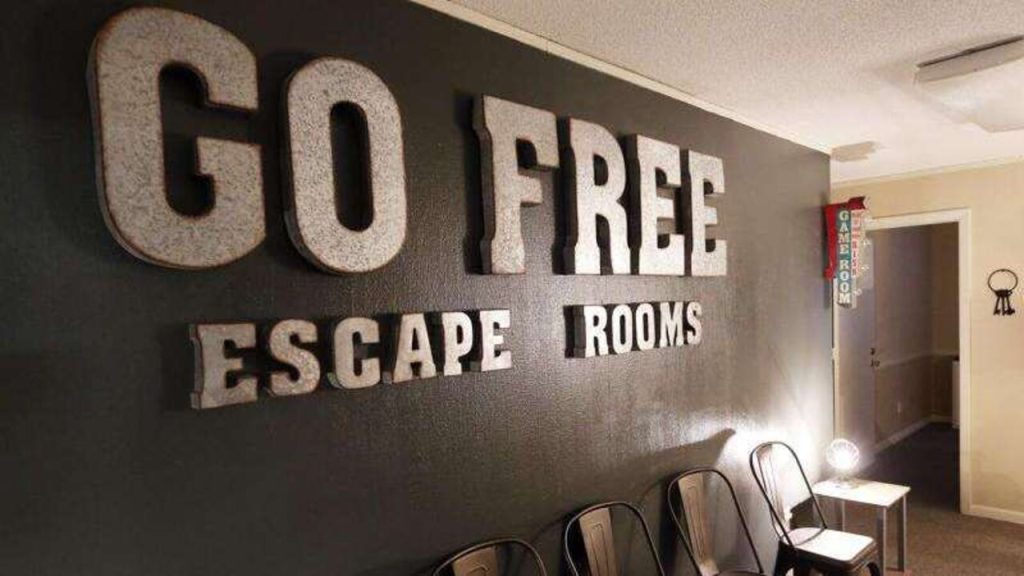 For a locally designed live adventure, GoFree Escape Rooms is the right place to go. Each of the rooms has its independent designs, and you would need to work with your team. You and your team have to solve a series of puzzles, riddles and clues to complete the assigned mission. Once success is hit, you can make it to the next room. Each group can compose up to three members and race against time.
6. The Greatest Escape
With a variety of game themes and several activities, you will have to make great efforts to make it out of this escape room of The Greatest Escape. Situated in Sioux City, this escape room has a range of thrilling puzzles and activities. With their great customer service, you can book a fun friendly afternoon with your friends, family or colleagues in this amazing escape room.
Check out these amazing public hunting lands in Iowa.
7. The Slaughterhouse Escape Room
For a proper scare that will give you goosebumps, The Slaughterhouse Escape Room is here as one of the thrilling and challenging escape rooms in the state. They offer entertainment within the scary tasks and creepy escape room themes. The main highlights of the room are the tiny details. You will not only see puzzles, clues will be there in what you smell and hear as well. So be aware!
8. Kiss of Dragon
Kiss of Dragon offers a unique escape room experience. The story is of Hanzo Jiro, who runs the largest illegal gambling racket. Within 60 minutes, you need to walk out of the escape rooms which have different themes to capture and imprison you. Yakuza is the oldest clan and faced heavy losses, so you would need to solve riddles and solve all the elements to get out their clutches.
9. No Escape
With advanced technology, No Escape room offers an excellent escape room. The fun yet challenging activities in the technology-rich escape rooms will make you completely put yourself in the zone. Interestingly, they have a Teacher's Pet zone which is designed for kids. People of all ages can enjoy their time and be entertained by the puzzle rooms and workshops. Thus, this escape room offers a guaranteed enjoyable experience for all.
10. Outfox Escape Room
Outfox Escape Room offers you an exciting adventure. Finding clues and solving puzzles using your problem-solving skills and wit, you need to rush to escape this room. You will surely have an adrenaline rush while you are stuck inside the room and think of ways to make it out. Fun awaits you in this escape room spot.
11. The Fantastic Escape
The Fantastic Escape is a family-owned brand established in 2017.
The brand emphasizes storytelling and an immersive environment in escape rooms designed by industry experts who have worked for premier entertainment venues globally.
When you visit an escape room, you need to maintain pace to discover clues and accomplish tasks within the constraints of time. But when doing it with a group, you can interact, bond and create an unforgettable experience with your group. So try any of these listed epic escape rooms in Iowa to escape from your daily bustles of life and enjoy a stress-relieving experience.