The paradisaical Hawaiian island is one of a kind and RV camping in Hawaii is something which you just cannot miss. For a true adventure, you must take advantage of the RV parks and plan an amazing journey like nothing before.
So if you are planning for a trip and wondering which areas are RV accessible, here is the list of the best RV Parks in Hawaii that you can visit anytime for your adventure plans.
1. Swanzy Beach Park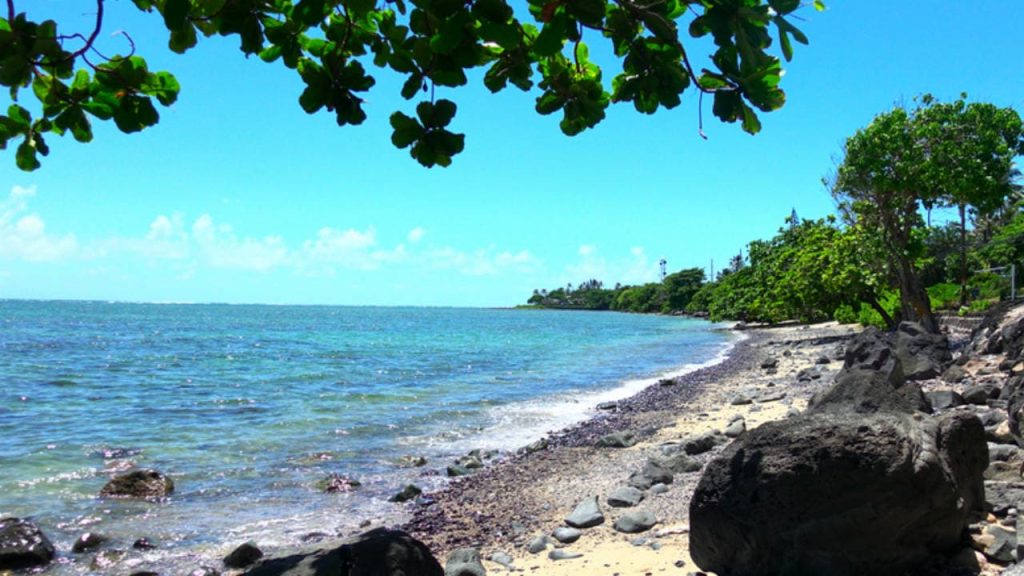 Nestled on the northeast side of Oahu is the most popular RV park, Swanzy Beach Park. The place offers you to pitch a tent after parking your RV. One of the prime attractions of the park is the local eatery. You can enjoy ravishing tasty Hawaiian food anytime while camping.
While you stay on the campground, you can enjoy the breathtaking sunsets and even go fishing in the beach park. Thought it is best to avoid weekends as the rush is the most on those days.
2. Ho'omaluhia Botanical Gardens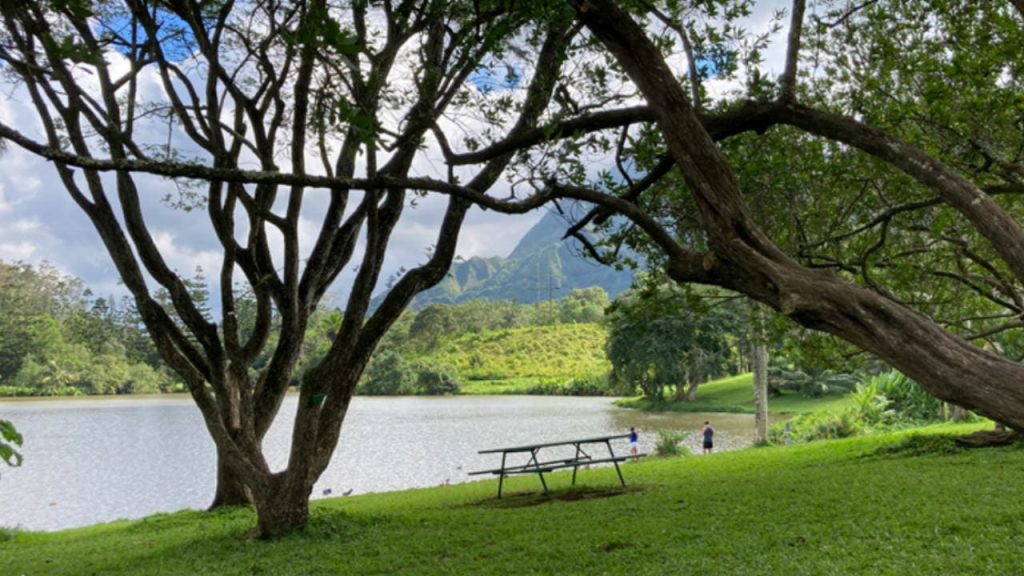 Encompassing 10 miles of beautiful area inland from Honolulu, Ho'omaluhia Botanical Gardens is one of a kind camping sight. You do not have to worry about clustered drive-up areas.
You can simply park your RV and explore the exotic plants that are unique, and there are also some species from India and Sri Lanka. Moreover, there is a large lake and multiple nature walks around the gardens. You do need a permit to camp, so remember to book it beforehand.
3. Mālaekahana State Recreation Area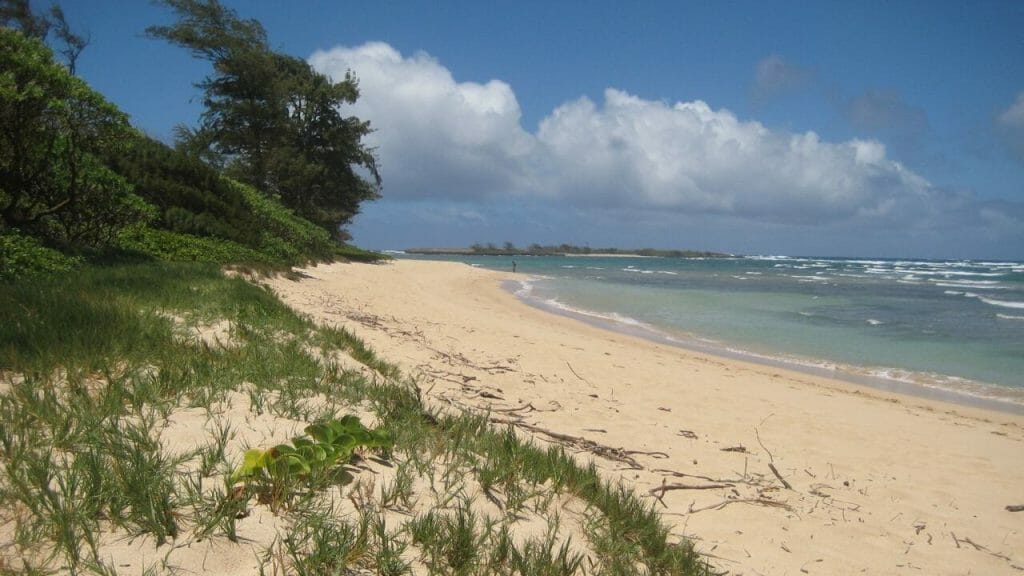 Mālaekahana State Recreation Area is one of the few sites which are ADA accessible. Nestled on the east side of Oahu, you can enjoy facilities like camping grounds, bathrooms and outdoor activities in this area.
The water fountains provide great convenience and the campground provides you with an amazing option for swimming. Right down the street of the area, you can also find a Foodland grocery store.
If you like hiking, then you might also want to check out these beautiful hiking trails in Hawaii.
4. Ahupua'a O Kahana State Park
With a facility of 5,300 acres, Ahupua'a O Kahana State Park is a fantastic choice for nature lovers. You can park your RV in the designated areas and go exploring multiple nature trails of the park.
One of the best features of this park is that you can find several native Hawaiian monuments that are scattered all around the grounds of the park. The campground is relatively remote, so you can enjoy a raw camping experience.
5. Sand Island State Recreation Area
Operated by the State of Hawaii, Sand Island State Recreation Area is a popular camping site along with being a popular fishing spot. You can bring along your dirt bike because this is the best place to ride it. There are also walking trails surrounding the entire area for you to stroll and explore.
6. Kualoa Regional Park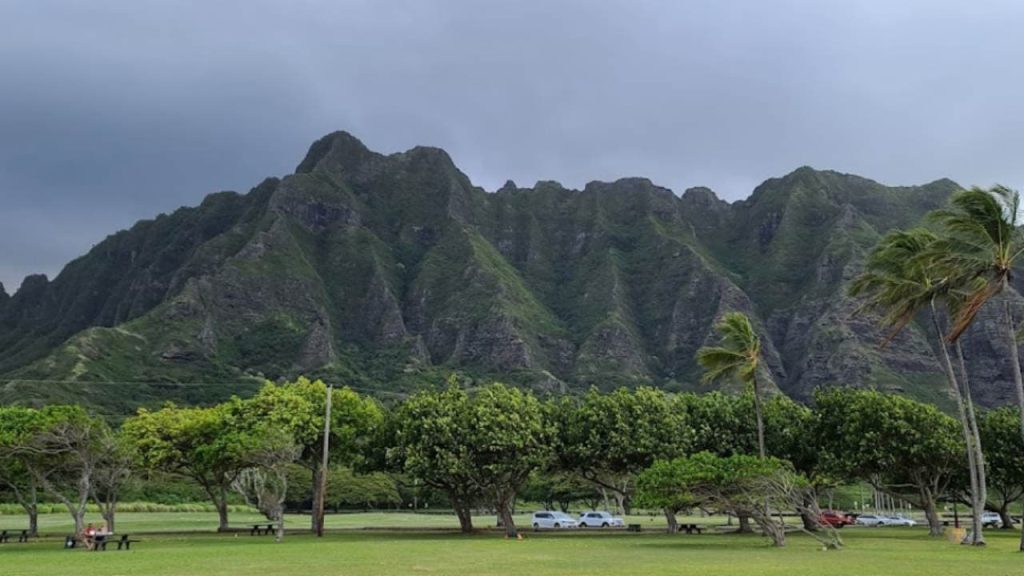 For exploring the ancient Hawaiian fishponds, Kualoa Regional Park is a great option for camping. The campground is shaded by palm trees, and you can enjoy serene landscapes while fishing and camping.
There is also a zip line for those who are looking for more outdoor thrilling activities. Fun fact: the campground faces a fantastic geological formation known as Mokoli'i. So if you have time to explore, do so.
Check out these extreme ziplines in Hawaii.
7. Kalaniana'ole Beach Park
Featuring back-in parking spots, enchanting views and sandy beaches, Kalaniana'ole Beach Park is a unique park. You can immediately go swimming after parking your RV and setting your tent.
Along with outdoor showers, there are also pit toilets and designated campsites for the visitors. You can visit this area year round because almost throughout the year it is warm.
8. Papalaua Wayside Park
Nestled in Wailuku, Hawaii, Papalaua Wayside Park offers you a front row view of gorgeous scenery of Hawaii. Although there are no parking spaces reserved for RVs, there are plenty of spaces to search for one. This park is the best option for those who are looking for outdoor thrilling activities. You can enjoy surfing, swimming, kayaking, snorkeling, splashing and more in this park.
9. Bellows Recreation Center
Open only for members of the military and their families, Bellows Recreation Center is a fantastic spot for camping. People can access the beach and the campground of this center, which is one of the largest ones on Oahu. Along with spacious RV sites, the center has reserved sites which need to be booked 13 months in advance.
10. Waimanalo Bay Beach Park
Shaded by various types of trees, Waimanalo Bay Beach Park is a great option for camping. The park features incredible ocean views, and it shares a beach with Bellows Field Beach Park.
For those who are interested in isolated areas for camping, this is the right place for you to enjoy because this park is relatively undiscovered. There are private showers and bathrooms for campers. You can take a stroll barefoot and enjoy the sunshine.
11. Hedonisia Hawaii Eco-Community
Located in the depths of Pāhoa, Hedonisia Hawaii Eco-Community is a small communal lodge where you can explore the jungles of Hawaii. This campsite holds a lot of attractions such as the Kehena Black Sand Beach, Volcanoes National Park, and Hilo Bay. The area also features strong cell phone signals, outdoor showers, hikes, unforgettable views and more.
Camping in the tropical islands of Hawaii is one of the best options that you must try out. You will be greatly rewarded if you plan well and this list of the best RV Parks in Hawaii will help you with planning and packing.