Iowa has some of the most awe-inspiring scenic roadways in the United States that are perfect for long trips. Moreover, there are forest and parks in and around these scenic highways for travelers to enjoy.
One of the most popular ways of going on long road trips in Iowa is through RVs. They are perfect for long road trips through the highway and you can travel for days in them. But, once in a while you'll need to park your RV and rest up, or just go to somewhere with your RV and enjoy a relaxing time. The best places to do that are the RV parks in Iowa.
So, here is a list of the best RV parks in Iowa.
1. Lazy Acres RV Park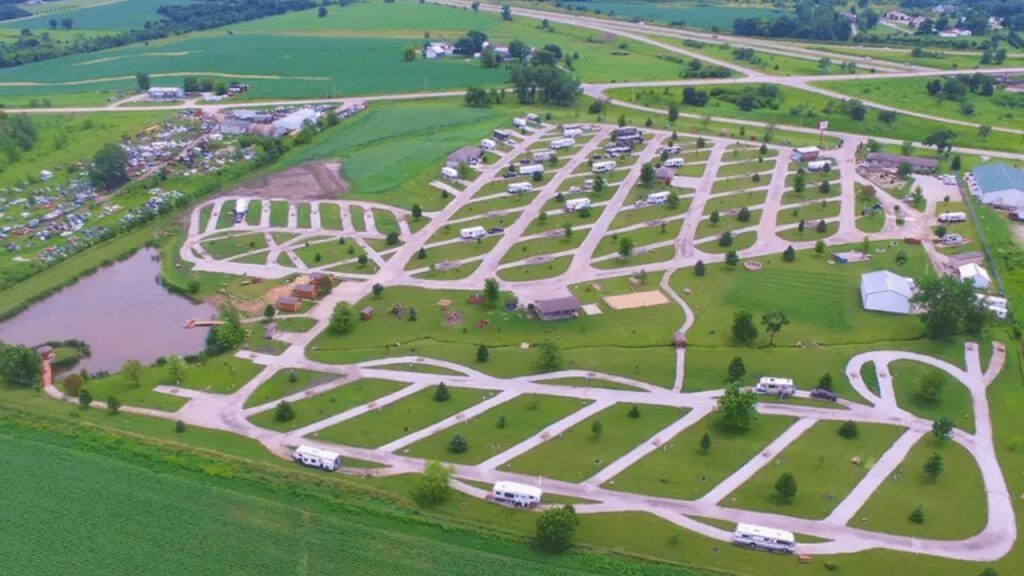 Lazy Acres is the perfect place if you're searching for a spacious campground that welcomes families. Your family will have plenty of room to spread out, run around, and enjoy the outdoors thanks to the 60 RV sites and the abundance of kid-friendly activities. Lazy Acres offers many activities, including mini golf, paddle boats, fishing, and train trips.
2. Clear Lake State Park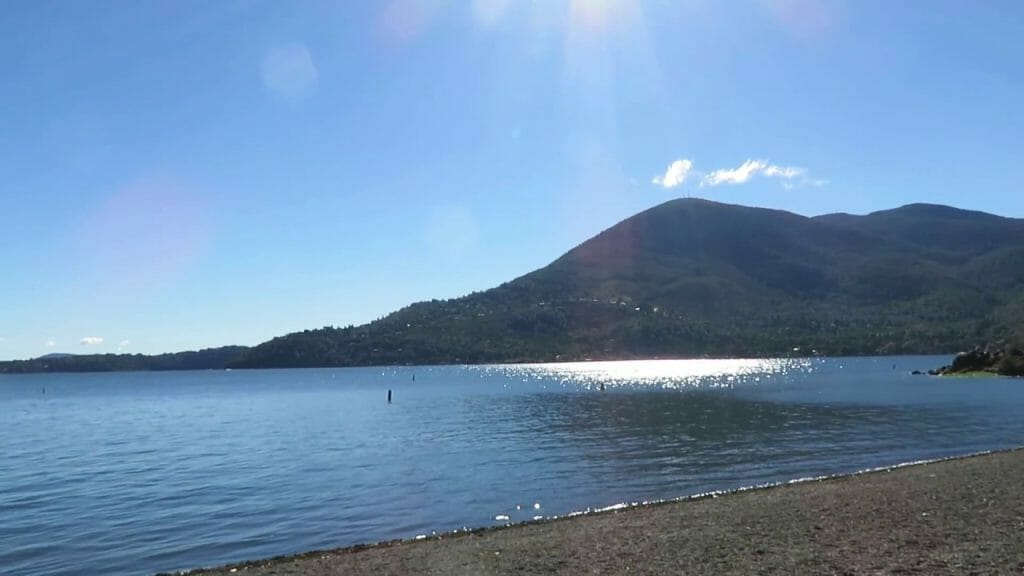 One of the main outdoor leisure areas of northern Iowa, the stunning 3,643-acre Clear Lake, is home to Clear Lake State Park, which is situated on its southeast corner. The state park is merely 55 acres, but because of its lakeside location and stunning surroundings, it offers a huge variety of recreational options including RV hookups, making it one of the best RV parks in Iowa.
3. Briggs Woods Park
A beautiful campground called Briggs Woods is located next to an 18-hole golf course. There are swimming, fishing, canoeing, and kayaking opportunities at the Briggs Woods Lake and Boone River nearby. 30 full hookup sites, contemporary showers, a playground, and horseshoes are all amenities of the campground itself. The cost per night ranges from $20 to $25.
Check out these wonderful campgrounds in Iowa.
4. Pilot Knob State Park
One of the state park system's oldest parks is Pilot Knob State Park. In 1923, it was consecrated. Visitors who climb the tower on "Pilot Knob" can see an amazing panorama. One can see vast stretches of some of the most fertile farmland in the world from the tower that the Civilian Conservation Corps constructed in the 1930s. It is one of the most well-known RV parks in the state.
5. Morwood Campground and Resort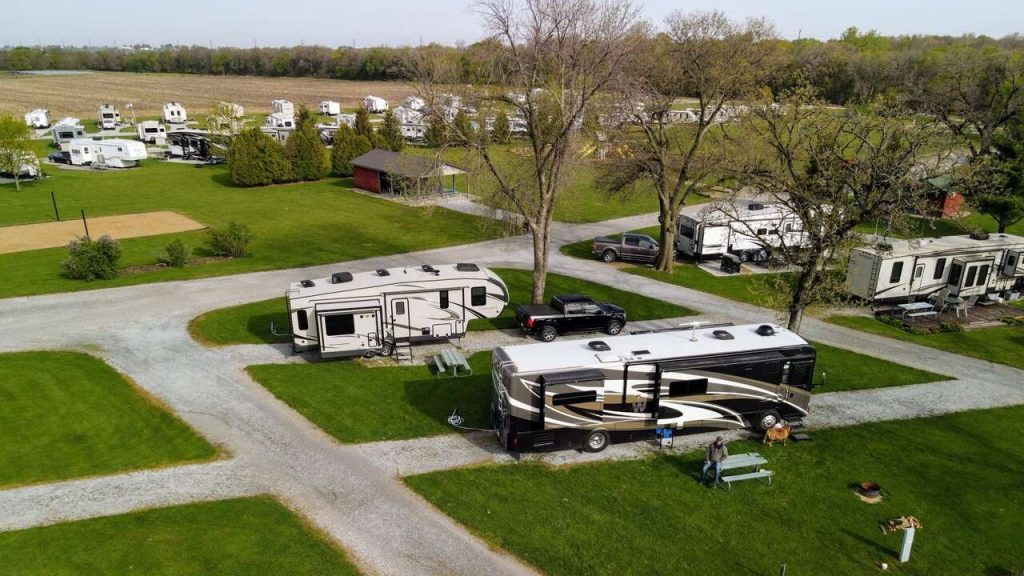 A renowned RV park in Iowa, Morwood Campground offers spacious sites and pull-through lots, the majority of which have electricity hookups. Each campsite has a water hookup. On the grounds, there are also two dumps, a laundromat, and a convenience shop. Hayrides, mini golf, horseshoes, volleyball, and swimming in the heated pool are all available to families.
6. Newton KOA
Then, proceed to the Newton KOA for a tranquil getaway for the entire family. They hold weekend ice cream socials, fishing competitions, and other events throughout the summer. There are fire pits, a meeting room, a dog park, and a game room among the campground attractions. The nightly rates range from $29 to $44.
Take a look at these thrilling these thrilling ziplines in Iowa.
7. Fieldstone RV Park
Just a stone's throw away from the Iowa Great Lakes and area attractions, Fieldstone RV Park offers the perfect home base after a day of adventure. The Park itself abuts the Emerald Hills Golf Course and a public park and boat ramp. Amenities include full hookups, fire rings, a laundry room, and a clubhouse.
8. Red Barn Resort
You should undoubtedly stay at the Red Barn Resort for a few days. There are numerous RV sites with full hookups and fire rings available at this exquisitely landscaped getaway. You may go boating, fishing, and swimming in the Mississippi River just a few miles west of Lansing. The campground's on-site bar and grille is housed inside a historic barn from the 1900s, which is the best part.
9. Shady Oaks RV Campground
Shady Oaks is a privately-owned campground that'll have you camping under the towering Bur Oak trees. As one of the oldest campgrounds in the state, its oaks have even made it into the Register of Famous and Historic Trees. One of the biggest draws of Shady Oaks is its massive, 12-level treehouse, where you and the family can get lost amongst the canopy and the maze of structures.
10. On-Ur-Wa RV Park
There is a Good Sam Club RV park called On-Ur-Wa that is a few miles before the Iowa/Nebraska state boundary. The largest Main Street in the United States, the Historic Iowa Theater, as well as a number of museums and retail establishments are just a few of the many attractions in Onawa itself. Large, lovely RV sites with full hookups are available at On-Ur-Wa.
11. Timberline Campground
Timberline is easily accessible to Des Moines and the surrounding areas and is only a short drive away. Adventureland, the Science Center of Iowa, Blank Park Zoo, and of course all that Des Moines has to offer are some of the nearby attractions. A game room, playground, swimming pool, on-site store, basketball and volleyball courts, and other amenities are available.
12. Deer Run Resort
The finest RV resort in northeastern Iowa is called Deer Run. The grounds are meticulously maintained and include space for RVs of various sizes. Each paved site comes with a fire ring, a picnic table, and complete hookups. The park's lush vegetation is set against the calm backdrop of the lake's six acres. Beautiful restrooms with heated floors, air conditioning, and washers and dryers can be found in Deer Run.
13. Sleepy Hollow RV Park & Campground
Sleepy Hollow RV Park & Campground has been a popular family-friendly vacation destination for more than 50 years. Fish in the pond or sunbathe by its beach. Play basketball, volleyball, or plenty of games in the arcade room. Kids, on the other hand, will enjoy the in-ground swimming pool, hayrack rides, playground, and the planned weekend activities.
14. Adventureland Campground
Altoona's Adventureland Campground is a campground that's close to Iowa's capital city of Des Moines. It offers both tent camping and RV sites, some of which are pull-through, that are suitable for large vehicles. Modern restrooms and showers, free Wi-Fi, a playground, a pool, and a dog run are available as amenities.
As we can see, there are many RV parks in Iowa, but the things that set them apart from the rest are the amenities, convenience and services offered by them.