California has a total of 482 cities. Among them, some rank top in high standard of living and some rank well in affordability. But what matters the most is safety. A neighborhood with a lower crime rate and safer environment makes your living worth the pay.
If you are looking for a city to move to in California, here is the list of the safest cities in California.
1. Danville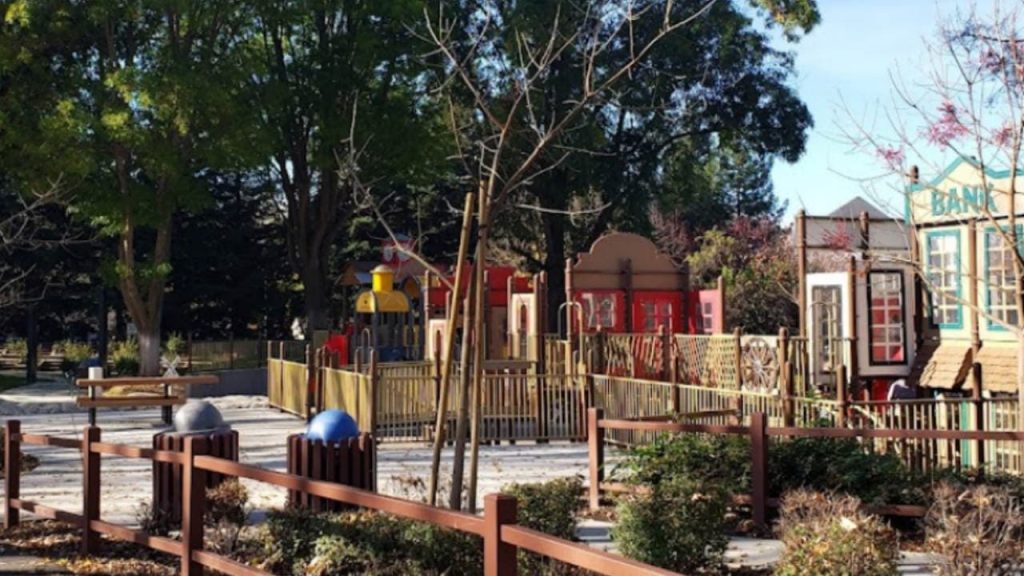 Located in Contra Costa County, Danville is one of the best places to live in California. The residents can enjoy living in a sparse suburban vibe area where all amenities can be found within the reach.
Also, the streets are occupied by pretty coffee shops, exquisite restaurants and, for relaxation, the parks are plenty. The crime rate is negligible, and the weather is bright and windy mostly.
2. Rancho Santa Margarita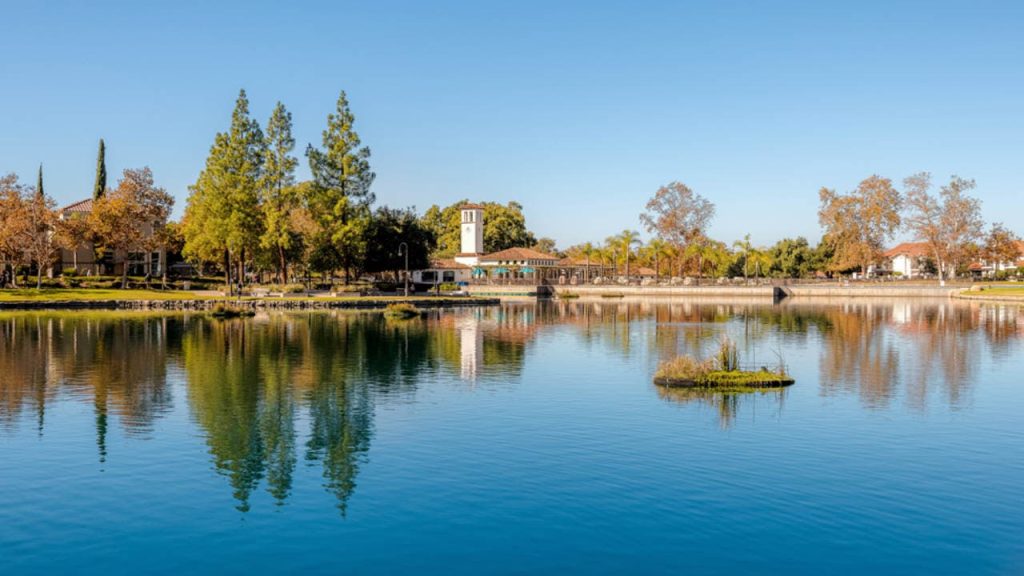 Rancho Santa Margarita is a beautiful suburb located in Orange County, California. It is one of the youngest cities in Orange County, and it quickly established itself as a safe and modern living area.
With a comparatively low population, people in the area are trustworthy and friendly, so you can easily fit in. Because of its lovely environment, it is one of the best cities in California to move in.
3. Moorpark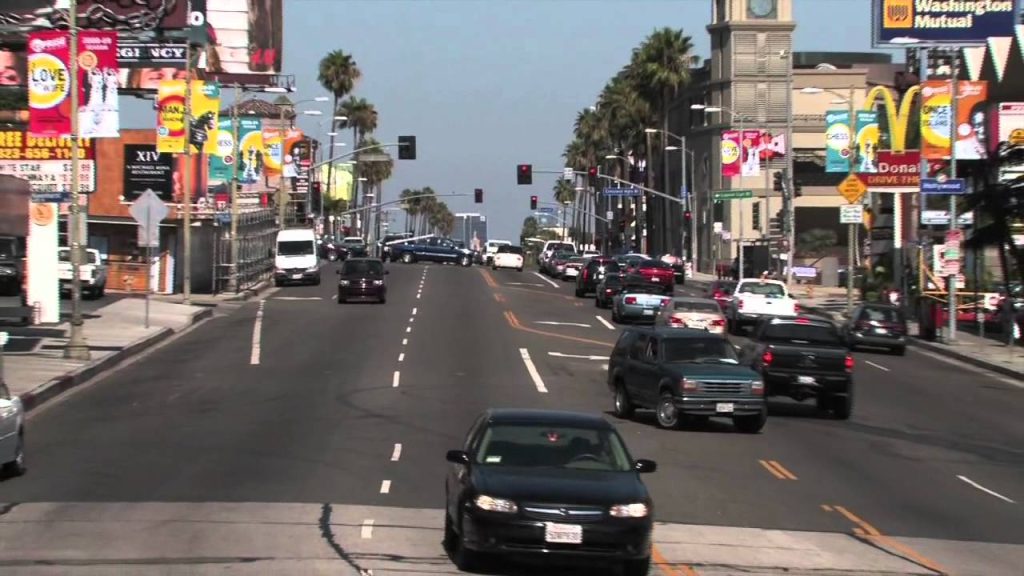 Well known for its high quality of education, Moorpark is the third-safest city in California. It is situated in Southern California's Ventura County. The city was established with only 4000 citizens in the 1900s.
Then, with its development and infrastructural growth, the city became one of the fastest growing cities in the country. The education quality is high for arts, science and business. Additionally, its safe environment is best for children to move around freely and enjoy themselves to the fullest.
You might also be interested to know about the best places to live in California.
4. Aliso Viejo
Located in southern Orange County, California, Aliso Viejo is a city full of colors and a vibrant lifestyle. The city houses huge golf courses that encompass beautiful scenery. This city was also voted as one of the top 25 towns to live in by Forbes in 2009. The progressive growth and secured areas make it a great place to move in.
5. Yorba Linda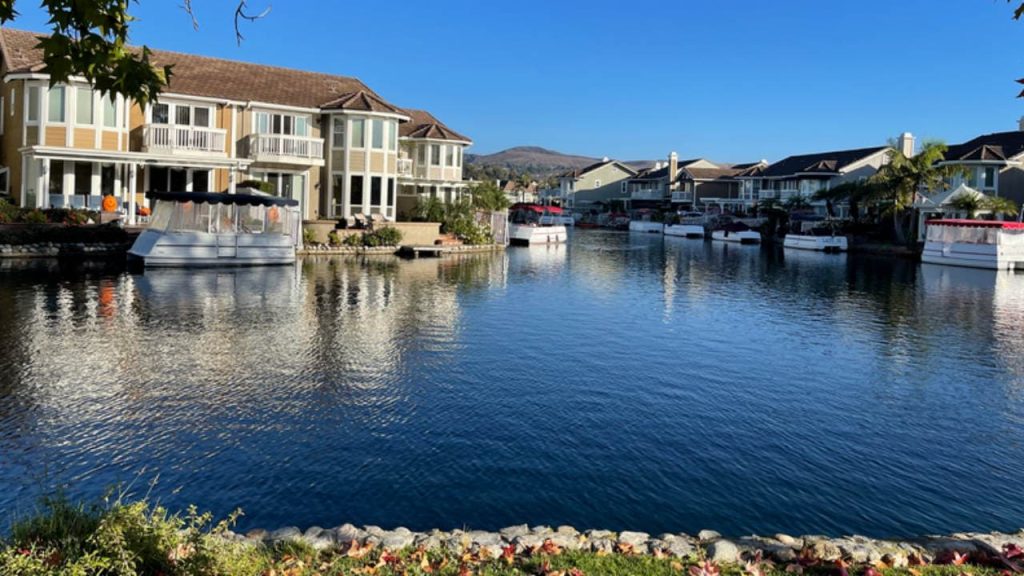 Yorba Linda is the sixth-wealthiest city in California. With a median income of $117,368, this city is among the rich suburban cities in Orange County, California. Because of its wealthy neighborhoods, the police and security forces of the city are high – end. So you can imagine that living here can be quite expensive, but it is also worth it.
6. Laguna Niguel
Laguna Niguel is not only well known for its year – round pleasant weather but also for its amiable environment. This city is a part of Orange County, California and has plenty of parks and green places to enjoy the serenity of life.
Being a central location from which the Pacific Coast can be easily accessed has its perks. You can enjoy a safe environment to roam around and invite your family and friends for a vacation.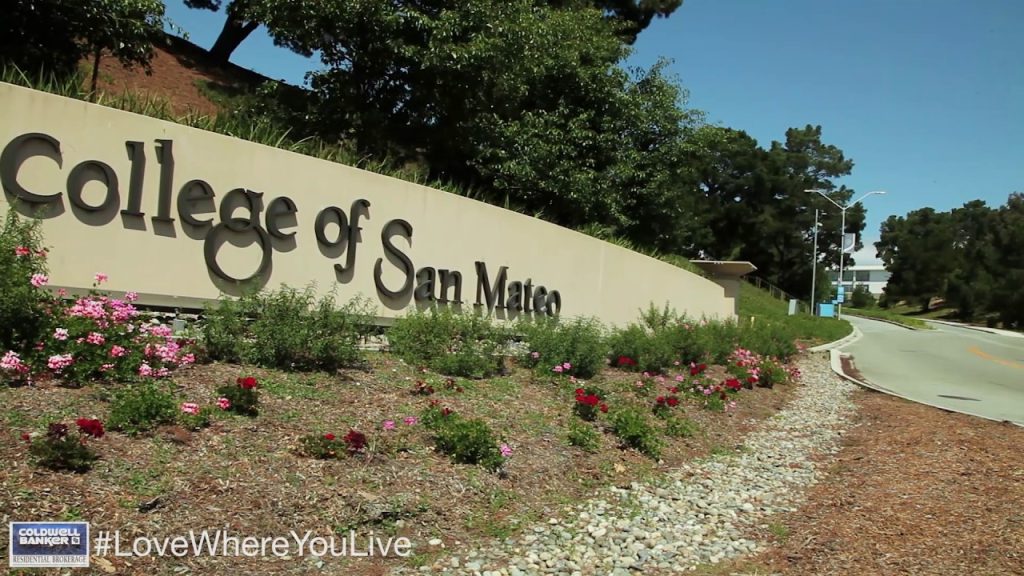 In 2020, Poway was the thirteenth safest city in California, but with its progress, it reached the seventh position within two years. You can imagine the development of the city!
The city encompasses about 39 square miles of neighborhoods with plenty of parks, schools, shops and other lovely places. This city in San Diego County, California is a wonderful place to live for retired people as well, because of the peaceful environment.
8. Mission Viejo
Only 8 miles away from Laguna Beach, Mission Viejo is a stunning city. It is a commuter city in the Saddleback Valley in Orange County, California. With its advancement and growth, it has gained great praise from economists.
Interestingly, it is considered to be one of the largest master-planned communities ever built under a single project in the US. You will enjoy great amenities within the reach of your arm if you live in this city.
9. Rancho Palos Verdes
Rancho Palos Verdes is called a rural gem. This coastal city in Los Angeles County, California is a wonderful city for nature lovers. The neighboring cities also have great and safe environments.
You can enjoy living in the suburbs and run away to the great beaches near the city to enjoy spectacular views of the Pacific Ocean.
10. Thousand Oaks
Ranking seventh in the list of cities with affluent neighborhoods, Thousand Oaks has all you need to live a comfortable and safe lifestyle. In California, it is the second-largest city in Ventura County. The city is filled with high – end brand shops, boutiques, exquisite restaurants, beautiful libraries, and more.
11. Santa Clarita
In the same vein as its neighboring city of Aliso Viejo, the city of Santa Clarita is considered to be among the safest locations to reside in all of California. The violent crime rate is 1.3, while the property crime rate is 9.1, for a combined total of 10.4. Another prosperous city, Laguna Niguel has a median household income that is almost exactly twice as high as the national average.
12. Temple City
A new city has been added to the list, and Temple City has a total crime rate of 10.4, with a violent crime rate of 1.4 and a property crime rate of 9.0. It has a total population of 36,000 people, and its location is in the county of Los Angeles. It's possible that you've noticed that Temple City and Santa Clarita both have the same overall crime rate. As a result of the greater VC rate, we have come to the conclusion that it should be placed lower on the list.
13. Santee
Santee, the second city to represent San Diego County and another newcomer to the list, was ranked as the thirteenth safest city in the state of California. The total of its VC rate of 2.8 and its PC rate of 7.7, which together equal 10.5 However, despite having a low overall crime rate, Santos has the largest amount of violent crimes committed out of all of the cities on this list.
Before you move into a new place, you should consider safety as the highest priority. And, this list of the top safest cities in California will make it easier for you to decide a safe place to move in.