If there is one state in the United States where you could visit somewhere new on a regular basis and see something completely different, it is California. To get away from the commotion of the city life, California's small towns actually provide the perfect place.
These are the best small towns in California – ideal for your weekend escape!
1. Arcata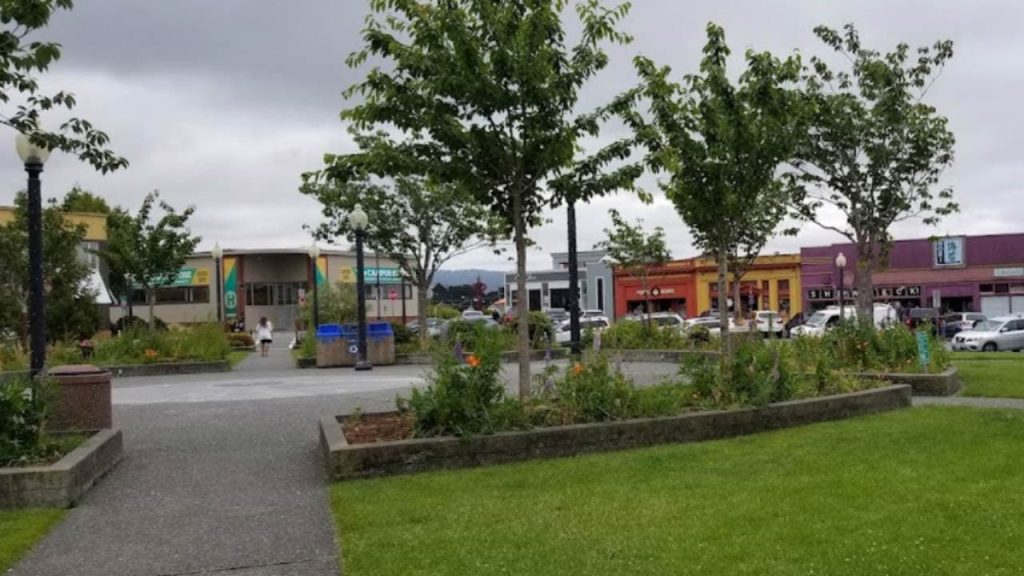 The perfect microcosm of California as a whole is Arcata. It has a diverse population, which is not particularly urban nor particularly rural, and has a varying climate and landscape.
Visitors love the redwood forests, marshlands (take note bird lovers), accessible beaches, and the laid back town square. Humboldt State University is located there, and although it's part of the California State University system, it definitely gives off its own hippie vibe – much like Arcata itself.
If you're looking for family friendly and small town wholesomeness, you'll be glad to know that the entire town gets together to watch the minor league Humboldt Crabs play a few innings. It was listed on the Hardie House "Ten Most Enlightened Towns," and you'll find that strong sense of community that's missing from big cities.
2. Avalon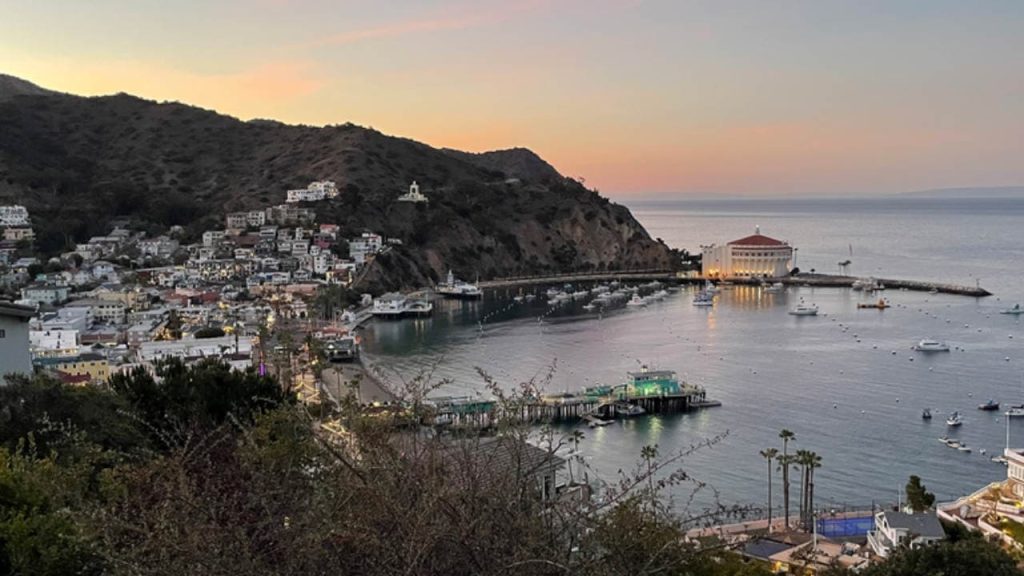 With a population of around 4,000, Avalon is located on Catalina Island. Originally a pre-modern settlement of the Gabriela/Tongva tribe, it's now the only incorporated town on the island and the southernmost city in Los Angeles County.
Despite its location on the west coast of the United States, Avalon has a distinctively Mediterranean feel. Homes tucked into hillsides, lush vegetation, and brilliant blue water all play a part of creating this mellow vibe.
Unbelievably, one million people visit each year to take part in the spectacular outdoor adventure activities. It's also a popular stop for cruise ships, and thanks to year round moderate temperatures, there's an actual waiting list to live there.
3. Carmel-by-the-Sea
Known simply as Carmel, this is another European-style town located on the Monterey Peninsula. It is famous for the historic Carmel Mission, and wonderful libraries and museums, making it a must-visit for anyone touring the California coast.
The San Carlos Borromeo de Carmelo Mission was founded in the 18th century and remains a beautiful and peaceful spot. Everyone falls in love with the town cottages that look like they could have been the inspiration for many Disney fairy tales.
Carmel is the perfect size for exploring by foot, and the white sandy beaches are always a big attraction. The town also boasts beautiful architecture, great food, and plenty of boutique shopping. Don't miss the Point Lobos State Natural Reserve where you can spot sea animals and visit the whaling museum.
You might also want to these best places to visit in California.
4. Dunsmuir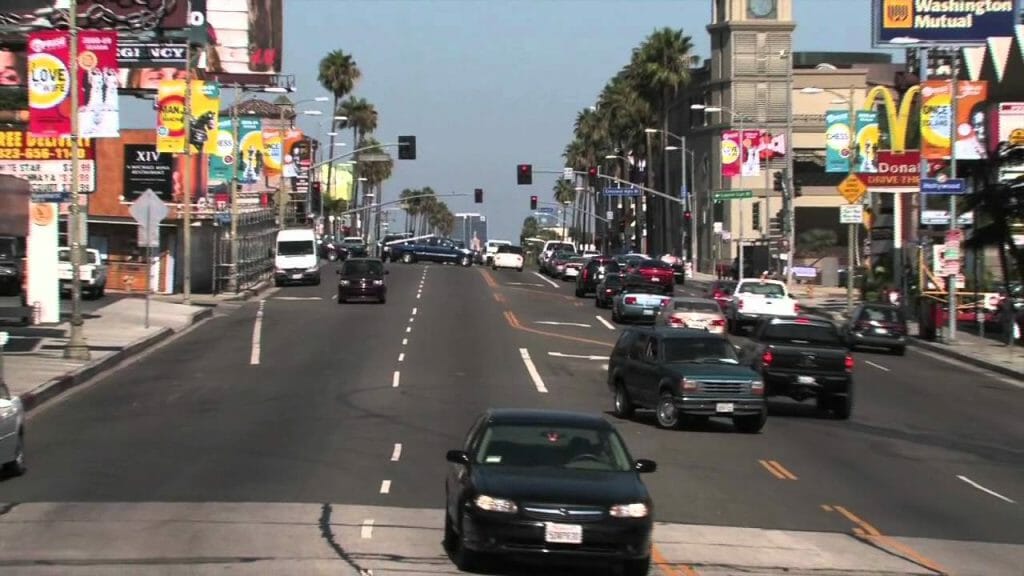 It's been described as a serene and secluded mountain paradise. Actually, it's towns like Dunsmuir that keep the rich history of the United States alive. Stroll around the historic district and the old railroad depot to get a glimpse of early 20th century California.
Also, join the locals for unbelievable rock-climbing, hiking, mountain-biking, skiing, and camping. Here, outdoor adventurers love to take a crack at Mt. Shasta, which stands at just over 14,000 feet, and has a forest full of tall Jeffrey ponderosa pine trees.
Dunsmuir has no traffic lights, no parking meters, and well, no traffic! Be sure to visit the Botanical Garden in the city park in order to see Shasta lilies and other native flora. If you visit during the summer, see if you can catch the annual Tribute to the Trees solstice concert.
5. Ferndale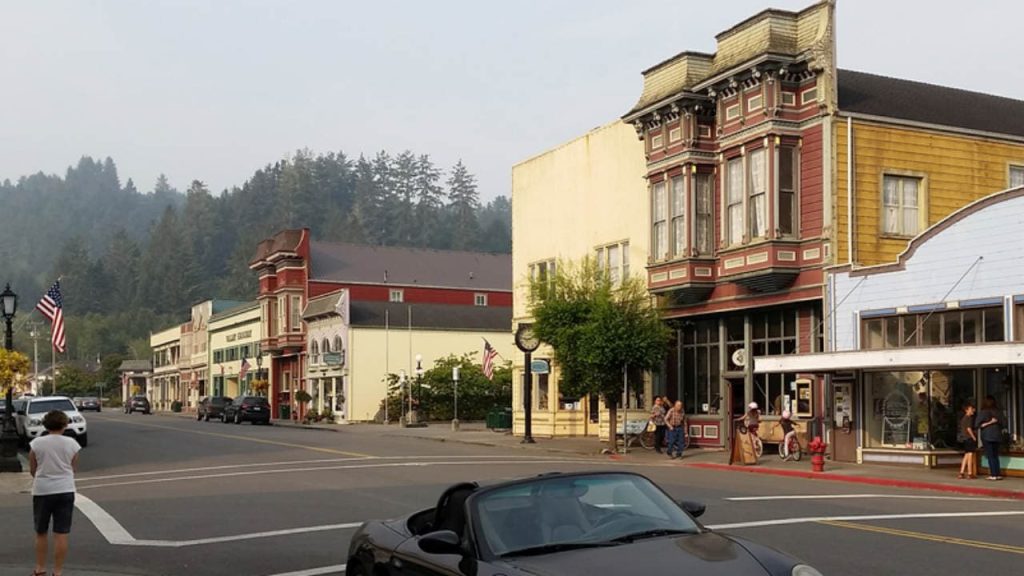 With less than 1,500 residents, Ferndale is a cozy Victorian village in Humboldt County, California. Ferndale's Main Street is listed on the National Register of Historic places and has dozens of examples of Victorian homes and buildings.
Many of the buildings have been preserved by turning them in to storefronts, cafés, and art galleries. With redwood forests on either side, it's a great nature spot. Drive the five-mile Lost Coast, a spectacular section of pristine coastline, or visit Russ Park, a bird sanctuary with Sitka Spruce trees.
6. Grover Beach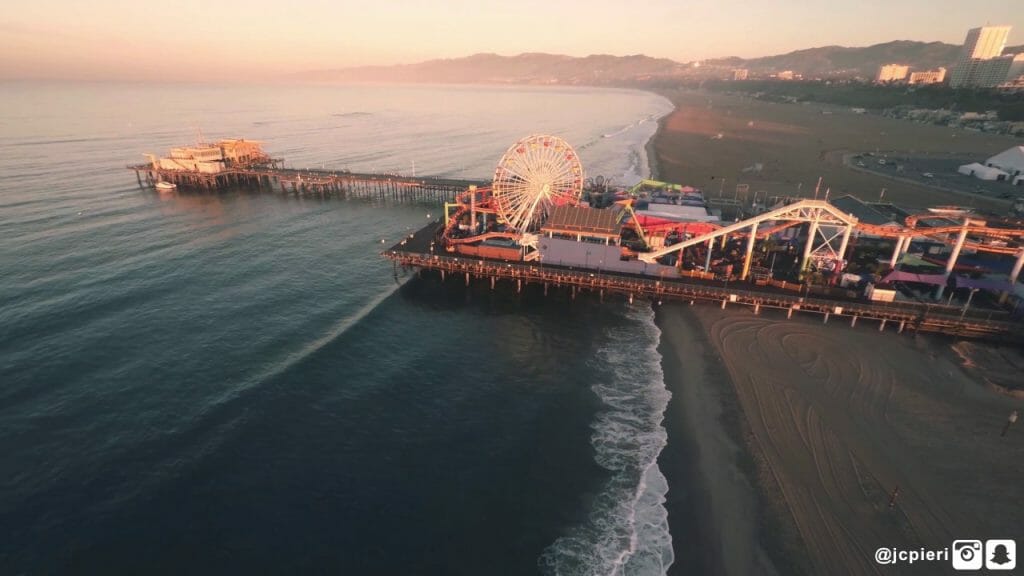 With a climate so mild that it's impossible to stay away – Grover Beach is a small beach community, right in the center of the coast. Boasting 12 months of sunshine, and only 20 inches of rain per year, it's the perfect place for families looking for the beach lifestyle that made California famous.
The community is diverse, the cost of living is affordable, and you're close to the mountains, Arroya Grande Valley wine region, and Lope Lake. You absolutely must visit Monarch Grove when you're there. It's a sanctuary for Monarch butterflies and from November to February each year, they create a fantastic sight that will lighten your heart.
Learn more about the best museums in California.
7. Julian
Julian got its start as a gold mining town. Hidden in the Cuyamaca Mountains, with exceptional pine and oak stands, this small town in Southern California is known for its apples and history. Visit the museums, art galleries, and cafés that feature pies and cider from local farmers. You can even learn to make your own cider.
If you're traveling with kids, you can pick up a History Hunt card from the chamber of commerce and take an exciting tour that includes the Julian jail, pioneer cemetery, and many other fun spots. When you're done, take a horse and buggy ride, or look for gems in one of the shops along Main Street. For the adults, try a wine tasting that highlights many of the local vineyards.
8. Sonoma
Sonoma, a wine country in California, is a historical destination, a foodie paradise, and a nature lovers dream spot. The historic downtown features Mexican colonial architecture and the street layout still follows the original plans designed by General Mariano Vallejo.
Considered the birthplace of viticulture in California, and each year residents celebrate the valley's first Zinfandel grape with the Valley of the Moon Vintage Festival. You'll enjoy the Mission San Francisco Solano (the last Spanish mission in California), the Sonoma State Historic Park, El Pueblo de Sonoma, and the annual international film festival.
9. Nevada City
Many consider the entire town of Nevada City to be a historical landmark. Situated in the Sierra Nevada Mountains, it's a former gold rush town that's now an idyllic natural wonder. Overflowing with charm, Nevada City has carefully preserved the original Victorian architecture first created when the town was the third largest in the state.
It's regularly named among the best small towns in California, and despite its size, there's a ton to do here. Enjoy a stroll through historic downtown, shopping that includes locally made crafts, the annual Bicycle Classic, First Friday Art Walks, and even try some gold panning of your own. For outdoor lovers, Nevada City has great kayaking, rafting, and boating.
10. El Segundo
There isn't much about California that's remote, but El Segundo qualifies. The relaxing beach in this small town doesn't draw the usual crowd because the waves tend to be a bit rougher here. Which makes it perfect for those who want an escape. The community there is active and residents take pride in a clean, safe, and accessible town.
11. Ojai
Another escape from the cities and crowds is Ojai. Ninety miles north of Los Angeles, it makes the perfect nature retreat for city dwellers and vacationers alike. You'll fall in love with the Spanish Mission Revival buildings – like the Arcade Plaza, and the Los Padres National Forest, where you can hike around Topa Mountain.
Moreover, Ojai is known for its citrus groves and high quality organic produce. If you're there in the spring, the hint of orange in the air adds a charming touch to small town life. Visit the farmer's market (complete with live music) to sample fantastic local produce and if you're a foodie, try a farm and food tour.
You can visit Regale Olive Oil Ranch, Friends Ranch, Libby Park, several regional vineyards, and more. Don't forget to check out the Ojai Valley Museum as well as the art center.
12. Montague
Montague was established in the mid 19th century and takes its name from the chief engineer of the Central Pacific Railroad.Part of the appeal there is the American Old West charm and the natural beauty that has been so well-preserved.
Located in the Shasta Valley, it's a favorite destination for hot air balloon lovers. There's an annual Balloon Fair, and it's simply gorgeous to see so many balloons floating above the valley floor.
13. St. Helena
You'll be hard-pressed to find a livelier or more engaging community than St. Helena. Some call it Napa Valley's Main Street because it represents the best of what the region has to offer. The town itself is surrounded by vineyards and Mediterranean-esque hills.
Home to the Culinary Institute of America, this is a foodie's mecca. Locals pride themselves on hospitality, fine wine, adventurous cuisine, wellness, and the arts. Enjoy the boutiques, restaurants, and galleries, as well as hiking and biking.
14. Los Alamitos
It might seem like an odd combination, but Los Alamitos is famous for sugar beets and water polo. Originally developed as a sugar beet ranch in the late 19th century, the industry that has grown around the first 8,000-acre farm created the town as it is today.
As for water polo, the USA Water Polo National Aquatic Center is located here and hosts world-class athletes who train and compete here year round. Even the Los Alamitos High School team is nationally ranked. Moreover, Spanish and Mexican influence can be seen throughout town and the border to Mexico is quite close.
15. Healdsburg
This is a town that routinely pops up on every 'Best of' list you can think of. Some of them are the best of California, small towns, vineyards, luxury destinations, and old-fashioned charmers. As one of the jewels in the Sonoma region's crown, Healdsburg has an edge on sophistication and pampering.
If you want to treat yourself to the best of the best, this is your spot. It's enchanting and world–class. Get out-of-doors and visit the Russian River for canoeing, swimming, fishing, boating, and hiking. In fact, many say that it's the river that is the secret to Healdsburg's successful vineyards.
16. Sausalito
Situated on the northern side of the Golden Gate Bridge is the small community of Sausalito, a welcome breath of fresh air for those wanting to take a break from bustling San Francisco. And with a population of 7,100, an incredible bayfront location and picturesque architecture throughout, you'll get just that. Meander around Bridgeway, the town's main drag, and you'll be rewarded with breathtaking water and city views as well as access to local shops, restaurants and parks.
17. Ojai
You can reach Ojai, an oasis, by driving an hour and a half northwest of Los Angeles. Ojai is situated in a lovely valley between the Topatopa Mountains, giving visitors amazing mountain vistas. Popular activities include hiking, biking, horseback riding, rock climbing, and even Jeep tours. Those looking for wellness experiences are drawn by the area's serene setting. Treat yourself to a spa treatment at the well-known Ojai Valley Inn if you want to relax.
18. Laguna Beach
Laguna Beach is the stuff of southern California dreams. Located between San Diego and Los Angeles, this coastal Orange County beach town is popular thanks to its unique cluster of cove beaches that can be found hidden in residential areas. Some standouts include Victoria Beach, which has its own pirate tower built into the cliffs, or Thousand Steps Beach, famous for its sea caves. Meanwhile, Main Beach and nearby Crystal Cove State Park will satisfy beachgoers seeking traditional sandy shores.
All the charming points of a small town which include peacefulness, beautiful nature and friendly locals – you can find them in these small towns in California. So, when you become tired in your busy life, come and spend time in these small towns for a refreshing break.