Whether it was the Twin Towers, Eiffel Tower or the Burj Khalifa, people have always had a fascination with massive buildings and landmarks. These buildings soar through the sky and give a ravishing view of the city that can only be gotten from their top floors.
Not only do these buildings represent the stunning advancement of architectural styles, but they also highlight the progress of humanity as builders. Some of these buildings might be iconic monuments or lavish hotels, others might be corporate offices or residential buildings.
At the end of the day, all these gigantic buildings play an important role in the development of states like Colorado. The high-rise skyscrapers of Colorado play an immense role in the advancement of Colorado's economy and living standard. The tallest buildings in Colorado are listed below.
1. Republic Plaza (Height: 717 feet)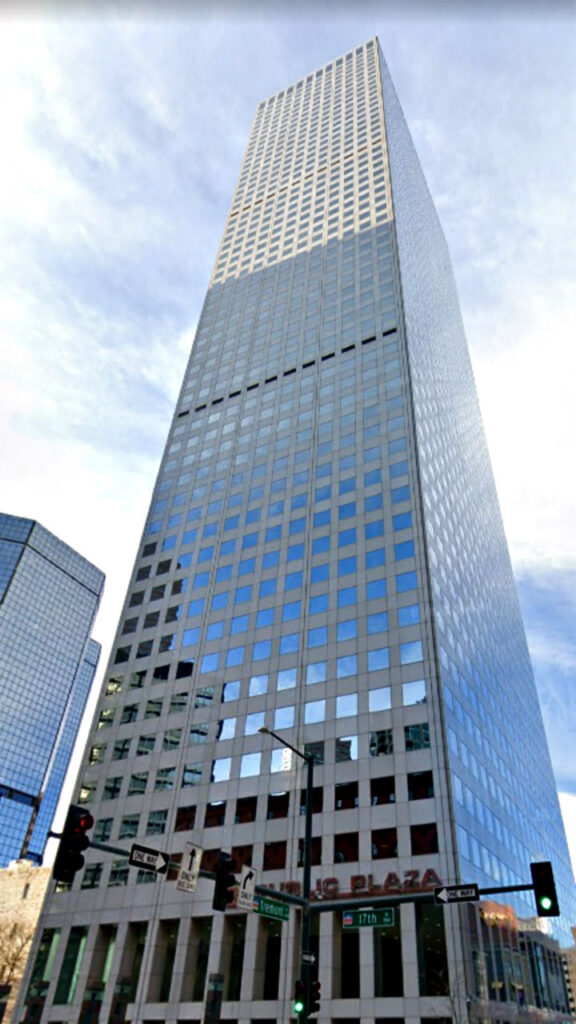 Located in Denver, Republic Plaza is the tallest building in Colorado, and has been since 1984. Moreover, Republic Plaza has 56 floors and Otis double and single standard elevators as well. Additionally, this massive office building is the 137th-tallest building in the US.
Back in 2007, the top 20 floors were lightened up in purple colors with letters "C" and R", in order to commemorate the World Series debut of the Colorado Rockies. The incredible infrastructure of Republic Plaza was styled by Skidmore, Owings & Merrill.
2. 1801 California Street (Height: 709 feet)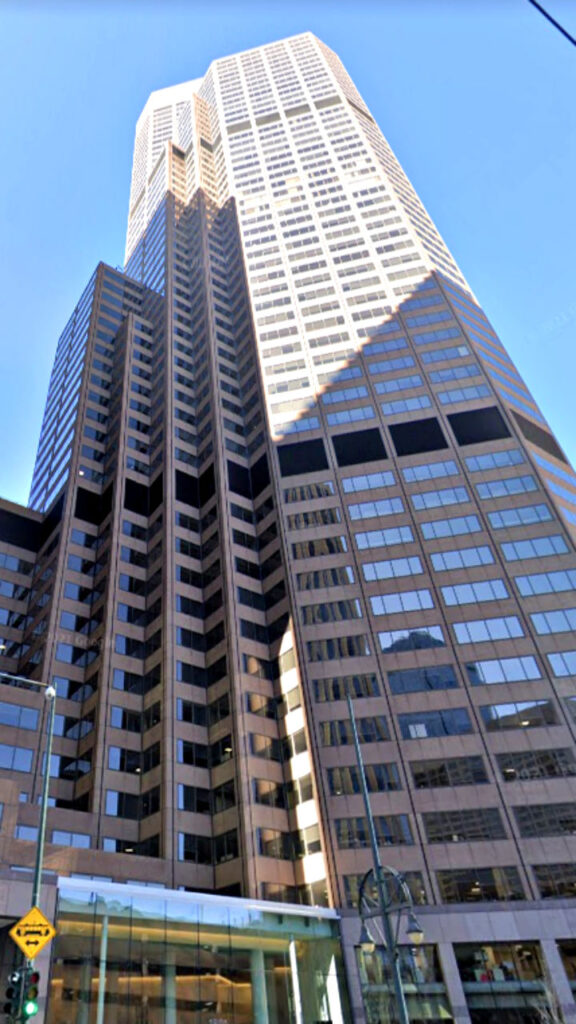 Initially, the tallest building in Colorado after its completion in 1983, it was surpassed in 1984 by Republic Plaza. Moreover, this massive skyscraper was named after the name of the street it is located in.
Currently, 1801 California Street is the 151st-tallest building in the US. Owned by the AFL-CIO Building Investment Trust, this high-rise building has 53 floors, 51 of them being occupied. The exterior of this building was used in the TV show, Dynasty.
3. Wells Fargo Center (Height: 698 feet)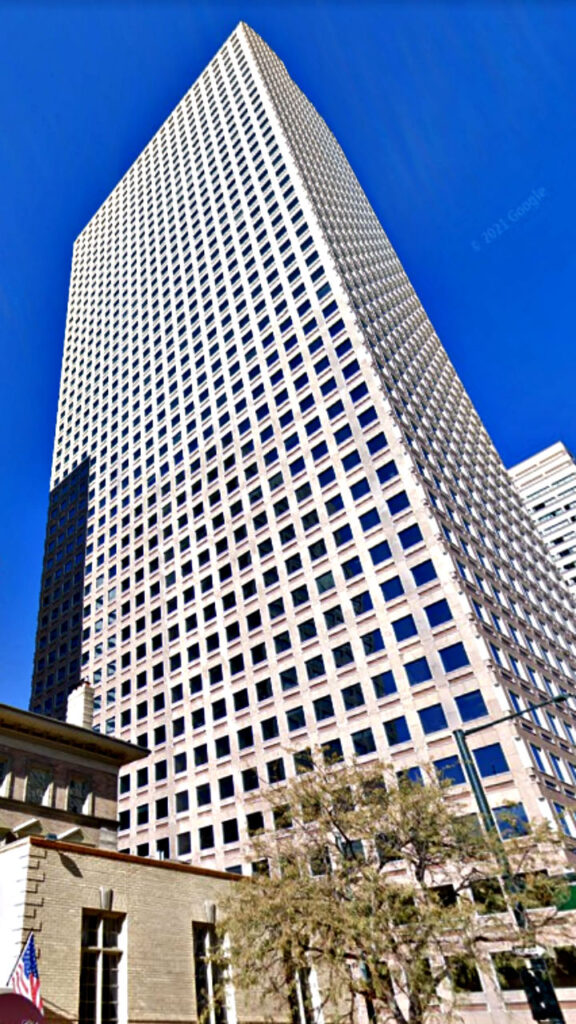 Referred to as "the Cash Register", Wells Fargo Center is one of the most beautiful skyscrapers in Colorado. Previously known as One Norwest Center, this massive building has 52 floors.
Located in Denver, Wells Fargo Center got its name as the Cash Register Building because its uppermost part resembles a cash register. This amazing skyscraper was designed by Philip Johnson and was originally planned to be constructed in Texas.
You might also like to read about the richest person in Colorado.
4. Four Seasons Hotel Denver (Height: 640 feet)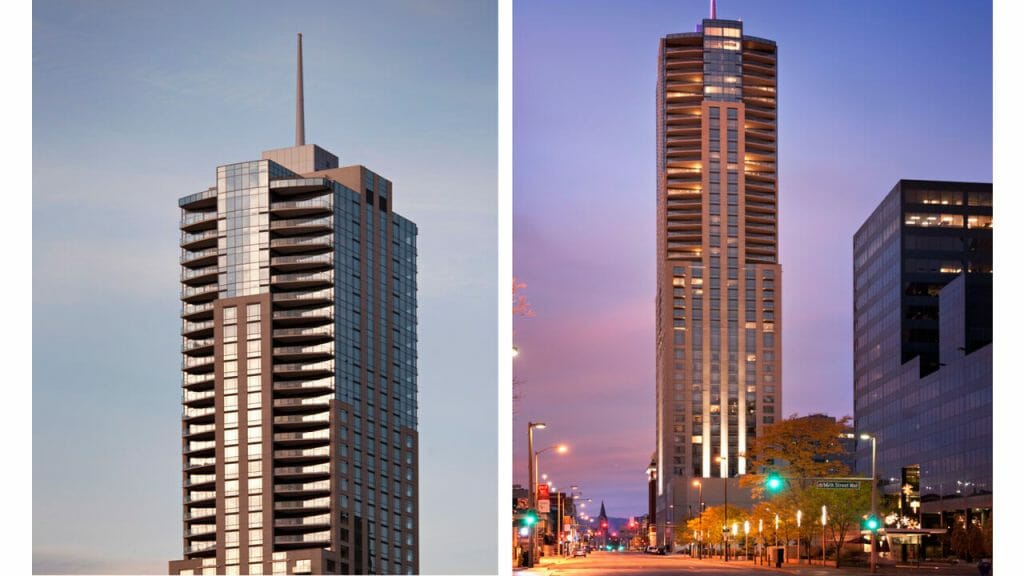 Four Seasons Hotel Denver is a mixed-use building that features 24 residential floors and 21 hotel floors. This luxurious hotel and private residence has 45 floors which consist of 239 rooms that also include 21 fancy suites.
This high-rise complex completed its construction in 2010, and has been one of the tallest buildings in Colorado ever since. Furthermore, Four Seasons Hotel Denver is the tallest mixed-use building in the state of Colorado.
5. 1144 Fifteenth (Height: 617 feet)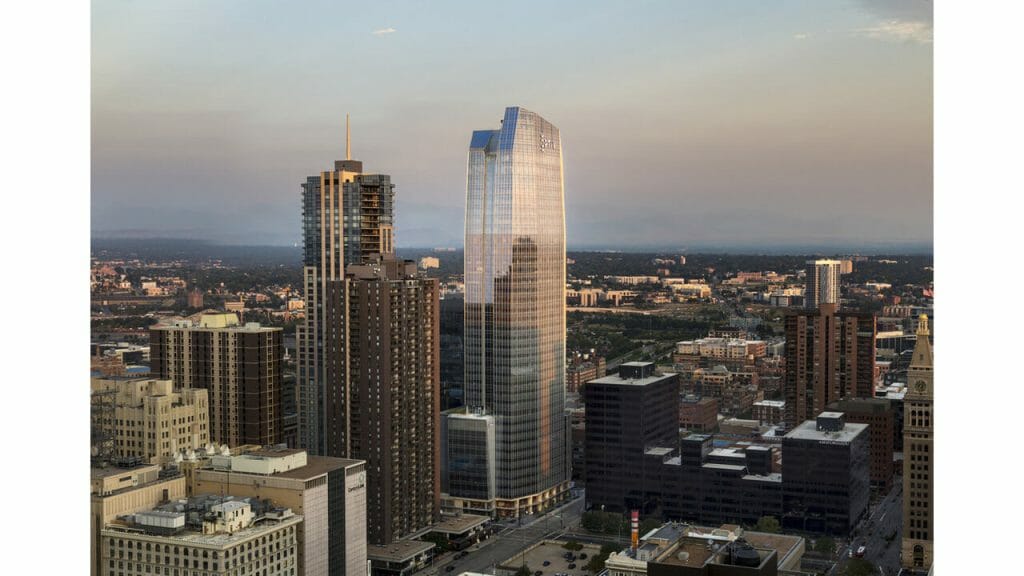 1144 Fifteenth is one of the newest constructed skyscrapers on this list. It is a massive high-rise corporate office building located in Denver, Colorado.
1144 Fifteenth is located on the exact same block as the Four Seasons Hotel, which is just 23 feet taller than 1144 Fifteenth and the fourth-tallest building in the state. Furthermore, this is the tallest corporate office building built in Colorado in over 30 years.
6. 1999 Broadway (Height: 545 feet)
Another building named after its street address, 1999 Broadway, huge office building that was constructed in 1985. This building is also renowned for its unique design.
Shaped like a triangle, this building has a scoop on its side. Furthermore, 1999 Broadway has 46 floors, with a floor area of 635, 727 sq. feet. Moreover, the 1999 Broadway was designed by Fentress Architects, a very well-known architectural firm in Colorado.
Check out this article about the most expensive cities in Colorado.
7. 707 17th Street (Height: 522 feet)
Previously known as the MCI Building, this amazing skyscraper is a mixed-use building which consists of offices and a hotel. Moreover, 707 17th Street, commonly known as the Jacobs building, is owned jointly by MCI Inc and Marriott International Inc.
Constructed in 1981, 707 17th Street has 42 floors and a floor area of 522, 071 sq. feet. The construction of this building was completed by Del E. Webb Construction Company. Additionally, 707 17th Street is made of black glass, representing International-Style architecture and was designed by Metz, Train & Youngren.
8. 555 17th Street (Height: 507 feet)
Previously known as the Anaconda Tower, 555 17th Street is one of the tallest buildings in Colorado. This huge office building completed its construction back in 1978, and at that time, it was the tallest building in Colorado.
555 17th Street comprises 40 floors and has a floor area of 683,207 sq. feet. Designed by Skidmore, Owings & Merril, this 40-storied skyscraper is a designated "Labeled Building" by Energy Star, because of its green features.
9. Hyatt Regency Denver at the Colorado Convention Center (Height: 489 feet)
Constructed in 2005, Hyatt Regency Denver at the Colorado Convention Center had a construction cost of $354.8 million, making it one of the most expensive buildings on this list. This massive 38-storied skyscraper is one of the tallest hotel buildings in Colorado.
Additionally, based on the number of rooms, Hyatt Regency Denver at the Colorado Convention Center is the second-biggest hotel in Denver. In fact, this elegant hotel consists of a staggering 1,100 rooms, including 60 suites.
10. Spire (Height: 478 feet)
Located in Denver, Spire is a condominium building. This huge high-rise building is home to 496 condominiums. Designed by RNL Design, Spire is one of the finest-looking residential buildings in Colorado. Rising 478 feet, Spire consists of 42 floors.
With a construction cost of $175 million, this 42-storied building completed its construction in 2009. Moreover, Spire is a LEED certified building that features gyms, pools, lounges and shops.
Denver is the heart of Colorado, and all these buildings are located in the city of Denver. These buildings are offices, hotels or even residential-based. Colorado isn't just the state of rocky terrains and unique mountains, it also features some incredibly tall and iconic high-rise skyscrapers that only enhance the beauty of this magnificent state.