Connecticut is known as the "Constitution State", and is renowned for its historical landmarks, museums, natural terrain and coastal cities. However, it is also home to some towering skyscrapers which allow you to fully take in this state's beauty and history.
Although the state is not home to skyscrapers as tall as New York's, it still has some mighty skyscrapers. Connecticut's tallest buildings don't just soar through the sky, but quite a few of them are also drenched in history.
So, these are the tallest buildings in Connecticut.
1. City Place I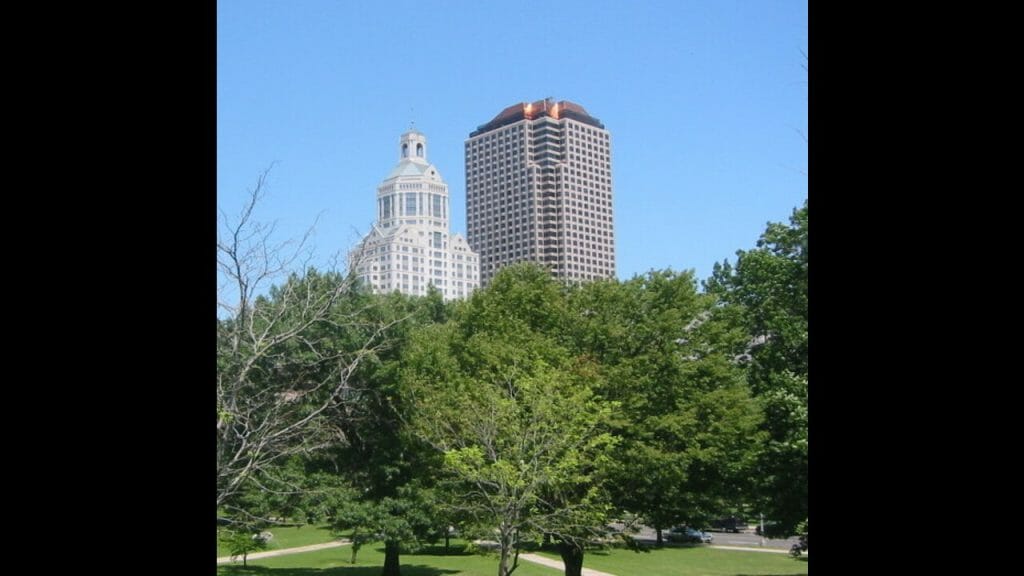 City Place I has been the tallest building in Connecticut for over 40 years now, since it was constructed in 1980. Located in the state's capital, Hartford, it is the most iconic skyscraper in Connecticut, offering incredible views and luxurious facilities.
Additionally, this 38-story commercial office building has a floor area of 820,000 square feet. The building was designed by renowned skyscraper designers Skidmore, Owings & Merrill.
Height: 537 feet
2. Travelers Tower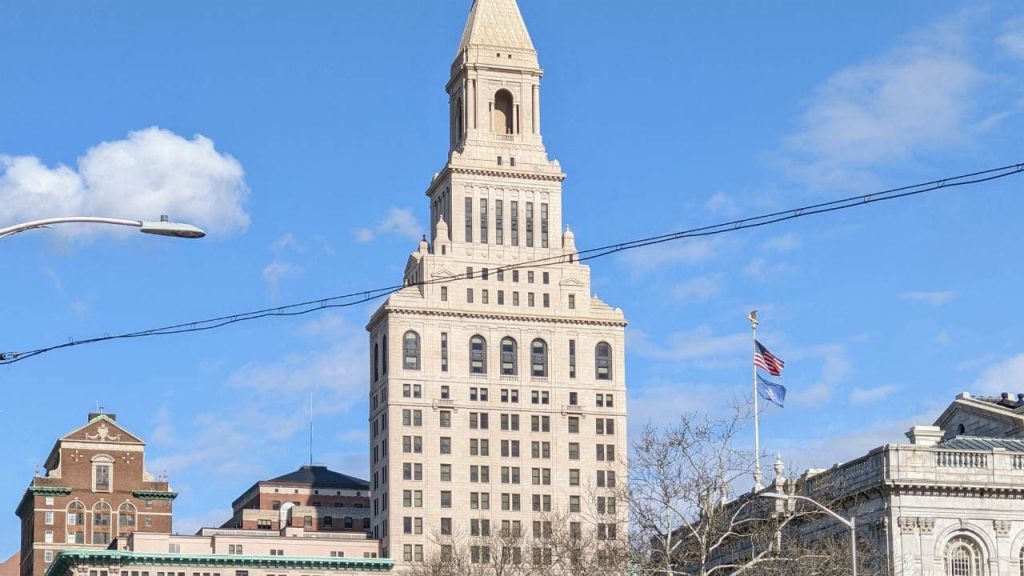 Built in 1919, this 100-year-old building is the most historic skyscraper in Connecticut that was the tallest building in the world outside of New York, after its construction.
Located in downtown Hartford, this used to be the tallest building in Connecticut's capital for over 60 years before City Place I was built. Travelers Tower consists of 34 floors along with 6 elevators and was designed by Donn Barber.
Height: 527 feet
3. Goodwin Square
Goodwin Square was constructed in 1989, and had a construction cost of $60.3 million dollars at that time. Designed in the Postmodern architectural style by Skidmore, Owings & Merrill, the building is owned by Westport Capital Partners.
There are 30 floors in this building with a floor area of 106,412 square feet. Moreover, this 30-story office building is situated in the heart of Hartford, Connecticut.
Height: 522 feet
Check out this list of most expensive cities in Connecticut.
4. Mohegan Sun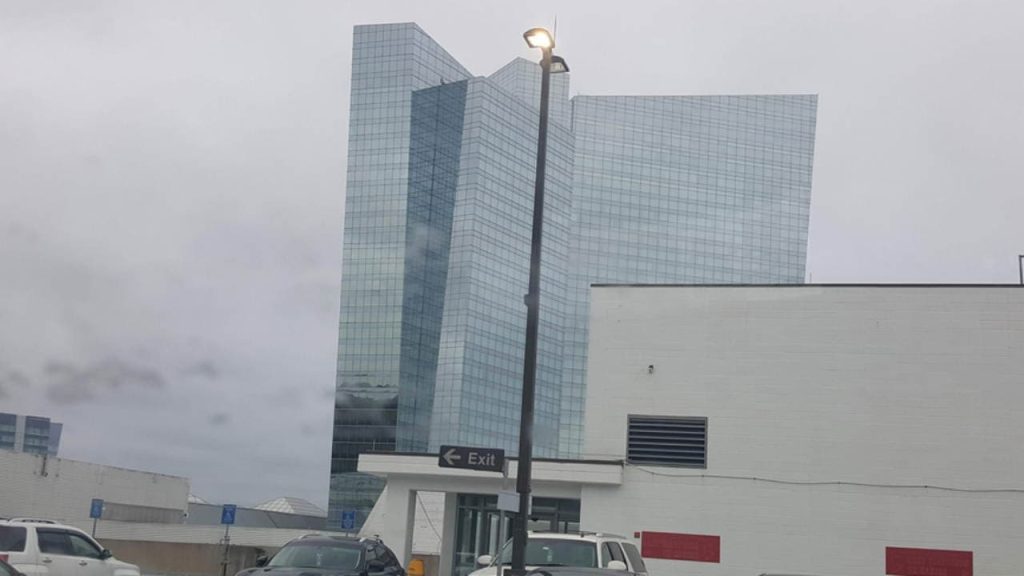 Mohegan Sun is one of the luxurious and beautiful buildings in Connecticut that is owned by the Mohegan Tribe. It is an American casino building that is built along the Thames River in Uncasville, and is the tallest building in the city.
Constructed in 1996, this 36-story building has gone through three major renovations since then. As an iconic casino building in the United States, it attracts visitors from all across the world.
Height: 486 feet
5. Hartford 21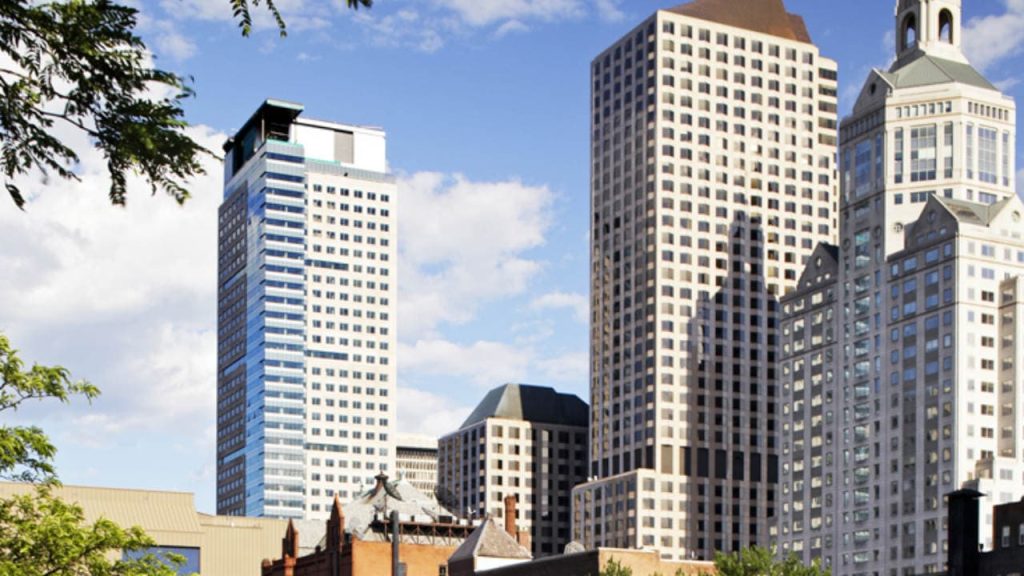 Located in downtown Hartford, Hartford 21 is the tallest residential building in Connecticut. Standing at 440-feet tall, it is one of the tallest residential buildings between New York City and Boston.
This 36-story building was constructed in 2006, for a total cost of $200 million dollars. Designed in Postmodern style, its 36 floors consist of 262 luxurious apartments.
Height: 440 feet
6. Otis Elevator Test Tower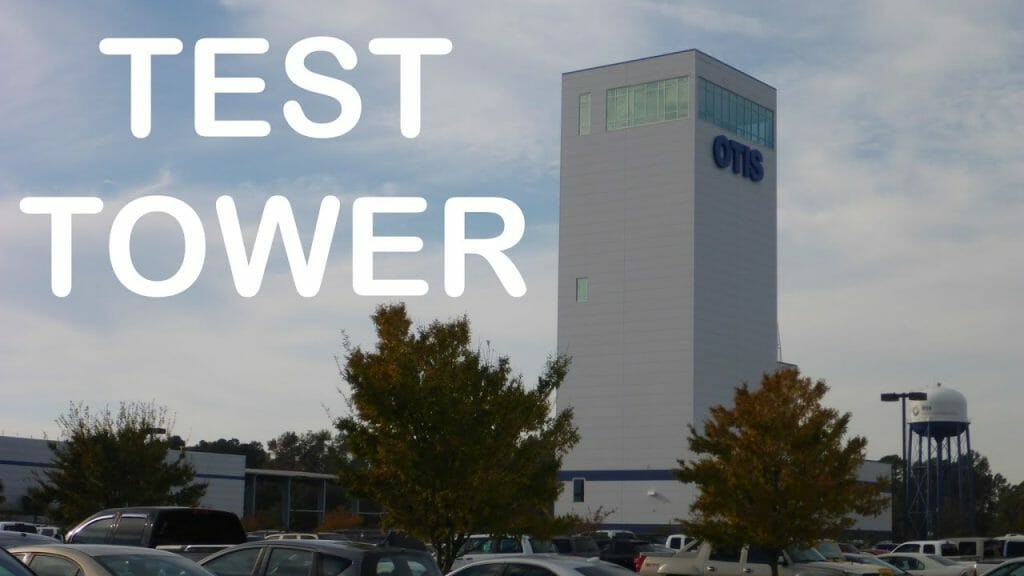 Otis Elevator Test Tower is the second-tallest building in Connecticut outside of Hartford. It is a massive 38-story industrial building in the lovely city of Bristol, and is the city's tallest skyscraper. It is owned and operated by Otis Elevator Company.
Height: 383 feet
You might also like to know about the best banks in Connecticut.
7. Connecticut Financial Center
The Connecticut Financial Center is one of the most important financial buildings in the state. Located in downtown New Haven, it is the tallest building in the city. Connecticut Financial Center was constructed in 1990, and the building has 26 floors that are used as office spaces.
Additionally, the floor area of this building is 467,500 square feet. This massive Postmodern skyscraper was designed by a Toronto-based architectural firm.
Height: 383 feet
8. 777 Main Street
777 Main Street is a residential building in the heart of the state's capital, Hartford. Constructed in 1967, the building was the Hartford office of Bank of America till 2011.
Later in 2015, the building was redesigned as a residential building, and now it is one of the tallest residential skyscrapers in Connecticut with 26 floors.
Height: 361 feet
9. Park Tower Stamford
Built in 2009, it is a 36-story residential building with 170 condos and apartments. Designed by Costas Kondylis, this building had a total construction cost of $160 million dollars.
At first, the building was named Trump Parc Stamford, after Donald Trump, the 45th President of the United States. But it was renamed as Park Tower Stamford in 2021.
Height: 350 feet
10. 280 Trumbull Street
280 Trumbull Street is the last building on this list, but is still quite big. The building stands at 348-feet tall, and is one of the tallest office buildings in Hartford. Constructed in 1984, 280 Trumbull Street is a 28-story commercial office building.
Height: 348 feet
11. 360 State Street
360 State Street is a 300-foot (91 m) residential skyscraper completed in 2010 in New Haven, Connecticut. It is the second-tallest building in the city, and the largest apartment building in the state. DeSimone Consulting Engineers were the structural engineers on the building and it won the 2009 New York Construction – Top Project of the Year.
Height: 338 feet
12. One Financial Plaza
One Financial Plaza, also known as the Sovereign Bank Tower and formerly known as the Hospital Trust Tower, is an international-style skyscraper that stands along Kennedy Plaza in Downtown Providence, Rhode Island. The building is the second second-tallest in the city, surpassed in height only by the Industrial National Bank Building.
Height: 335 feet
The majority of buildings on this list are residential buildings or office buildings situated in Hartford, the state's capital. Interestingly, the two tallest buildings in Connecticut are also two of the oldest buildings on this list. Although most of the tallest buildings in Connecticut are office buildings or residential buildings, the Mohegan Sun stands out for being a luxurious and popular casino building.