Florida is one of the most visited states in the United States. Big metropolitan cities like Miami and Orlando are some of the most visited cities in the world and feature incredible tourist attractions like massive amusement parks and beaches.
Moreover, Florida's vibrant beaches are swamped college students during Spring break due to their party atmosphere. Additionally, families flock to Orlando to enjoy its world-class amusement parks.
Furthermore, downtown amenities in Biscayne Bay and scenic views of Key West are also not to be missed. So, the best tourist attractions in Florida are mentioned below.
1. Walt Disney World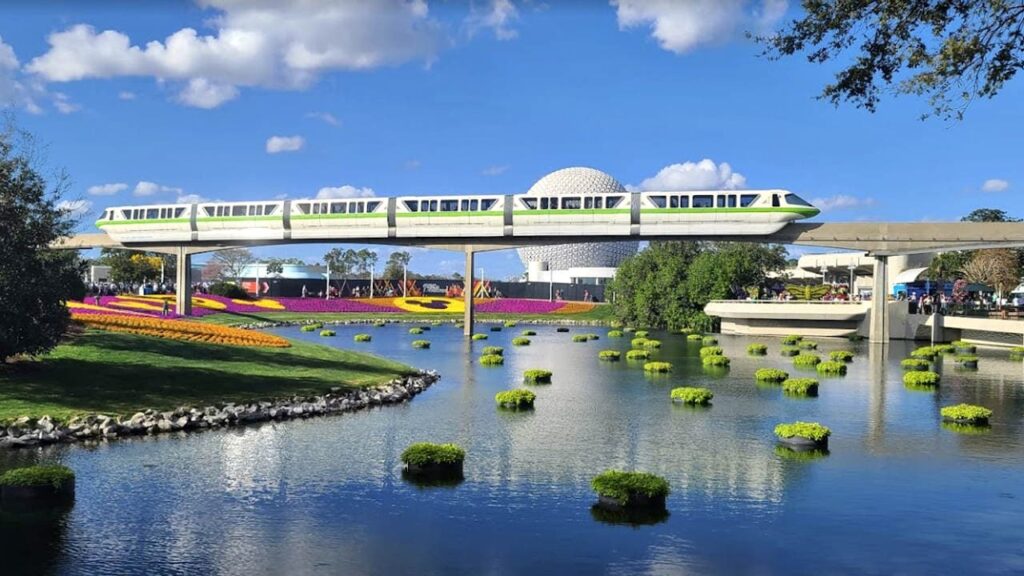 The most well-known amusement park in the world, Walt Disney World attracts people from all across the world to Orlando, Florida. Walt Disney World offers its guests a once-in-a-lifetime, magical experience that makes a long visit to Florida more than worth it.
This stunning amusement park features all sorts of joyrides, entertainment facilities and luxurious viewing opportunities that are quite simply unmatched.
2. Universal Studios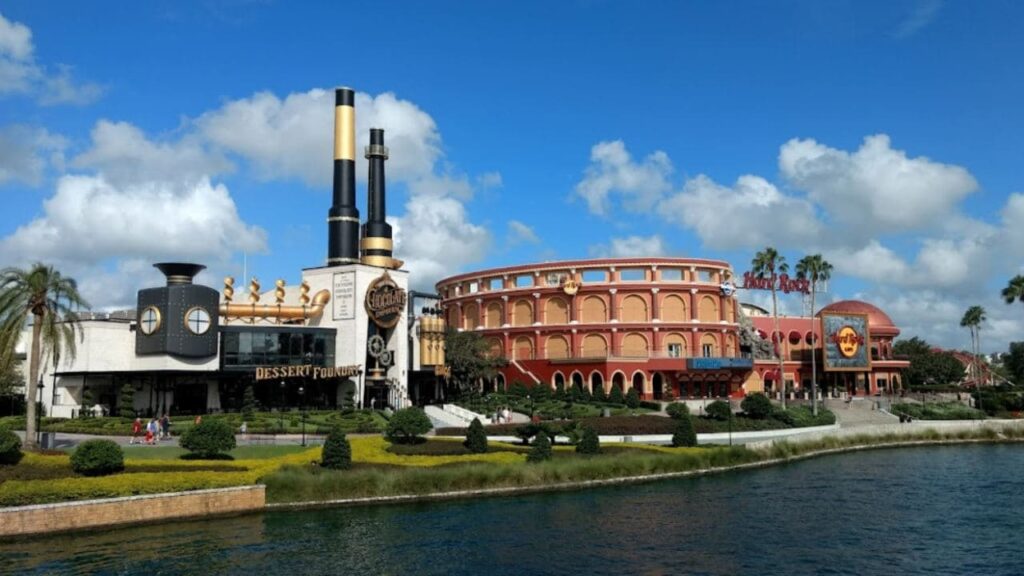 One of the most well-known tourist attractions in Florida, Universal Studios offers its guests an entertaining experience unlike any other. Alongside incredible joyrides, you can also enjoy top-class 3D and 4D simulated thrill rides.
Additionally, Universal Studios has recreated sets from movies that command massive fan bases. In fact, one of the most popular attractions in this amusement park is the Wizarding World of Harry Potter.
3. Miami Beach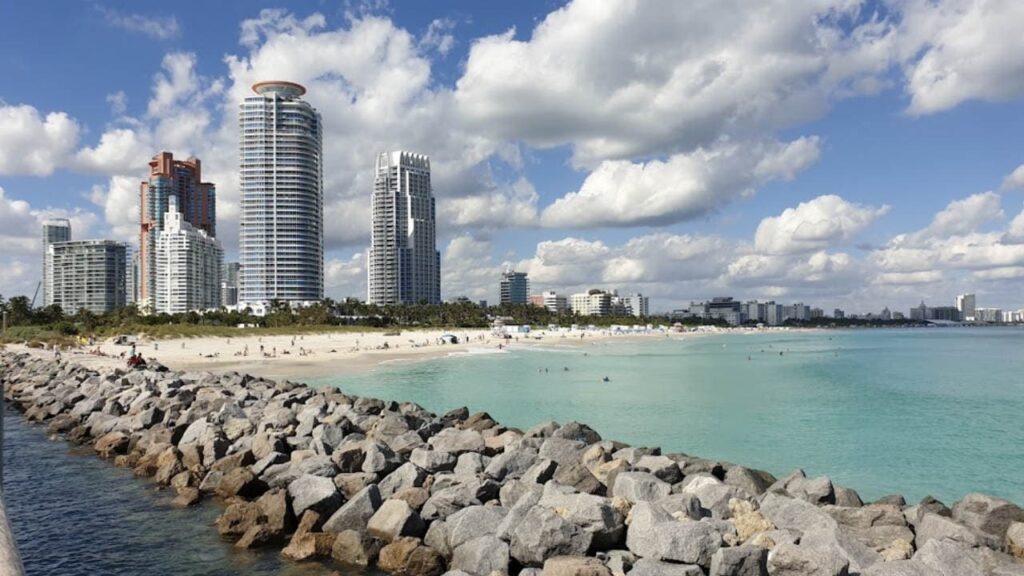 When we talk about Florida, one of the first things that comes to our minds is its stunning sandy beaches. The most popular of these beaches is the famed Miami Beach.
Renowned for its lively atmosphere and entertaining nightlife, Miami Beach is one of the biggest tourist attractions in Florida.
You might like to visit these wonderful museums in Florida.
4. Kennedy Space Center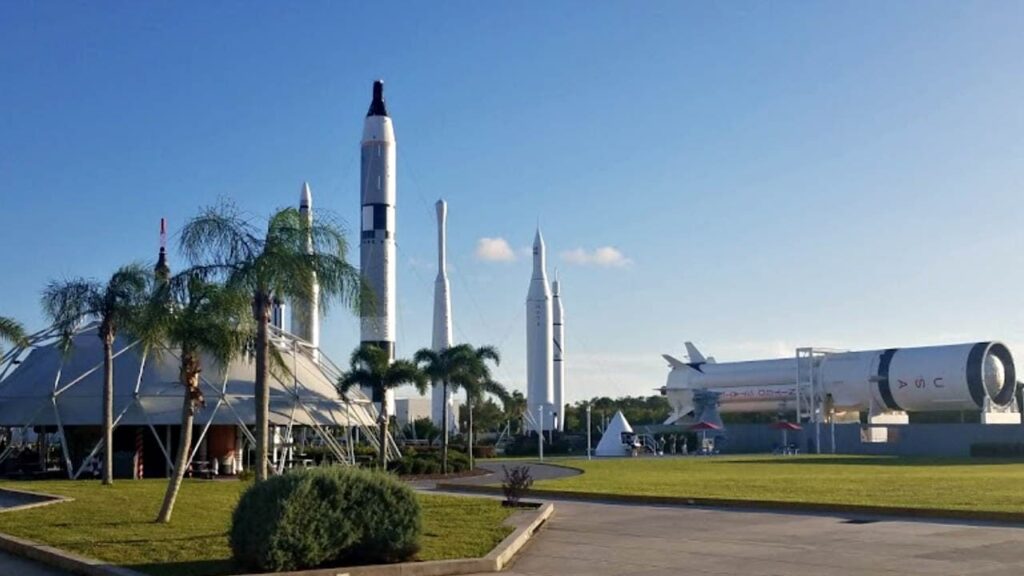 Kennedy Space Center is one of the most intriguing and interesting tourist attractions in Florida. Situated in Florida's Space Coast, this amazing space center has a rich history of space exploration.
Alongside seeing rockets and space shuttles, you can also enjoy meet-and-great seasons with astronauts and talk about all things space.
5. Everglades National Park
Everglades National Park is one of Florida's most important natural treasures which protects over 1.5 acres of swamps and marshes that are full of unique wildlife.
One of the largest parks in the United States, Everglades is home to different species of animals that include alligators, crocodiles, turtles, deer, panthers and many more exotic animals.
6. Daytona 500 International Speedway
The Daytona 500 is one of the most popular speedway races in the United States and commands a massive following. People from all across the US visit the Daytona 500 International Speedway to witness this race every year.
Furthermore, the speedway itself is a fantastic place to visit for motor sports fanatics due to its rich history.
Check out these beautiful places in Florida.
7. SeaWorld Orlando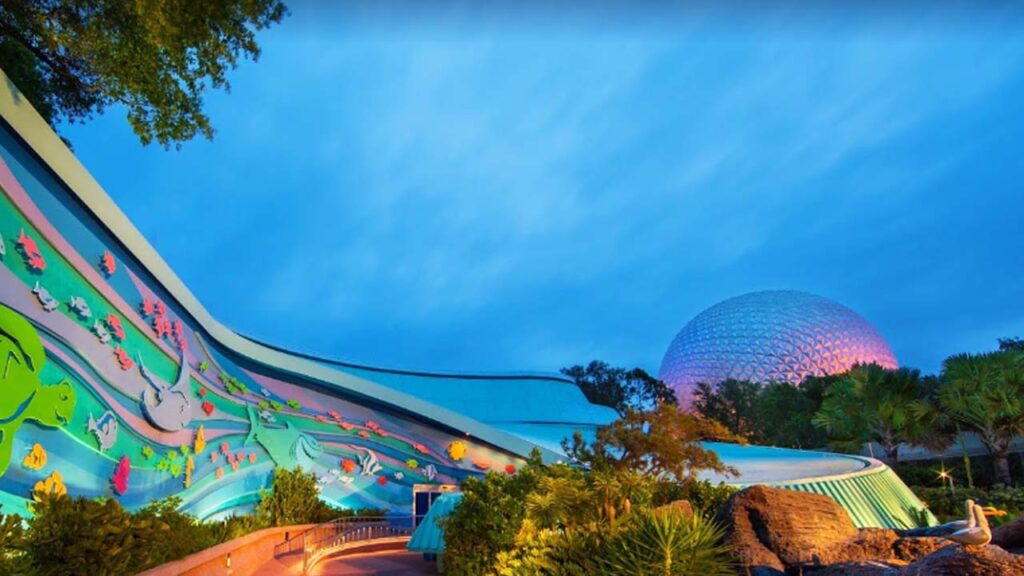 Very few cities in the world can match Orlando in terms of having world-class amusements. Much like Disney World and Universal Studios, SeaWorld Orlando is one of the most well-known amusement parks in the US.
Its amazing dolphin and whale shows attract tourists from all around the world and are well-documented in animal-based documentaries or series.
8. Busch Gardens
Outside huge metro cities like Miami and Orlando, Busch Gardens is one of the most popular tourist destinations in Florida. Busch Gardens is an African-themed park that features lions, tigers, giraffes, elephants and many other famous African animals.
Moreover, visitors can also enjoy open-air vehicle rides across the park to get an up-close look at zebras, giraffes and ostriches.
9. Dry Tortugas National Park
Situated west of Key West, Dry Tortugas National Park comprises seven islands that are nestled in the Gulf of Mexico. Constructed in the 1800s by the US government, Dry Tortugas National Park is home to the iconic Fort Jefferson.
Additionally, popular outdoor activities in this park include walks on sandy beaches, snorkeling and touring the fort.
10. Duval Street
Located in Key West, Duval Street is one of the most famed streets in Florida. Key West attracts thousands and thousands of visitors every year who put a visit to Duval Street on top of their priority list due to its lovely amenities.
This magnificent street is full of shops and outdoor patios that are perfect for relaxing and enjoying the tranquil vibe.
11. St. Augustine's Historic District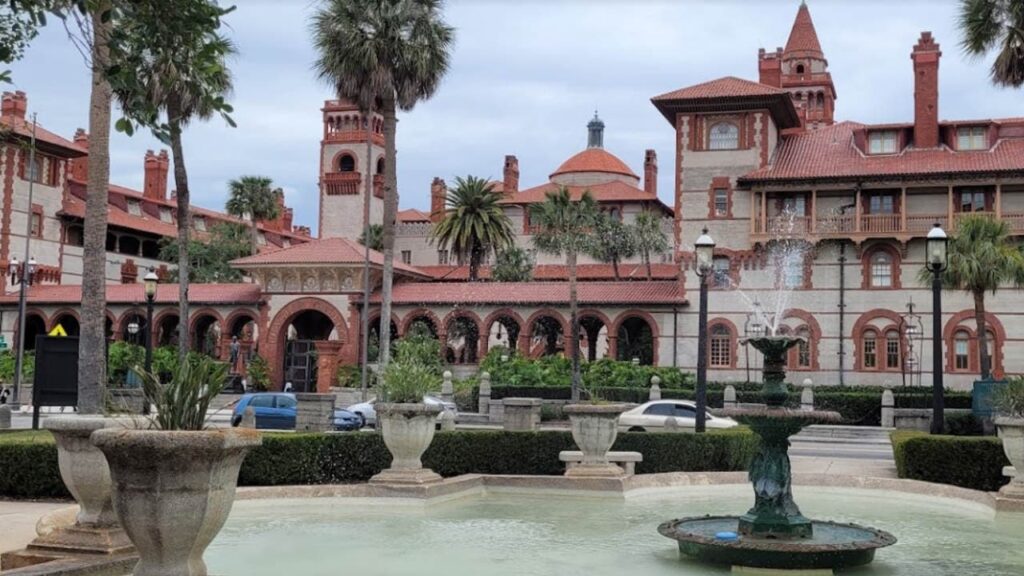 Known for being the oldest settlement in the state, St. Augustine's Historic District is renowned for its stunning Spanish-colonial architecture and landmarks.
Firstly, Flagler College, built in the 19th-century, is a picturesque monument that was originally built as a hotel. Moreover, this site is also home to the oldest masonry in the United States, Castillo de San Marcos.
12. Edison and Ford Winter Estates
Edison and Ford Winter Estates is a wonderful museum situated in Fort Myers. It is a historic site that was built along 21 acres of botanical garden with the homes of Thomas Edison and Henry Ford nestled inside it.
If you are a history fanatic, then you simply can't miss this historical museum where Thomas Edison conducted some of his most well-known experiments.
13. The Ringling
The Ringling is a beautiful Venetian property constructed in the 20th-century that features numerous landmarks. Firstly, it is home to the John and Mable Ringling Museum of Art, which is known for preserving the legacy of John Ringling and Mable Ringling.
Furthermore, the Circus Museum and Ca' d'Zan Mansion are must-see landmarks in this destination.
14. The Salvador Dalí Museum
Located in the city of St. Petersburg, The Salvador Dalí Museum is one of the best art galleries in Florida.
Housed in an awe-inspiring building that displays top-class modern architectural design, this museum is a must-visit for art lovers visiting Florida. The most popular attractions in this museum are the artistic show-pieces of Salvador Dalí himself.
15. Naples Beach
Naples hosts one of the best beaches in the United States, Naples Beach. This beach is situated along Florida's Gulf Coast, which means the water here is warm and shallow. Additionally, Naples Beach consists of unique white-powdery sands which are perfect for taking a stroll.
Moreover, the gentleness of the water, along with the tropical climate, makes this beach the perfect destination to relax in.
16. Museum of Science and Industry
In Tampa, the latest and greatest museum in the STEM field is none other than the Museum of Science and Industry. The exhibits are interactive with visitors from different scientific fields roaming around the museum and being awed by the vast collection. Exhibits are paleontology, project building, moon colonization, virtual reality, physics and many hands-on fields.
17.  IMAG History & Science Center
To get a closer look at Florida's past and its diverse ecosystem, you have to visit the IMAG History & Science Center in Fort Myers, Florida. The enormous globe, which has a projected screen, will show you detailed demonstrations of the earth's climate and Florida's terrain.
Because of the interactive exhibits, this museum is one of the most popular museums in Florida in the science field. The detailed explanations and incredible displays make it the perfect place to explore your interests in astronomy, ecosystem or weather.
18. Phillip and Patricia Frost Museum of Science
To explore the skies and seas in Florida, you do not always have to go outdoors. You can simply visit the Phillip and Patricia Frost Museum of Science. This museum has a planetarium which is state-of-the-art because of the 16-million-color 8k projected display.
State parks, beaches, amusement parks, museums and many other stunning tourist destinations are featured on this list. This goes to show the excellent diversity of Florida and its unique natural blessings. There really isn't anything tourists can't enjoy when visiting the wonderful state of Florida.