Amusement parks in Indiana provide more amenities and entertainment than anywhere else in the country due to its unique surroundings.
They represent the state's rich history as well as its distinctive landscape, fauna, and ambiance. Many visitors flock to these incredible parks for the thrilling rides, breathtaking performances, and chances to reconnect with loved ones.
You can select your must-see location from my list of the best amusement parks in Indiana.
1. Holiday World & Splashing' Safari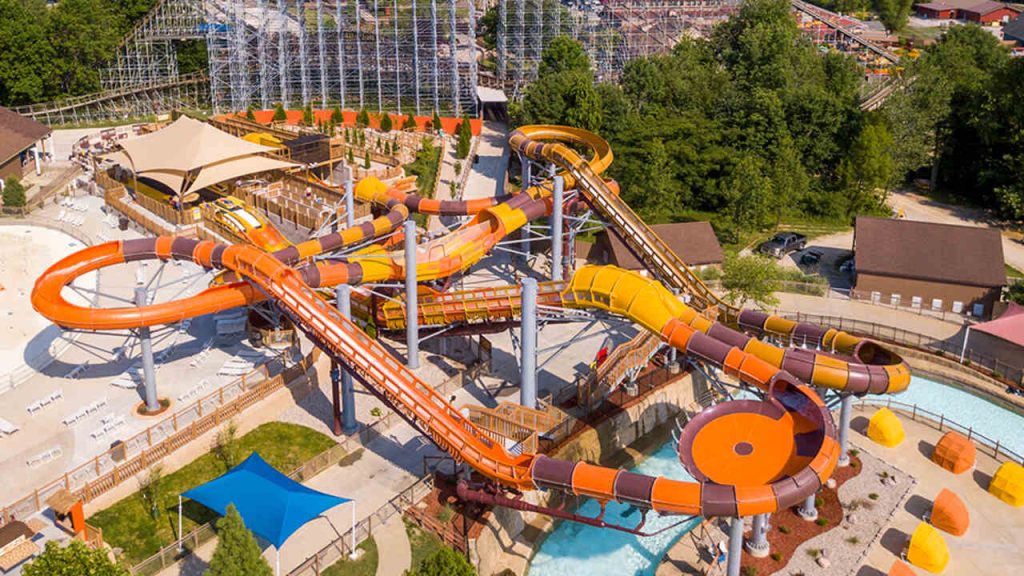 Holiday World & Splashing Safari, which was first opened in 1946, is a must-visit tourist destination for families with children because it mixes the excitement of a water park with the unbridled joy of a theme park.
Two of the longest water coasters in the world are located at the safari-themed park. This park offers everything, from games to raft rides, and visitors get to take advantage of benefits not offered at other attractions. Along with free WIFI, the park also provides visitors with parking, free refreshments, and sunscreen indefinitely. Additionally, they host occasions like Kid's Word, Hollywood Night, and the Fourth of July Fireworks, to name a few.
2. Indiana Beach Amusement Resort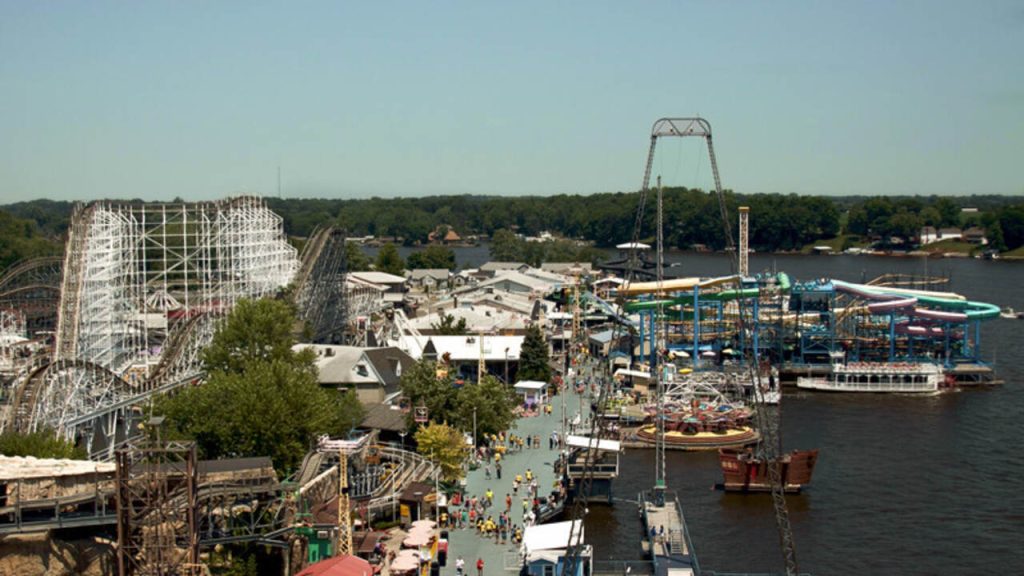 Despite being smaller than Holiday World, the Monticello park offers many fantastic rides, including the three wooden coasters Hoosier Hurricane, Cornball Express, and Lost Coaster of Superstition Mountain.
The historic park was built in 1926. There is also Indiana Beach Water Park available. Despite the park's announcement that it would permanently close, Indiana Beach was bought by a new owner and reopened in 2020. A new roller coaster, Triple Loop, which is being relocated from another park, will debut for the 2021 season.
It was the first roller coaster in the world to feature three vertical loops when it first opened in 1984. Sea Warrior, a brand-new family ride, is also debuting soon.
3. River Run Family Water Park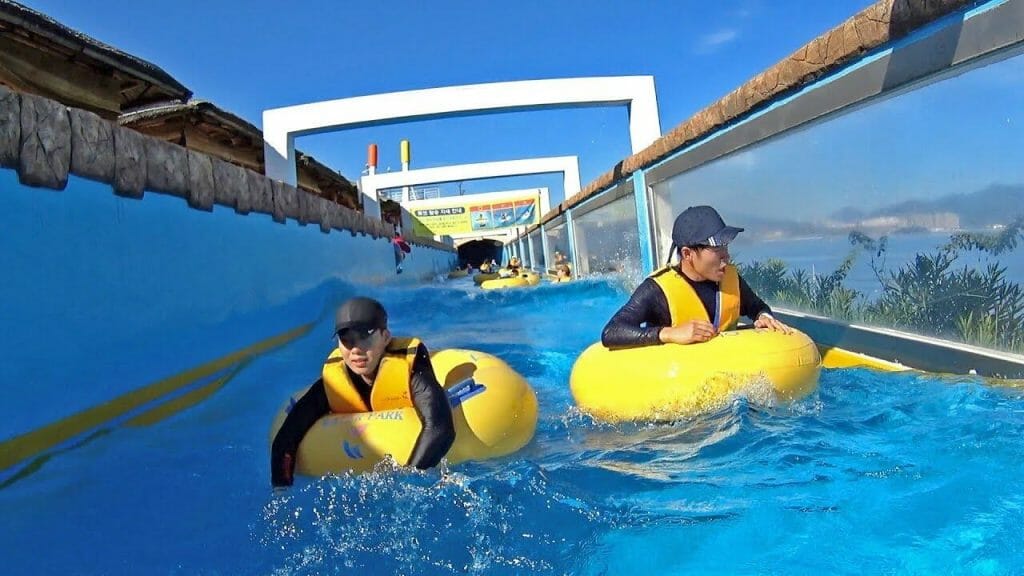 The beloved River Run Family Water Park in New Albany is a water recreation area designed to delight visitors of all ages. The River Run team wants to get kids away from their devices since going to the pool in your bikini is the only way to enjoy the summer, and youngsters are becoming more and more interested in computer games.
As you descend the slides, set aside your worries and fears. Take a break if necessary by floating down the lazy river in a tube. The advantage of this waterpark is that toddlers can enjoy themselves in a pool designed only for them.
Check out the best ziplines in Indiana.
4. Marion Splash House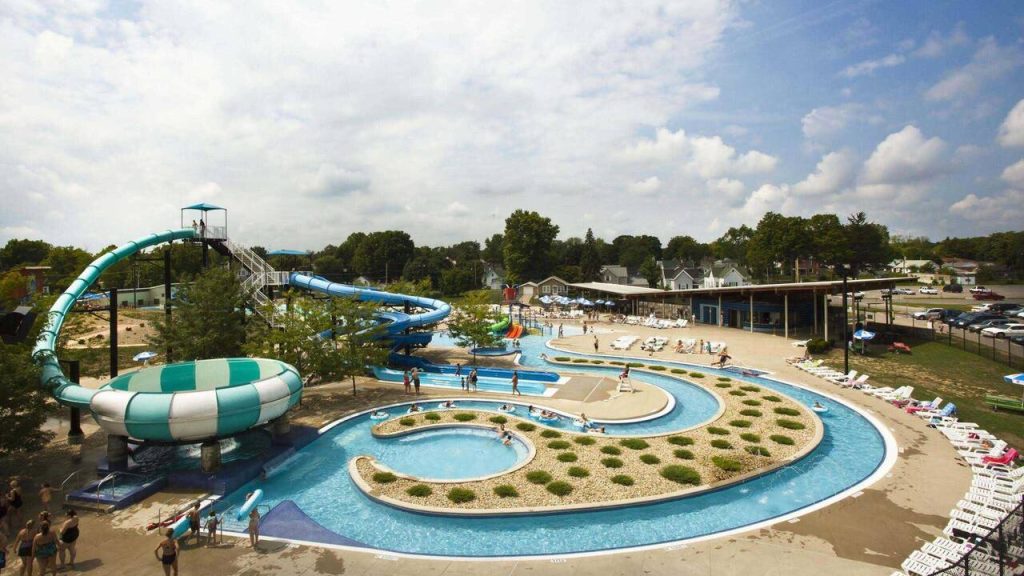 There's a reason Marion Splash House is so well-liked by the locals. The park not only features fantastic rides, but it also has a welcoming crew that wants to provide visitors an unforgettable experience. You can undoubtedly find something here that matches your mood and interests thanks to the attractions that appeal to individuals of all ages.
Two racer slides and a large flush slide at the park will make your heart race as you plunge into the water. For those wishing to unwind, the wave pool and lazy river are ideal locations. There is a kiddie pool in the park if you need to find a space for your tiny ones.
5. Indoor Splash Island
Just outside of Indianapolis, in Plainfield, there is a second choice for water parks. The Plainfield Recreation Center is home to Splash Island, a fantastic indoor and outdoor water fun location that locals and visitors alike adore.
You can anticipate a zero-entry pool, a single body slide, a lap pool, and a children's climbing structure with water features and a tiny slide when visiting the park's indoor aquatic center side. Moms really value the indoor locker room's cleanliness and space.
The outdoor area of this park is where you should go in the summer. With three giant water slides, a lazy river, an interactive water play area with water shooters and kiddie slides, a baby pool, diving boards, and more, this section has even more fun to offer.
6. Deep River Waterpark
A great place to have fun this summer is Deep River Waterpark, which located near Merrillville, about an hour outside of Chicago. Three months of watery fun are available to locals and visitors when the park opens over the Memorial Day weekend and remains open through Labor Day. This moderately sized water park has activities for visitors of all ages.
Every member of your family is sure to enjoy this location, which offers thrilling, big water slides as well as a play area for children. We particularly value the Double Dueling CannonBowl slide and two distinct lazy rivers with water features that keep them exciting. This amusement park has lots of food stands in addition to spectacular slides and activities. These include a pizza restaurant, an ice cream shop, and more.
Check out these skateparks in Indiana.
7. Sky Zone Trampoline Park
A staff at the Indianapolis Sky Zone Trampoline Park is always coming up with new methods for guests to have fun. They are renowned as the creators of wall-to-wall aerial action, and they always work to provide visitors with an unforgettable experience.
Professionals will also guide you to make sure you can securely jump from one trampoline to another. Choose the Ninja Warrior Course if you want to test your friend's strength and quickness. By scheduling the Freestyle Jump, you can also test out wall-to-wall trampolines.
8. Pine Lake Waterpark
Because Pine Lake in Berne is constructed in a lake rather than a collection of swimming pools, it is an intriguing water park. Since 1922, villagers have enjoyed swimming in this lake. Since then, the location has developed into a whole park with a variety of attractions that the entire family may enjoy. Are you curious about the kind of activities you may do at Pine Lake Waterpark during the day? Slides are popular around here.
These consist of a curly slide, a drop slide, a racer slide, and more. A challenge-loving crowd will adore the log walk and bobbers, while thrill-seekers will love the jump tower and zip line. Little swimmers will like the splash pad and kiddie slides, while the whole family will enjoy a paddle boat ride on the lake that is fashioned like a duck.
9. The Waterpark Carmel
The Waterpark in Carmel, another family-friendly destination, seeks to provide visitors a wide variety of water-related activities to help keep them cool during the summer. Two adventure slides in the park are sure to get your heart racing if you're looking for thrills. You should look into the Flow Rider if you want to surf.
With the aid of these manufactured waves, you may enjoy surfing without having to visit a beach. For the little ones to practice their swimming, there is also a kiddie pool. Don't worry if excitement isn't your thing; you can always go down to the lazy river. Rent a cabana so you can unwind after a strenuous day in the sun.
10. Tropicana Cove
Tropicanoe Cove in Lafayette is last but not least and deserves special note. This small water park, which is operated by the city, is a ton of fun for both kids and adults and is a terrific way to spend a summer day.
We adore how the park's smaller size makes it simple for parents to supervise their young children in the kiddie splash area while yet allowing older children the flexibility to enjoy the other activities. This park's slides include a tube slide that is rather intense, a number of wavy racing slides, and a more leisurely tube slide. Plus, there is a lazy river that is excellent for cooling off on a hot day.
11. Kennedy Water Park
The Kennedy Water Playground, a public restroom, walking pathways, a baseball diamond, basketball courts, a playground, and open play areas are all included in Kennedy Park.
Children from babies through elementary school age can enjoy this zero-entry water playground. It is the ideal depth for kids to play in the water at, measuring 18 inches at its deepest point. You can make reservations for the Kennedy Water Playground in advance or on site.
12. Escapades Family Fun Center
The best indoor family entertainment complex in East Central Indiana is called Escapades Family Fun Center. A three story indoor maze, a restaurant, and an arcade can be found at Escapades. On our three-story indoor play maze, you may play! Climb through the tubes and tunnels here, among other things.
13. WhoaZone at Whihala Beach
Whiting's WhoaZone at Whihala Beach offers a full day of family entertainment. featuring our thrilling floating ninja course and rentable covered seating. The entire family will enjoy the full day of energetic fun we provide. The park consists of an aqua park, paddleboard rentals, game rentals, shaded seating and much more.
Amusement parks are not just a kid's fun-zone anymore, they are also great entertainment centers for adults as well, which is something we can clearly notice when we see what these incredible amusement parks in Indiana have to offer.