Indiana offers the greatest option for adrenaline junkies. Curious to know what? Well, with the wildest rides, relaxed cooling areas to beat off the heat and a safe environment, the water parks in Indiana are waiting for you.
Indiana is well known for its outdoor activities for families and getaways and the water parks are the perfect place. Be it the winding slides, or the cool clear pool, you are in for a thrilling ride.
Have a look at this list of the best water parks in Indiana to start off for a weekend trip.
1. Deep River Water park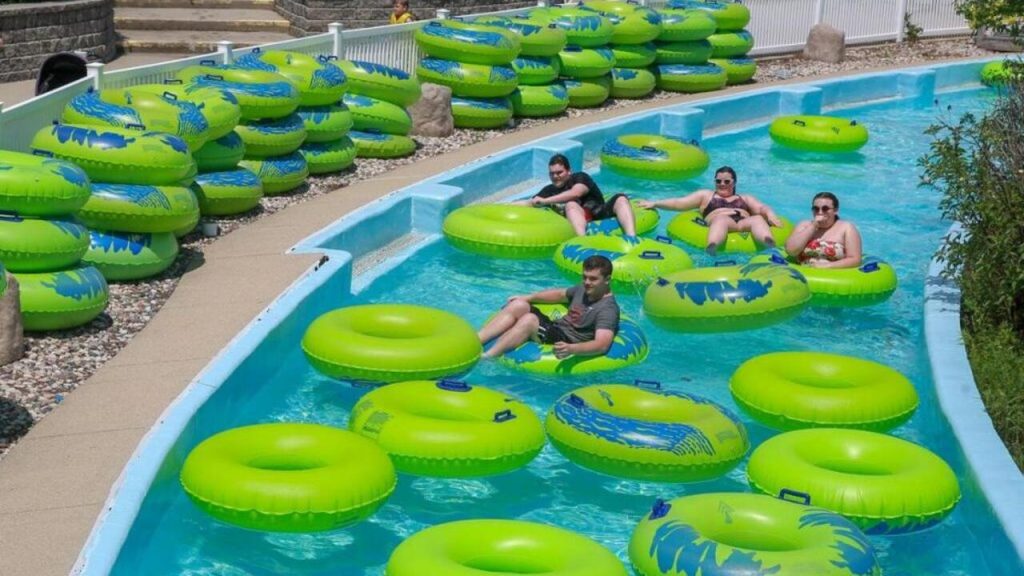 Deep River Water park is the largest water park in Northern Indiana. Since 2005, the park has one huge expansion. Many features were added to the initial construction to make the water park inclusive for people of all ages.
Including fun activities, there are water rides designed for children. For grandparents. Kraken, one of the newest attractions, is a 6-lane mat slide racer ride. Get ready to have a blast with your family.
2. Pine Lake Water park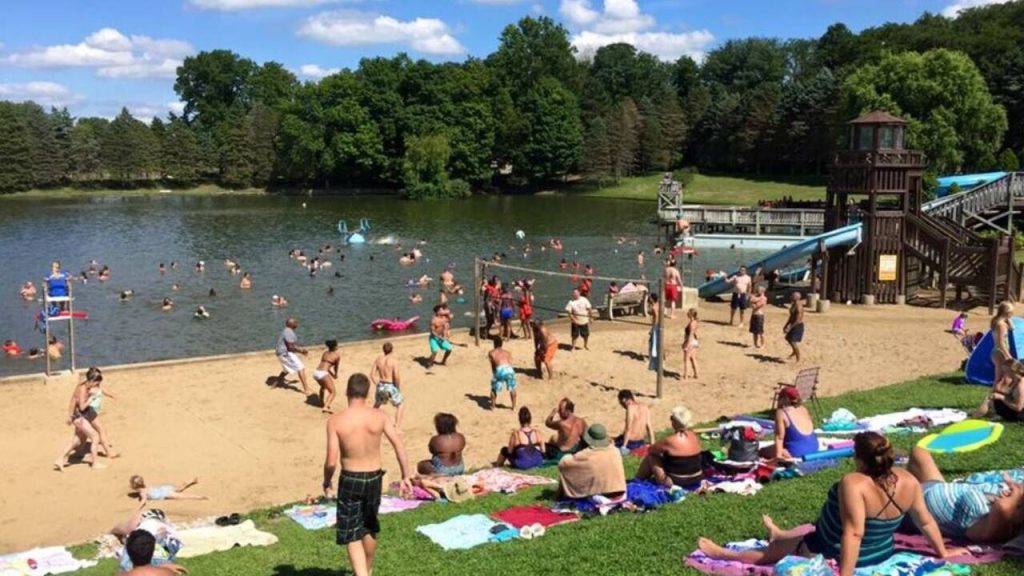 At Berne, Pine Lake Water park is the first choice to enjoy summers in Indiana. For 60 years, this water park remains one of the favorites for the residents and visitors. After the major renovations, the park has added swimming pools, attractive water rides and more. Water slides and mini pools are also fun attractions to enjoy as a safe and fun place for making summer memories.
3. The Carmel Water park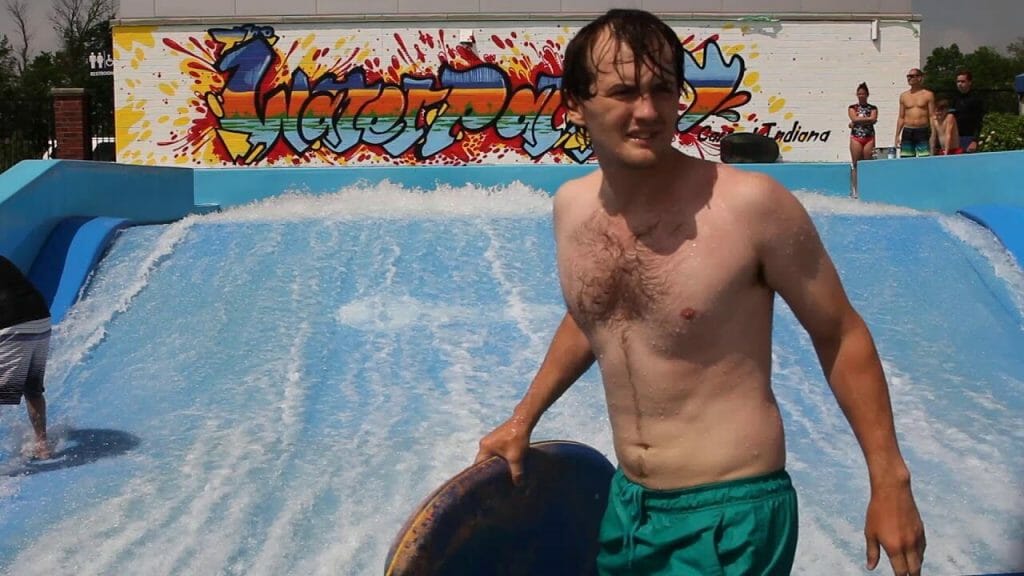 For an affordable fun-filled water park experience, you can take your family or friends to Carmel Water park. Located at the Monon Community Center, this park has innumerable features including a lazy river, a kiddie pool, a plunge slide and a climbing wall hanging over the water. Cabanas and adventure slides are the most popular attractions. Heads up to check their website before making a plan as they open seasonally.
Check out these amusement parks in Indiana.
4. Freedom Springs Greenwood Aquatics Park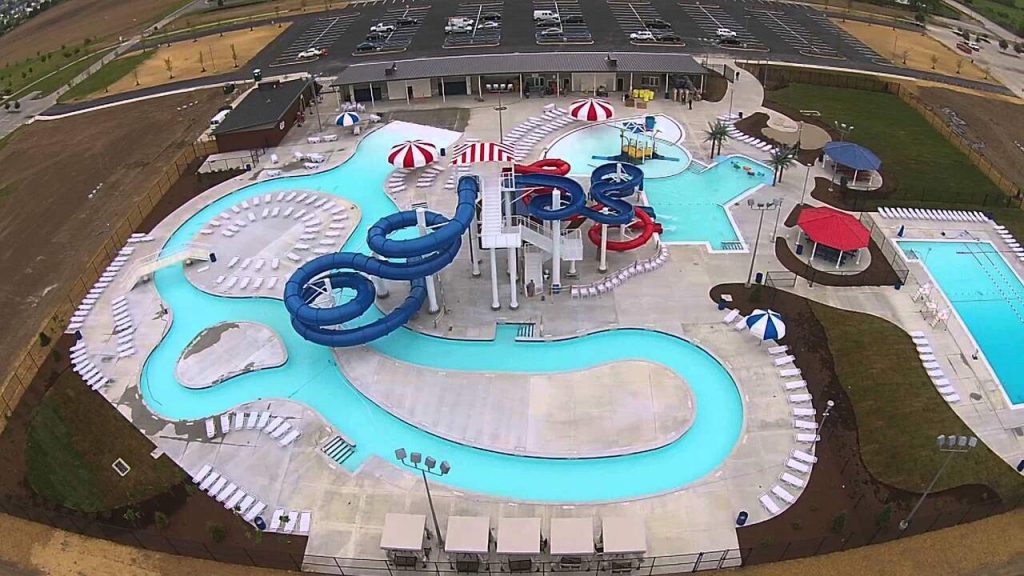 For a summer blast, Freedom Springs Greenwood Aquatics Park is one of the staple choices in Indiana. The island-type atmosphere of the park is designed to make you enjoy an authentic summer escape. Body slides, a lap pool, tube slides, diving boards, and a lazy river are some of the features of the park. For infants and toddlers, there is a separate play area, so you don't have to worry about them getting hurt.
5. Indoor Splash Island
Sprawling over four acres of area, Indoor Splash Island is a fantastic water park for a summer day trip. Featuring waterslides, a 6-lane racing pool, a gentle river and two vortex slides, the park will keep you occupied with fun activities. The 900-foot lazy river offers to relax in the tube with a rock waterfall. There are plenty of kiddie slides including water toys for the little ones to enjoy.
6. Tropicanoe Cove
For a taste of the tropics in Indiana, visit Tropicanoe Cove with your bathing suit. Watery paradise filled with fun attractions and leisure Cattail Crik, the park offers speeding Banana Peel. Besides this, there is the lazy river, waterslides and more. You can lounge and get some sun in the cove where there is a large deck. Once you are tired, you can order a delicious meal from the dining areas of the cove.
Check out these skateparks in Indiana.
7. Indiana Beach Boardwalk Resort
Indiana Beach Boardwalk Resort is more than a beach, so it has gained a reputation as a water park. It is because it offers a full water park experience. With plenty of slides, a lazy river and an actual beach, this is a terrific choice. The special area for kids is packed with fun activities. Additionally, there are bumper boats, thrill rides, tube flames and more. It opens around April annually when the state is warmer.
8. Holiday World & Splashin' Safari
Holiday World & Splashin' Safari offers an extensive array of water fun activities. Waterslides and water coasters are the highlight. Floating down or surfing in the Bahari River of the park gives an unforgettable experience. Thunderbird Steel Roller Coaster and the Legend are the two most popular rides. During special holidays, they decorate thematically.
9. Kokomo Beach Family Aquatic Center
Kokomo Beach Family Aquatic Center is for everyone. Originally filled with loads of fitness facilities, the center offers 48 feet-tall high energy water slides for daredevils. You can practice swimming in the pool or cool down at the leisure pool. Mini pools and a splash pad are designed for children to enjoy their time. There are plenty of ways to cool down here during the hot summer days in Indiana.
10. Big Splash Adventure
Located in French Lick, Indiana, Big Splash Adventure is an indoor water park. Encompassing a massive area, it features a lazy river, a children's pool, climbing features, water slides, and a lazy river. There is also an outdoor pool if you want to take in the sun. In rainy or unfavorable weather, don't hold back to enjoy your water fun activities in this water park.
11. Murphy Aquatic Park
Featuring a large play feature in the center of the pool, Murphy Aquatic Park is a fantastic fun-packed water park. With a water pool, water slides, and toddler zone, the park also offers wheelchairs that are accessible in water. Because of its facilities and being ADA accessible, this park gained a lot of popularity.
12. Ideal Beach
For water activities, one of the incredible choices in Indiana is Ideal Beach water park. Both residents and tourists find themselves going back to the park to enjoy summer outdoor activities. Riding the corkscrew water slides, you can dive into the water. Additional amenities are offered, including picnic areas, playground, concession stands and more.
13. Marion Splash House
When it comes to family-friendly water parks, your ultimate choice can be Marion Splash House. Open for people of all ages, the water park offers rides and water attractions suitable for different age groups. For children there is a play pad and for older guests, the two racer slides and big flush slide are the best choice. Adults can enjoy the Splash attraction and lazy river. They guarantee an amazing day for all.
Visiting the water parks is a must to enjoy a blast. Whether you are a visitor or a resident in the state, you must try any of the listed fantastic water parks in Indiana. So grab your swimsuit and get to make tons of amazing memories in the water parks.