Many of us dream of soaring like birds and racing through the air at rapid speeds, but now this isn't just a fantasy. Ziplining in Arizona is one of the most exciting things you could possibly imagine participating in.
This area's ziplines are particularly spectacular because they are surrounded by jaw-dropping mountain ranges and rough terrain, which enhances the already breathtaking scenery.
Check out this list of the awesome ziplines in Arizona if you're searching for an adrenaline-pumping adventure that will also make you feel like you're flying.
1. Predator Zip Lines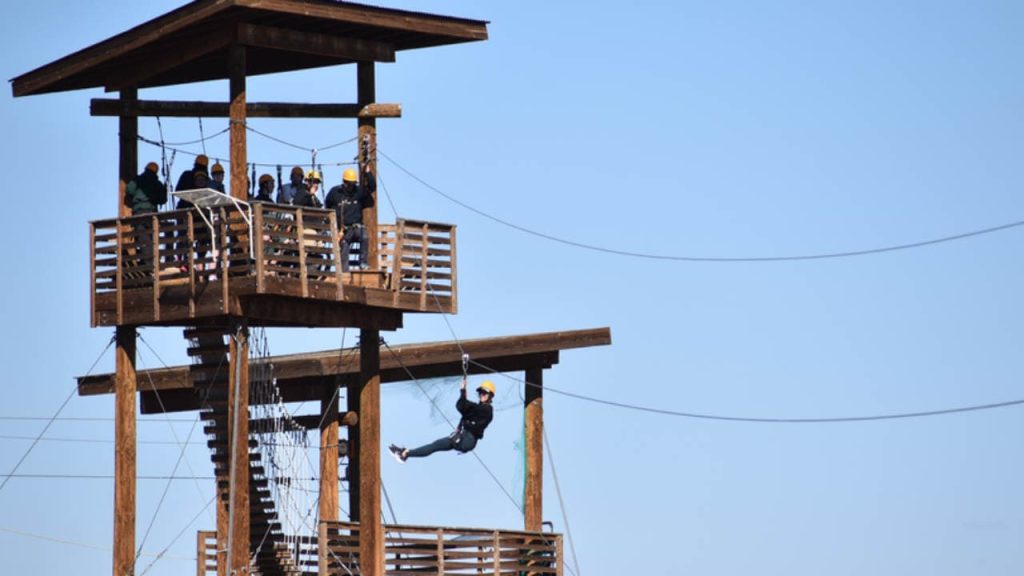 Predator Zip Lines is recognized as one of the greatest ziplines in Arizona. Located less than 20 miles from Sedona, in the heart of Northern Arizona's wine region, and only minutes from tasting rooms and vineyards, their 2.5-hour zip line and rope bridge attraction is a great family outing.
Here, you will feel the wind ripping through your hair as you fly over the tops of nature's most dangerous predators on this thrilling adventure. Also enjoy the thrill of a lifetime as you zip through Out of Africa Wildlife Park in Camp Verde, Arizona, on a world-class zipline adventure!
On clear days, you can see for miles around, taking in the spectacular red rocks, the San Francisco peaks, and the entire breathtaking Verde Valley, including Cottonwood, Clarkdale, and Jerome. Furthermore, you will be able to fly over natural predators such as lions, tigers, wolves, hyenas, bears, leopards, cougars, and other large cats.
2. Arizona Zipline Adventures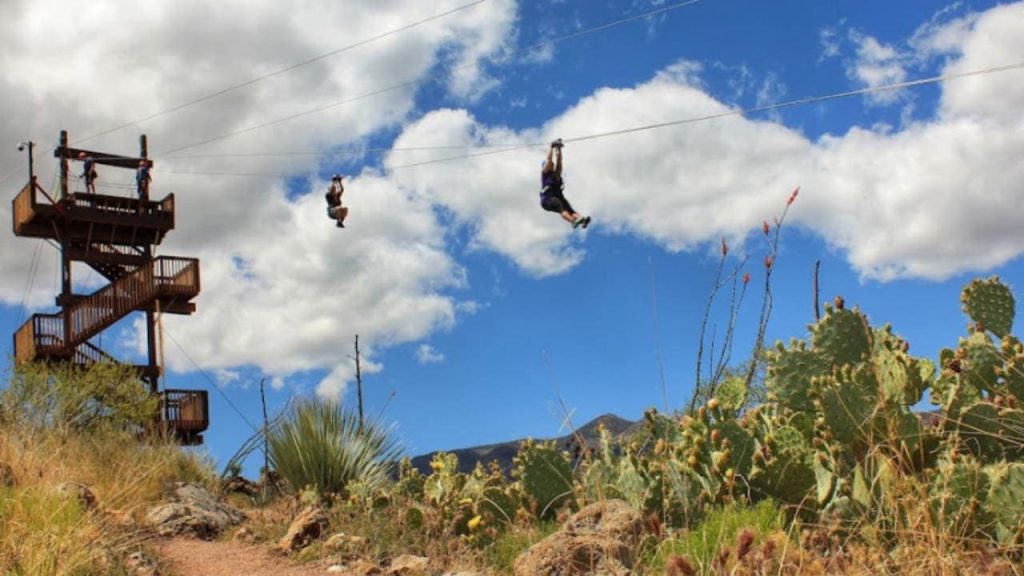 Arizona Zipline Adventures is the state's longest, fastest, and highest zipline, and it is widely regarded as the state's second-best zipline. It is located in the Phoenix metropolitan area.
On this tour, you will have the opportunity to see the Santa Catalina Mountains like no other. Whether you choose to zip line or walk, the Sonoran Desert is a breathtaking landscape that begs to be explored!
Their Zipline Eco Tour, which lasts around 2 hours and includes ziplining on 5 separate spans ranging in length from 400 to 1,500 feet, is one of their most popular activities. Moreover, guests are welcome to join for one of the greatest burgers in town from Peppersauce Kitchen.
3. Route 66 Zipline
You should definitely bring the whole family along to participate in this high-flying family adventure that is guaranteed to make you grin! There are exciting stops at the end of this 110-foot-high, 700-foot-long ride that goes backward and forward at 30mph.
The zipline trip takes you across the Grand Canyon in downtown Williams, Arizona, as well as through the historic Route 66 corridor. This is a zipline ride that people of all ages will want to experience again and again! Additionally, the zipline begins at the bottom of the hill, where there are just 16 stairs to climb before being able to get seated on the ride.
Other requirements include height of 42 inches or more and a maximum of 450 pounds of weight in total. At any given time, there are two riders who sit next to each other. Depending on the line, the entire experience should take no more than 15 minutes, giving you with plenty of time to enjoy your vacation after.
Have a wonderful day with your family and friends in these amusement parks in Arizona.
4. Outlaw Zipline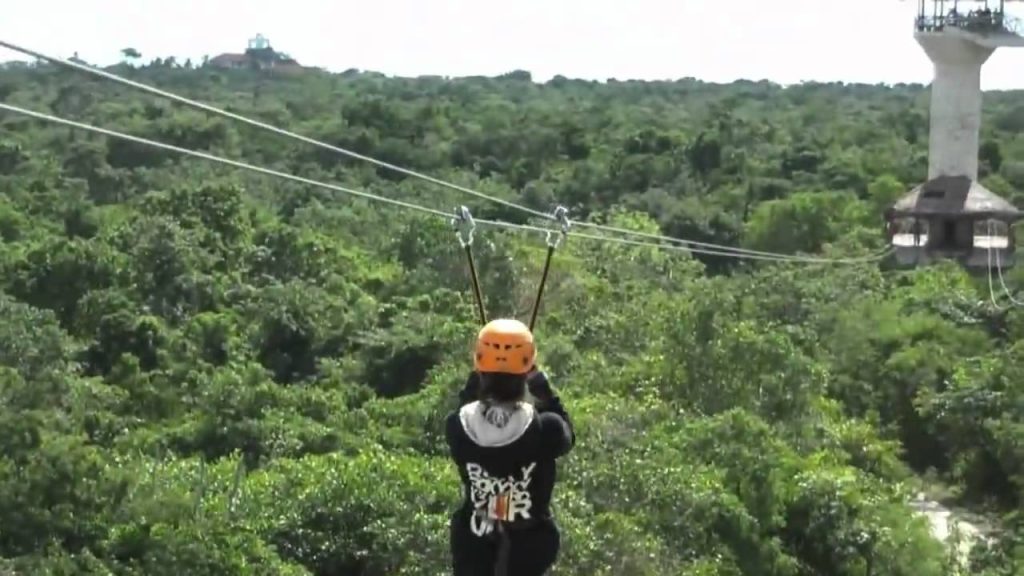 Outlaw Zipline is the first zipline in the world that features laser target shooting. Riders on ziplines will have the opportunity to engage in target shooting while safely flying through the air. Here, you can ride as many times as you like for the best scores and prizes. And also, don't forget to bring the whole family and enjoy this one-of-a-kind event together!
5. Superstition Zipline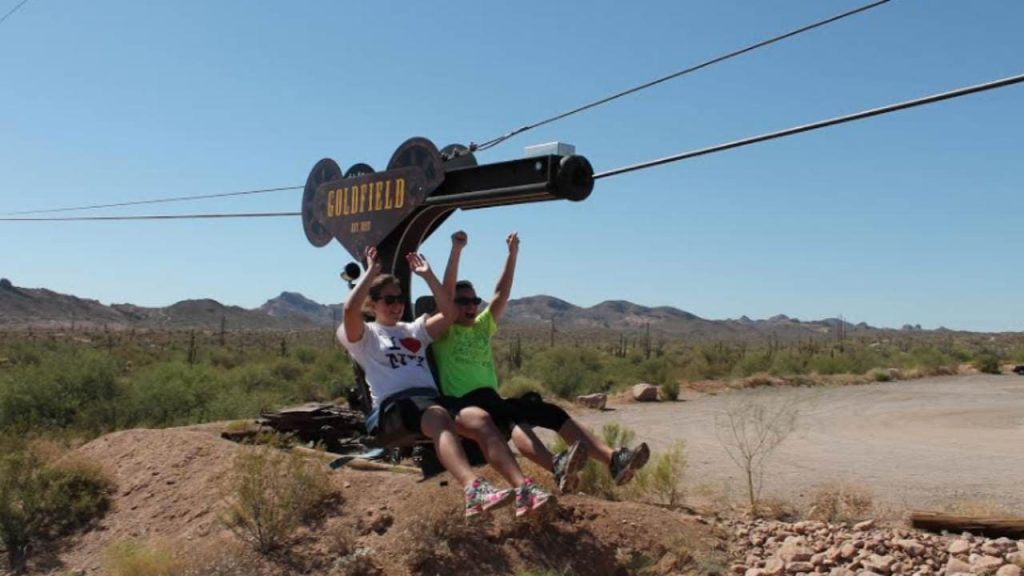 Riding this Gravity Tram – Superstition Zipline is a thrilling experience for anyone 42″ or taller and up to 90 years old. At 120 feet in the air, you will get a bird's eye view of the Sonora Desert, the Superstition Mountains, and Goldfield Ghost Town. And trust me, you will have a great time on this zipline ride with a companion! And the best part is, it's just a few miles outside of Phoenix, to be exact!
6. Flagstaff Extreme Adventure Course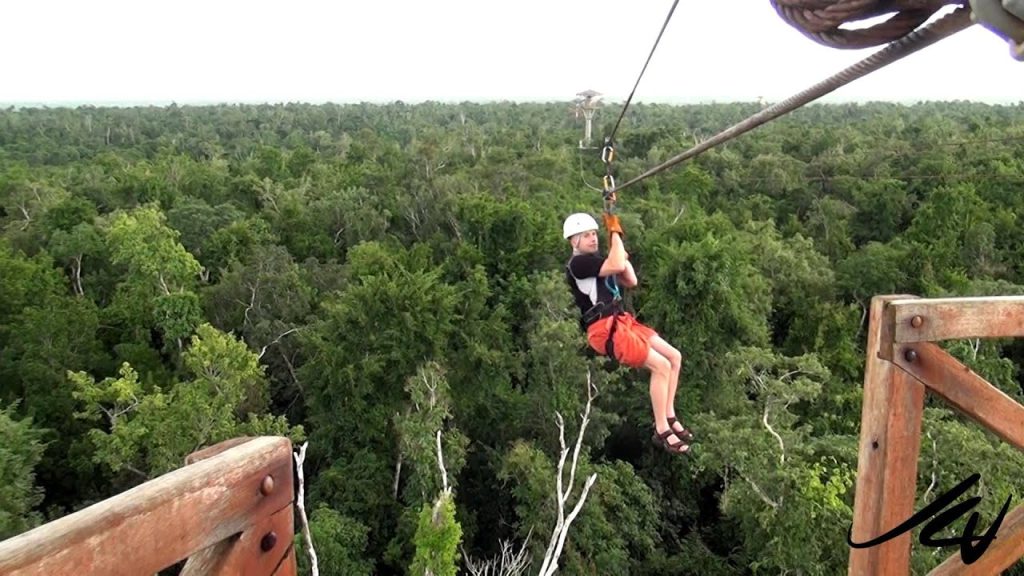 Flagstaff Extreme was built by adults for the child in all of us. It is a family-friendly attraction. Among the attractions, there are rope swings, shaky ladders, monkey bars, tunnels, bridges, and nets. Each course comes to a close with a zipline. In fact, the courses will put your endurance, agility, problem-solving skills, and mental tenacity to the test.
However, it may not be an ideal exercise for persons who are terrified of heights because the course's highest point is approximately 60 feet above the ground. For adults, there are four courses available, as well as one for children aged 7 to 11.
If you love hiking as well, you will find it necessary to know about the hiking trails in Arizona.
7. Sky Wire at Castles 'N' Coasters
On a wire suspended over the miniature golf course, you may zip throughout the amusement park in 10 minutes. Though, to be able to ride individually, children must be at least 48 inches tall and 100 pounds (46 inches with an adult). And after you've had enough of feeling the wind in your hair, more attractions such as bumper boats and roller coasters will tempt you to come along.
8. Summer Scenic Skyride
Bringing a jacket is recommended for this special one because you will be sitting in a row while you ascend an extinct volcano at an elevation of 11,500 feet above sea level. As you take in the breathtaking vistas of northern Arizona and beyond, a Forest Service ranger may teach you about the plants and creatures that may be found below.
9. Pima 4-H High Ropes Course
Let me tell you, groups of at least eight people (12 to 25 people are encouraged) should come to the University of Arizona West Campus Agriculture Center in Tucson to participate in rock-climbing, zipline, and trapeze leap, among other things.
This way the participants will be able to work on establishing trust and communication with one another, as well as leadership and confidence. In the meantime, they can also overcome their concerns throughout the course of three to five hours.
However, children must be of a sufficient size to fit into climbing harnesses; most children under the age of seven choose not to climb the higher elements, which are hanging between utility poles.
10. Makutu's Island
With a zipline, tree with tunnels and slides, a ropes bridge, climbing net, and plenty of other places to climb, this indoor playground is a hit with the whole family.
Here you will also experience with Oscar's Lagoon, which includes a small slide and foam blocks, providing a safe environment for children to play in. You will also find a kid-friendly selection at Kiki's Café including pizza, quesadillas, mac & cheese, and a variety of sandwiches.
11. Rappel Arizona
Rappel Arizona specializes in adventures with ropes!rock climbing phoenix. It is delighted to show its clients the beautiful Sonoran desert at this private property site in Phoenix while rappelling, rock climbing or traversing. All of Rappel's activity packages are a private tour/experience and take place at its private property location.
Each zip line offers a unique experience; ranging from soaring over the river and spotting wildlife to soaring through the trees and catching a glimpse of historic landmarks. In addition to being a great source of entertainment, ziplines can also be extremely useful for health. So, if you're planning a trip to Arizona in the near future, don't miss out on the ziplines listed above.