Who hasn't fantasized about being able to fly and accelerate through the air like a bird? Ziplining is one of the many exciting activities available in Alabama. One of Alabama's most spectacular ziplines is the Screaming Eagle.
Continue reading to find out why everyone should ride this enormous zipline at least once and why they are called the best zipline in Alabama.
1. Screaming Eagle At Lake Guntersville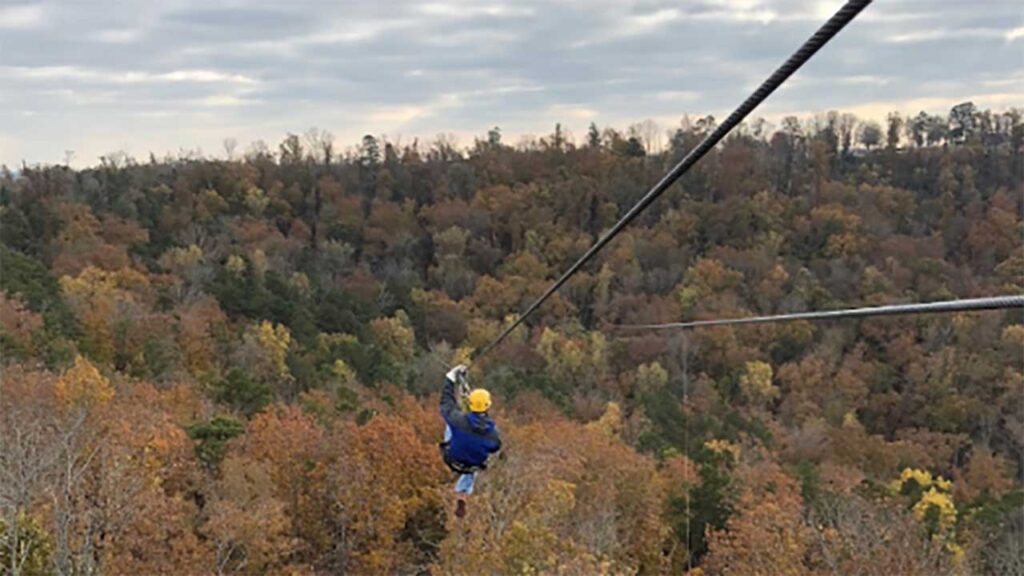 The first zipline on the list is Screaming Eagle at Lake Guntersville. It is known as one of the best ziplines in Alabama. While hiking through the forests at Lake Guntersville State Park, you and your family may now experience breathtaking scenery, thrilling ziplines, and some crazy fun suspension bridges at Screaming Eagle at Lake Guntersville.
Their level 1 zipline canopy trip lasts around 2 hours and is constant adrenaline-pumping, pulse thumping excitement! This trip includes 10 ziplines ranging in length from 75 to 400 feet, as well as four adventure bridges. The heights vary from 20 and 75 feet in the air. This one-of-a-kind trip immerses you in nature as you've never seen it before.
2. Humming Bird Zipline Course
The Hummingbird Zipline Course is Alabama's longest, fastest, and tallest zip line, with nearly 6,000 feet of continuous zipline at a height of 110 feet above the earth. It is the second-best zipline in Alabama. You'll be zipping around for more than two hours, passing through the Intracoastal Waterway, federally protected wetlands, and gorgeous Gulf shore. Be prepared to do some climbing as well; those buildings are tall! The trip begins and ends at the same tower, with eight zip lines set out in a rough circle between seven towers.
The Hummingbird Zipline is located at The Wharf in Orange Beach, at 4830 Main Street, Suite G-114. They are open all year, seven days a week. Hours vary according to the season, so check the schedule on the Hummingbird Zipline Course's website before going.
3. The Ridge Adventure Park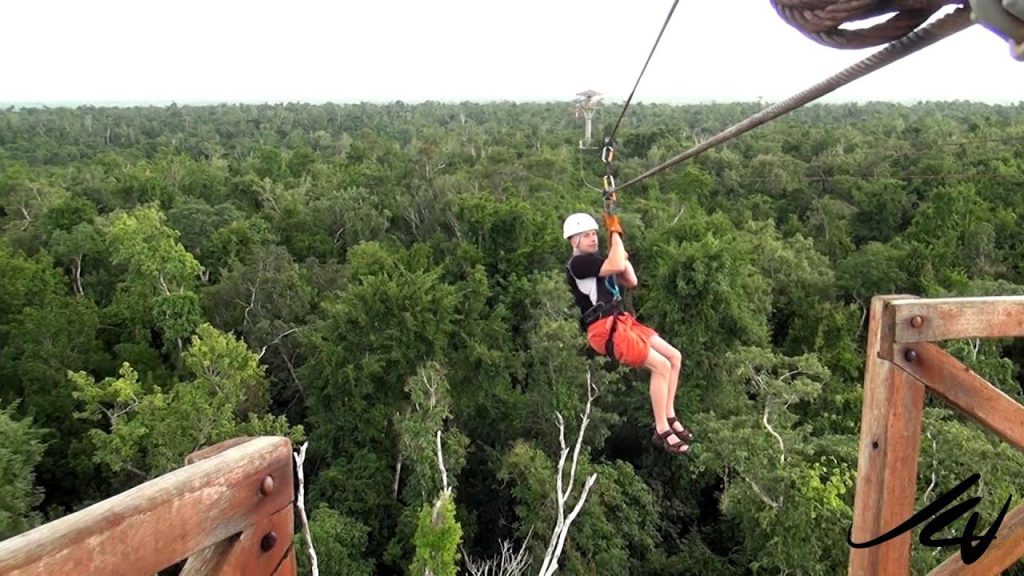 Around 2004, The Ridge opened as an off-road riding facility. Now it is one of the best ziplines in Alabama. They've just added disc golf, ATV and side by side rentals, zip line excursions, and rappelling tours to their offerings. The Ridge is roughly 30 minutes northeast of Birmingham, Alabama, in Springville, a tiny community. Huntsville, Gadsden, and Atlanta, Georgia are all close by. They provide you with two distinct Zip Line Tours to select from.
Take a look at these wonderful campgrounds in Alabama.
4. Wind Creek Zipline
There are 11 ziplines and 6 skywalks among the woods, with heights varying from 20 to 70 feet in the air and zip lines ranging from 200 to 650 feet in length. Great views of the lake, enjoyable bridge walks, and thrilling ziplines. The Alabama State Parks are delighted to have Screaming Eagle at Wind Creek as a partner.
5. Red Ore Zip Tour (Red Mountain Park)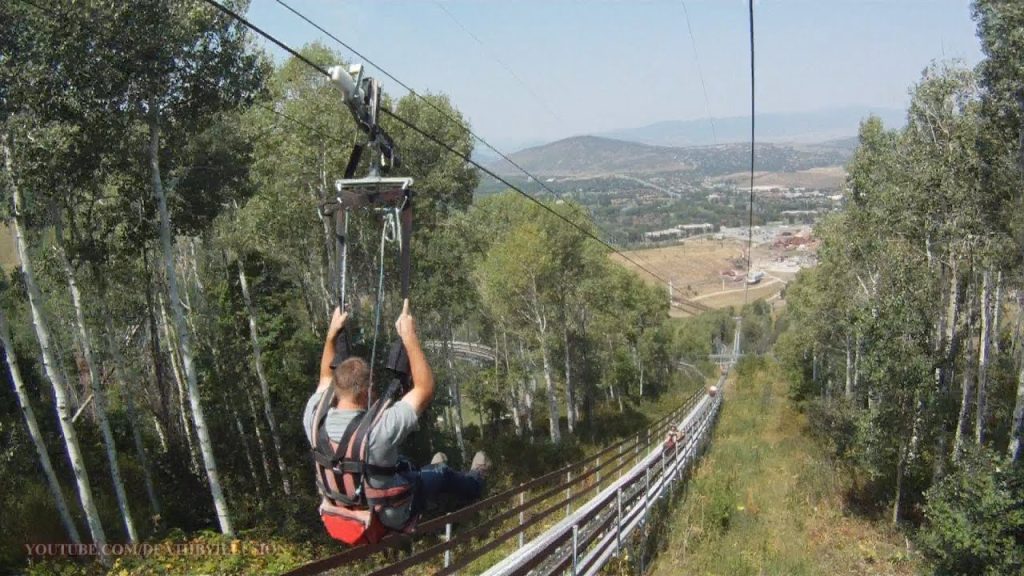 The Red Ore Zip Tour is a thrilling aerial adventure that takes you through Birmingham's mining history. Guests may spend up to 90 minutes in the forest canopy ziplining, passing a sky bridge, and flying through the air on a rope swing! Red Ore Zip Tour, Hugh Kaul Beanstalk Forest, Kaul Adventure Tower, and the Mega Zip are just a few of the exciting treetop experiences available.
Hugh Kaul's Beanstalk Forest is a place where you may go to learn about Hugh Kaul A treetop obstacle course with 20 different aerial challenges! Guests will have a great time traversing bridges, climbing walls, and hanging from ropes. The complexity of the obstacles varies. The 80-foot Kaul Adventure Tower has eight "lanes" with rappelling, traditional rock climbing with handholds, and leaf climbing to the top of a giant beanstalk—this one-hour adventure can be completed with an exhilarating zip line experience (1,300 feet long!) once you reach the very top if you book a Mega Zip! The Kaul Adventure Tower's Mega Zip is a thrilling ride.
The Mega Zip is a 1,300-foot-long extreme zip thrill that allows customers to fly into the sky headfirst, like Superman, or with their feet leaving the platform first, as is usual. You'll take off from 80 feet in the air and reach speeds of up to 30 miles per hour! The Mega Zip includes side-by-side zip lines, so you may enjoy this experience on your own or race with another daring explorer.
6. Vision Zipline Tour
At The Vision Zipline Tour in Huntsville, Alabama, please join for a thrilling journey as you soar over the woods and above the valley. The Zipline Tour includes ten zip lines with lengths ranging from 300 to 1,110 feet and heights of up to 75 feet. This is a wonderful opportunity to spend time outside with your family and friends while making "uplifting" memories! There are ten zip lines that zigzag around the 350-acre property! Group pricing, accommodation, low and high ropes courses, a climbing tower, kayaking, archery, tomahawk throwing, and other activities are available. In South Huntsville, Alabama, The Vision is a Christian retreat and conference complex.
Learn more about the top RV Parks in Alabama.
7. Butter and Egg Adventures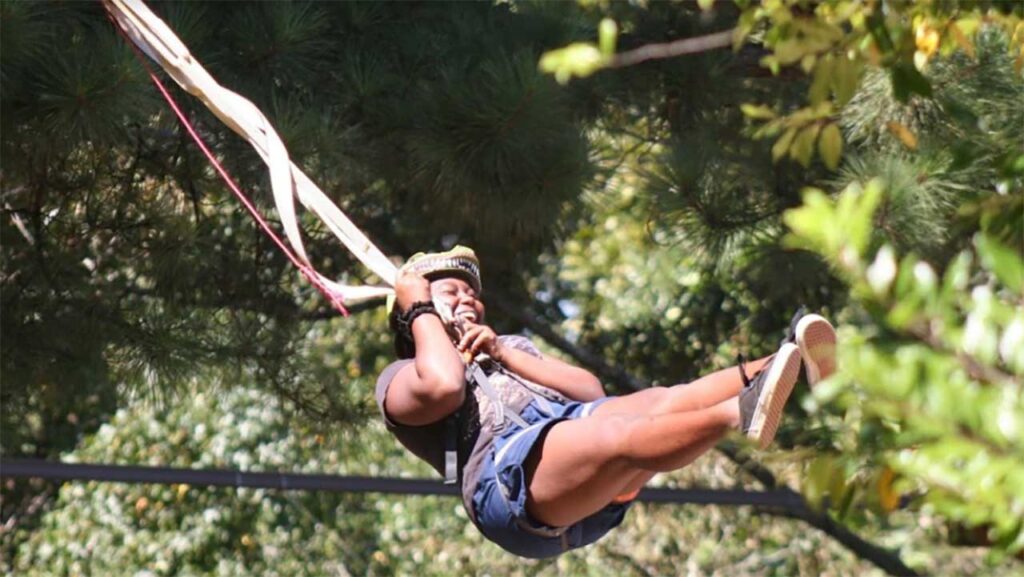 There are more zip lines here than anywhere else in Alabama! Butter and Egg Adventures features 22 zip lines totalling over a mile of cable crisscrossing different sections of the site. Some zip lines begin on high, free-standing platforms, while others are integrated within tree-to-tree obstacle courses. At this location, Butter and Egg Adventures has more lines than any other provider in Alabama. When you compare pricing to those of these other sites, you'll see that they provide a superior bargain.
8. Screaming Eagle At Desoto State Park
Traverse high in the air through DeSoto State Park's unusual and wonderfully formed stones and blooming vegetation. Six zip lines with lengths ranging from 100 to 350 feet and seven sky bridges with lengths ranging from 50 to 150 feet are available. The journey begins with a spiral staircase tower that offers a bird's eye perspective from up to 55 feet in the air. All thrill seekers will be treated to spectacular vistas as well as a fun and exciting aerial challenge.
Make some unforgettable memories and embark on a thrilling trip!
9. U.S. Space and Rocket Center
Participants will be challenged with group exercises to improve cooperation, communication, and trust, which will include Low and High Elements. Participants on High Elements are encouraged to pick a goal, whatever it may be, it encourages them to push themselves. Although Challenge by Choice is entirely voluntary, it is strongly advised to challenge yourself to see what you're capable of.
There are three important components – Pamper Pole: A telephone pole that is 32 feet tall. Participants attempt to strike Skittles (a rope) and ring the bell by climbing to the top, turning 180 degrees, and jumping off. Rock Wall: A 50-foot-high rock wall. Zip Line: Located atop the rock wall, players may either climb the rock wall and then zip off, or climb the Giant's Ladder (located on the other side of the rock wall) and then zip off. The zip line is 200 feet long and 50 feet in height. Because the Ropes Course is part of the US Space and Rocket Center, bookings must be made via the main office. It's possible that you won't show up expecting to participate.
10. Au Challenge Course
The objective of the Auburn University Challenge Course is to provide a creative tool for improving leadership development. A variety of adventure-based learning activities are included in the course to encourage a unique community-building experience. Individuals and groups engage in mental and physical activities to improve their personal and skill development. These encounters are then linked to the individual's and team's daily lives and work outside of the program. Programs are adapted to the specific requirements of each group.
Zip-lining is a fun activity for families who want to experience the sites from a different (and frequently brief) perspective. The zip lines are elevated, so they seem more like a treetop adventure than an entertainment attraction.
Check out more about Alabama: