Looking for an unforgettable outdoor adventure with your family? As the summer approaches and you need to relax from the full swing monotonous routine of life, make your way to the zoos.
Seeing the diverse animals and birds will surely uplift you. You and your little ones will love interacting with different animals and the entire family can have a blast without exceeding your budget.
Below are the best zoos in Indiana which are ideal for family visits or friend group adventure outings.
1. Potawatomi Zoo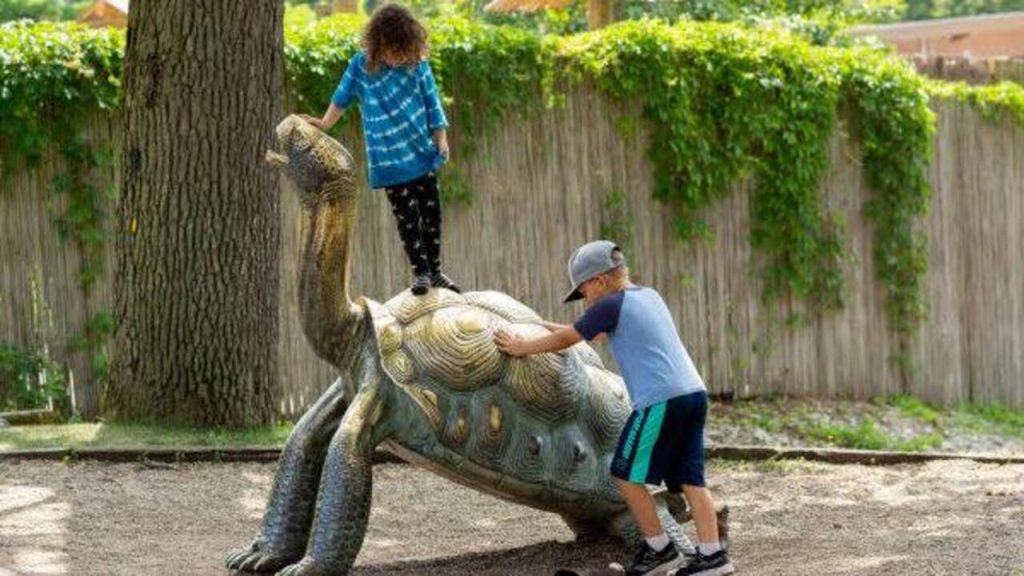 Opened more than 100 years ago, the Potawatomi Zoo is one of the oldest zoos in Indiana. The giraffe savanna is one of the main highlights of the zoo. There is a watering hole situated at the center of the zoo. While you explore, you can see a 10,000 square foot barn to accommodate the giraffes. With its fantastic exhibit, you can even feed the animals. The zoo welcomes visitors all year round.
2. Fort Wayne Children's Zoo
To experience an Australian outback or Indonesian rain-forest right in Indiana, you must visit Fort Wayne Children's Zoo. The zoo is divided into four major sections: Central Zoo, African Journey, Indonesian Rain-forest and Australian Adventure. In 2019, they opened a new Monkey Island exhibit. Little ones can interact with sheep, small donkeys and goats at the family farm exhibit of the zoo. You can freely wander and explore the zoo with little ones.
3. Indianapolis Zoo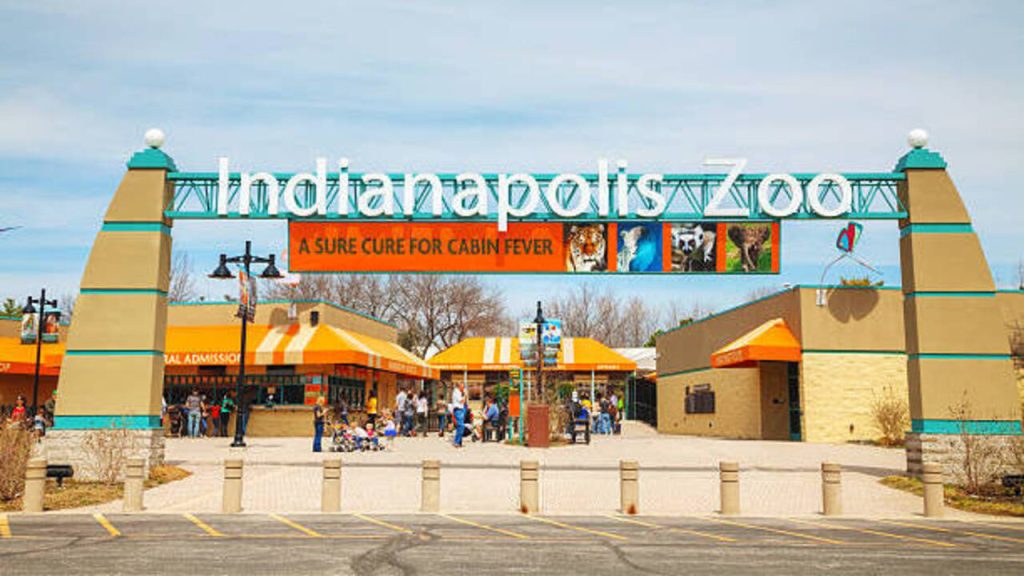 With its newest exhibits, Indianapolis Zoo is the largest of the zoos in the state. Currently, the zoo homes more than 16000 animals of 250 species. Right from the start, you can view the remarkable reptiles at Alligators & Crocodiles: The Fight to Survive. There are more than 23,000 plant species that are found from forests, plains, oceans and deserts.
Check out these amusement parks in Indiana.
4. Washington Park Zoo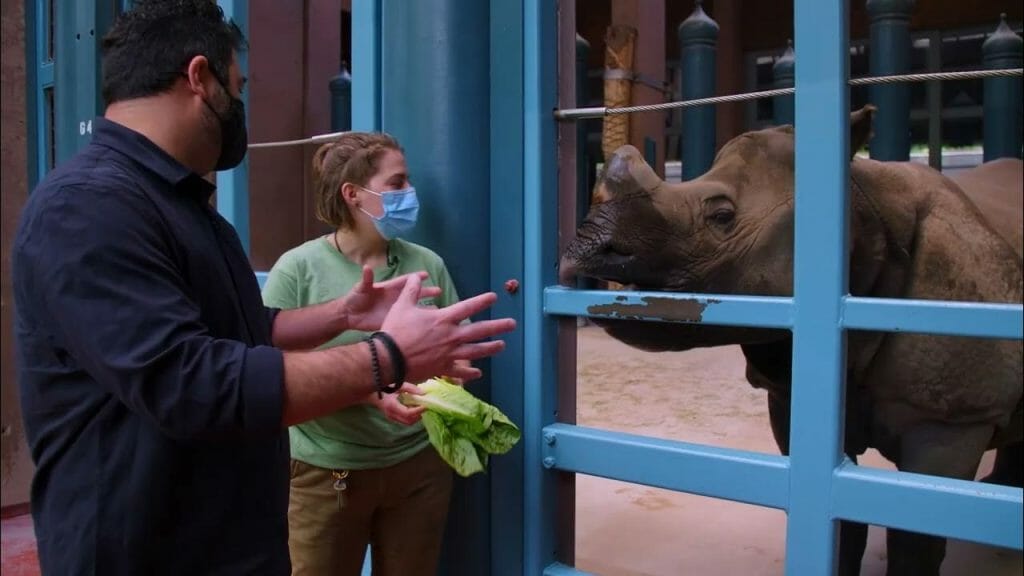 Washington Park Zoo is a hidden treasure in Northwest Indiana. This zoo has been a sanctuary for animals since 1925. Located on the lakefront of Lake Michigan, this zoo is the ideal place for people of all ages. There are local and exotic species and also home native species of the state. One of the highlights of the zoo is the koi pond where tiny Bullfrog tadpoles also hatch.
5. Mesker Park Zoo & Botanic Garden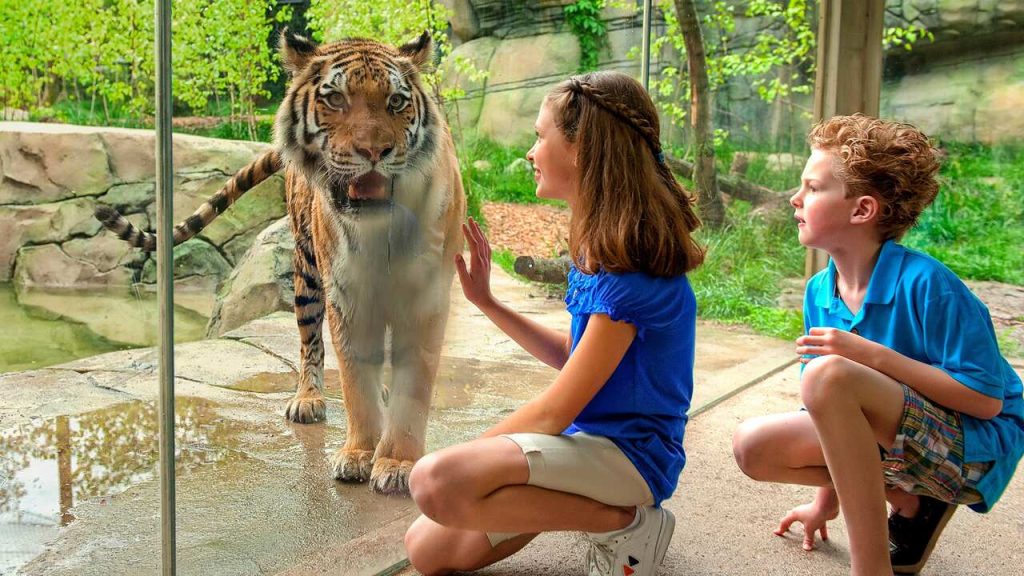 Mesker Park Zoo & Botanic Garden welcomes the visitors starting from late summer to enjoy the wonderful sight of Penguins of Patagonia. You can see the baby penguins waddle with their small feet. The Garden is home to plants from the South American rain-forest of Amazonia. With over 700 different species of animals, in this zoo you can see tigers, rhinos, Mechi and more.
6. Columbian Park Zoo
Located in Lafayette, the Columbian Park Zoo is a wonderful zoo that is home to more than 200 animals. From tigers to ostriches, you can see many species. The walk through exhibit of the Butterfly Garden is one of the most magnificent places you can go to. The garden is home to a variety of North American butterflies along with Hoosier native ones.
Check out the best ziplines in Indiana.
7. Black Pine Animal Sanctuary
With over 100 animals, Black Pine Animal Sanctuary is home to a variety of animals. The giant ones like black bears, lions and tigers, the zoo also has small ones like monkeys, donkeys and more. Most of the animals in this zoo are rescued from unhealthy conditions and the zoo is their permanent abode. They also offer informative guide tours, workshops and private tours for visitors to know more about animals.
8. TNT Exotics
If you want to plan a day out with kids or family, then TNT Exotics is hands down one of the ideal places that is better than any typical zoo. The staff are extremely friendly, and they will show how the animals are taken care of. You can touch, feed and pat some of the animals from their variety of selection. The caretakers love the animals, and they will let you know about all your queries. You will indeed make a lot of memories here.
9. Wolf Park
For over 50 years, Wolf Park has conserved the wildlife of the state. Open for guided tours, this zoo is more of a conservation park encompassing 78 acres of land. Some of the favorite animals according to visitors are wolves, bison, foxes and more. You can enjoy summer camps, special events, seminars and workshops offered by the authorities and conservationists if you truly want to contribute to animal welfare.
10. Zoo'Opolis Bird Park
If you are looking for an interactive park, then Zoo'Opolis is the best bird park in the state. With a wide range of birds, you can view different species. You can even cuddle, feed, or take selfies with the stunning exotic birds. For people who are fascinated by birds and exotic species, it is the right place to go.
11. Stapps Circle S Ranch
Stapp's Circle S Ranch was a non-profit, educational petting zoo located in Greensburg, Indiana, United States. The mission of the ranch is to educate people, especially children, about animals from around the globe.
Whether you are an animal lover or not, the listed best zoos in Indiana offer you a guaranteed great time. Without budget, you can explore different wonders of nature and interact with animals and birds within the safe vicinity of the zoo.