Rucksacks are an essential part of our daily lives; an ideal means of transporting our belongings when traveling or going about our daily business. High-quality rucksacks are produced by well-known companies with a strong presence in today's consumer market. And you can take them everywhere because of their mobility and fashionable design.
Here is a list of the best American rucksack brands that are currently leading in the market.
1. Mystery Ranch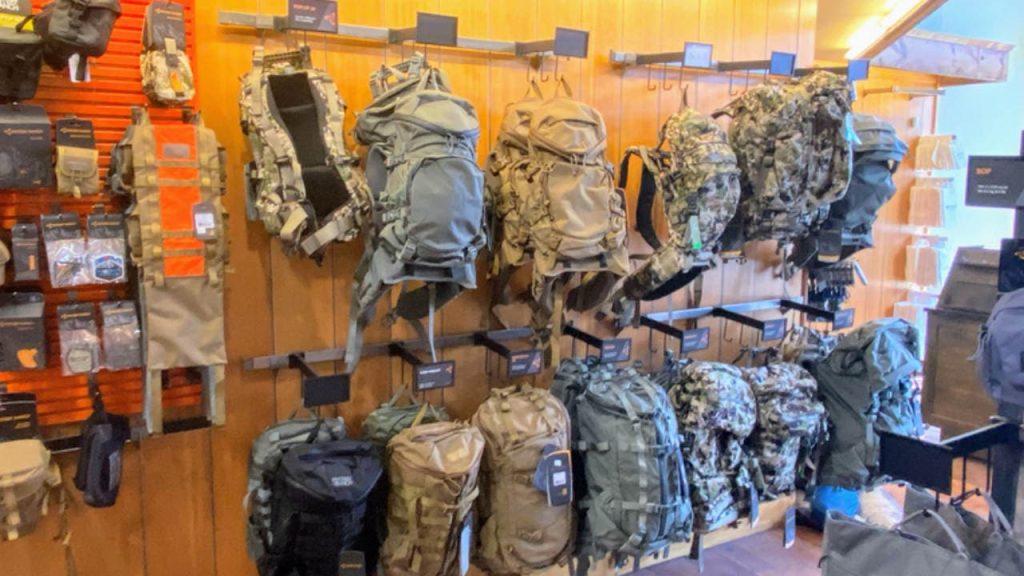 Mystery Ranch is the best American rucksack brand, and CEO Dana Gleason has been with the firm from its start in Bozeman, MT in the year 2000. The bags are jointly created in the US and the Philippines, where production also takes place.
Mystery Ranch's goal for the last 20 years has been to create a rucksack that is light and spacious while still accommodating a substantial amount of goods. The consumers, seasoned hunters, hikers, skiers, and campers were in need of such professional rucksack which the firm noticed and addressed.
In need of a new carryall for your travels? To your relief, MIS has designed the ideal American-made rucksack, striking the right balance between practicality and good looks. By purchasing a bag from MIS, you are helping an American-run company. Furthermore, you will be able to transport your belongings without dropping any of them, and you will do it while looking stylish.
MIS manufactures its packs at a California firm that also manufactures items for the US military. Products, materials, and textiles from MIS have all been approved by the Military Standard (Mil-Spec). These methods have been tested in extreme environments, including the arctic regions, and shown to be successful.
The MIS rucksack has an adjustable cushioned shoulder strap, a front zipped compartment with special webbing, and a heavy-duty self-repairing nylon coil zipper. Moreover, waterproof fabric and a cushioned laptop compartment give an extra layer of security for your gear.
3. Topo Designs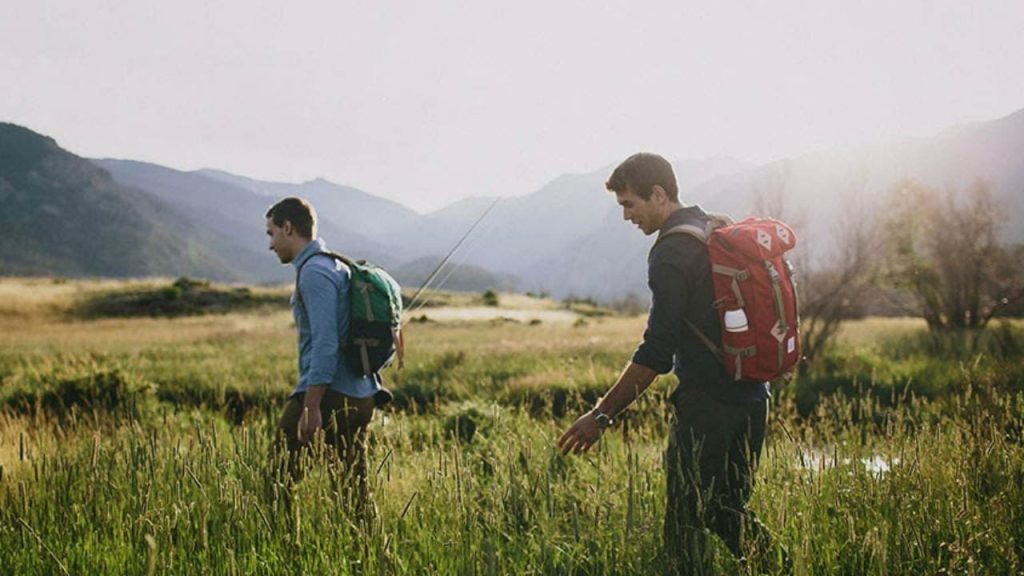 One of the best and most popular American rucksack brands is Topo Designs. Their design and aesthetics have successfully attracted admirers, but they have also proven to be sturdy and long-lasting. There is no limit to what they may be used for.
Their rucksacks are among the most fashionable on the market. The rucksack's laptop sleeve is unique, making it stand out from the others. Moreover, they have a longer lifespan since they are built with heavy-duty plastic hardware.
You might be interested in learning about the American luggage brands.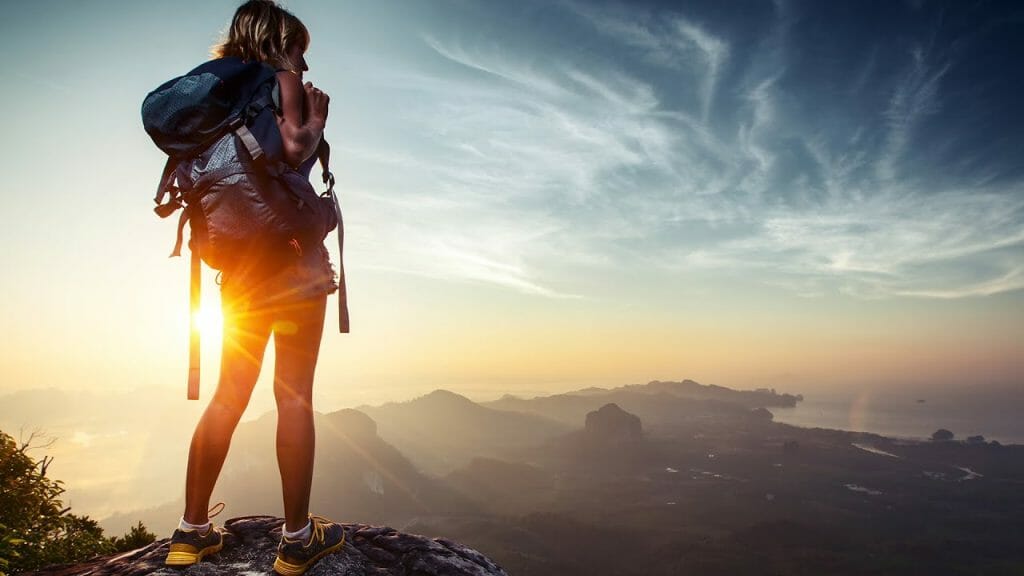 There is no longer a need to choose between appearing like you are attending school or on a three-day camping vacation while donning a backpack. Arktype has backpacks which are small, sleek and urban that function more like an extension of your pockets while providing the additional storage and organization you need.
Moreover, Arktype provides an American-made backpack for a stealthier, commuter-ready carry that takes design elements and materials from military equipment.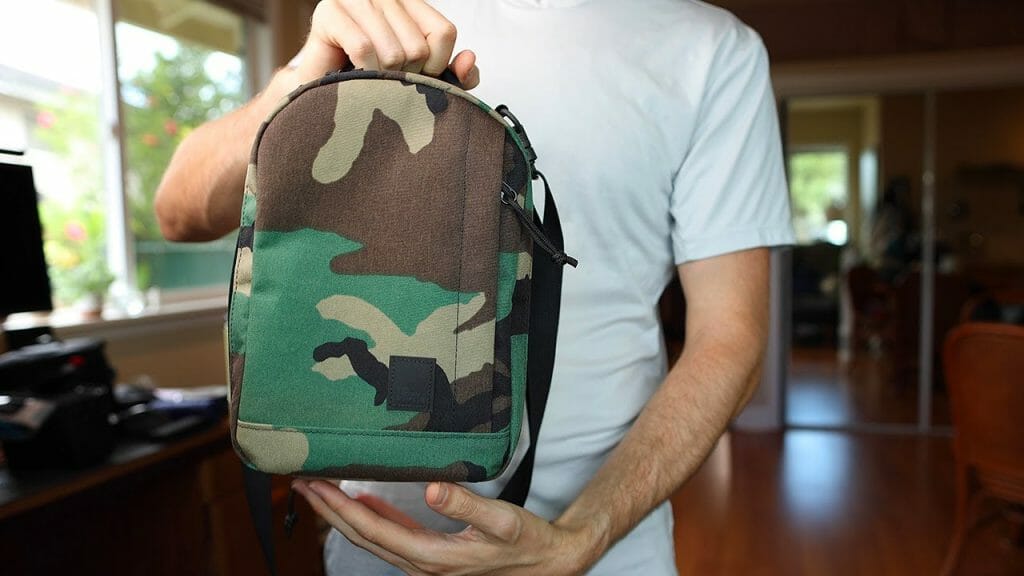 The Brown Buffalo backpacks are constructed like tanks and have a simple, streamlined appearance. They are constructed to an unbelievably high standard using some excellent materials. This item is going to serve you well for a very long time. But in addition to this, it is incredibly fashionable, exuding an alternative street style.
6. Under Armour
This is a well-respected rucksack company with a reputation for high-quality and fashionable goods. The rucksacks include a variety of characteristics that make them very durable and practical.
While trekking, on lengthy excursions, or camping away from home, the additional bottle holder is convenient for having water close at hand. Plenty of space is available to store a wide variety of items. Moreover, using a new soft-lined laptop case gives excellent protection.
Together with your new rucksack, also pick your new clothes from these clothing brands in the USA.
This is a well-known manufacturer of rucksacks known for both their aesthetic appeal and dependability. People are drawn to the brand because of its reputation for high-quality items and innovative design. Their rucksack is ideal for outdoor activities, including hiking, camping, school, biking, and other exciting outings.
These rucksacks make it simple to carry your stuff throughout town. Color and font options are also available in a wide variety, allowing customers to choose exactly what they want. The straps are quite sturdy, making them both long-lasting and fashionable.
A hallmark of the DSPTCH rucksacks is the extreme toughness they maintain despite their minimal design, making them one of the best American rucksack brands. The rucksacks feature a simple, square form, lending them a functional, unobtrusive style. The bag's ballistic nylon construction and lining are also nice touches.
9. Timbuk2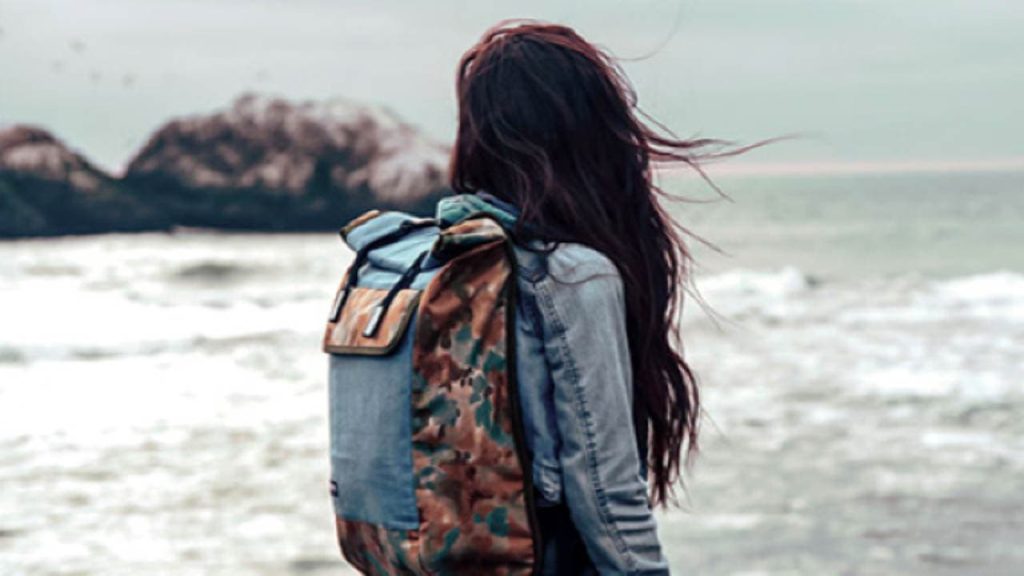 If you're in the market for a new backpack, I always recommend taking a look at what the Timbuk2 has to offer. The Timbuk2 has been around for almost 30 years, and with good reason. It's cheap, sturdy, and functional for both on-and off-bike commuting. It provides all the storage space you need to keep your everyday essentials neat and tidy, without any complicated add-ons.
10. DEFY
Last but not least, DEFY, one of the best American rucksack brands, was established in 2008 in Chicago and is known for its high-quality, American-made bags and accessories.
DEFY's packets have consistently high-quality construction (sewing, knitting, and so on). Most of their bags also have a well-thought-out design when it comes to their inside compartments.
11. AFTERSCHOOL PROJECTS
Designed, cut, sewn, and manufactured in Los Angeles, Afterschool Projects' ASP Ruck 18L puts a modern spin on traditional military rucks, arming the classic design with an ultra-hardwearing and fully weatherproof X-Pac VX nylon sailcloth construction and a myriad of genuinely useful, utility-bolstering features such as dual water bottle pockets, external compression straps, weatherproof zippers, a padded notebook sleeve that can fit laptops of up to 16", a key loop-equipped internal divider, and an external weatherproof quick-access pocket.
12. BRADLEY MOUNTAIN
Offering between 15 and 20 liters of storage space, Bradley Mountain's The Biographer is a vintage-inspired bag that lends itself to use in the city as well as off-grid locales. The bag's robust 18oz waxed duck canvas primary construction is supplemented via genuine American-sourced 9oz harness leather and features antiqued brass zippers, solid brass and copper hardware, wool-padded straps, a rolltop closure, and a laptop compartment that can house notebooks of up to 13".
The majority of businesses rely on their name recognition and the high quality of their products to draw customers in. And most individuals are drawn to the items because of their long-lasting quality and fashionable design.